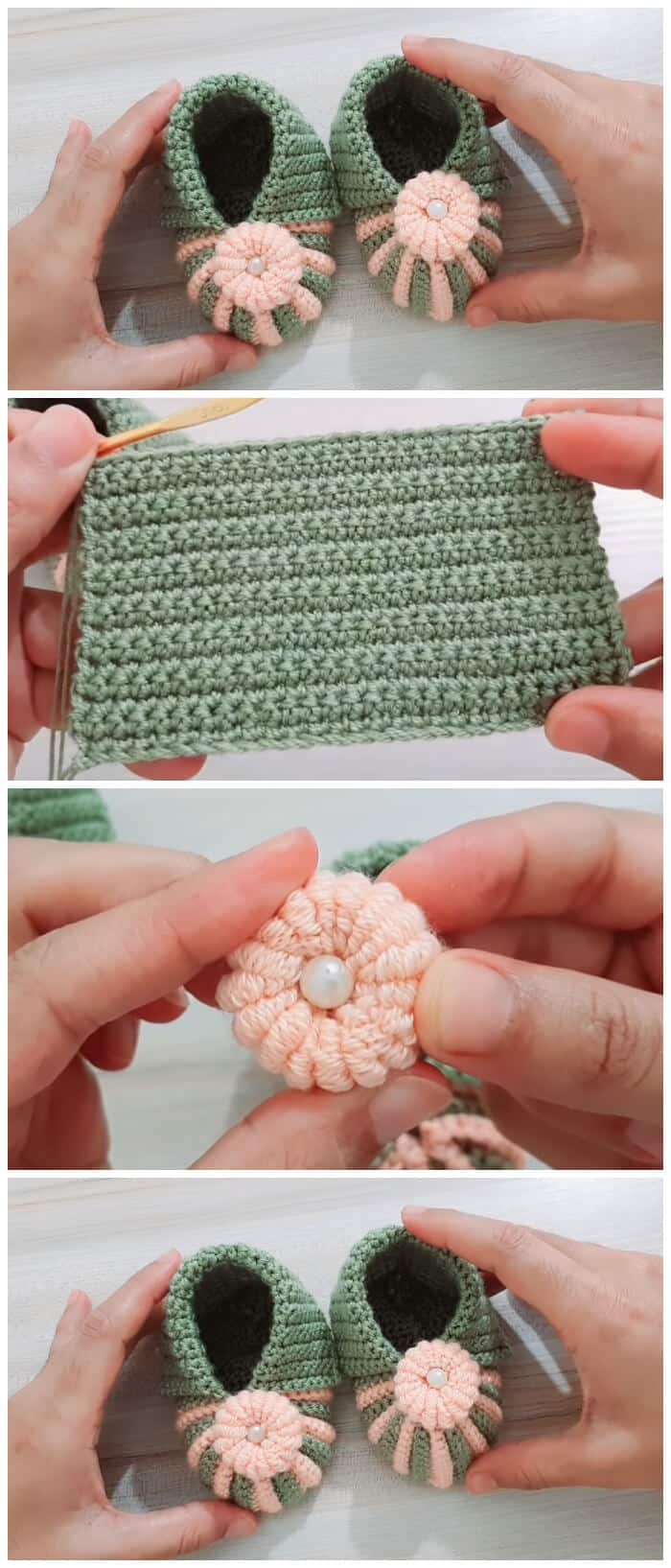 Baby booties are fantastic small gifts for showers, and with this easy crochet baby Shoes for beginners, you'll have the cutest presents! Learn how to crochet baby booties and make a variety of cute pairs for baby boys and baby girls.
It is always fun to crochet for babies. Crocheting baby booties may seem a little daunting, but they are actually quite simple if you understand some basic crochet stitches and techniques. If you have never crocheted before or if it has been a while, then you may want to refresh your crochet skills before you start this Easy Crochet Baby Shoes project.
Before you dive in, it would be a great idea to head to Pinterest and create a "Crochet Baby Booties" board if you don't already have one. (You can see my Crochet Baby Booties board here.)
The video tutorial you'll find below will take your through every step of the process from beginning to end. What's more, you'll also need very little by way of tools and supplies. Comment below if you have any question… Let's start !
Show Crochet Purse Tutorial


If you need to adjust the speed, go to settings (in the bottom right corner of the video) and adjust the speed.