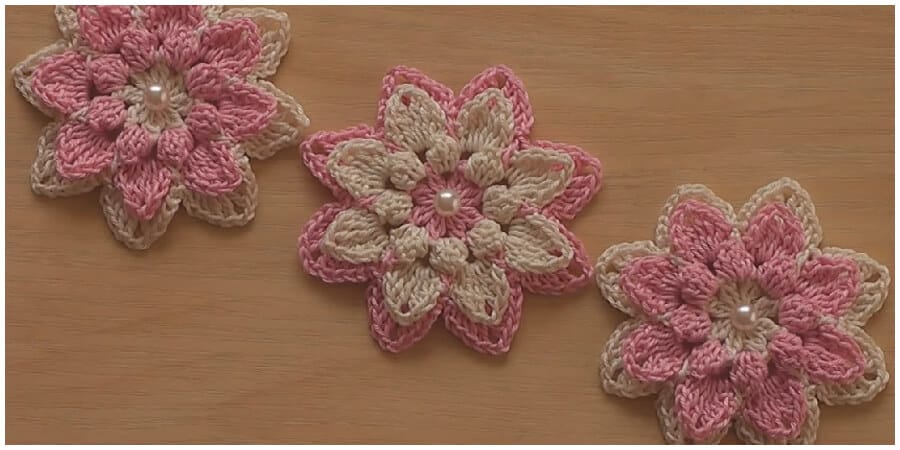 Crochet Flower Tutorial is a perfect for a diverse array of projects. They can be used as appliques on everything from hats to shoes. Flowers can be used for a variety of projects, so I always like to keep a few pre-made and on-hand. I personally use them as scrap booking or card making embellishments, as appliques to add an extra bit of colors and styles to crochet hats and shoes, and sometimes even as motifs to use as a base for granny squares or afghan blocks. They can be added to hair accessories, blankets, pillows, home decor, and gifts for a splash of color and a festive finishing touch. Take a look below to learn how to make crochet flowers step-by-step and then move on to the other crochet flower patterns. Besides the many uses there are for crochet flowers, you can also make them using various colors, yarn weights, and hook sizes. Crochet flowers need not explain. We know they're beautiful, versatile and look pretty darn glam as wedding bouquets. So the next time someone asks you why you'd want to make crochet flowers, send them a link to this post.
Keep scrolling down the page for the video tutorial and Bookmark this page to visit us again. You'll love this Very Easy Crochet Flower Tutorial. Open spoiler below for tutorial…
Here is a pin for your Pinterest boards so that you can refer back to this tutorial!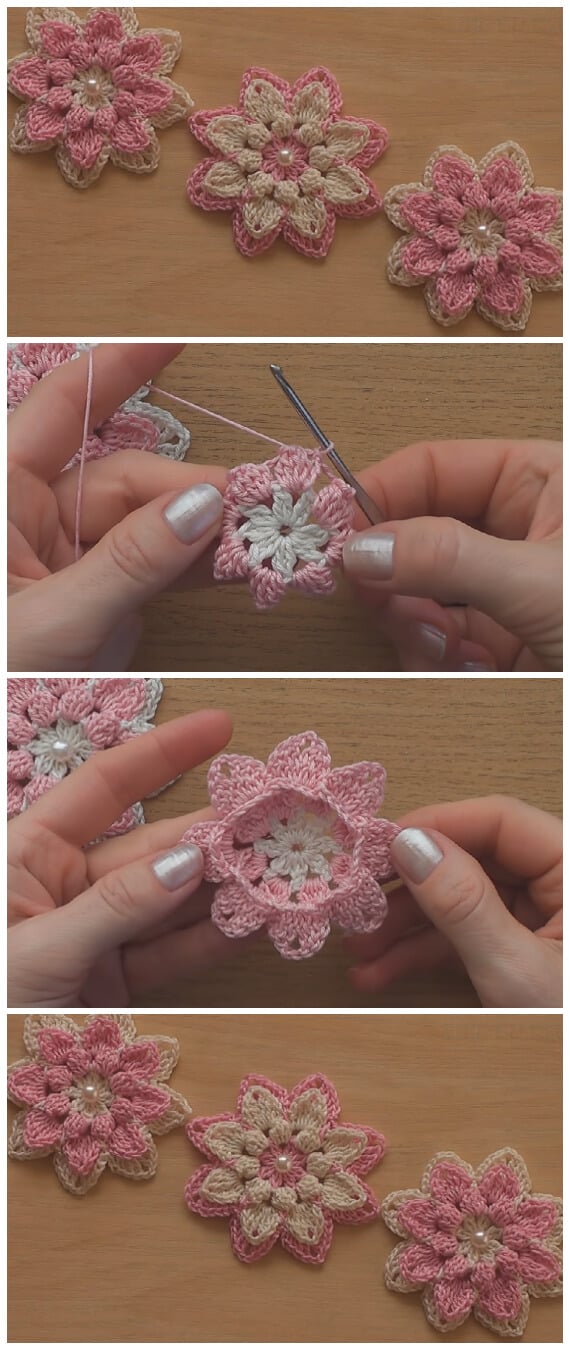 Click here to show tutorial


If you need to adjust the speed, go to settings (in the bottom right corner of the video) and adjust the speed. The subtitles are there as well.