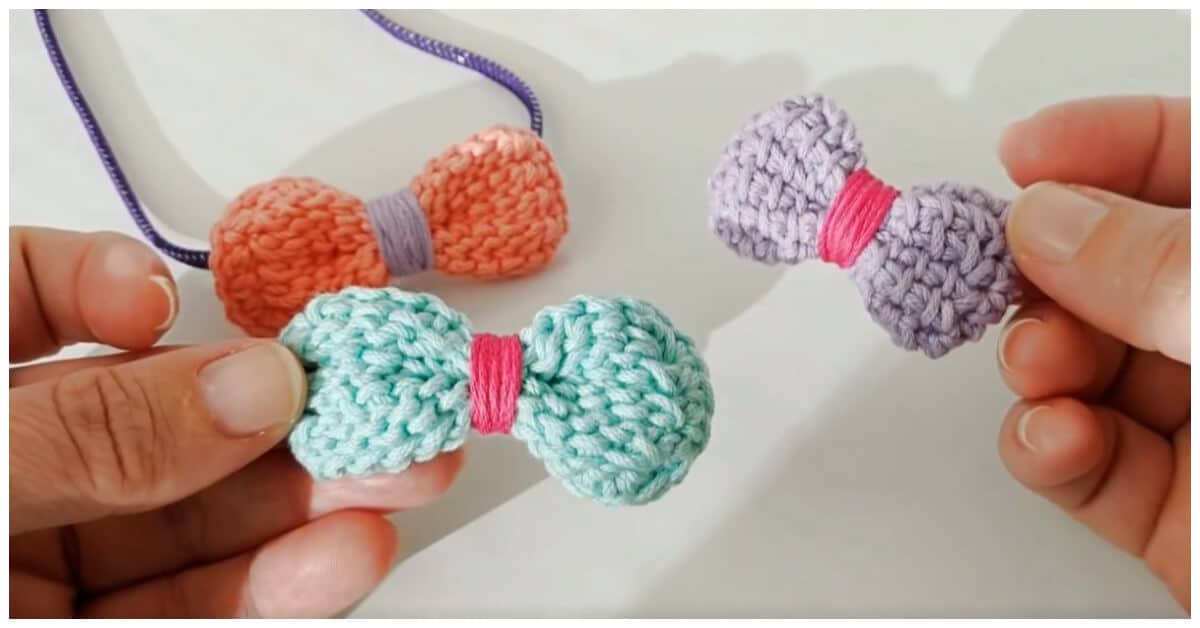 So today I show you how to crochet Easy Crochet Ties For Decorative with just simple stitch. This crochet bow pattern is so easy, it's almost embarrassing to post. If your friend is having a girl, attach these to a headband. If you're friend is having a boy, make it into an adorable bow tie. I think they add such a nice touch to everything and especially when its' crocheted, I think it looks stylish! If you take a look at little girl's outfits they usually have bows or hearts printed on them. Girls also love to wear bows on their hair and they love to have colorful bows on their clothes, handbags, shoes and even on their hair accessories.
Nowadays Crochet bows are so popular. if you are unsure what order of colors would look best, whip up one bow in each color and arrange them until you're comfortable with your selection.The best part? Making a crochet bow is really easy when you follow this simple tutorial. In fact, even brand new crocheters can whip up these sweet Crochet Ties. Enjoy, guys !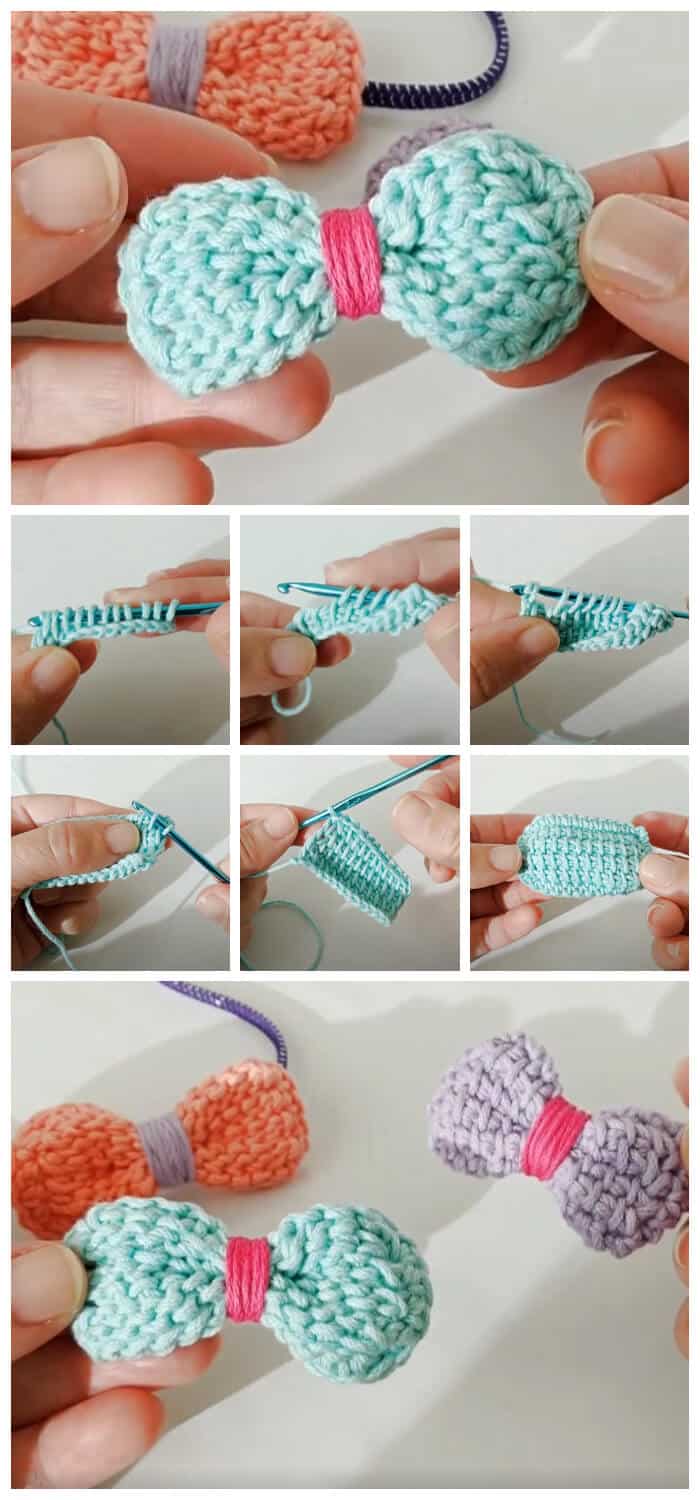 Open Video Tutorial
I would love to see a picture when you're done, so please feel free to come by our Pinterest Group and show off your project! Bookmark this page to visit us again.
Thanks for visiting! Follow Crochet-Kingdom on your favorite social media sites: Pinterest, Facebook.
If like me you're always looking for patterns, Well I am here to take the frustration out of searching for your next pattern. The crochet community has grown last few years and many designers are setting up their own websites and hosting their own patterns. I like to find and show you these independent designers and bring their fabulous projects to you. Please always visit and thank the individual designers for their generosity.