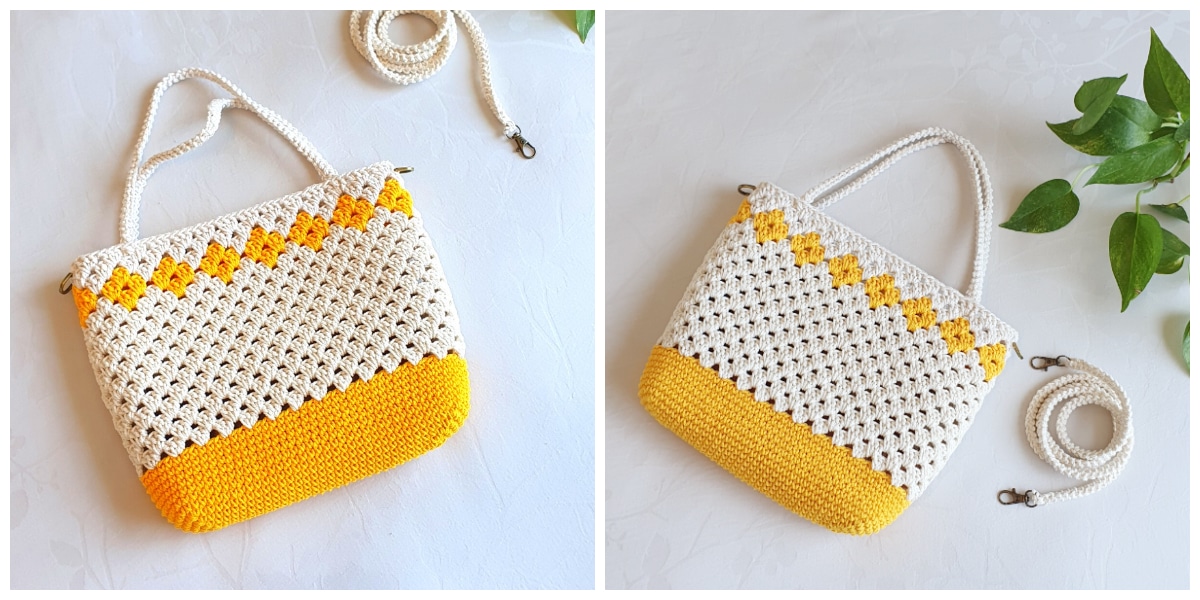 This Easy DIY Crochet Mini Tote Bag is a sweet, small sized tote bag with beautiful texture. If you'd like to make your bag larger so It's a no problem at all. This is quite easy for this bag – just see the notes down for the details. I do recommend Soft Cotton Rope yarn to keep your bag nice and light and prevent a lot of stretching.
This tote is made on 3.0 mm hooks, but you can change your hook size as the finished size can vary. These tote bags are perfect for produce and shopping bags. A great way to save the environment. 
This is Crochet Bag Tutorial or How to Crochet Cross body / Crochet Sling Bag step by step for beginners and It's Free Crochet Patterns for you all.
This bag size is 5.5 x 20 x 21 cm
Soft Cotton Rope 2 mm 2 colors
Yellow using about 100 g
White one using about 150 g
Crochet Hook No.5 or 3.0 mm
Bigger Size:
Multitple of 6 stitches
Option 1: Increase the number of base row from 5 to 8 or to 11
Option 2: Increase the number of foundation chain by 3, 6 or 9 chains
The small size of this DIY Crochet Mini Tote Bag will make it easy to carry and useful for many situations. It is slightly smaller than a typical plastic grocery bag, and is the perfect bag for holding things like produce or library books.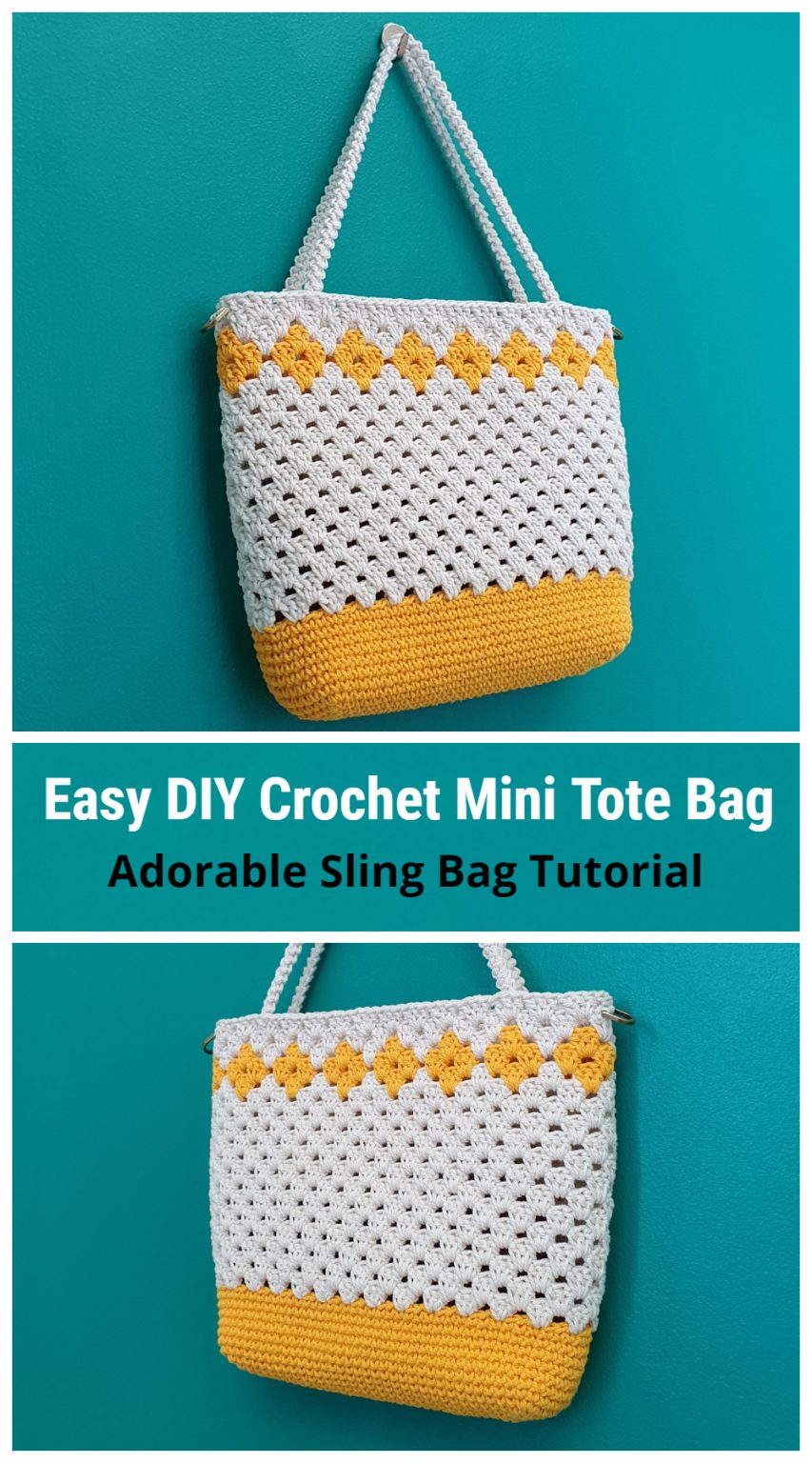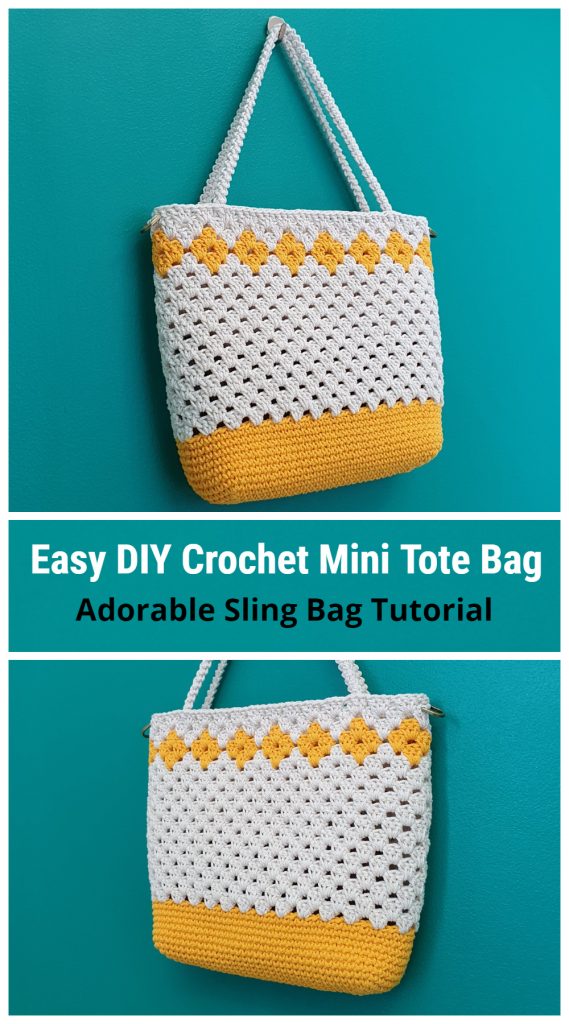 DIY Crochet Mini Tote Bag
You may also like the following free pattern tutorials :
1. Crochet Tote Bag Pattern
2. Top 3 Crochet Beach Bag Patterns
3. How to Crochet Bobble Stitch Bag
4. Crochet Bag With String Thread
If like me you're always looking for patterns, Well I am here to take the frustration out of searching for your next pattern. The crochet community has grown last few years and many designers are setting up their own websites and hosting their own patterns. I like to find and show you these independent designers and bring their fabulous projects to you. Please always visit and thank the individual designers for their generosity.