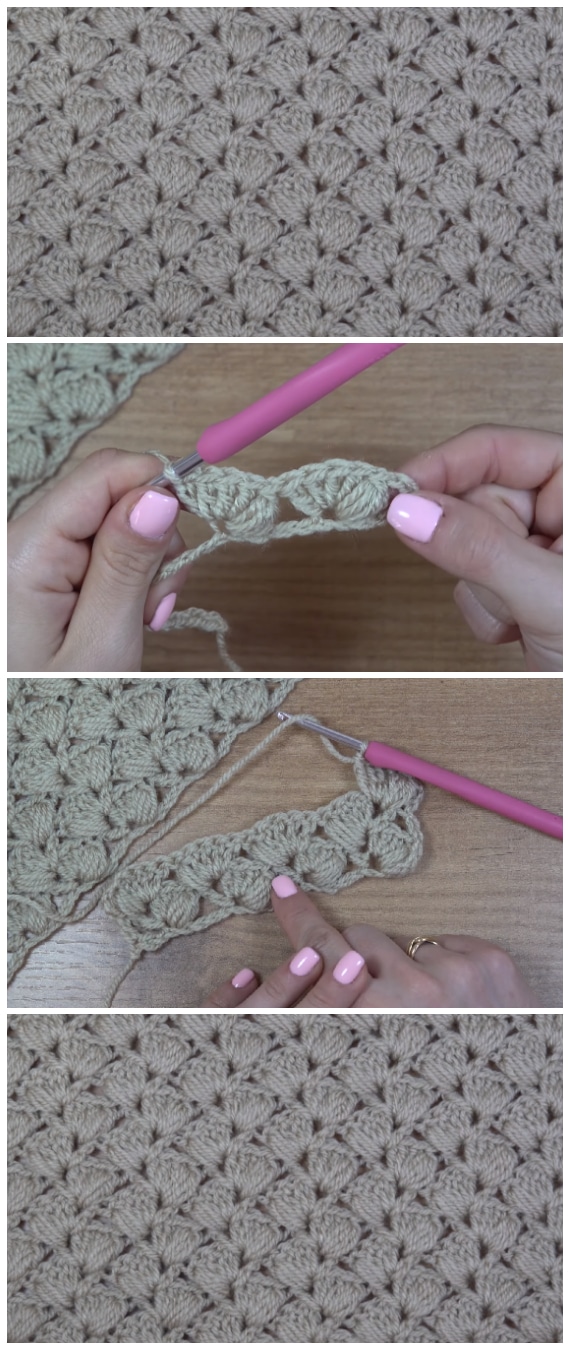 You can use any yarn for Embossed Crochet Techniques, but the tutorial above uses a DK weight yarn, which produces a great effect and gives nice, chunky bobbles. A heavier yarn might make your bobbles look clumsy, and a finer yarn could make them too wispy. If you are going for a DK weight yarn, you'll need a 4.5 mm/7 or 5 mm/H8 crochet hook, depending on the manufacturer's recommendations. You'll also need a pair of scissors and a tapestry hook to weave in your ends. Once you've tried it, you'll soon be designing your own fun patterns and personalizing throws, blankets and pillow covers. Even if you've never held a hook before or don't know a slip knot from a single crochet, use this tutorial to pick up basic techniques and tips. By the time you're done, you'll be ready to crochet in rows, which is all you need to make a scarf or even a simple blanket. Watch the video and follow the step by step tutorial to learn how to make this Embossed Crochet Techniques from start to finish. Let's start !
show Embossed Crochet Technique tutorial


If you need to adjust the speed, go to settings (in the bottom right corner of the video) and adjust the speed.