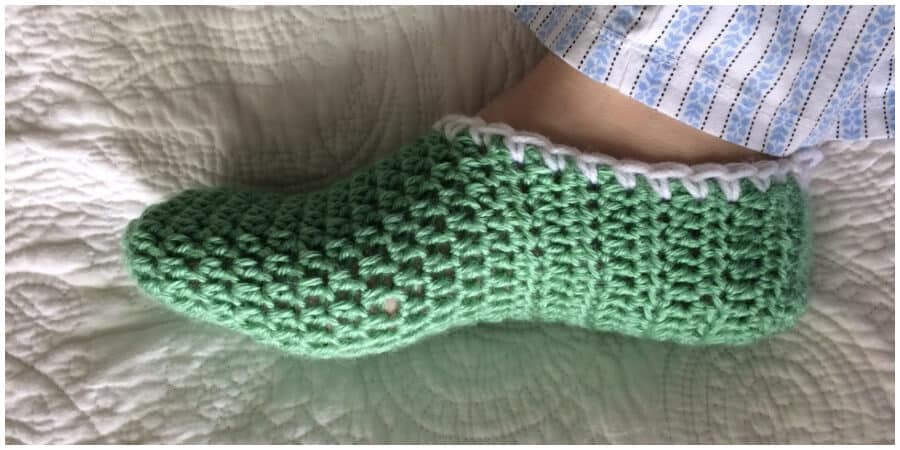 Fast Crochet Slippers come in all sizes and crochet designs and, of course, you can crochet them for anyone. We use hats, caps, scarves to keep out head and neck warm while to make the cold toes we use comfortable slippers. I just want to tell you that with some smart steps we can make our slippers look really stylish. They are also super quick to make. These slippers will fit a size 8-9 women's size. If you need them smaller or larger, just adjust the number of rows or adjust your hook size up or down.
Choose some fun colorful yarn and begin crocheting yourself a pair of nice and soft comfy and cozy slippers. Anything homemade is sure to be talked about between friends and family. You always hear about people crocheting blankets, scarves, hats, and shawls, but what about crochet for feet? Let's start !
Keep scrolling down the page for the video tutorial and Bookmark this page to visit us again. Also Be sure to save these projects to Pinterest by Clicking a long Image. You'll love this Fast Crochet Slippers.

Click here to show tutorial


If you need to adjust the speed, go to settings (in the bottom right corner of the video) and adjust the speed. The subtitles are there as well.