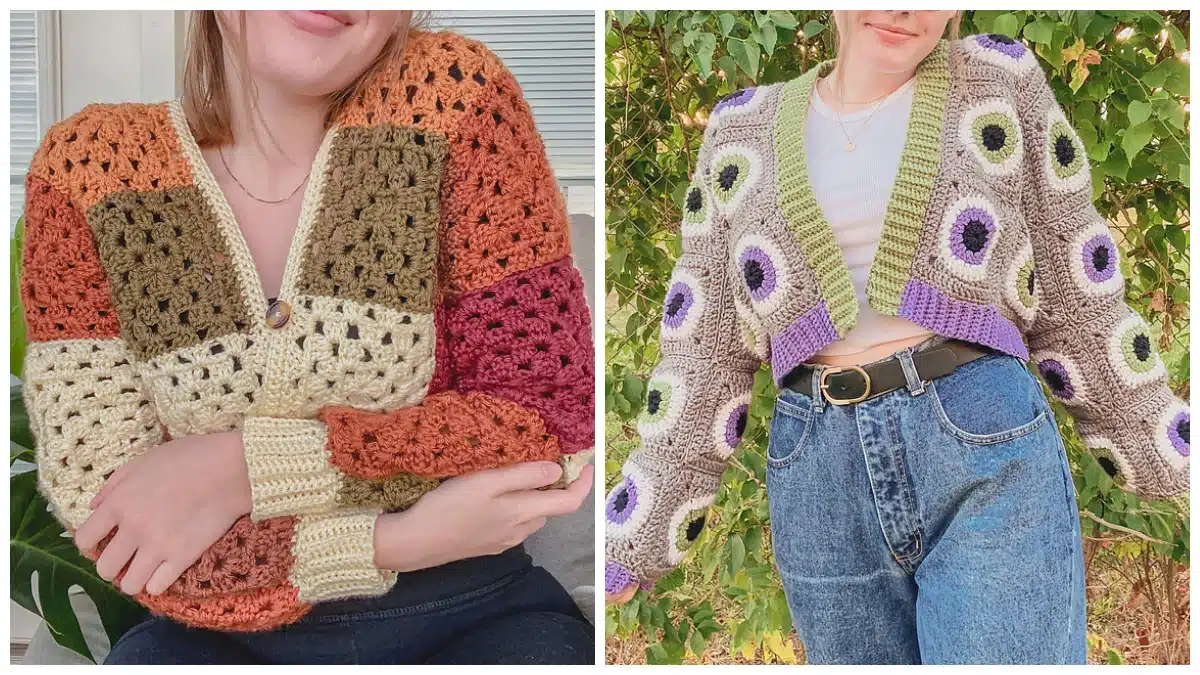 Granny square cardigans are a timeless crochet design that have been around for decades. They are perfect for layering over a shirt or dress, and they are a great way to show off your crochet skills. They are also very versatile, you can make them in any color, size, or style that you want.
To get started, you will need a few basic crochet supplies. You will need worsted weight yarn, a crochet hook (size H or I), a tapestry needle, and a pair of scissors.
How to Crochet Granny Square Cardigans ?
The first step is to create your granny squares. There are many different ways to make granny squares, but the basic idea is to work a series of chain stitches, then work a series of stitches into the center of the square. Once you have completed a square, you will then join it to the next square to create your cardigan.
When it comes to joining the squares, you have a few options. You can use a simple slip-stitch method, where you insert your hook into the first stitch of the new square, then into the next stitch of the old square, and so on. You can also use a more decorative method, like the invisible join, which uses a slip stitch to join the squares together, but is not visible from the front.
Once you have joined all your squares together, you will then add the border and sleeves. This is a great opportunity to add some creative touches to your cardigan, you can use a different color for the border or add some embellishments like tassels or beads.
Finally, it is important to block your cardigan before you wear it. This will help the squares lay flat and give it a polished finished look.
Granny square cardigans are a fun and easy project to make, and they are perfect for all levels of crocheters. So, grab your hook and yarn and let's start creating your own Granny square cardigan.
Easy Crochet Hexagon Cardigan
Crochet Hexagon Cardigan is a unique and stylish crochet cardigan that is made up of hexagonal-shaped granny squares. These hexagons are then joined together to create the body of the cardigan. The hexagons can be made in a variety of colors and patterns, giving you the ability to customize your cardigan to your liking. The hexagon shape adds a modern twist to the traditional granny square cardigan and creates a visually interesting and dynamic design.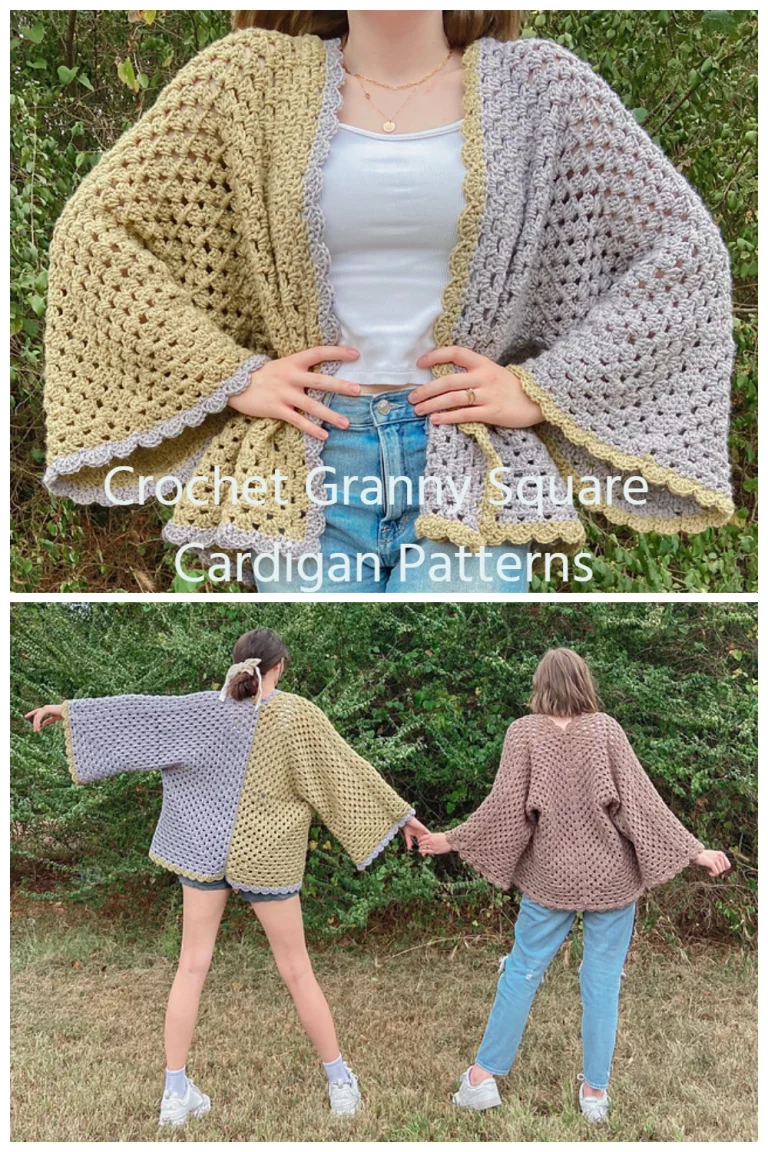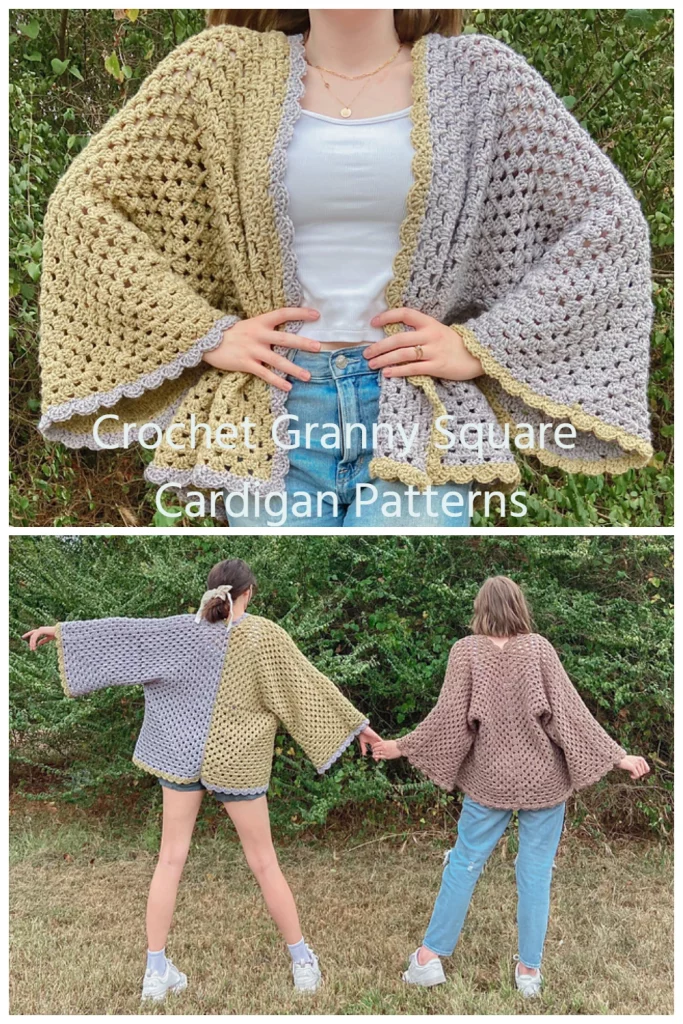 Crochet Cozy Granny Square Cardigan
Crochet Cozy Cardigan is the perfect addition to any wardrobe, it's a warm and comfortable cardigan that can be worn in the colder months. They are usually made with a thick and warm yarn, like wool or alpaca, that makes them perfect for layering during the winter. The design of the cardigan can vary, but the focus is on creating a warm and comfortable fit.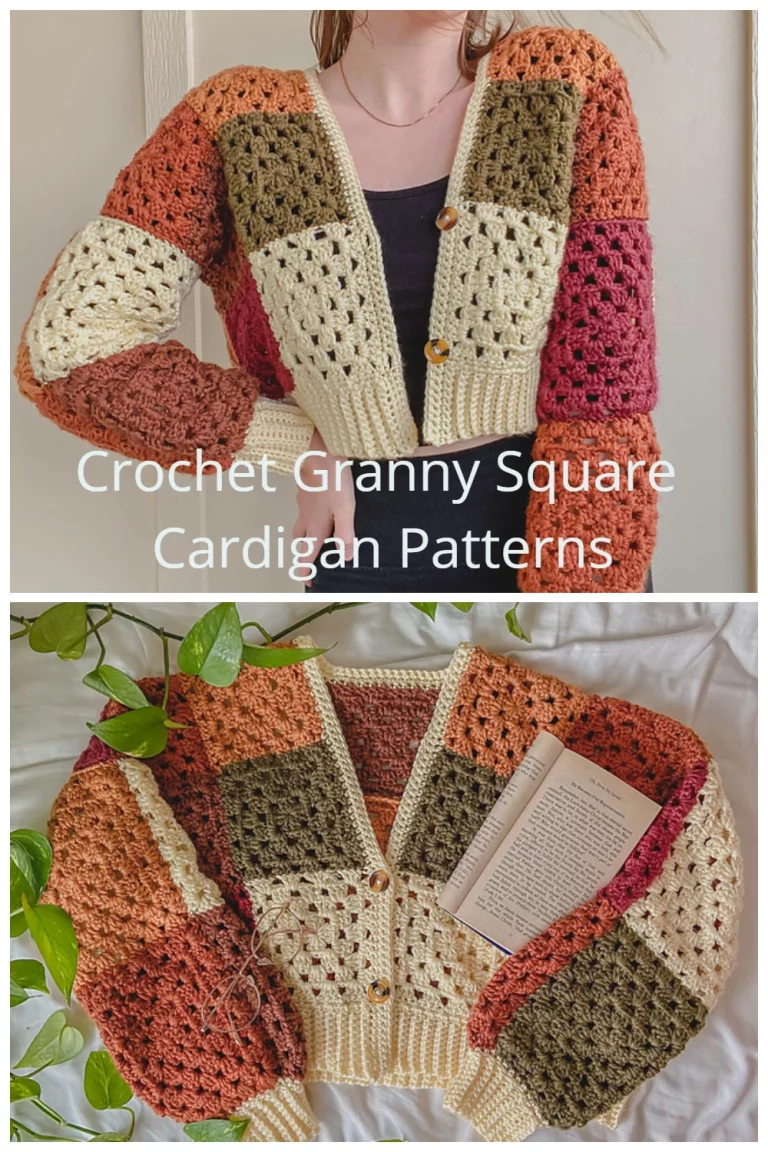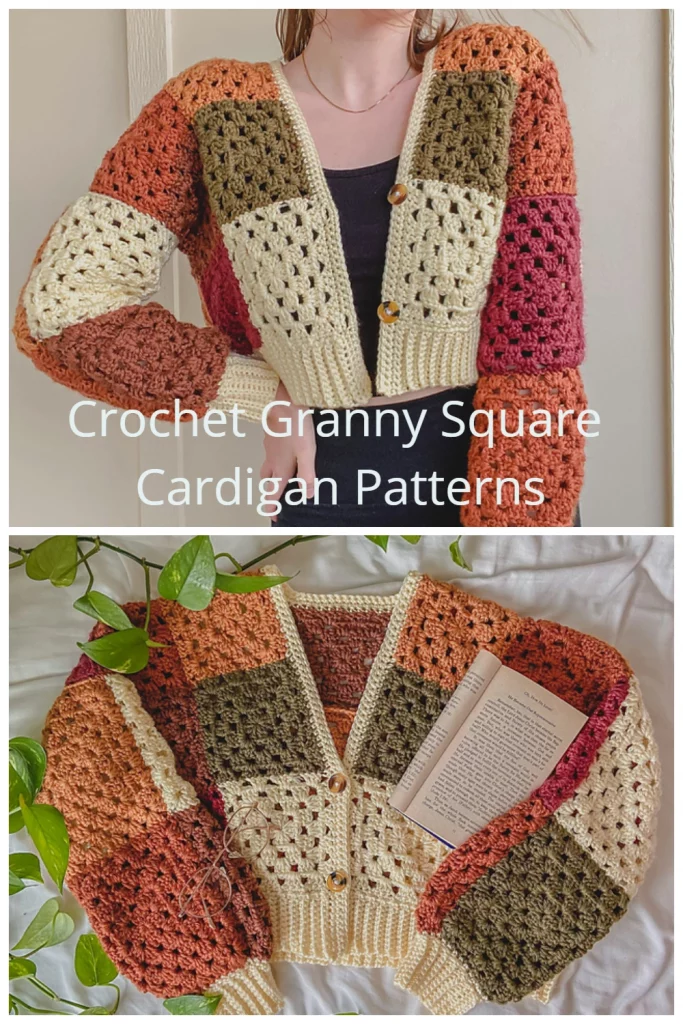 Halloween Crochet Cardigan
A Spooky Halloween Crochet Cardigan is a unique and stylish way to add some spooky flair to your wardrobe during the Halloween season. The squares can be worked in a variety of colors, patterns, and styles, but it is common to use the traditional Halloween colors of Black, Antique White, Grey Beard, Mid Green and Amethyst. The squares are then joined together to create the body of the cardigan.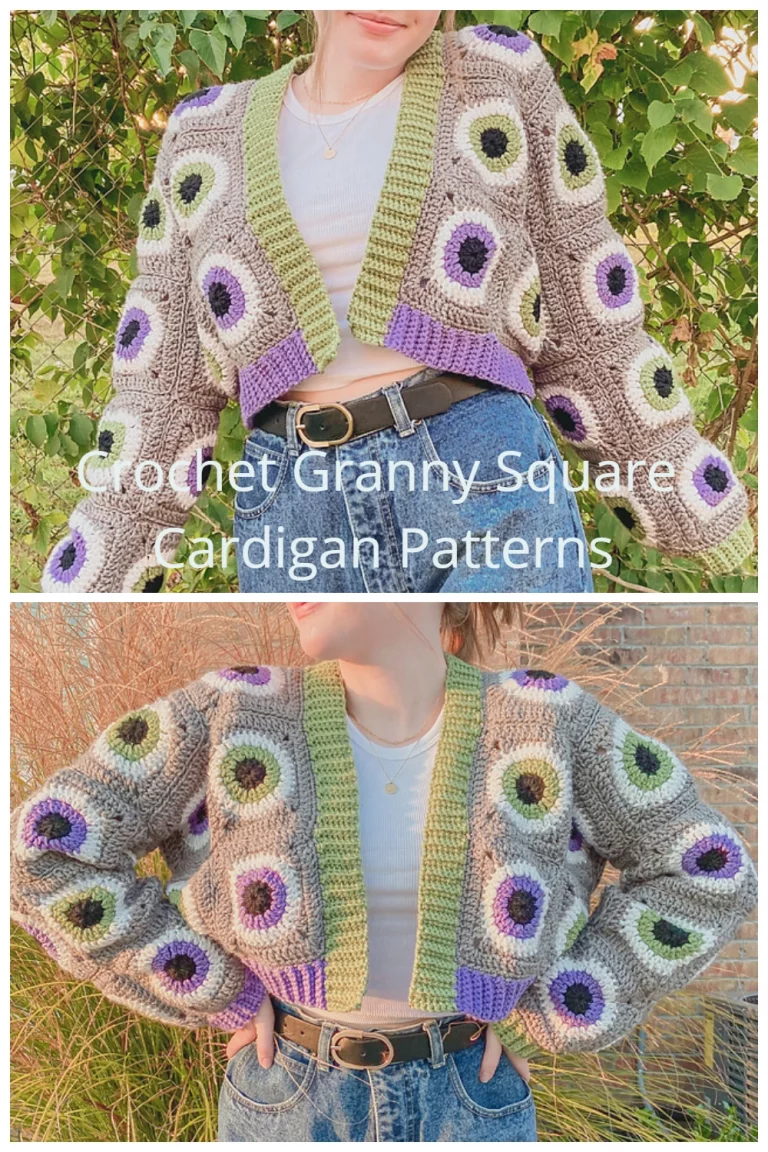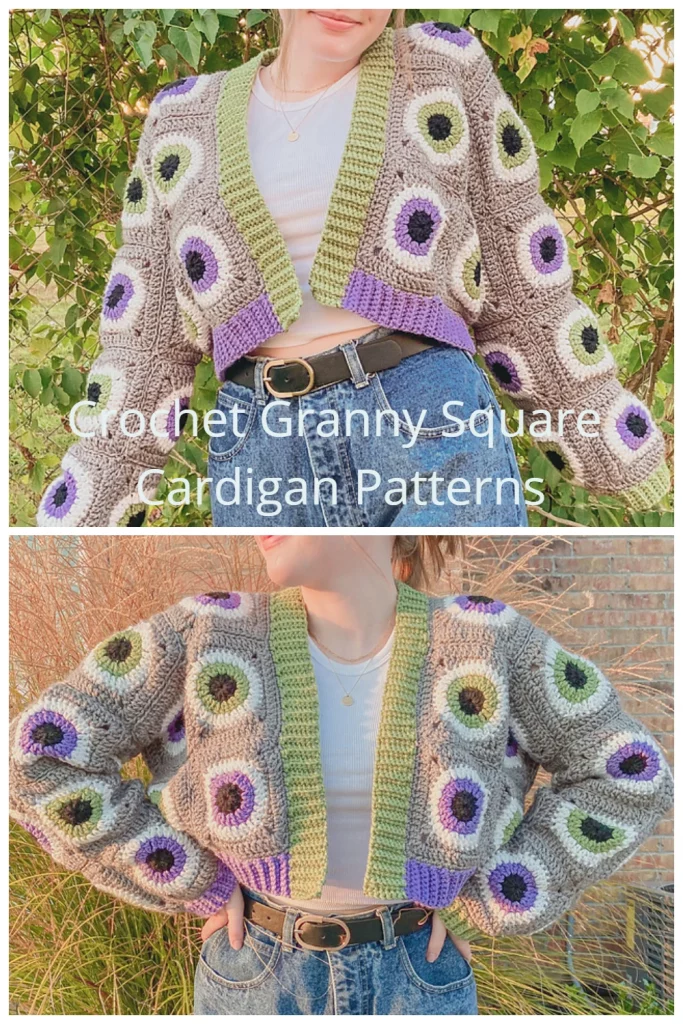 Follow Crochet-Kingdom.com on your favorite social media – Pinterest – FaceBook – Instagram
While you're in the crafting mood, check out our favorite Crochet Stitch Patterns too!
If like me you're always looking for patterns, Well I am here to take the frustration out of searching for your next pattern. The crochet community has grown last few years and many designers are setting up their own websites and hosting their own patterns. I like to find and show you these independent designers and bring their fabulous projects to you. Please always visit and thank the individual designers for their generosity.
Happy Crocheting to you !