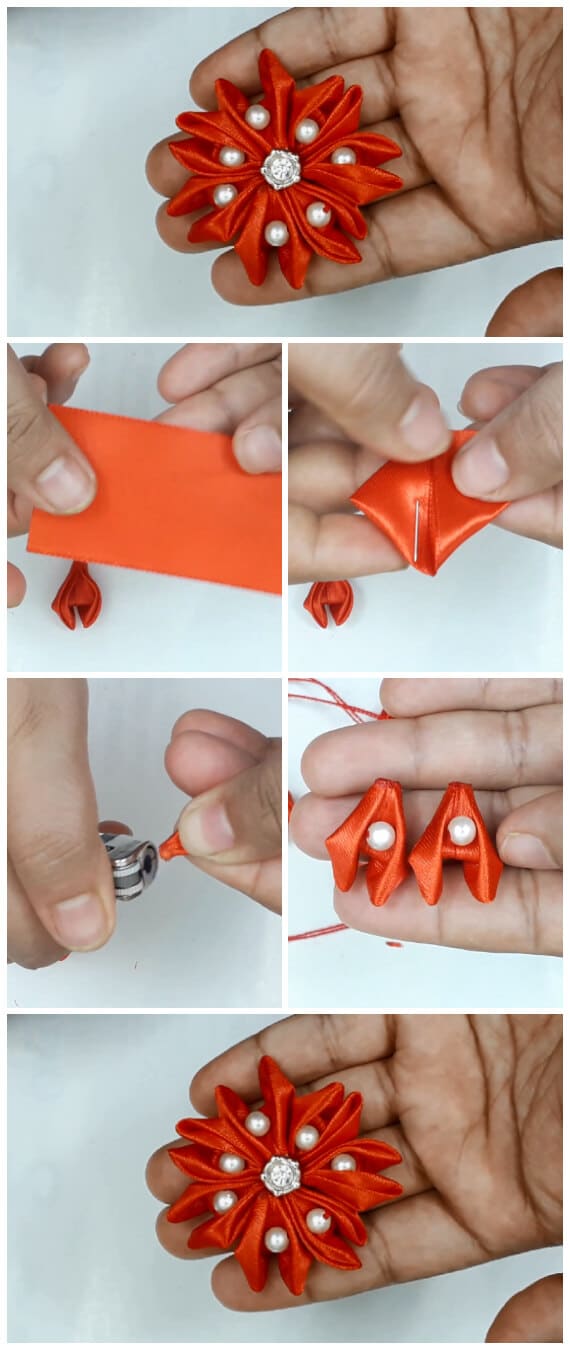 Hand embroidery ribbon flower is a type of embroidery that is self-explanatory. At its most basic technique, it is stitching with ribbon. As soon as spring-summer arrives, we've got flowers – hand embroidery flower to be exact. And we're not gonna stop at just one style. With these techniques, you could make a whole garden! However, this form of embroidery is so much more than that, especially when used to create stunning dimensional pieces. If you are unsure about how to start with ribbon embroidery you can look at this post which gives you the basics of ribbon embroidery stitches. Most of the techniques used to make the flower here is detailed in the video tutorial. It has gone through various periods of popularity and continues to be a favorite of many embroiderers today. Watch the video and follow the step by step tutorial to learn how to make hand embroidery ribbon flower from start to finish. Let's start !
Show hand embroidery ribbon flower Tutorial


If you need to adjust the speed, go to settings (in the bottom right corner of the video) and adjust the speed.