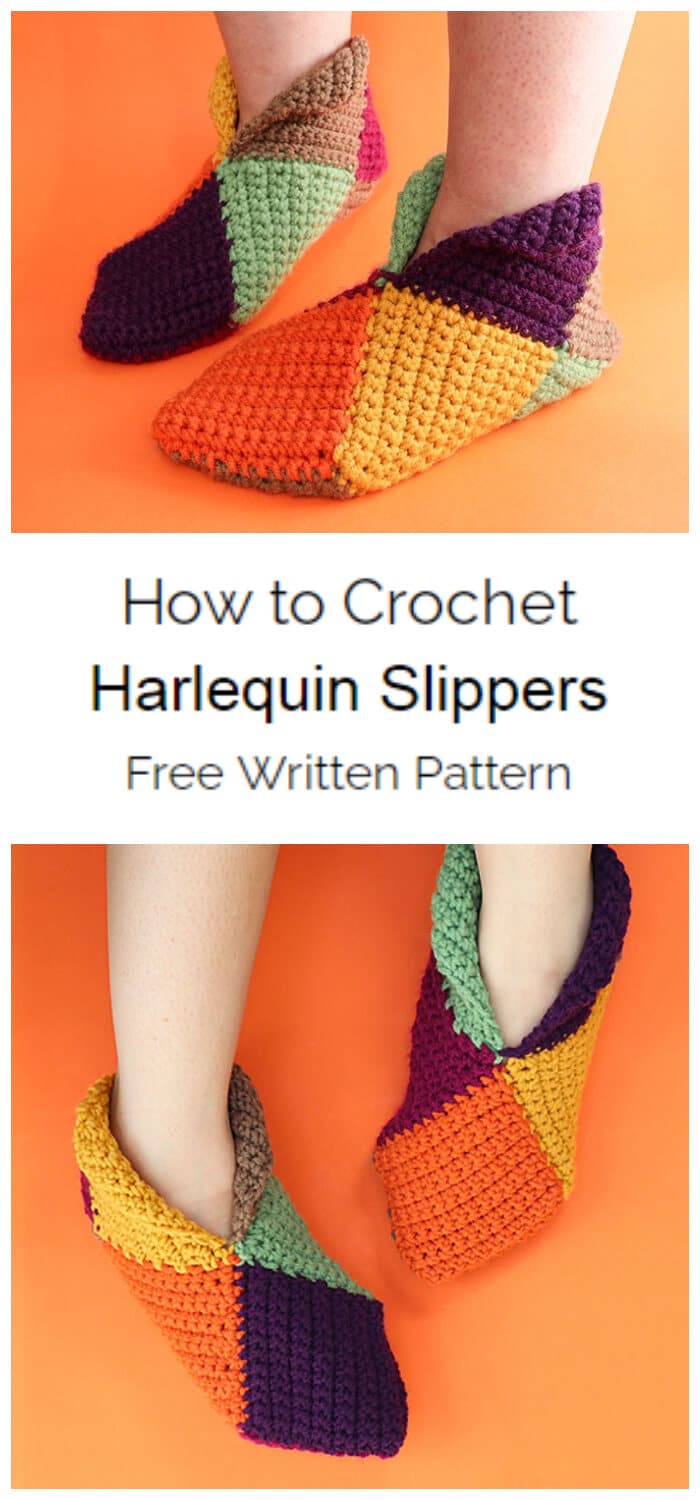 We are going to learn How to Crochet Harlequin Crochet Slippers. Keep your feet warm with these colourful crochet house slippers. Made from durable, washable yarn and ingeniously constructed with no sewing required! One of the things I love the most about crochet booties or crochet slippers is that they are almost always made with a basic crochet stitch.
Is anything more comforting than warming your toes on a cold day? When you come in from the cold, the first step is warming up and a pair of house slippers can quickly do the trick.
Each slipper is made up of 8 sc squares each measuring 9cm x 9cm. Each square is 12 st x 14 rows and is joined as-you-go to eliminate the need for any sewing.
The squares are crocheted and joined in a fashion so that the rows meet at right angles. If you find this confusing or a bit tricky, feel free to crochet 8 squares separately and sew them together as per the printable assembly chart.
You can make a pair for anyone – male or female, young or old. Everyone gets cold and needs a little bit of comfort, and these easy Harlequin Crochet Slippers pattern really do the trick.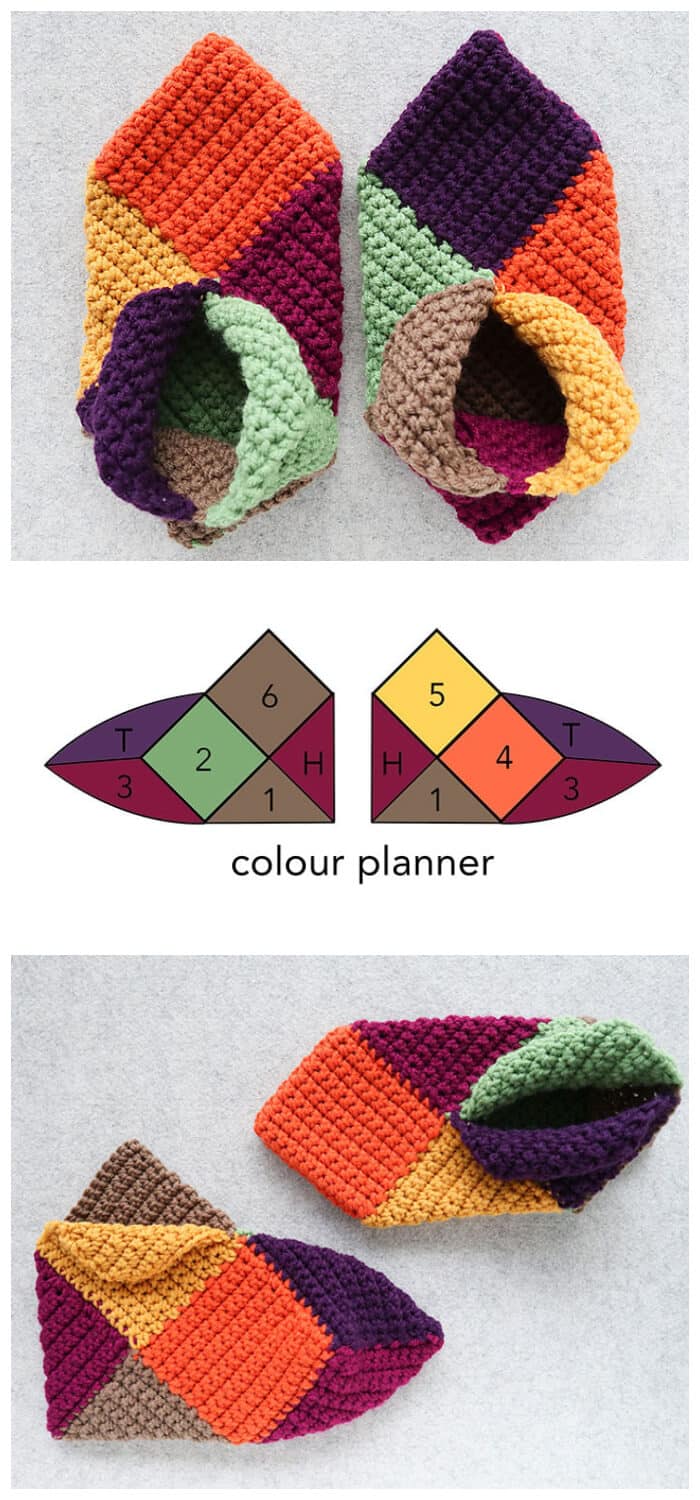 This design is based on a classic Norwegian knitted house slipper which puzzles together to make these cute style of booties.
Written Instruction
Before you begin, review this page entirely so you understand the full scope of the project.
We would love to invite you to join our Pinterest Group for the latest and be sure to follow our Facebook Crochet and Knit Page, too.
You may also like the following free pattern tutorials :
1. Homemade Simple and Warm Slippers
2. How To Make Slippers Using Flip Flop Soles
3. Crochet Slippers in all Sizes
I hope that you have enjoyed this pattern! I love to see what everyone makes using inspiration from my blog! If like me you're always looking for patterns, Well I am here to take the frustration out of searching for your next pattern. The crochet community has grown last few years and many designers are setting up their own websites and hosting their own patterns. I like to find and show you these independent designers and bring their fabulous projects to you. Please always visit and thank the individual designers for their generosity.