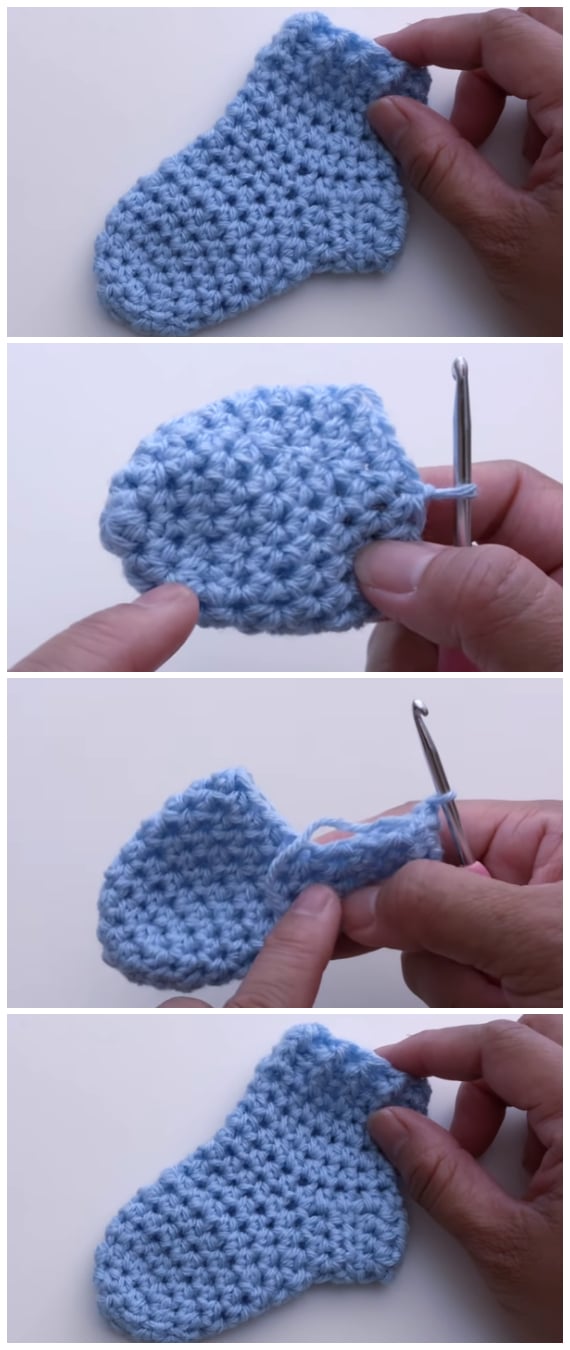 Crochet Baby Socks are super fast to work up! Make a pair the morning before a baby shower and you have the perfect gift to give. Keep your baby's feet warm and toasty with these Quick and Easy Baby Socks. I am constantly asked if I have a baby sock and the answer is now… yes! I plan to do more of these, but the first one I wanted to be super simple. To make bigger socks, simply increase the hook size or use a heavier yarn. These homemade baby socks would make a darling gift topper for a baby shower present. They make perfect gifts for baby showers and can also be made for donations to charity. Crochet socks are quick and easy to craft. Watch the video and follow the step by step tutorial to learn how to make these crochet baby socks from start to finish. Let's start !
Click here to show tutorial


If you need to adjust the speed, go to settings (in the bottom right corner of the video) and adjust the speed. The subtitles are there as well.