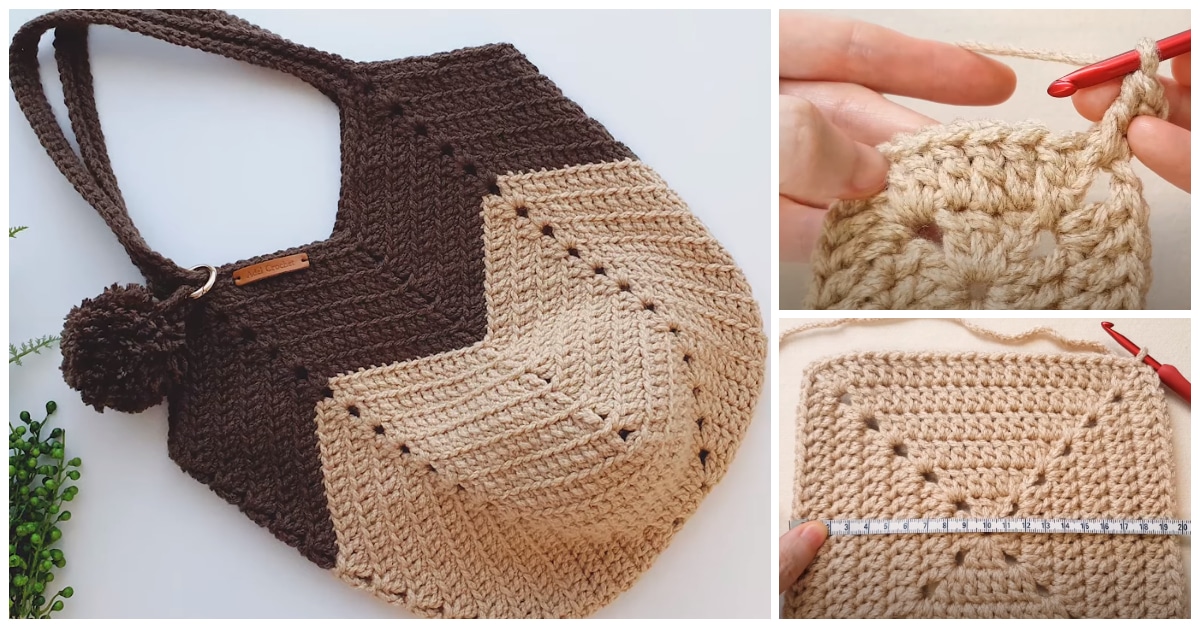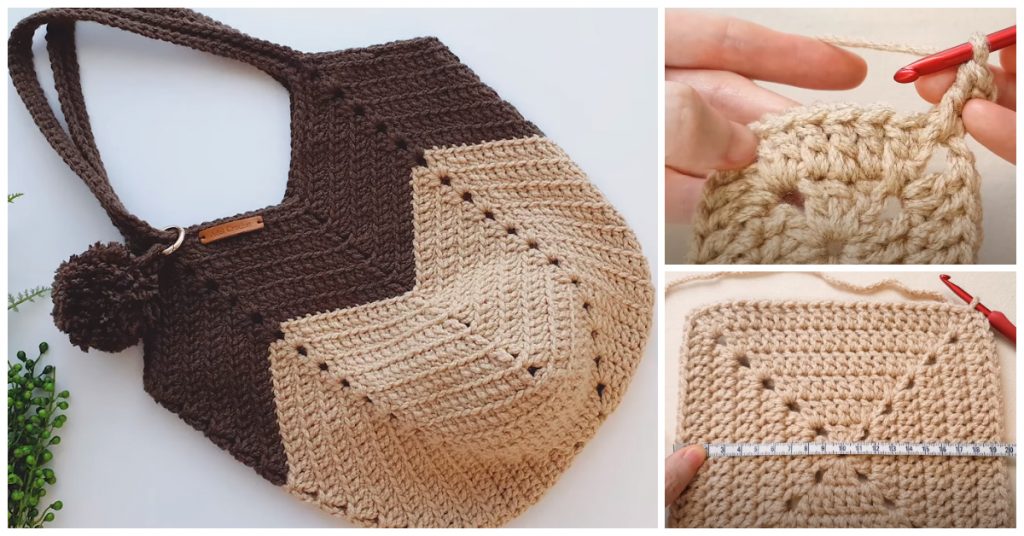 We are going to learn How to Crochet Granny Square Bag. This Step by Step tutorial is super adaptable, the instructions can help you turn any granny square into a travelling notions bag, ideal for carrying your crochet supplies with you.
Bags are so popular crochet accessory and a way to elevate your look to the next level. With so many different style options, there's a bag or purse style for every outfit and occasion. Make an adorable Granny Square Bag in under 3-4 hours. Appropriate for any skill level, this pattern includes video tutorial to guide you through.
There are many beautiful kinds of purse and clutches are available in the market. But like many other things, they are so much expensive and women have to pay a lot of money to buy them. But if you are good at crocheting and love to make things with your own hands then it will not be difficult to get a amazing Bag without spending a lot.
It's so simple, but it looks classic and timeless. If that just isn't your style, there are many other crochet bags, big and small, worked in rounds or in granny squares.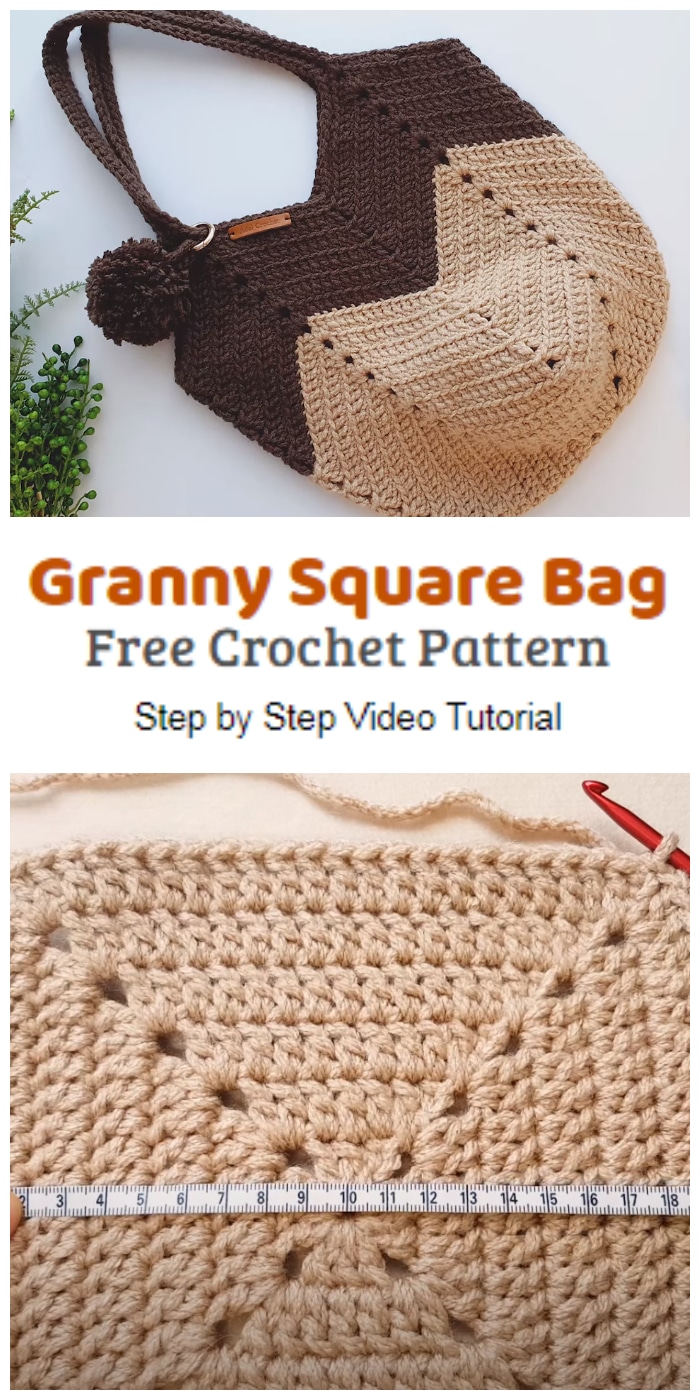 I like this project because it's easy and quick and I can crochet it while watching a movie without having to count stitches and rows. After making just a few hexagons, you will have the pattern memorized and be able to work on it anywhere.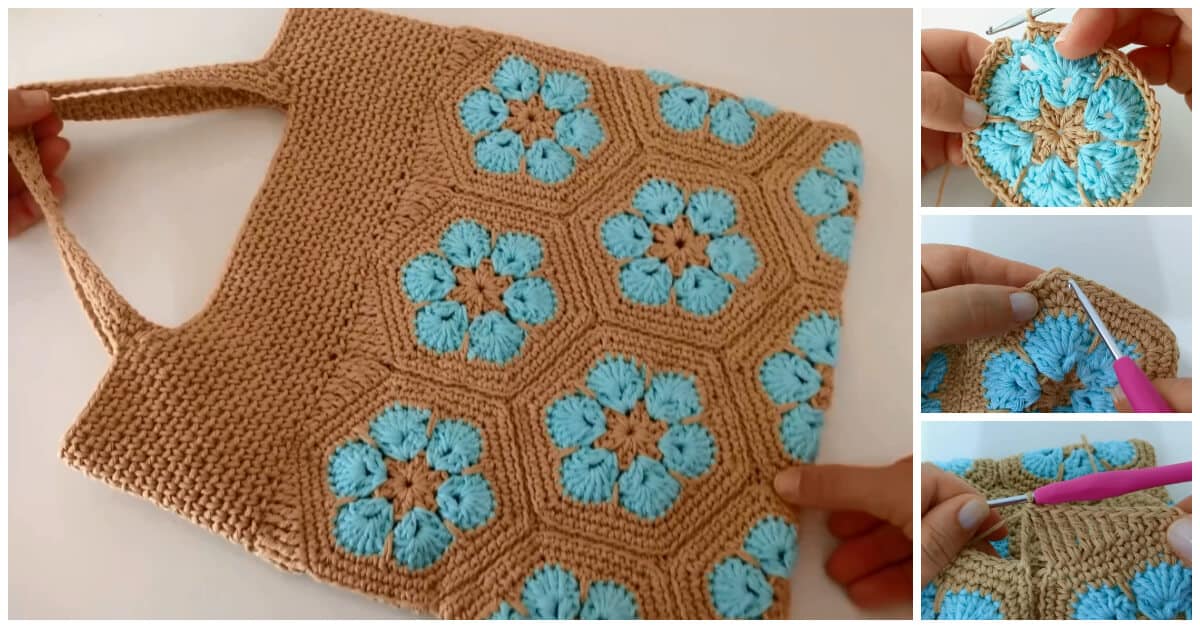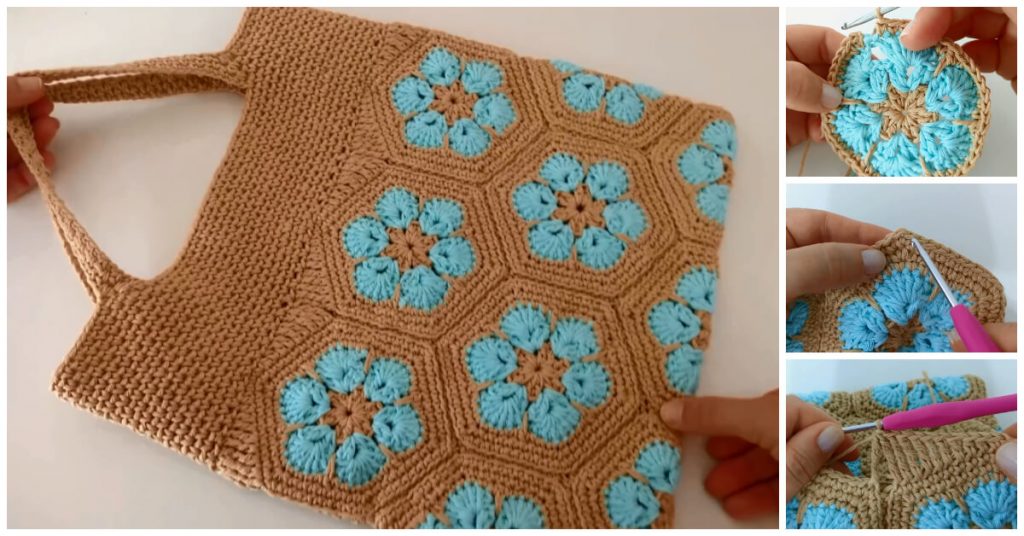 Diamond Stitch Oversized Tote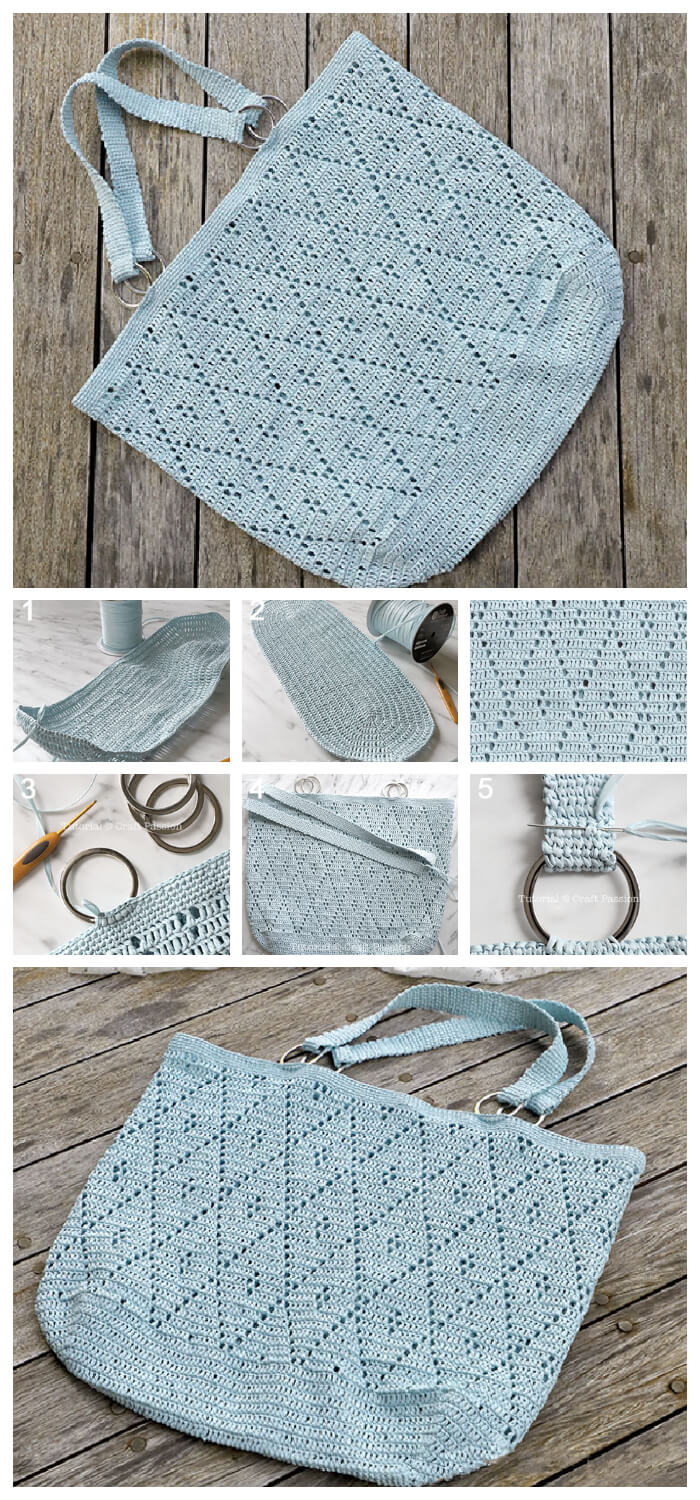 Alike to the yellow beach tote crochet pattern, this blue beach tote is also an oversized tote with a size of 21″ W x 29″ H. This is a free pattern to crochet a beautiful oversized raffia beach tote with an array of the diamond stitch pattern.
Written Pattern
2. Granny Square Crochet Bag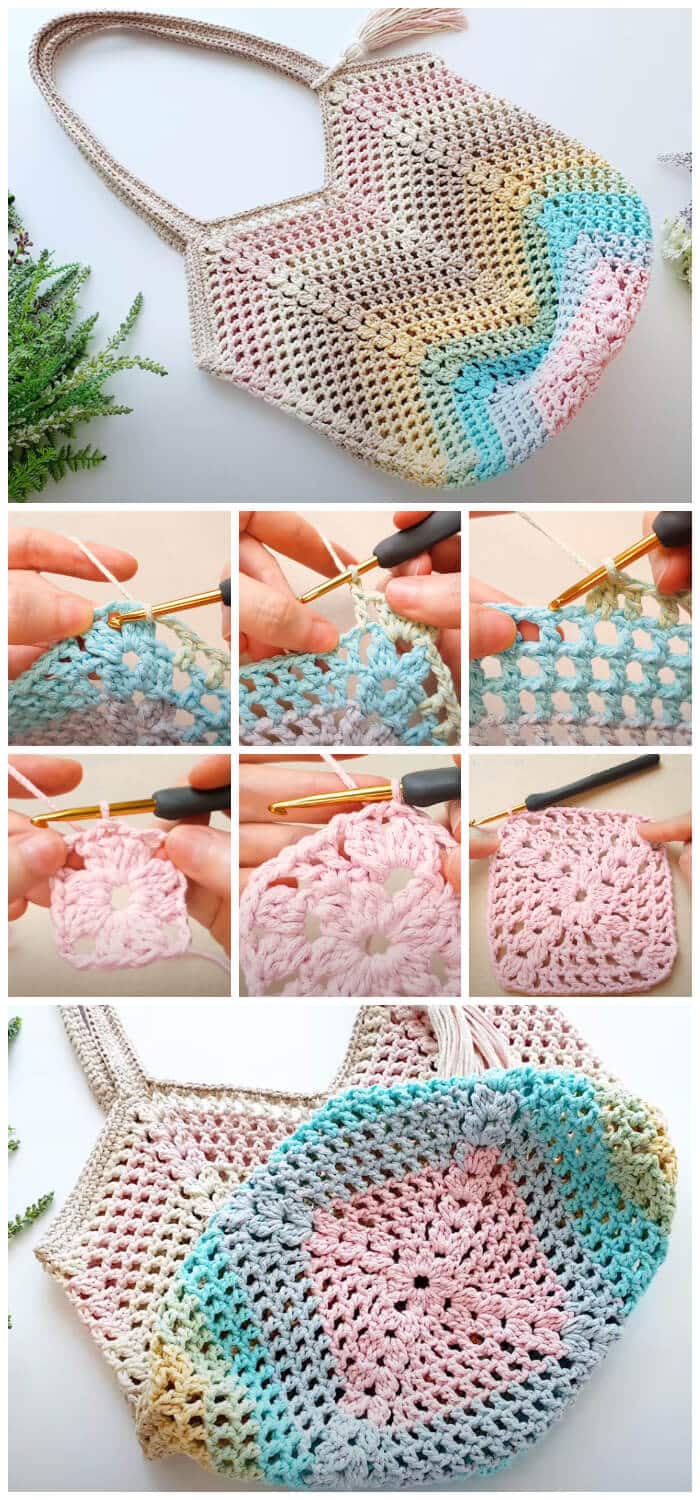 Granny Square Crochet Bag is one of the most versatile crochet patterns that exists. This bag is perfect size for rushing around and getting things done. It looks trendy and professional with its rounded shape And the granny squares adds a little fun.
Part I

Part II

3. Crochet Giant Shell Stitch Beach Tote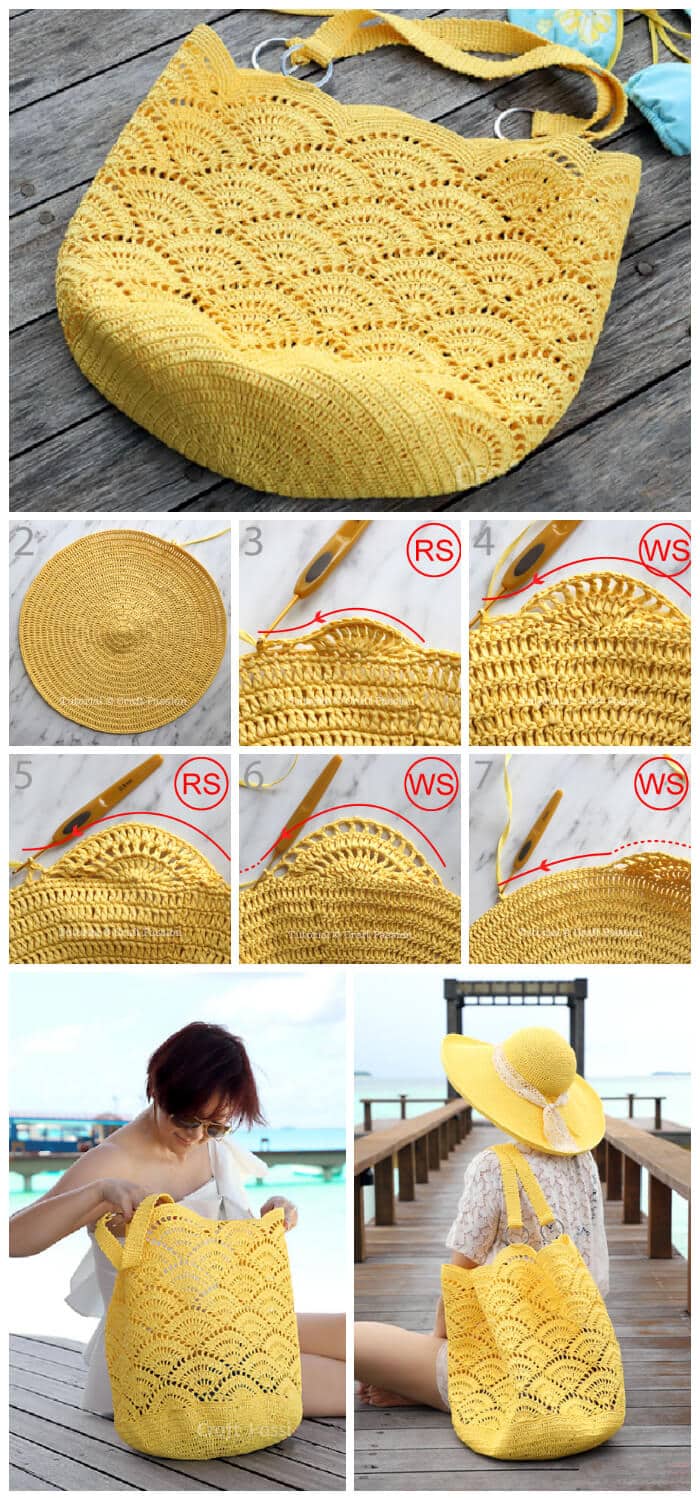 Summer is officially here and Crochet Giant Shell Stitch Beach Tote would be fabulous to carry around. This Crochet Giant Shell Stitch Beach Tote Pattern has a round base of about 15.5″ diameter and the body (including the shoulder straps) is about 25″ tall.
Shell Stitch Beach Tote
I would love to see a picture when you're done, so please feel free to come by our Pinterest Group and show off your project! Bookmark this page to visit us again.
Thanks for visiting! Follow Crochet-Kingdom on your favorite social media sites: Pinterest, Facebook.
If like me you're always looking for patterns, Well I am here to take the frustration out of searching for your next pattern. The crochet community has grown last few years and many designers are setting up their own websites and hosting their own patterns. I like to find and show you these independent designers and bring their fabulous projects to you. Please always visit and thank the individual designers for their generosity.