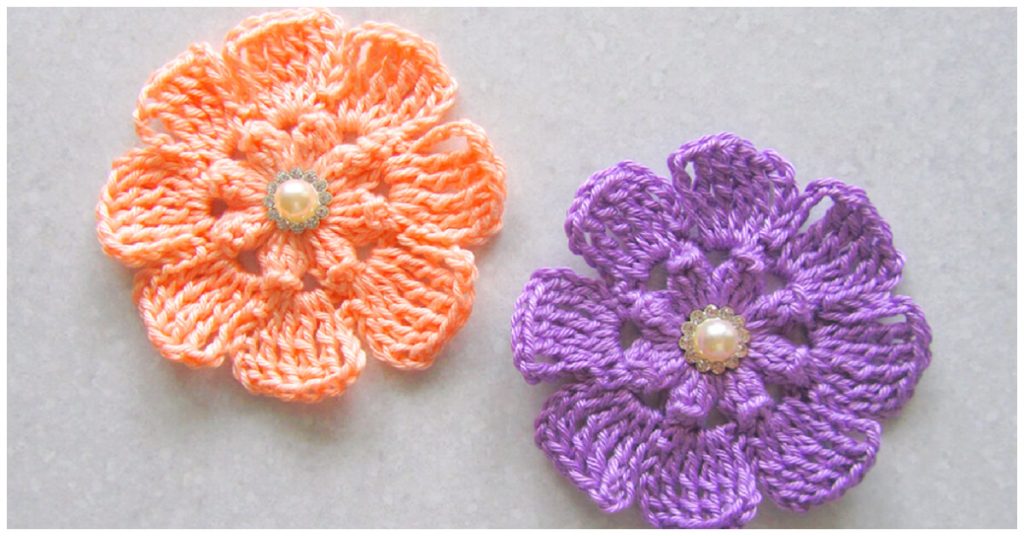 Today we are going to learn How to Crochet Popcorn Stitch Flower for beginners. This beautiful flower works up quick and easy and has wonderful texture. I am sure that you have made many kind of Crochet flowers along your crocheting practice and you might thinking nothing can impress you. Believe me girls, this Crochet Popcorn Stitch Flower is one of the best and gorgeous. If you're familiar with the popcorn stitch, it shouldn't take you long to work up this flower, When you see how unique this flower is, your creativity will bloom.
The popcorn stitch is a nicely rounded, compact oval that stands out from the fabric. It takes a bit more time to make project than other raised stitches, but it's well worth the effort. Popcorn Stitches can also be made with 3, 4, 6, or 7 stitches, depending on how skinny or 'puffy' you want them to be.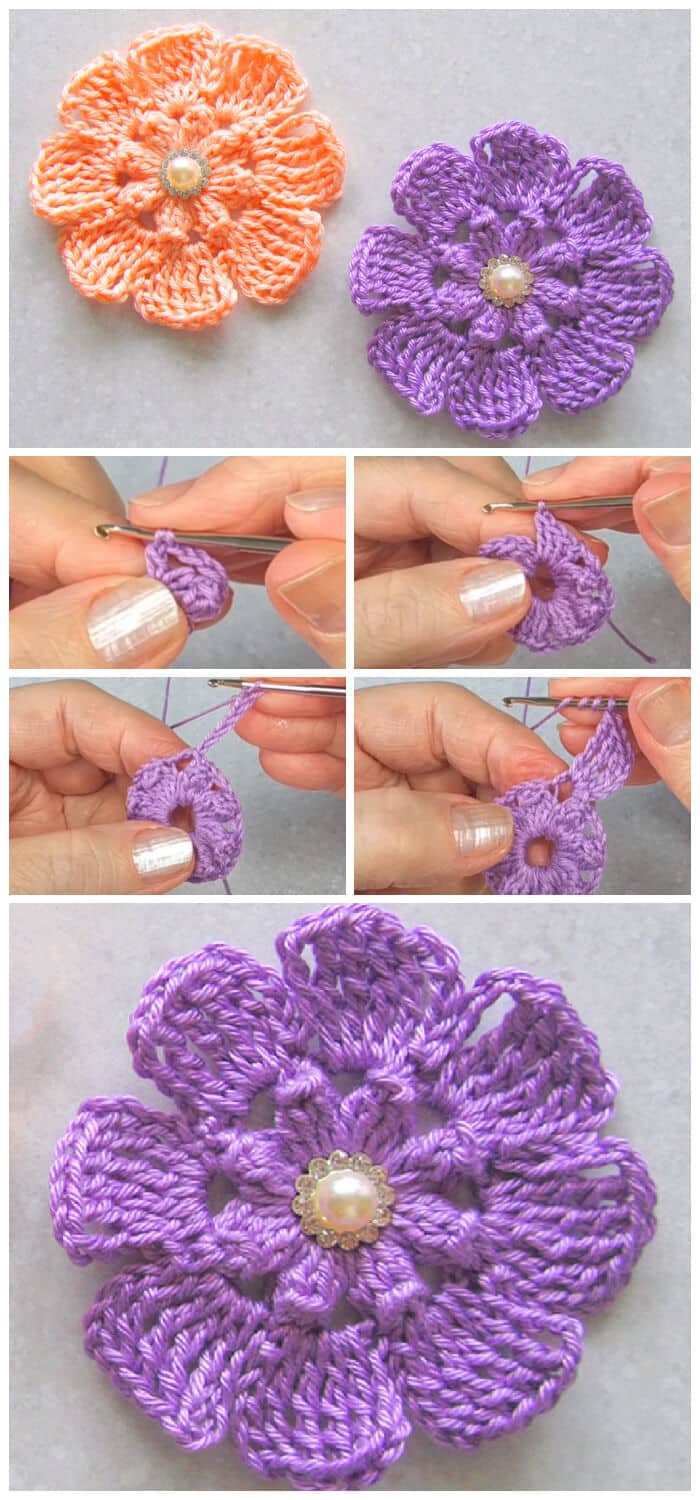 Video Tutorial
Before you begin, review this page entirely so you understand the full scope of the project.
I would love to see a picture when you're done, so please feel free to come by our Pinterest Group and show off your project! Bookmark this page to visit us again.
Thanks for visiting! Follow Crochet-Kingdom on your favorite social media sites: Pinterest, Facebook.
If like me you're always looking for patterns, Well I am here to take the frustration out of searching for your next pattern. The crochet community has grown last few years and many designers are setting up their own websites and hosting their own patterns. I like to find and show you these independent designers and bring their fabulous projects to you. Please always visit and thank the individual designers for their generosity.