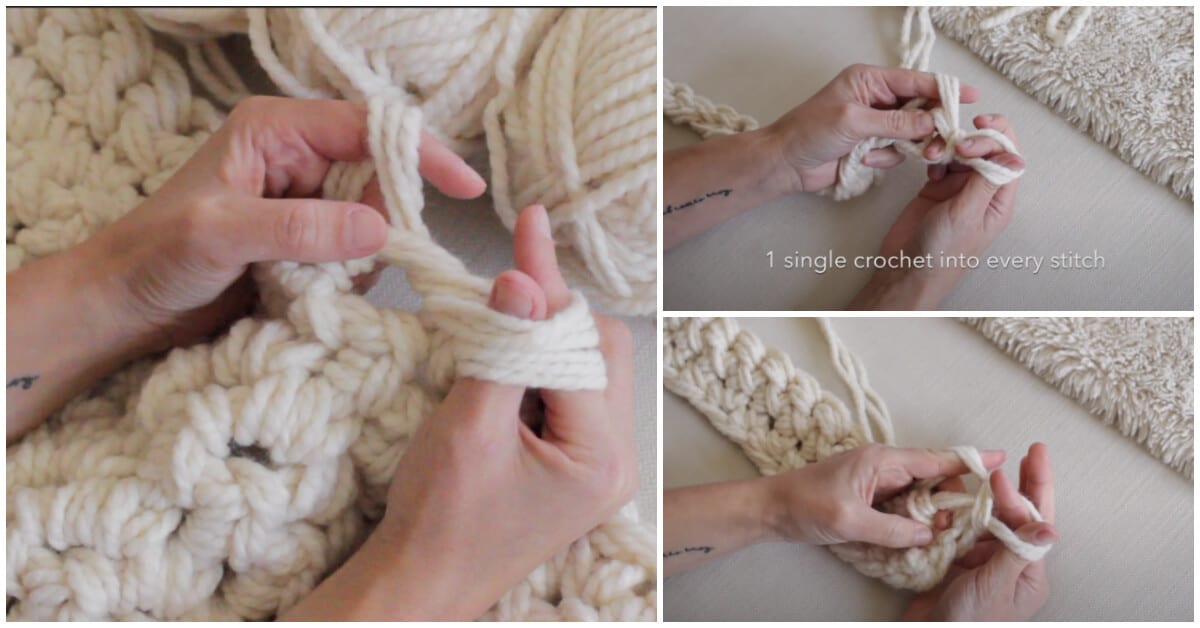 Hand crochet is even easier than hand knitting to do and faster! You can make this hand crochet blanket in about an hour. Hand crocheted items are perfect for gift giving or a rainy day activity in general because these projects work up fast. Hand crochet is easiest if you already know how to crochet the traditional way with a hook. You'll use the same method, just using your hand instead of a hook! However, you can still hand crochet even if you've never picked up a crochet hook before. The best part about hand crocheting is that it's quick and easy to do, even for a beginner. You don't need any Crochet skills or even a hook. Once you've learned the basic technique you will soon become addicted. This super simple blanket can be made with a crochet hook or just your hands. If you're familiar with crochet, you might like to see the written pattern which I've included along with the tutorials.
Materials: 12 skeins of LionBrand Wool-Ease Think and Quick in fisherman (THAT'S IT!)
Pattern: Using 3 strands at one time make a chain 30 Crochet 46 rows (depending on your tension) using single crochet End with a slip stitch and weave in your ends
The video tutorial you'll find below will take your through every step of the process from beginning to end. What's more, you'll also need very little by way of tools and supplies. Comment below if you have any question… Let's start !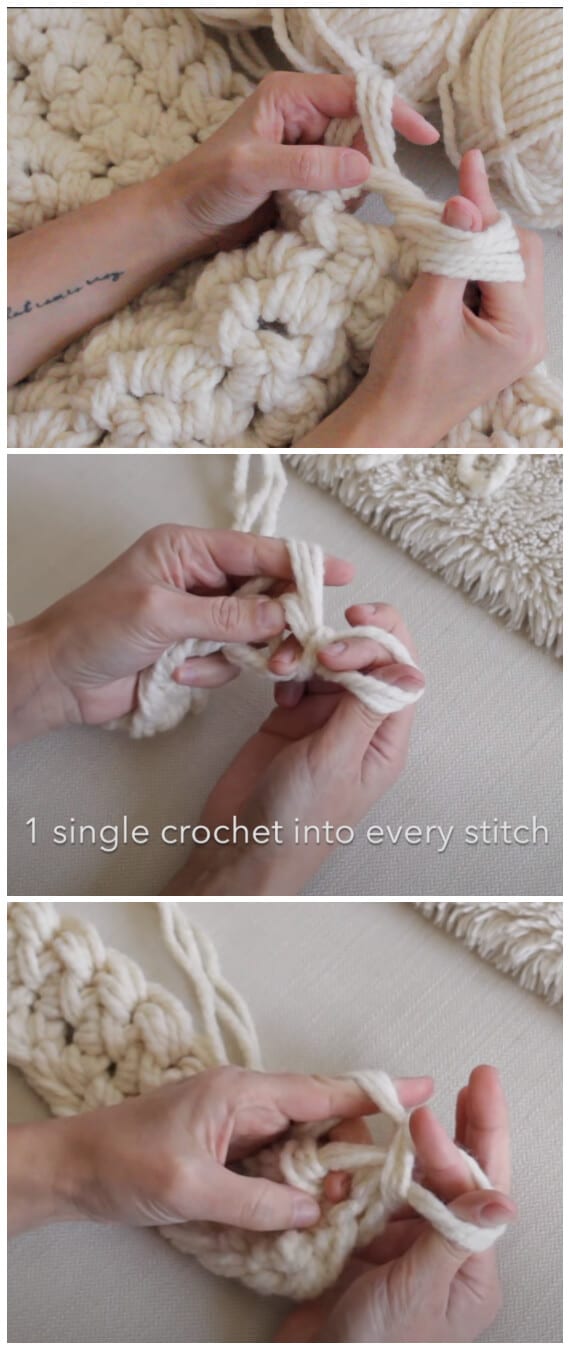 Show Video Tutorial