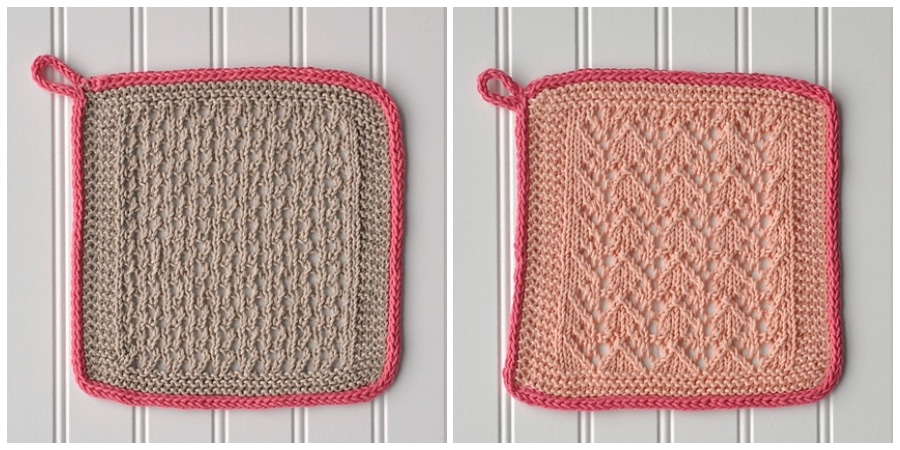 It's easy to knit a dishcloth or washcloth, An easy and enjoyable project for beginner knitters, knitting your own dishcloth is also useful. who doesn't love a pattern that you can finish in one sitting? Another reason to love knit dishcloth patterns is they make wonderful homemade gifts and they are Required for kitchen. In just an afternoon, you can create a beautiful and practical housewarming gift or going-away present for a friend or family member. I have been experimenting with creating my own designs but then thought I should try something simple and I found it! This is a very basic knit dishcloth pattern that is great for beginners. It doesn't require a lot of knitting knowledge to do and can be pretty soothing to make.
These square washcloths act as a lace sampler, featuring different stitch patterns on each cloth. Plus, the color combinations are endless. Each cloth is worked flat and finished with a tidy I-Cord edging and loop for hanging.
Be sure to scroll down and see what we have for you… We Have FREE PDF file for you !

Here is written pattern for you