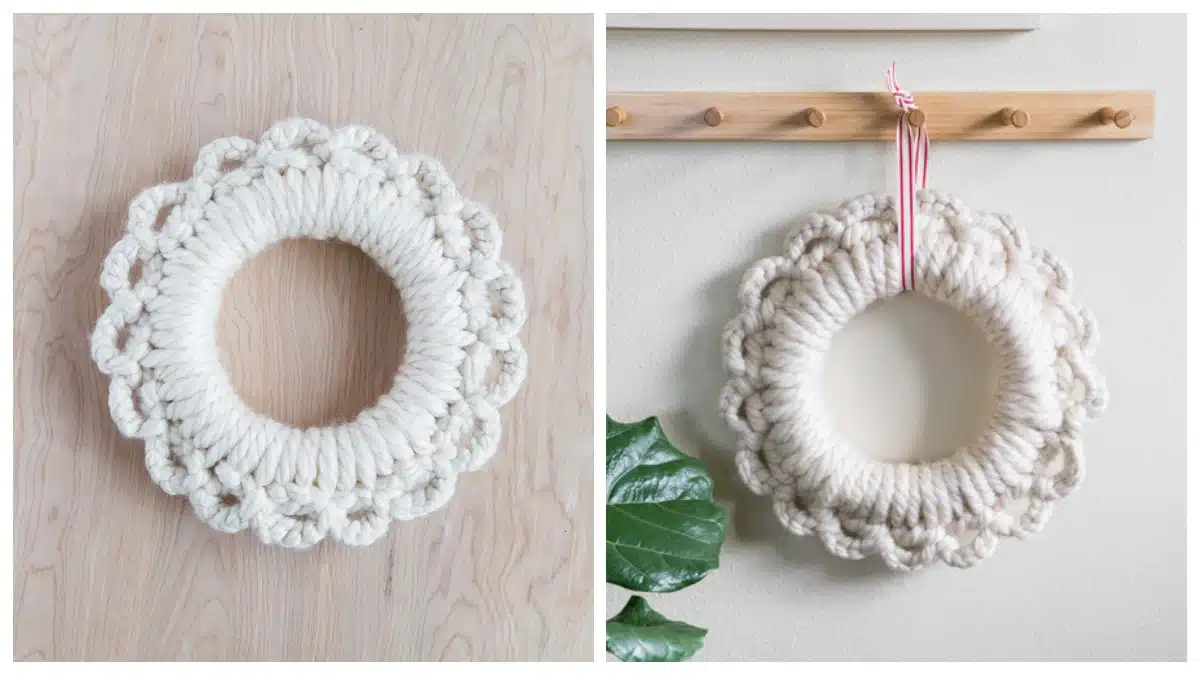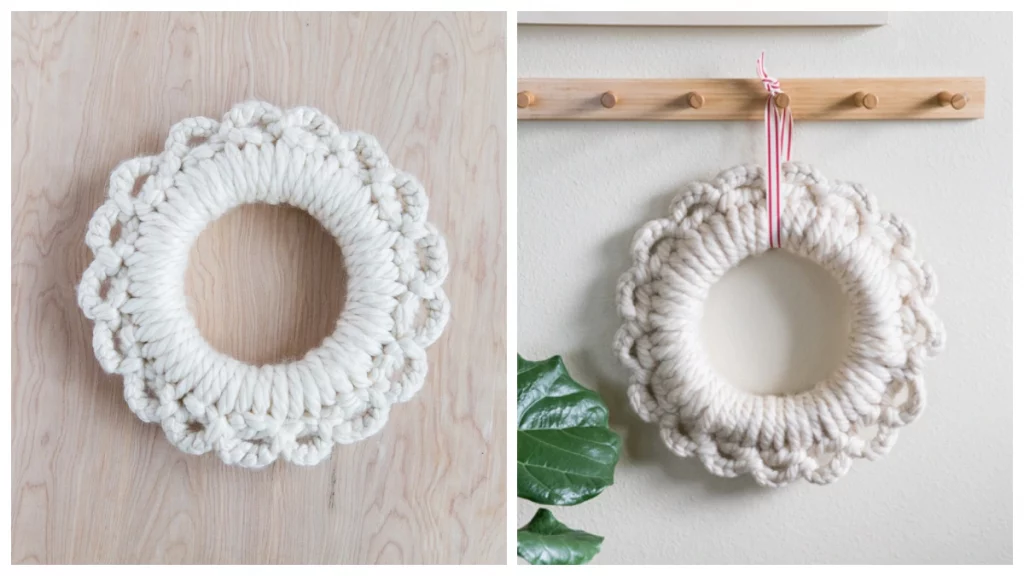 One of the best parts of the holiday season is coming up with new Christmas Wreath Decoration Ideas to hang around your home. These festive wreath ideas are inexpensive and fun to make, and some of them even can be displayed all winter long for a touch of color and cheer.
If you're overwhelmed by the idea of turning your house into Christmas workshop, then it's best to start small, such as with a simple wreath. Even just a tiny bit of Christmas cheer on your front door can make a big difference, and these Christmas wreath ideas can help give you the inspiration you need.
They aren't just for hanging on your door. These Free Christmas Crochet Wreath Ideas is easy to make and will look great on the tree or on the door. Everything you need to make your new project is included in this kit! Time to get stitching, and don't forget to share your progress.
Handmade Crochet Christmas wreath ideas are a creative and easy way to welcome family and friends into your space.
How to Make Christmas Wreath
It doesn't matter too much what size your hook is. As long as it can grab the very thick jumbo sized yarn and pull it nice and tight. After the initial chaining to the wreath form, the loops are worked in very tight chains and slip stitches that are easier to manage with a hook, rather than your fingers.
The thick yarn can be a bit of a wrestle, and chaining around a wreath form is more work than a typical beginner crochet project but I still think a total beginner could tackle this. Just don't be afraid to frog it (pull it out and start again) if it's not looking clean and tight.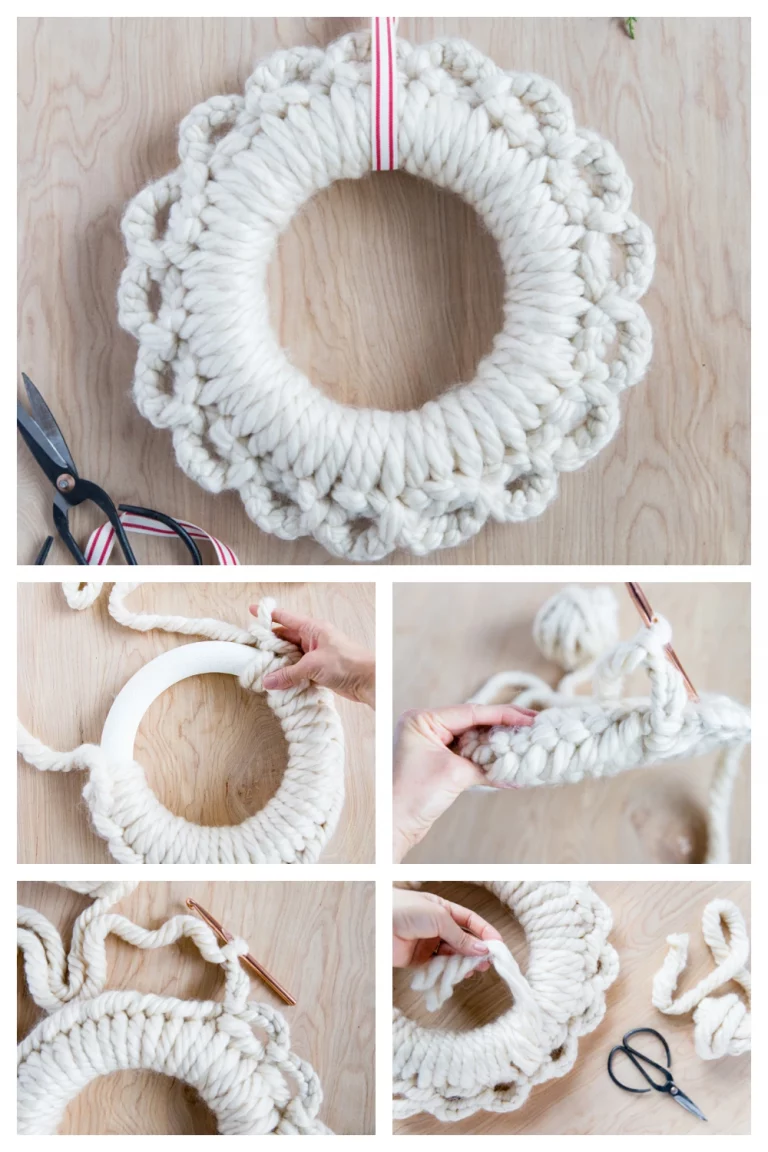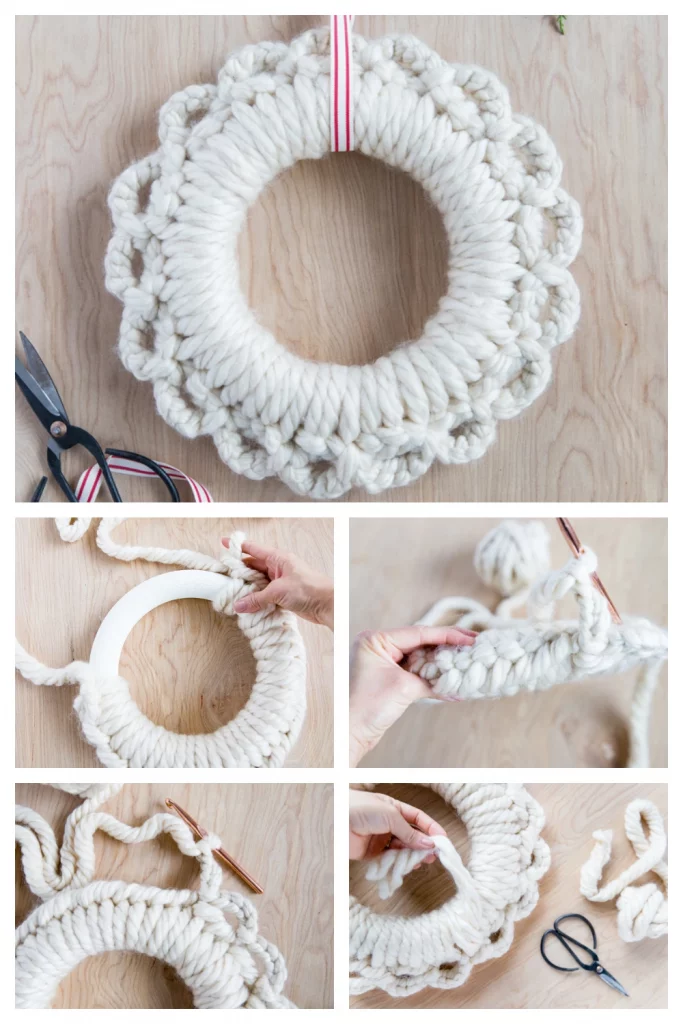 For this post, I share a video that shows you exactly how to wrap and hold the yarn around the wreath so you don't have to guess your way through pictures.
Cozy Crochet Wreath – deliacreates.com
You may also like these Crochet Wreath Ornaments:
I hope you are inspired to give these patterns a try in your next project. Check out my entire library of Free Crochet Christmas Patterns!
If like me you're always looking for patterns, Well I am here to take the frustration out of searching for your next pattern. The crochet community has grown last few years and many designers are setting up their own websites and hosting their own patterns. I like to find and show you these independent designers and bring their fabulous projects to you. Please always visit and thank the individual designers for their generosity.
Happy Crocheting to you !