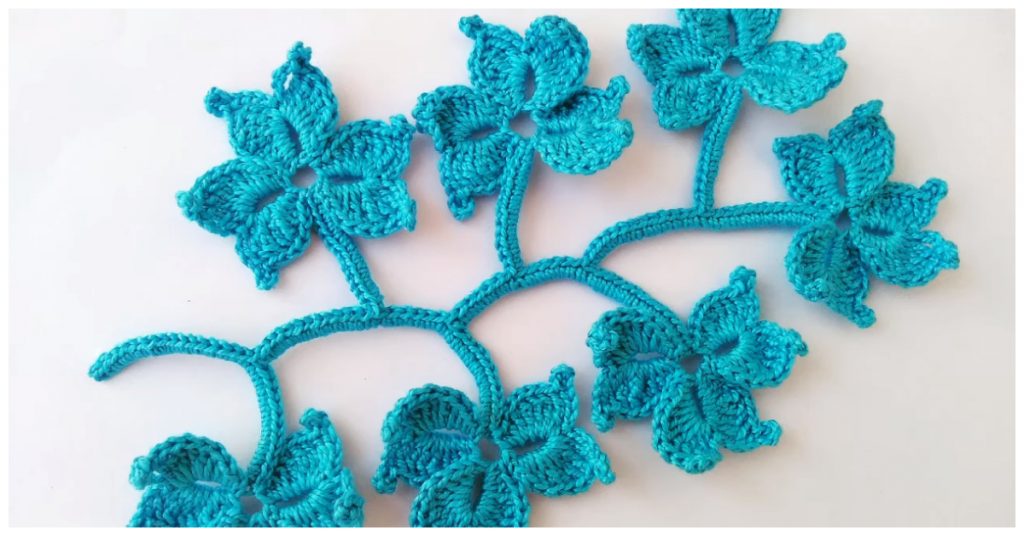 We are going to learn How To Crochet Irish Crochet Flower Branch. Some ways to use it – decorate a pillow or blanket, a photo album or picture frame. They were quick, easy, and they gave me a chance to try different techniques in bite-sized patterns. Small projects like these are great for using up scrap yarn! If you have a messy stash and need to sort and organize, here's a handy inventory printable I created to make it easier.
You can even make crochet flowers while there's still frost on the ground. I like to do this to remind myself it won't be cold forever. You could add them to a card you might be making or perhaps add them to a crochet bag, top or hat.
This Irish Crochet Flower Branch is great for the beginner crochet to practice with, create as many as needed to enhance your skills and then use them to decorate your next project. We've got a free tutorial from the lovely Marlene Crochet that shows you how to make colourful crochet Flower Branch just in time.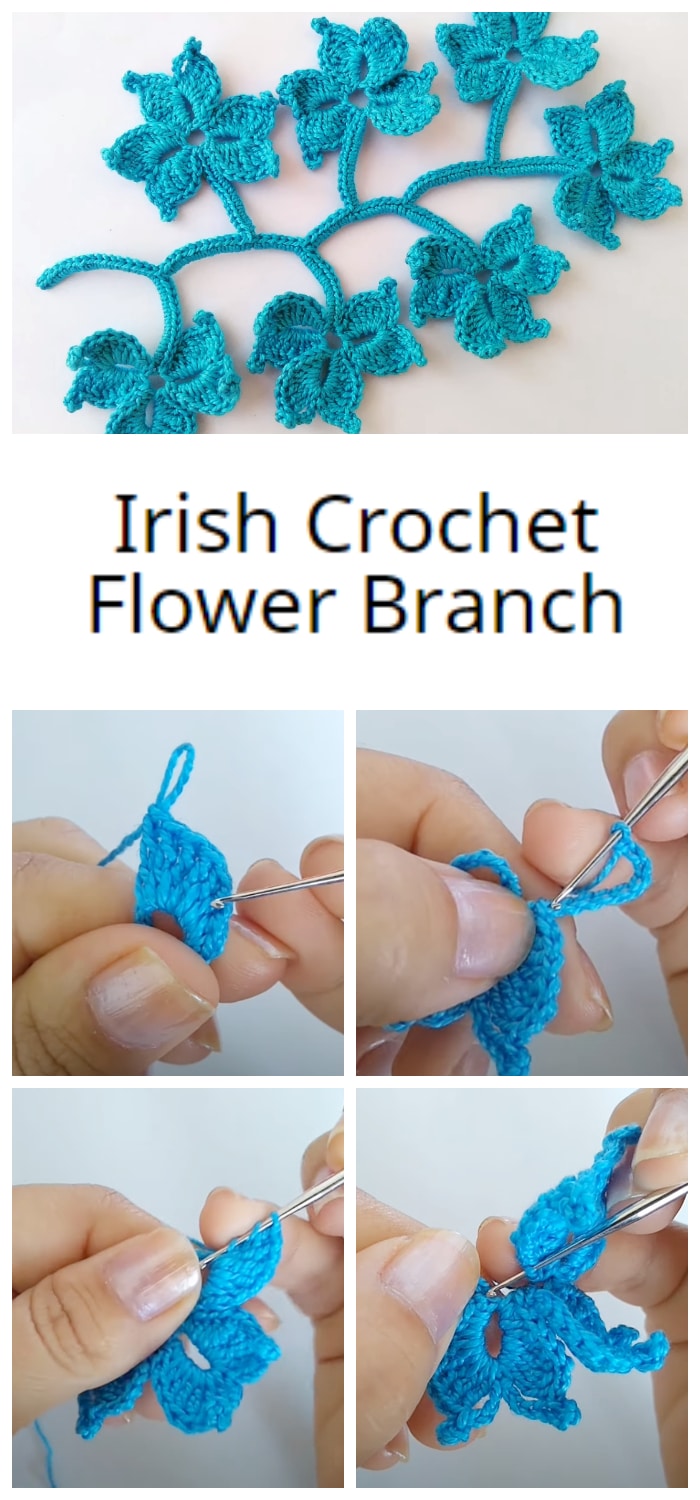 Before you begin, review this page entirely so you understand the full scope of the project.
I would love to see a picture when you're done, so please feel free to come by our Pinterest Group and show off your project! Bookmark this page to visit us again.
Thanks for visiting! Follow Crochet-Kingdom on your favorite social media sites: Pinterest, Facebook.
If like me you're always looking for patterns, Well I am here to take the frustration out of searching for your next pattern. The crochet community has grown last few years and many designers are setting up their own websites and hosting their own patterns. I like to find and show you these independent designers and bring their fabulous projects to you. Please always visit and thank the individual designers for their generosity.