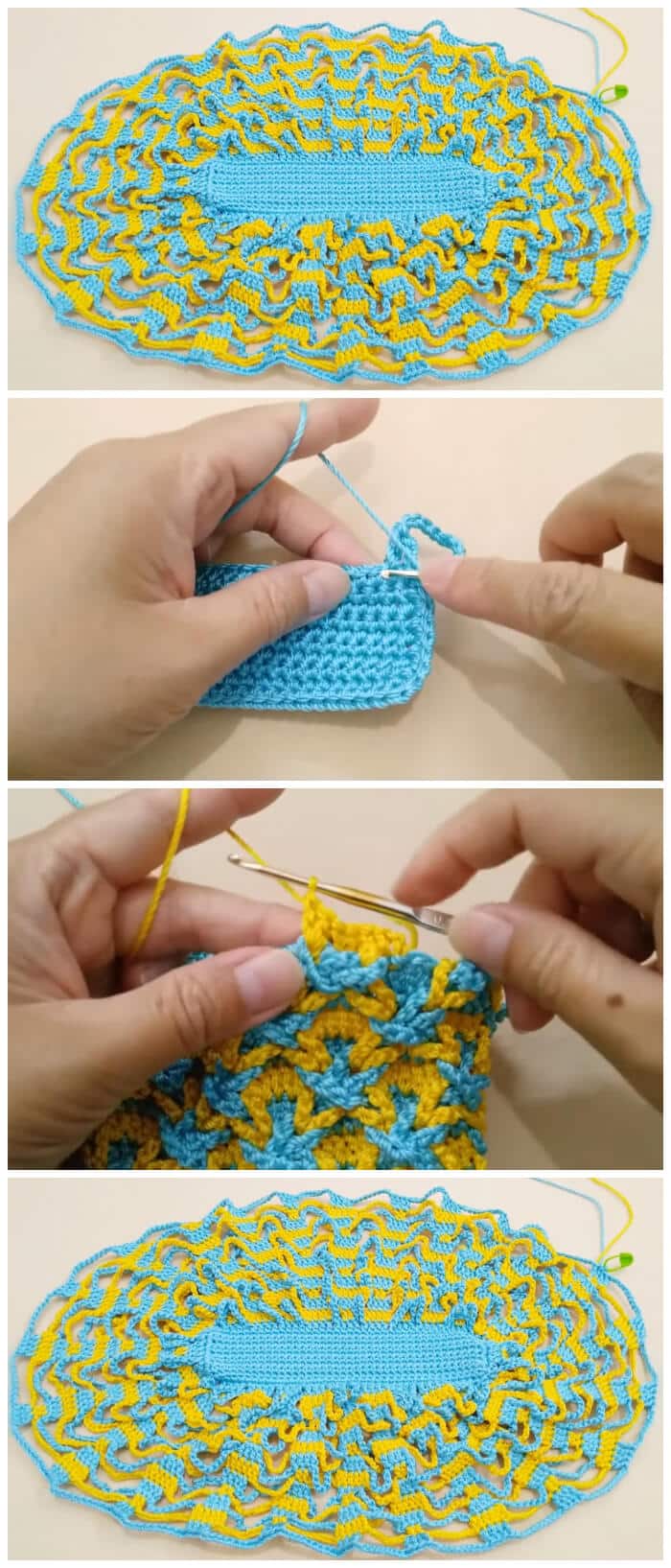 This Mini Crochet Purse is lined, making it handy for holding just about anything you might want to carry along with you. It's a really casual clutch Purse that's comfortable to wear, durable and simple to make. I love making my own bags because you can make them specifically to match the season, outfit or occasion or if you go in store to buy, It's so expensive and I prefer to crochet. Here's an easy, beginner friendly Mini crochet purse project that doesn't require a lot of hardware or sewing. This handy purse fits easily in your hand. It's designed to carry a credit card, cash, driver's license and Keys.
How often do you start a new crochet project and don't know where to put it? I do it very often – more than I want to admin. So, with this easy Crochet Purse tutorial you can carry your projects with you and crochet on the go. The bag is not too big or too small which makes it the perfect project bag, don't you think?
Before you dive in, it would be a great idea to head to Pinterest and create a "Crochet Bags" board if you don't already have one. (You can see my Crochet Bags board here.)
The video tutorial you'll find below will take your through every step of the process from beginning to end. What's more, you'll also need very little by way of tools and supplies. Comment below if you have any question… Let's start !
Show Crochet Purse Tutorial


If you need to adjust the speed, go to settings (in the bottom right corner of the video) and adjust the speed.

If you are interested How to Crochet Purse Handles for your bag, I will show you how to crochet stylish handles for your crochet purses and how to minimize the amount of stretching! Below you will find step by step tutorial…
Crochet Purse Handles