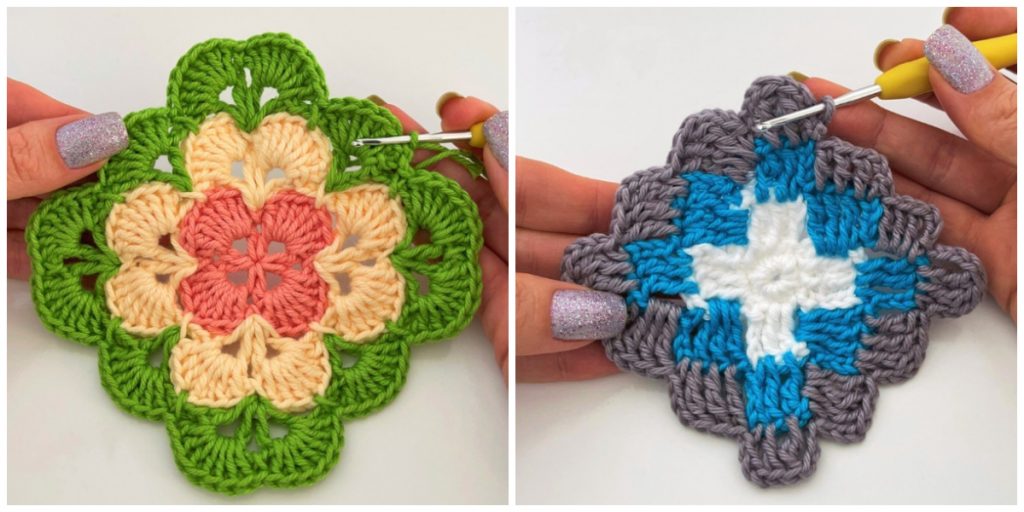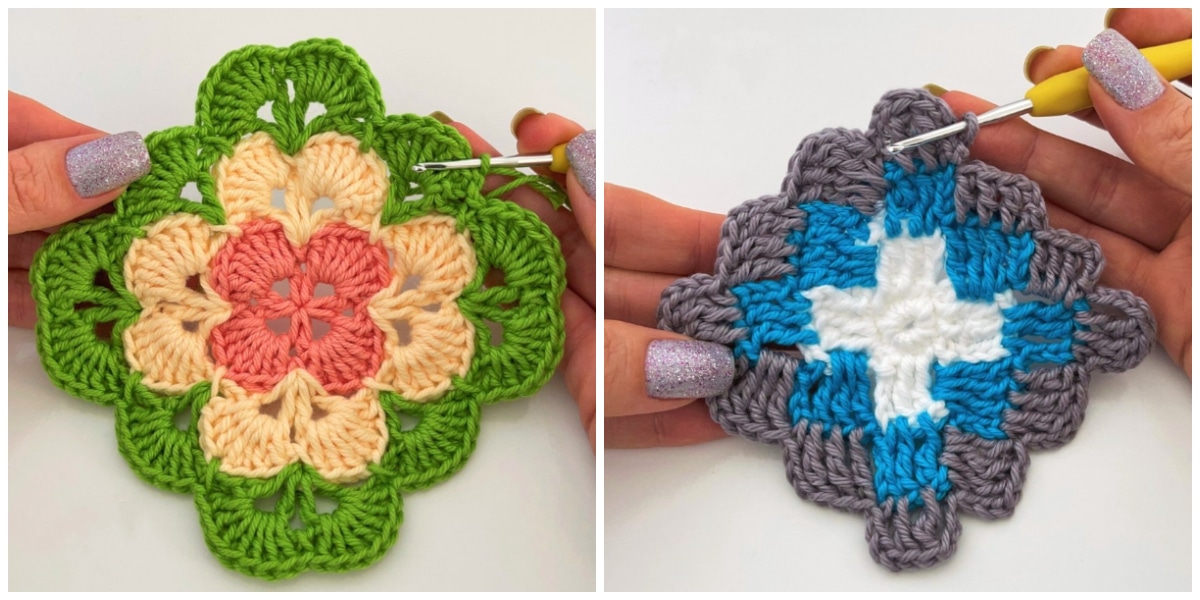 Are you looking for some Easy Granny Square Patterns? If so, you have come to the right place! In this blog post, we will be sharing 2 Most Beautiful Crochet Squares that are perfect for beginners. Crochet granny squares is generally comprised of chains and treble stitches, worked from the centre outwards, but there are hundreds of different square patterns out there – from intricate lace, textured stitches, pictorial crochet squares and much more.
What Is A Crochet Granny Square Patterns?
A crochet Square is an easy crochet pattern that can be made in many ways with a variety of different crochet stitches in the shape of a square. It's that simple to crochet a square pattern!
It can also be made by crocheting multiple squares together to make bigger squares, and can be used for a range of projects, from blankets to afghans to bags and even a crocheted granny square sweaters.
Granny Square is a crochet motif that is worked in rounds to create a square shape. They are typically made with two or more colors of yarn, and can be as simple or as complex as you like. Granny Square Crochet Patterns may look complicated at first, but with the right instructions and resources, you'll be able to do it in no time.
<<< MOST BEAUTIFUL CROCHET SQUARE IN THE WORLD >>>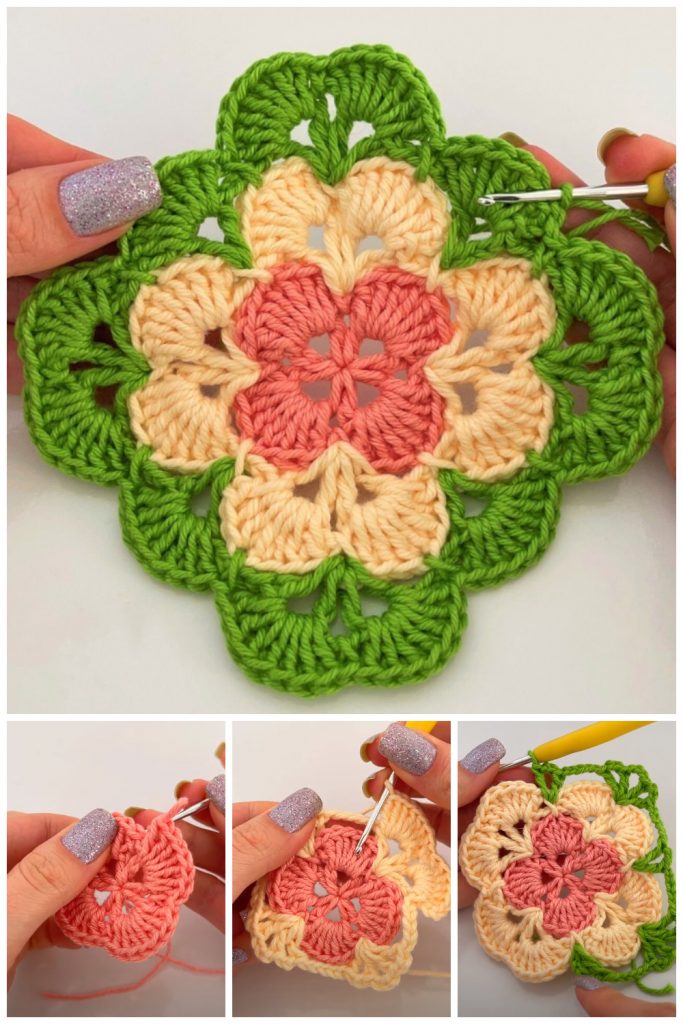 Granny squares are usually stitched together to create colourful granny square blankets, which have been historically called crochet Afghans.
<<< DIFFERENT AND VERY EASY CROCHET SQUARE >>>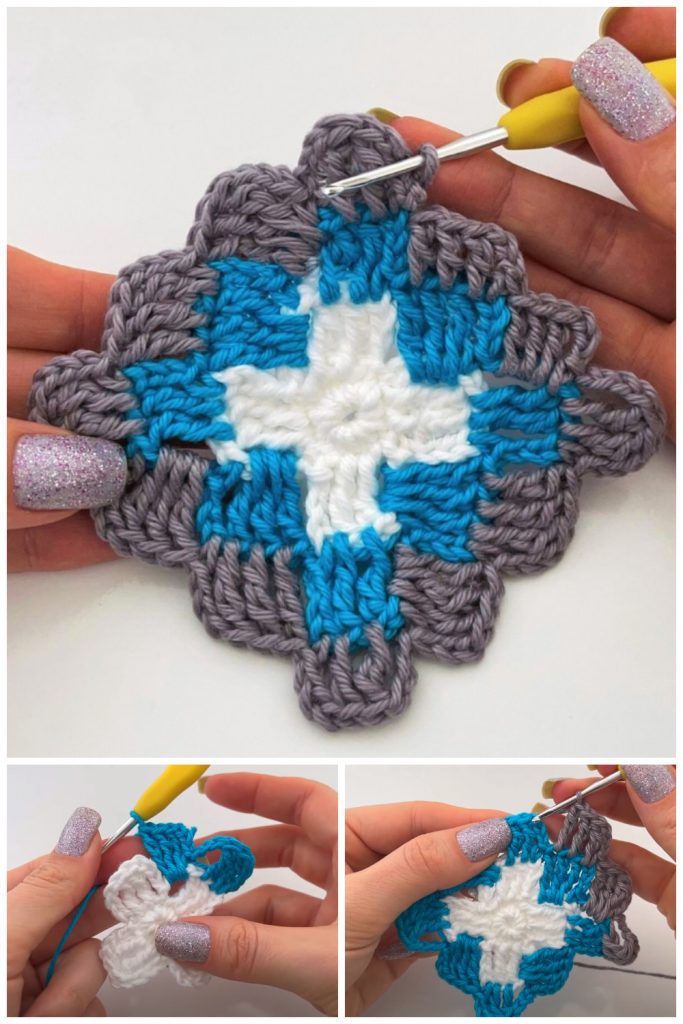 The Granny Square is one of the simplest, basic crochet motifs. A crochet motif is any small crochet shape that is joined together to make something bigger.
You may also like the following free tutorial…
Today You'll learn how to add these 2 different Crochet Borders to your squares to add impact to your finished projects – each different edges has an easy to follow video tutorial so you can master these borders and edge yourself closer to confident crochet.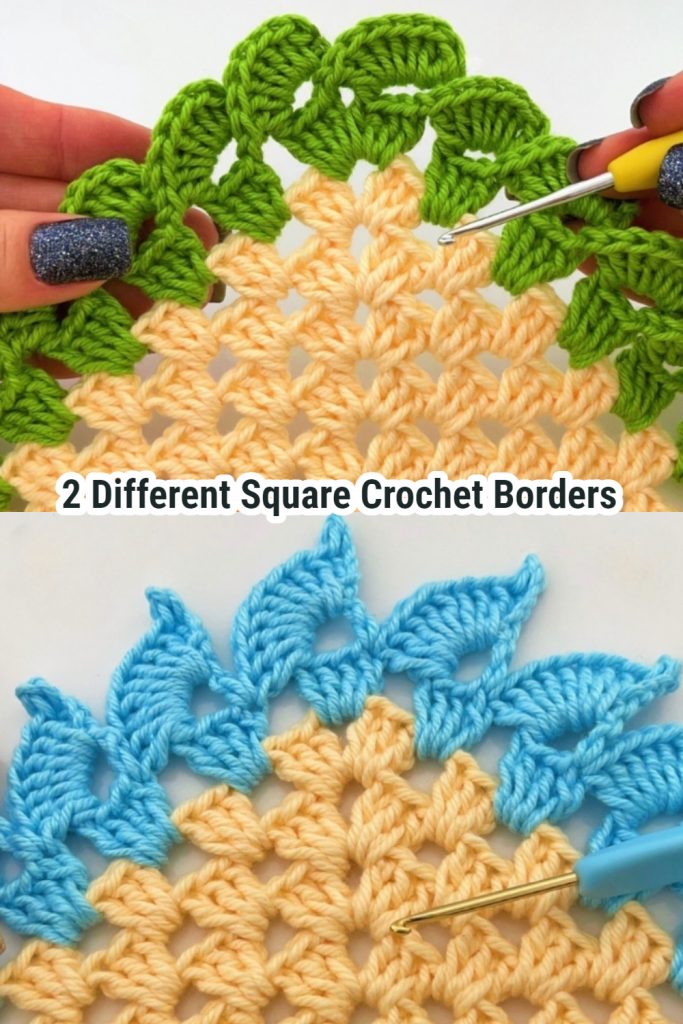 If like me you're always looking for patterns, Well I am here to take the frustration out of searching for your next pattern. The crochet community has grown last few years and many designers are setting up their own websites and hosting their own patterns. I like to find and show you these independent designers and bring their fabulous projects to you. Please always visit and thank the individual designers for their generosity.