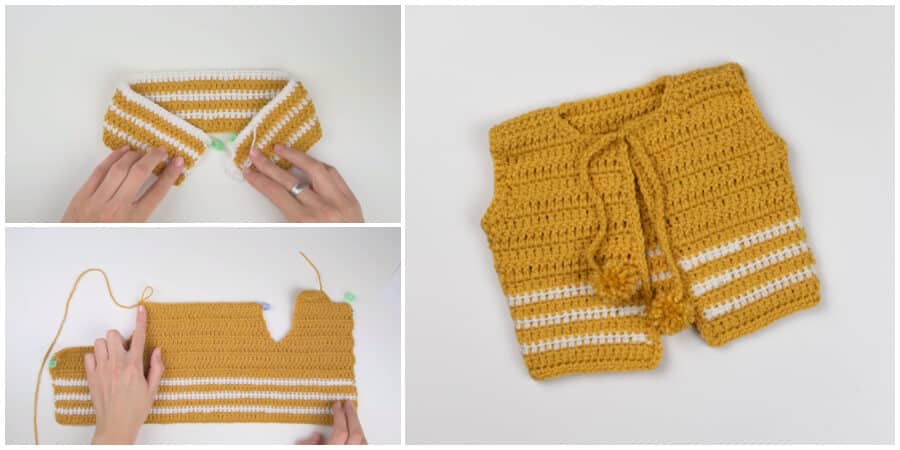 Pom Pom Crochet baby Items are great projects for any time of the year. You don't need a lot of yarn or time to make them from start to finish. This little Pom-Pom Cardigan is the perfect outfit for your child to wear during the holiday season. Each Crochet Baby Dress is a one-of-a-kind item stitched with love. If you cannot find the yarn listed on the project, the best yarn for baby crochet patterns is something machine washable and soft. If you would like to have a PDF version of this pattern with some additional sizes included, check "Cropy Patterns's" Etsy shop. Let's start !
Sizes:
0 – 6 months – waist 42 cm (16 1/2") and length 21 cm (8 1/2"),
6 – 12 months – waist 47.5 cm (18 3/4") and length 25 cm (9 3/4").
Keep scrolling down the page for the video tutorial + written pattern and Bookmark this page to visit us again. You'll love this Pom Pom Crochet Baby Cardigan. Open spoiler below for tutorial…
Here is a pin for your Pinterest boards so that you can refer back to this tutorial!

Click here to show tutorial


If you need to adjust the speed, go to settings (in the bottom right corner of the video) and adjust the speed. The subtitles are there as well.
Written Pattern