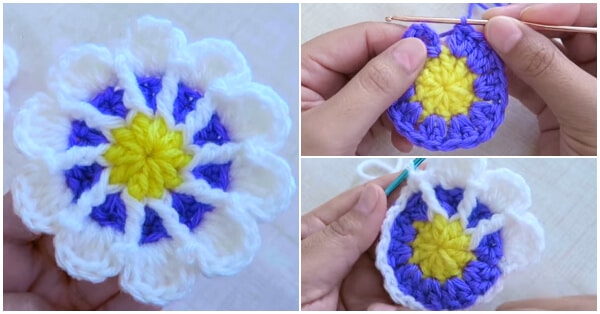 Crochet flower tutorials are so pretty to make. They may look simple but they can jazz up any plain old beanie, headband and bags and they are quick to make. They can be used as appliques on everything from hats to shoes. Crochet flowers can be strung together as bunting, placed on tables as coasters and used in large-scale works of art. If you have ever looked at crochet flower patterns, then you know the intense amount of variety that is available to you. If you are looking for a lovely crochet flower pattern you have come to the right place.
I didn't really want to go buy something that would just sit in my closet so I decided to make a crochet flower which would be different from other flowers and I chose this project !
Crochet Flowers can be incorporated into craft projects. I decide to use these flowers for a card – a little something for someone special… Maybe for Mother's day !
Before you dive in, it would be a great idea to head to Pinterest and create a "Crochet Flowers" board if you don't already have one. (You can see my Pinterest board here.)
The video tutorial you'll find below will take your through every step of the process from beginning to end. What's more, you'll also need very little by way of tools and supplies. Comment below if you have any question… Let's start !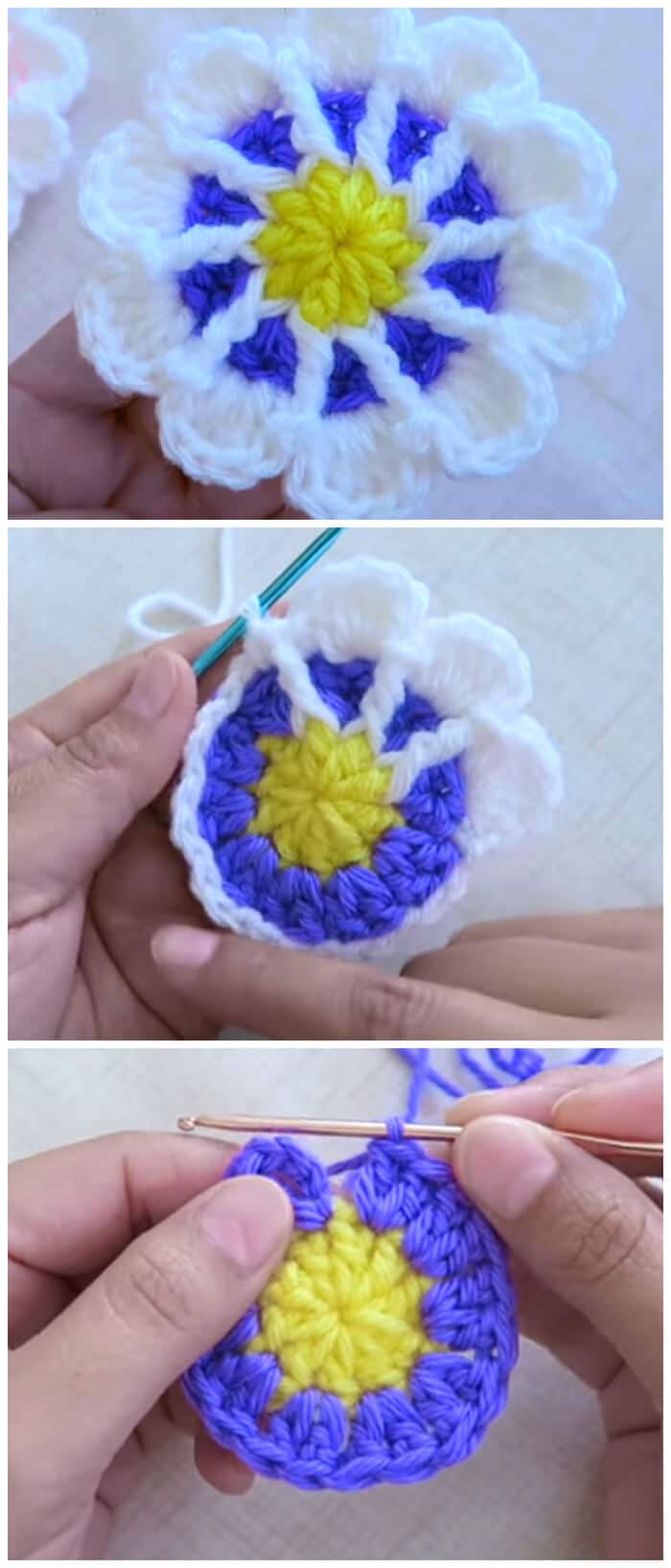 Click here to See Tutorial