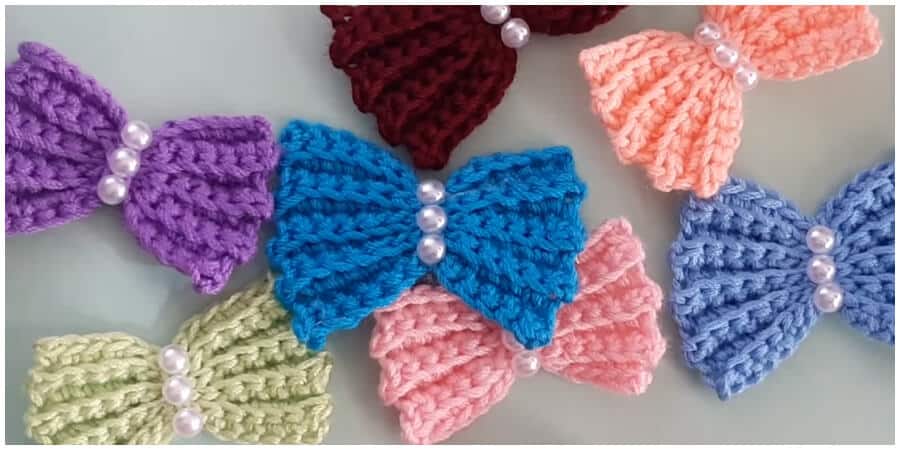 Make these adorable Super Easy Crochet Bows, add an elastic band and make them a hair tie for your little girl or add them to a headband. Once you realize how easy this Crochet Bow is to make, you're going to put them on literally everything. Crochet a small rectangle, wrap the center, and you've got a bow. If your friend is having a girl, attach these to an alligator clip or a headband. If you're friend is having a boy, make it into an adorable bowie. If you're unsure what order of colors would look best, whip up one bow in each color, and arrange them until you're comfortable with your selection. I absolutely love the look of a bow! I think they add such a nice touch to everything and especially when its' crocheted, I think it looks stellar. I've been adding bows to a lot of my projects lately and I have a few more ideas on how I want to incorporate them. Enjoy !
Keep scrolling down the page for the video tutorial and Bookmark this page to visit us again. You'll love this Super Easy Crochet Bows. Open spoiler below for tutorial…
Here is a pin for your Pinterest boards so that you can refer back to this tutorial!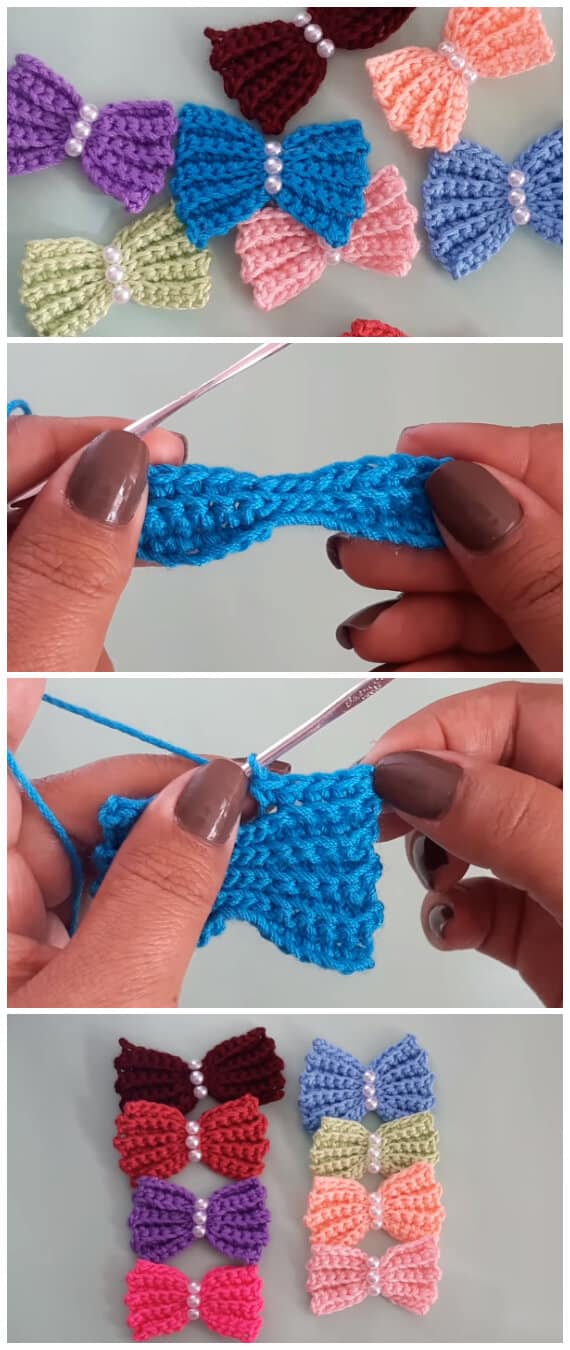 Click here to show tutorial


If you need to adjust the speed, go to settings (in the bottom right corner of the video) and adjust the speed. The subtitles are there as well.