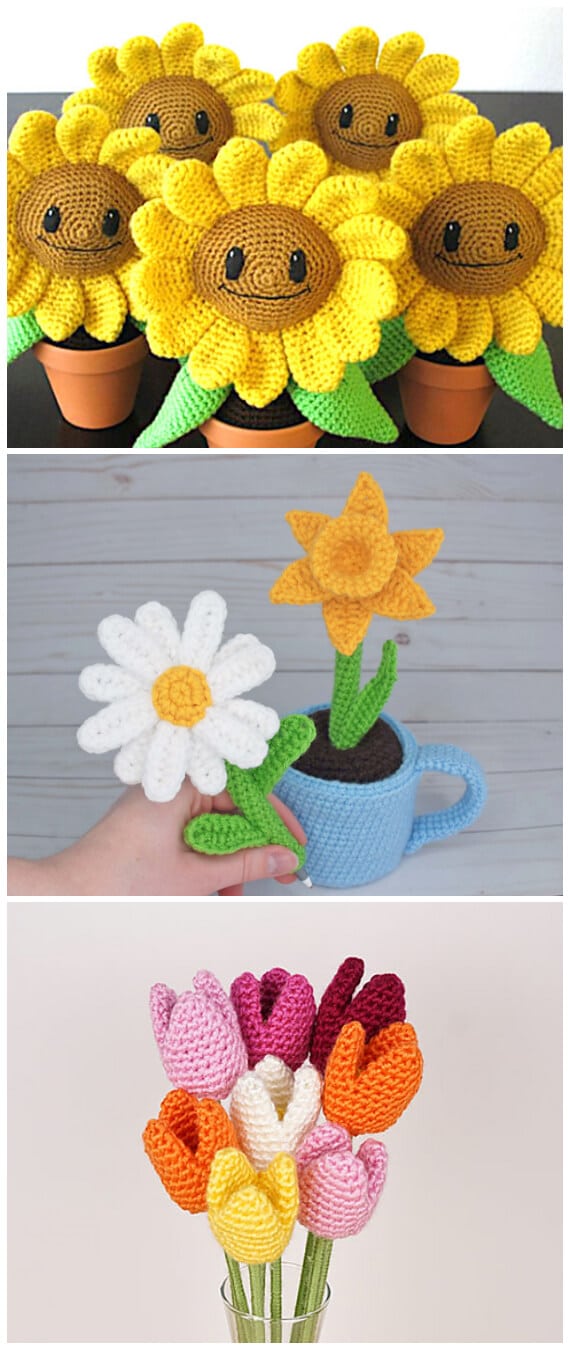 How to make your own Crochet Flower Amigurumi Patterns ? We have 4 Amazing Crochet Flower Amigurumi Patterns for free. They are easy to make and great for on your windowsill. We hope that this collection of Cute Amigurumi Flowers will give you the inspiration you need to make something fresh and so original. Crochet flowers need not explain themselves. We know they're beautiful, versatile and look pretty darn glam. So the next time someone asks you why you'd want to make Crochet Flower Amigurumi, send them a link to this post.
You may also like the following free pattern tutorials :
1. 4 Amazing Crochet Cactus Patterns
2. Crochet Banana Keychain
Bookmark this page to visit us again. I would love to see a picture when you're done, so please feel free to come by my Pinterest and show off your project!
Thanks for visiting! Follow Crochet-Kingdom on your favorite social media sites: Pinterest, Facebook.
Happy Sunflower Amigurumi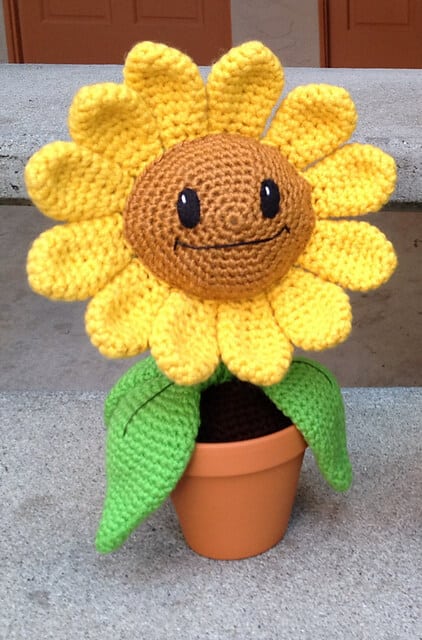 This Happy Sunflower design, is offered as a free pattern. The pattern has lots of videos available for various parts including the embroidered face and assembly. Check out the source for the written pattern Here.
2. May Flowers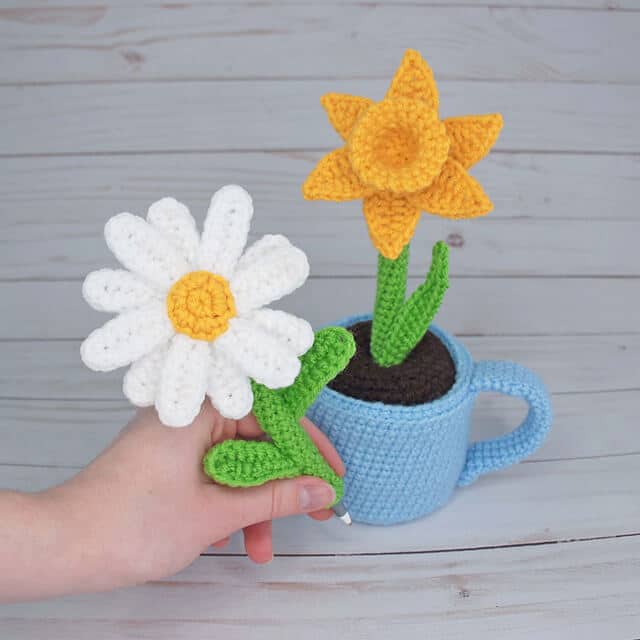 The pattern will include instructions for a daffodil, a daisy, and a tulip, but if those aren't mom's favorite flower it should be easy to retrofit a different bloom to one of the stem bases! Check out the source for the written pattern Here.
3. Tulip Flowers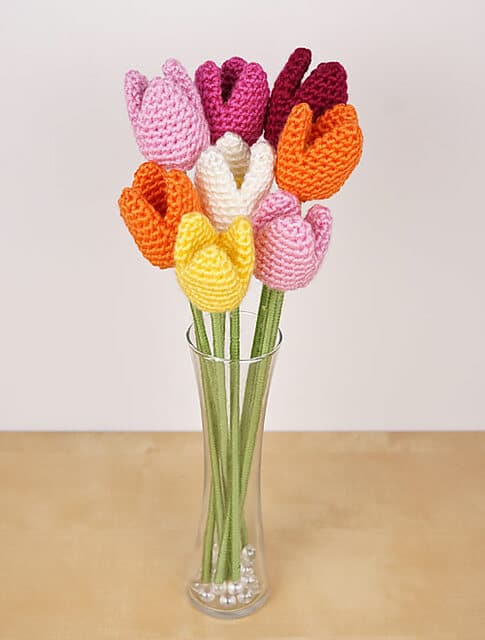 A beautiful realistic tulip flower with a clever one-piece construction – you'll love how it comes together! Add some colour to your life with a bouquet of everlasting tulips.
Written Instructions
If like me you're always looking for patterns, Well I am here to take the frustration out of searching for your next pattern. The crochet community has grown last few years and many designers are setting up their own websites and hosting their own patterns. I like to find and show you these independent designers and bring their fabulous projects to you. Please always visit and thank the individual designers for their generosity.