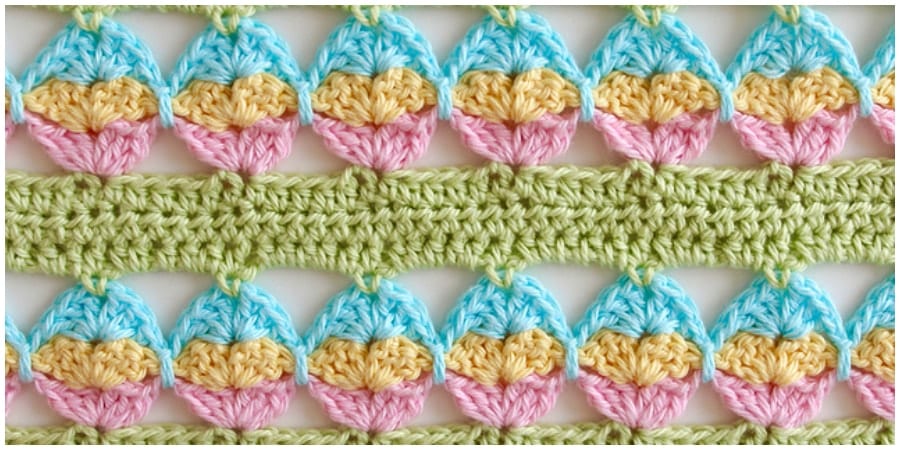 Keep your new baby warm with this collection of 5 Free Crochet Baby Blanket Patterns. Crochet baby blankets make great gifts because they are sentimental and can be kept for years and years to come. Most of these crochet blanket patterns can be made in any color yarn that matches the baby's room. Kids will love growing up with their blanket and will use it as they age. In fact, many people hold on to their baby blankets and display them in their adult years. There are hundreds of crochet blanket patterns out there, but we chose special ones. These free crochet baby blanket patterns feature blankets for boys and girls, plus patterns that cover every style from modern to traditional. Enjoy, guys !
Bookmark this page to visit us again. Also Be sure to save these projects to Pinterest by Clicking Image and Be sure to scroll down and watch the video tutorials too, you'll love this 5 Free Crochet Baby Blanket Patterns.
1. Egg Hunt Blanket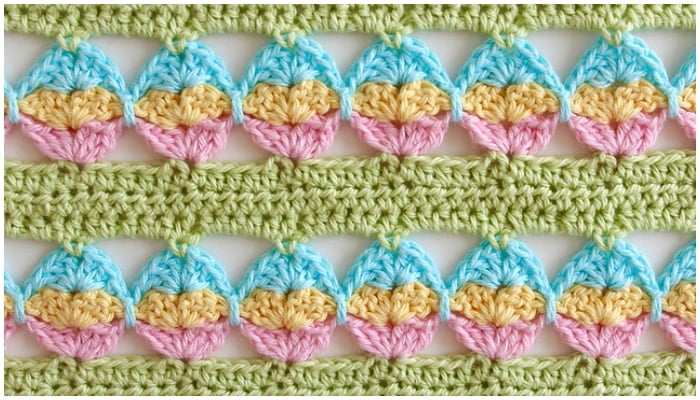 The pattern uses simple stitches and colour changes at the end of each row to create these lovely eggs. Stitches used: Foundation half double crochet (or beginning chain and hdc), sl st, ch, sc, hdc, dc. – Check out the source for the written pattern Here.
2. Hannah Kate's Baby Blanket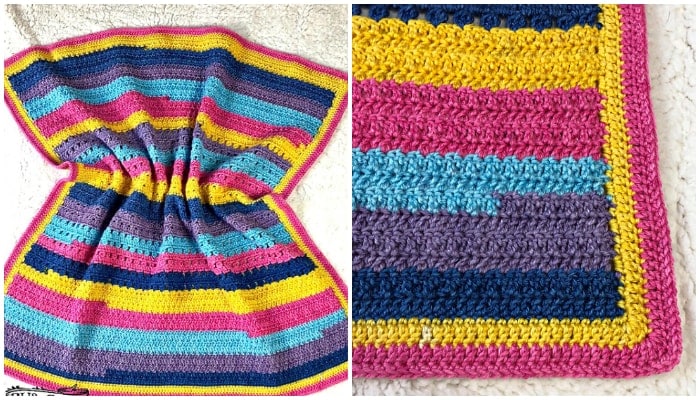 It's a beautiful and colorful blanket that's quick enough to make it a great present for that little loved one that decides to arrive sooner than you had planned. – Check out the source for the written pattern Here.
3. Virus Blanket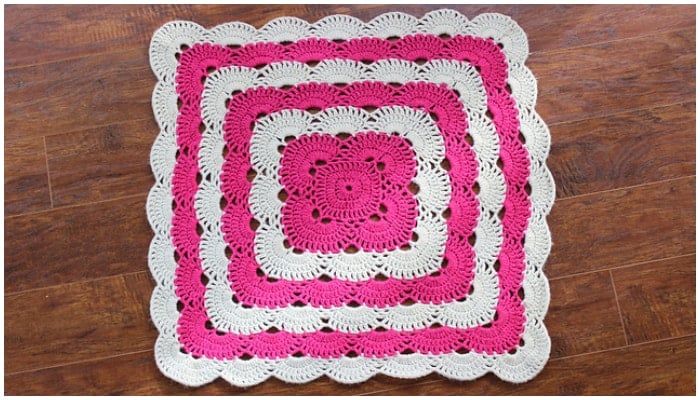 Crochet this beautiful virus blanket as a baby blanket or as a king sized bed spread. There are 4 repeating rows that "grow" the blanket. The Link to the video tutorial + written pattern is below.

Click here to show tutorial
Virus Blanket – Written Pattern
4. Herringbone Blanket C2C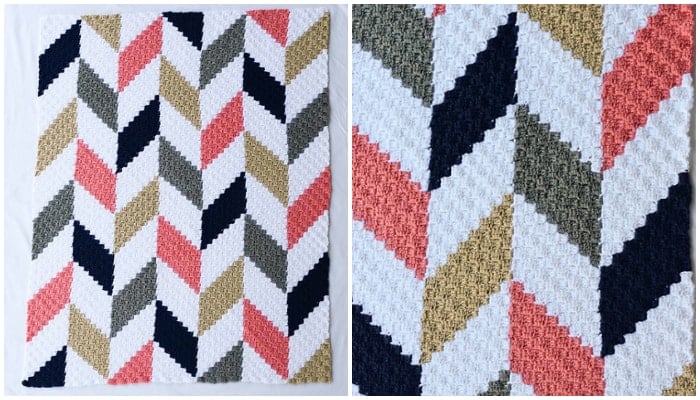 This is a free graph to create a beautiful lap blanket or baby blanket in the popular Herringbone pattern. This blanket uses the Corner to Corner Crochet technique. – Check out the source for the written pattern Here.
5. Cabled Zig Zag Throw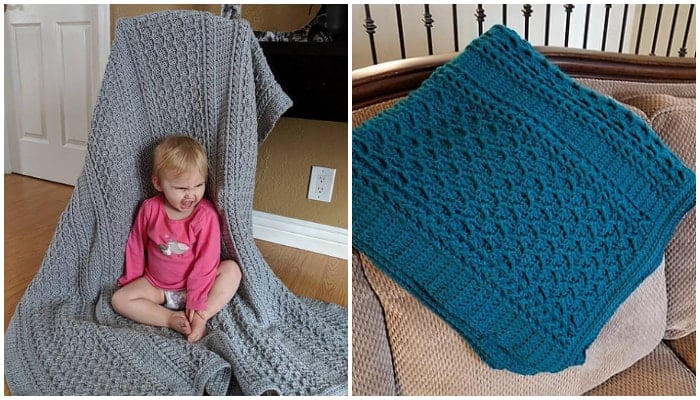 Whether you're looking for something comfy and warm to wrap up in or a beautiful, textured throw to accessorize your home, the Cabled Zig Zag Throw is perfect for you. Instructions are given to easily customize to your desired size making it a great option from baby showers to wedding gifts. – Check out the source for the written pattern Here.
Want more Free Crochet Baby Blanket Patterns? The followings are more than 4 adorable and Free Crochet blankets for you to enjoy and make. Check out the source Here.