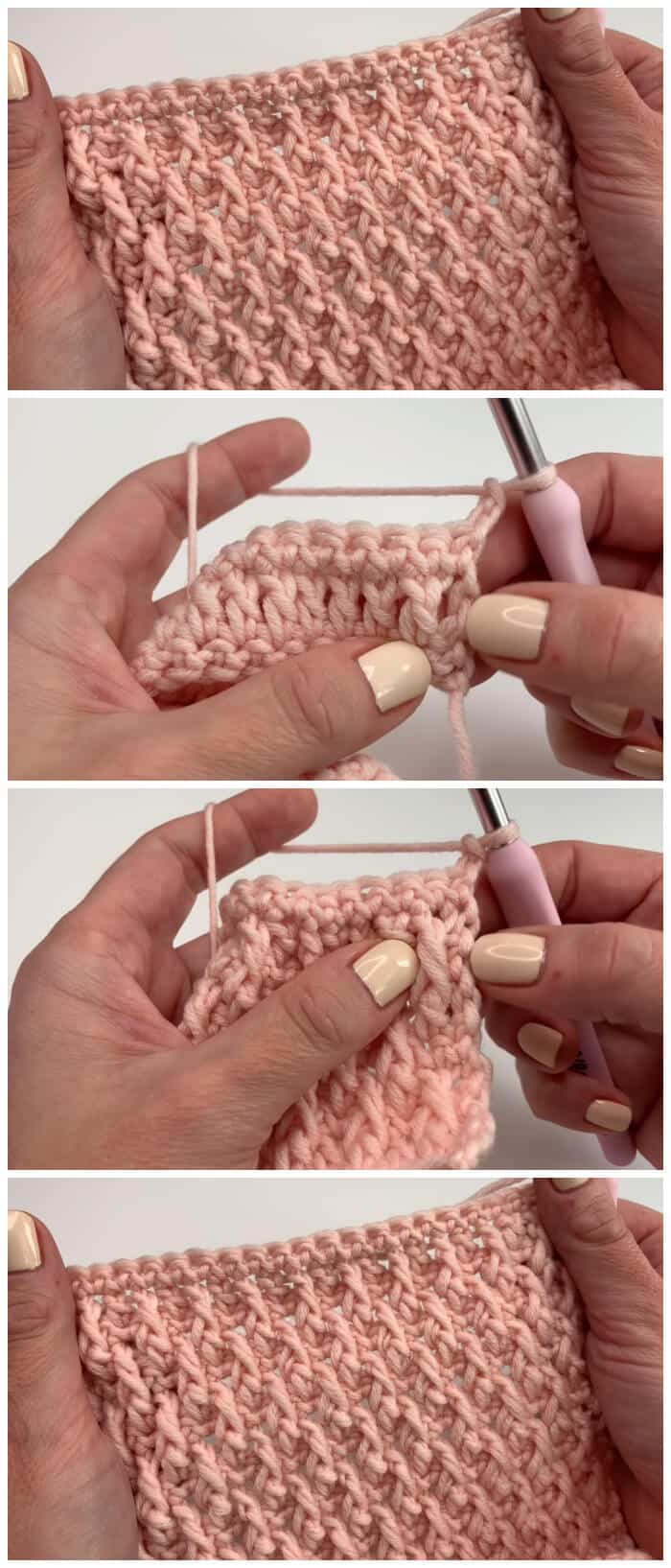 Crochet Alpine Stitch is a stitch I have been searching for a long time. I just love this Stitch, it's so rich and elegant and I think that works very well for cardigans, sweaters, baby blankets, fall jackets, cushion covers, or just for a border on your next project. I found a beautiful hat for sale using this stitch and I could not find anyone who knew what the stitch was. It was so expensive in store and I ignored It, but now I can crochet It. One of the reasons I had so much trouble finding this stitch is because this stitch goes by quite a few names and no one name seems to be the most popular. I have finally discovered the secret to this stitch and in this video tutorial "Claudetta Crochet" will teach you how to make this beautiful stitch.
Crochet Alpine Stitch creates a beautiful textured diamond shape on one side and a flat defined pattern on the other side. The alpine stitch is versatile enough to be used is all kinds of projects such as blankets, scarves, hats, jumpers, toys and more, but I think It's one of the best stitch for baby blankets or . If you are looking for a solid, textured and versatile stitch for your project that looks beautiful from both sides, you are in the right place.
Before you dive in, it would be a great idea to head to Pinterest and create a "Crochet Stitches" board if you don't already have one. (You can see my Crochet Stitches board here.) All special stitches are explained in detail.
The video tutorial you'll find below will take your through every step of the process from beginning to end. What's more, you'll also need very little by way of tools and supplies. Comment below if you have any question… Let's start !
Show Crochet Purse Tutorial


If you need to adjust the speed, go to settings (in the bottom right corner of the video) and adjust the speed.