Crochet Baby Romper Sweater – Learn to Crochet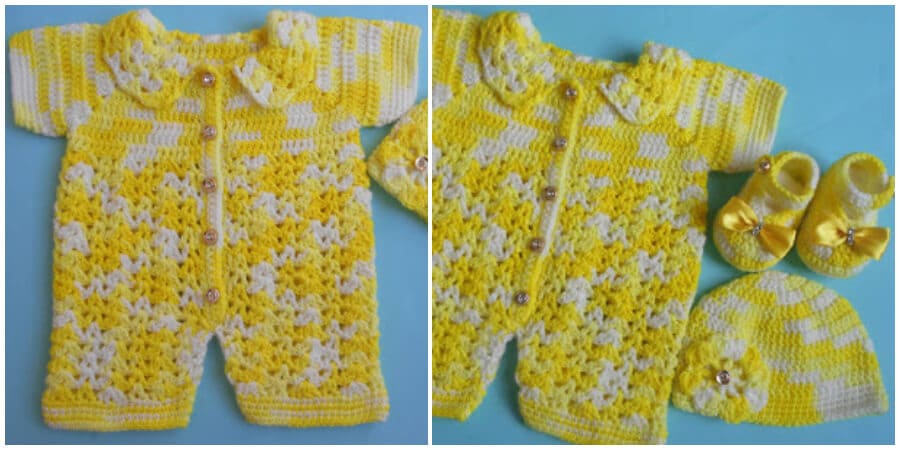 its very lovely and adorable Crochet Baby Romper Sweater with collar. It's perfect for all seasons good for spring and summer. They are adorable before they even go on the baby, and then of course the little one just makes your work look even cuter. To make this item, you should be familiar with basic crochet stitches and techniques. Directions written so that they are easy to read and follow. So don't forget to watch video tutorial. Let's start !
Keep scrolling down the page for the video tutorial and Bookmark this page to visit us again. You'll love this Crochet Baby Romper Sweater. Open spoiler below for tutorial…
Here is a pin for your Pinterest boards so that you can refer back to this tutorial!

Click here to show tutorial


If you need to adjust the speed, go to settings (in the bottom right corner of the video) and adjust the speed. The subtitles are there as well.

Written Pattern

Crochet Baby Rompers look adorable on any baby or toddler. Here are some tutorials for you if you have little ones in your life whom you want to crochet a romper for. Check out the source here – Crochet Rompers