If you are looking for a comfortable, stylish, and versatile dress for summer, a Crochet Beach Cover Up Patterns is a great option. There are many different styles and colors available, so you can find one that suits your taste.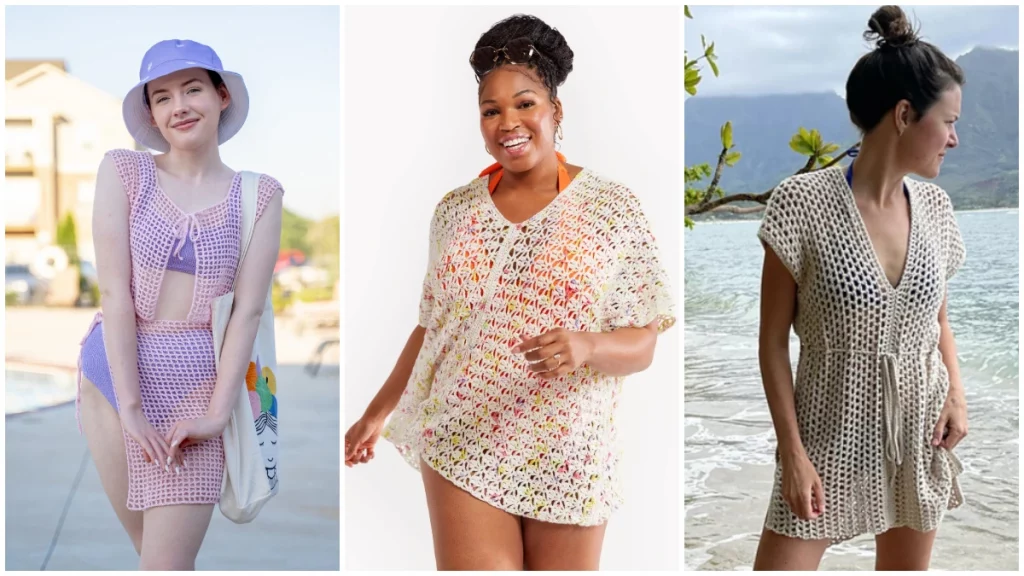 Crochet cover ups can be very comfortable dresses for summer. These Crochet Beach Cover Up Patterns are made from lightweight, breathable fabrics that allow the skin to breathe, which is important on hot days. Crochet cover ups are also often loose-fitting, which can be very comfortable and flattering for all body types.
The intricate crochet patterns allow air to circulate, keeping you cool and comfortable even in the sweltering heat. Unlike heavier fabrics, crochet cover-ups won't weigh you down, allowing for effortless movement and a carefree summer experience.
Simple Tie Swimsuit Cover Up
As the sun shines brighter and temperatures rise, it's time to hit the beach or lounge by the poolside. While swimsuits are undoubtedly essential for a refreshing dip, having a stylish and comfortable cover-up can elevate your summer wardrobe. Look no further than the versatile and trendy crochet swimsuit cover-ups. These delightful creations not only provide the perfect balance between coverage and style but also offer the utmost comfort under the scorching summer sun.
Written pattern with sizes S-5XL are available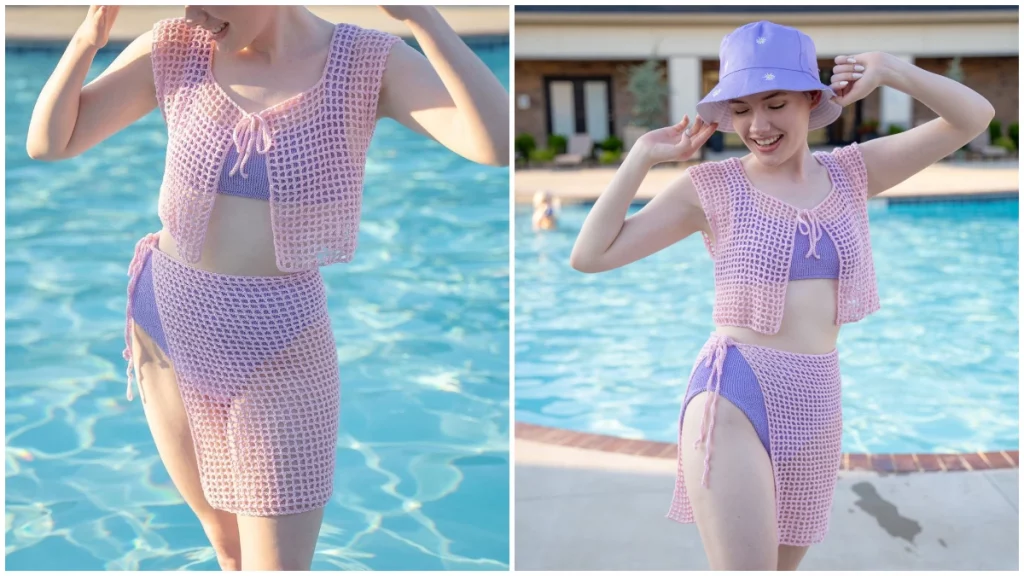 When it comes to a comfortable and stylish summer dress, a crochet swimsuit cover-up ticks all the boxes. Its breathable nature, customizable fit, trendy designs, and versatile styling options make it a go-to choice for fashion-conscious beachgoers.
Make sure you are working your last st of the row each row, otherwise your panel will start to decrease. Tho is might be a little hard to tell where you are supposed to work your last st, after you "ch 2, sk 2 ch", you will need to work your last dc st into the top of the ch 2 from the previous row.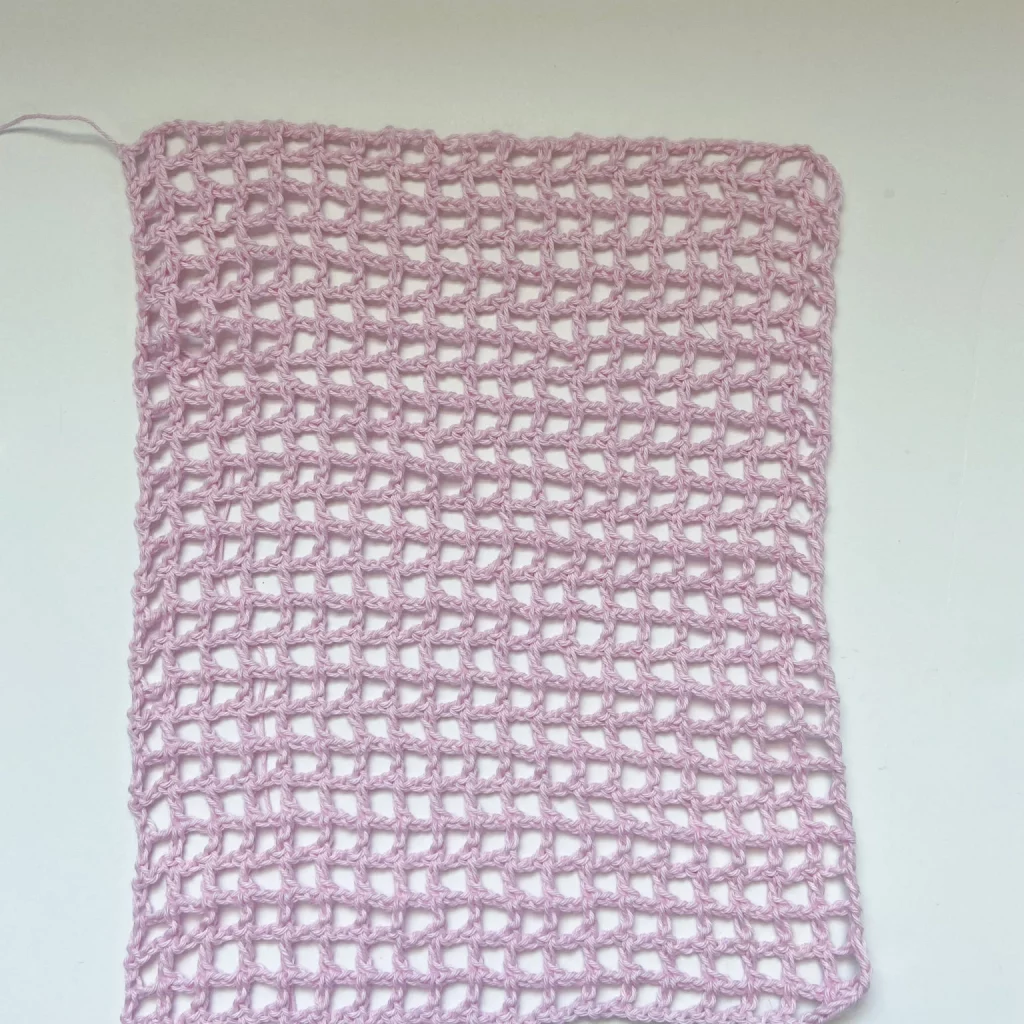 Crochet Beach Swimsuit Cover Up
This coverup is made of 100% organic cotton with a wonderful drape and flexibility! It comes together quickly with repeat rows of dc and chains. Just in time for summer, it has the perfect balance of coverup + tease!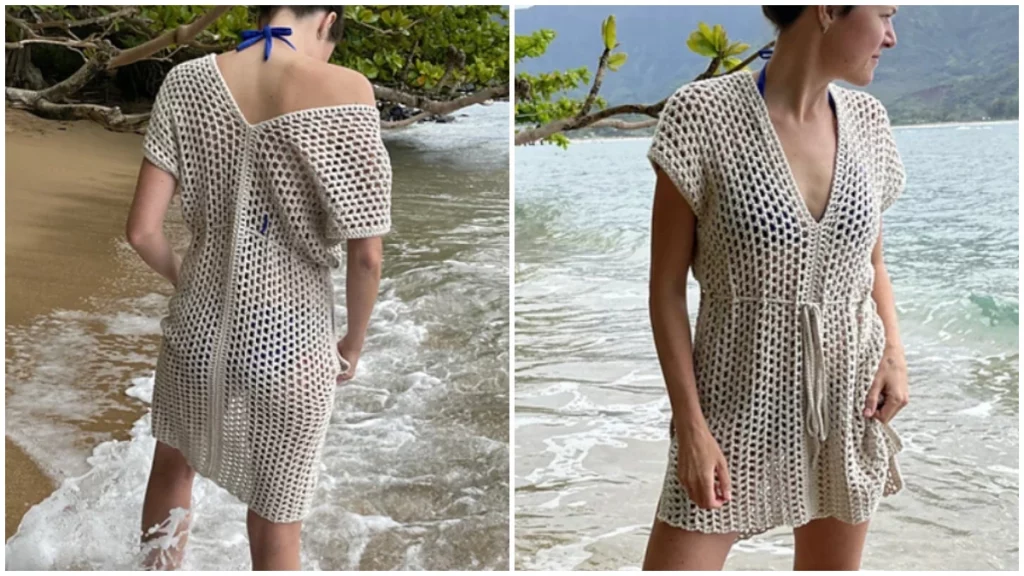 From the edge of the coverup, moving toward the center, seam the sides together by passing the tapestry needle through the back two loops only of each side for 20″. This will be the front of the coverup. Secure and weave in end.
Repeat on the opposite end, for 27″. The hole you've just created in the middle is the neckline where your head will go through. Before tying off, try on the coverup and make sure you are happy with the opening and the V it creates front and back. If you want the V deeper or more closed, do so now. Secure and weave in end.
You are done with the center seam. The hole in the middle is where your head will go.
This pattern is written in size XS with sizes S, M, L, XL, 2XL, 3XL, 4XL & 5XL following in parenthesis like this: XS(S, M, L, XL)(2XL, 3XL, 4XL, 5XL). The size can be easily modified by taking your measurements and adjusting the number of stitches or rows. The model pictured is wearing size XS with height 5'4 and a bust of 33″.
Crochet Bikini Cover Up
This pattern is easy for beginner crocheters who are interested in creating a crochet garment, with simple construction and basic shaping. Pattern is customizable for various sizes with tips on sizing, a measurement chart, and has a flowy style that can be worn by anybody. Enjoy making this coverup for summer.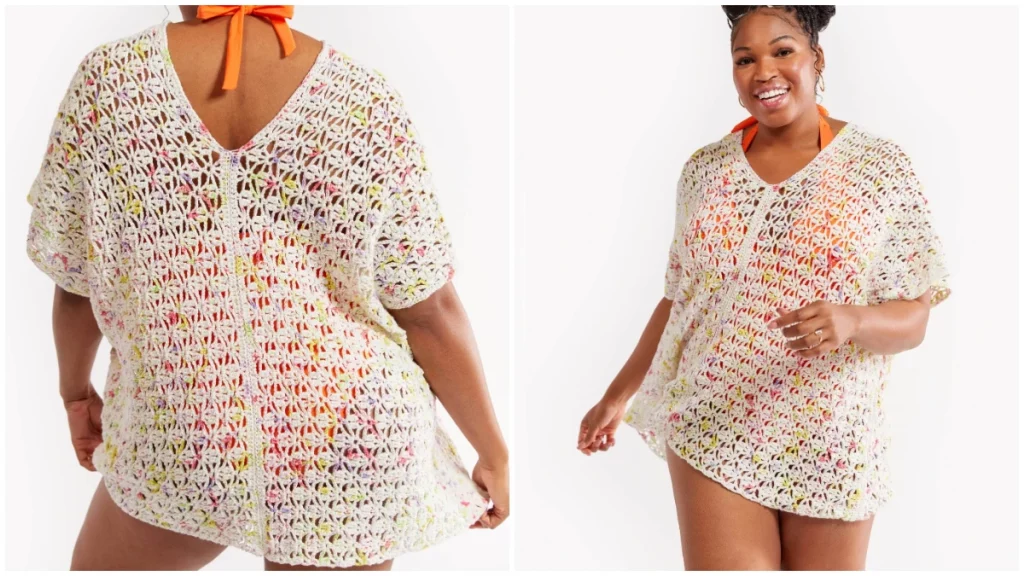 Hook: US Size 7 (4.5 mm) or size needed to obtain gauge
Notions: Tapestry needle
Gauge: 2 patt reps = 5" wide; 6 patt rows = 4" tall
This garment is worked in two pieces that are joined together. Seams are sewn for front and back center and along the sides, leaving upper portions unsewn for neck opening and armholes.
Download Pattern – PDF File
You may also like the following Free Crochet Patterns:
Follow Crochet-Kingdom.com on your favorite social media – Pinterest – Facebook – Instagram
Well I am here to take the frustration out of searching for your next pattern. I like to find and show you these independent designers and bring their fabulous projects to you. Please always visit and thank the individual designers for their generosity.
Happy Crocheting to you !