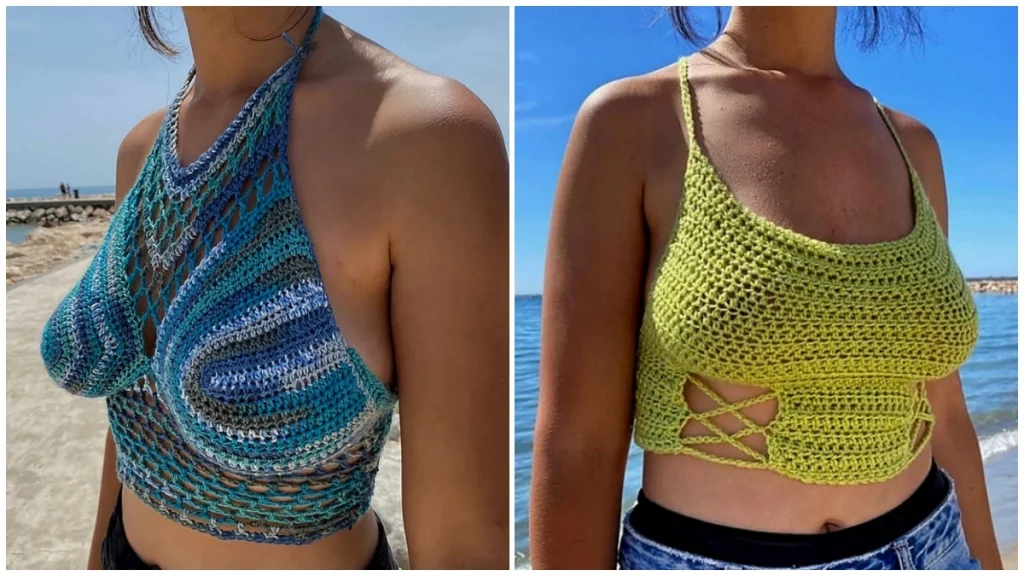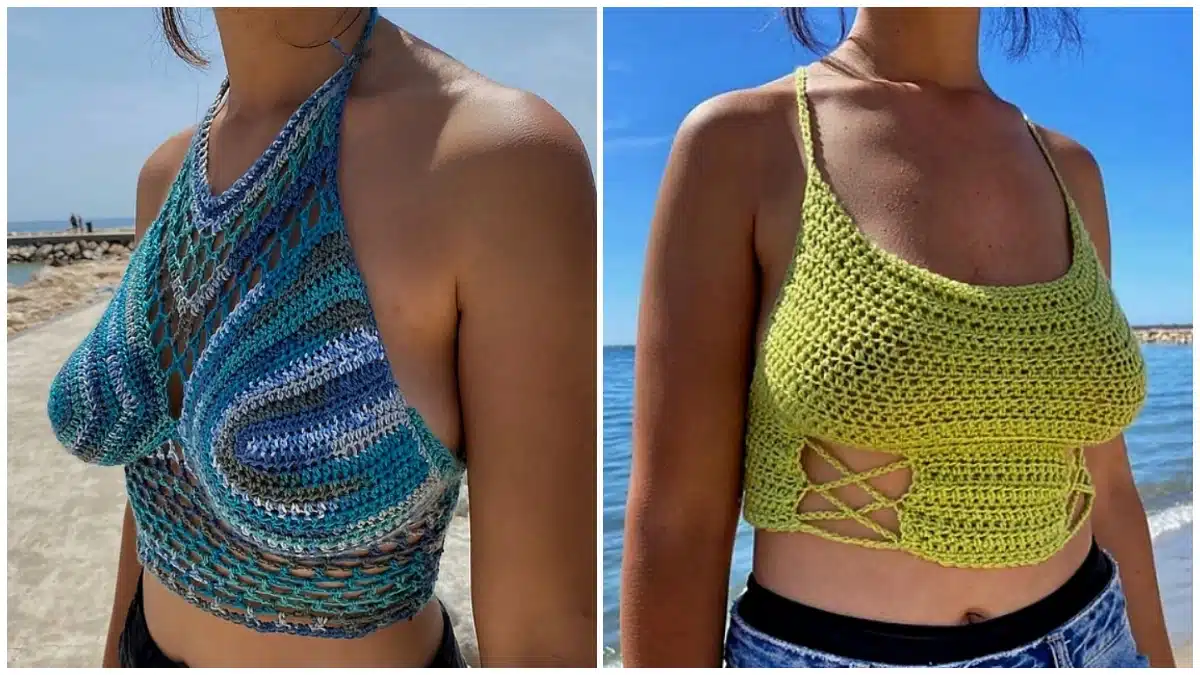 Crochet sleeveless tops can be a great project for many reasons. They are generally quick and easy to make, and because they are sleeveless, they use less yarn than a full sweater or cardigan would. They can also be a great way to show off your crochet skills and create a unique, one-of-a-kind piece of clothing.
Crochet sleeveless tops can be a great project for beginners! They are a relatively simple project that can teach you basic crochet skills such as working with different yarns and hook sizes, basic stitches like single crochet, double crochet, and basic shaping techniques like increasing and decreasing.
You may also like these Crochet Stitch Patterns:
How to Crochet Summer Tops ?
If you live in a warm climate or are experiencing summer weather, a crocheted sleeveless top would be a great project to work on. The lightweight and breathable nature of crochet makes it perfect for warmer weather.
Additionally, you can also use lighter weight yarns like cotton, linen and bamboo which will help to make the top even more comfortable to wear in warm weather.
But, it's not just the yarn but also the design of the top, a sleeveless top with lacy or open stitches will keep you cooler than one with solid, dense stitches.
It's always good idea to also consider how you would like to use the top, as well as what colors, patterns and styles you're drawn to, and most importantly, what is comfortable for you.
Crochet Seaview bralette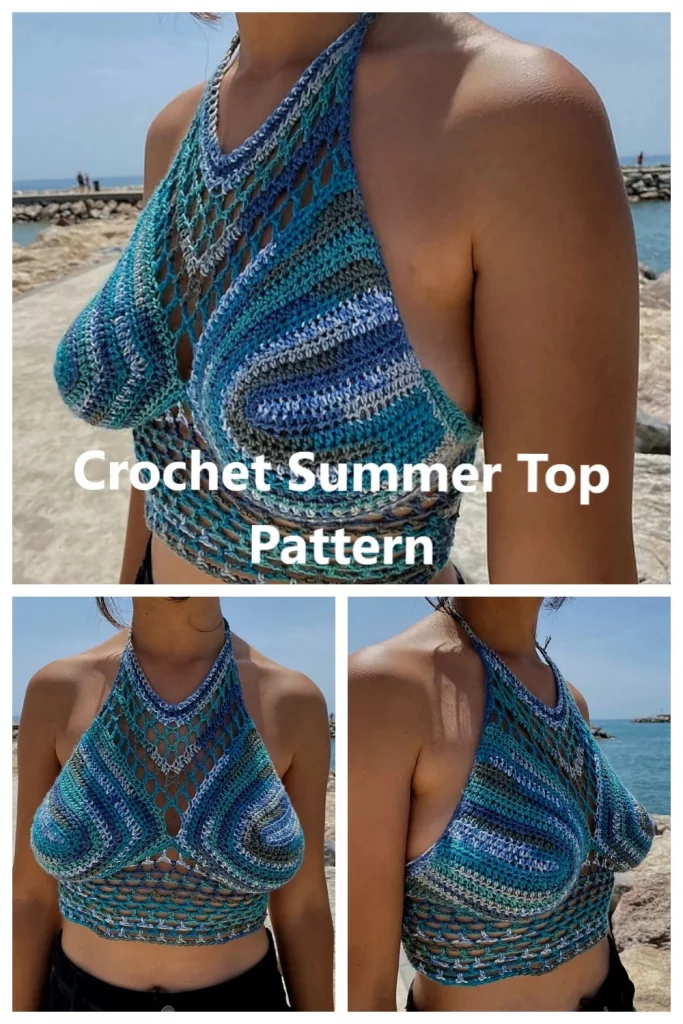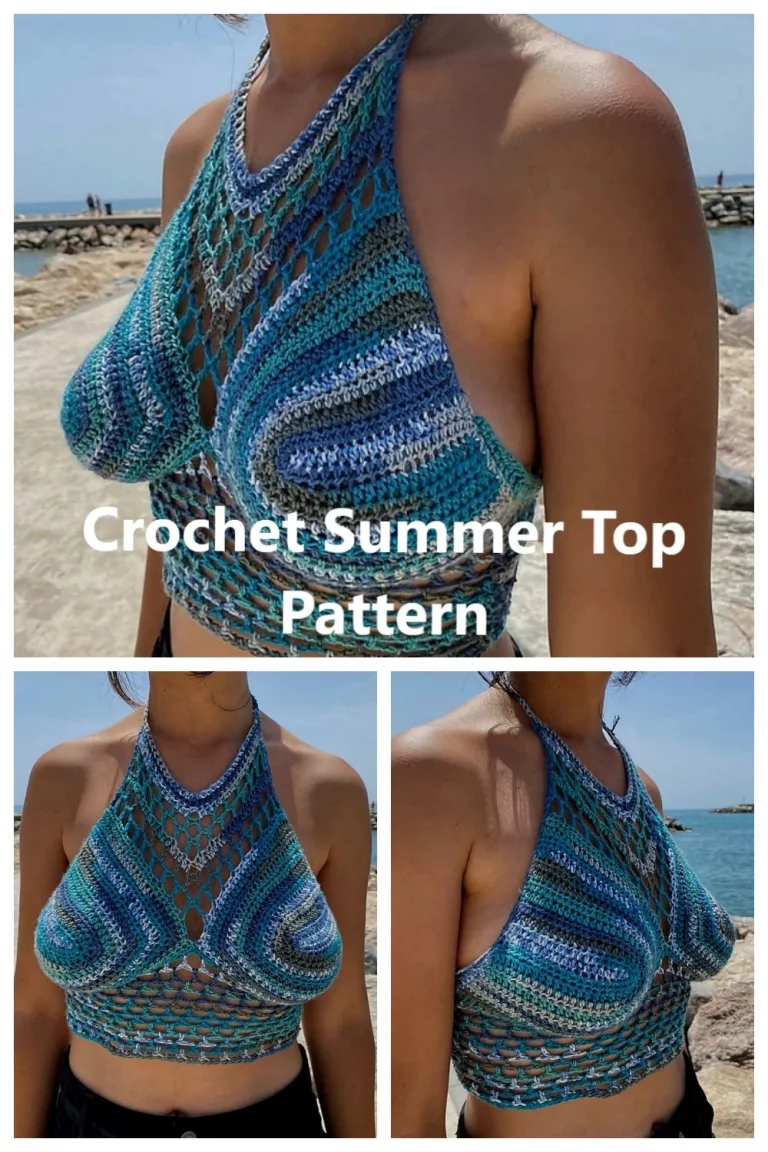 The Seaview bralette is sleeveless and backless, which makes it perfect for the summer, and it is also a good design for hot days as the fabric formed is really not thick or warm.
You can easily adapt the pattern to your body and size, and you can use any yarn you want (I recommend light and thin yarn).
This piece is fast and the different stitches used make it a fun project to do.
Easy Crochet Summer Top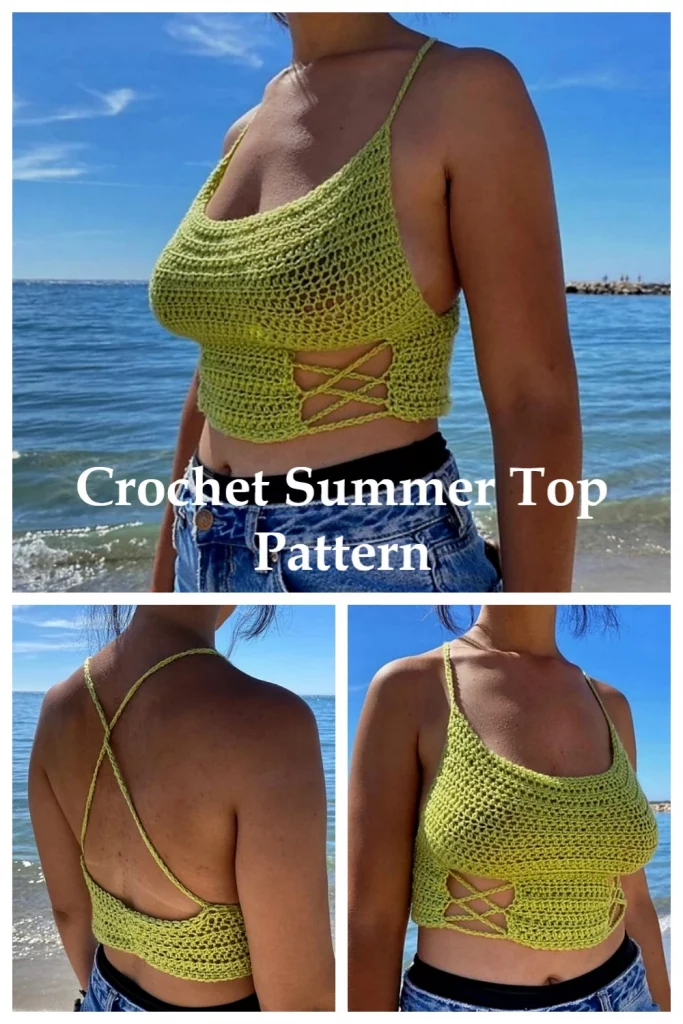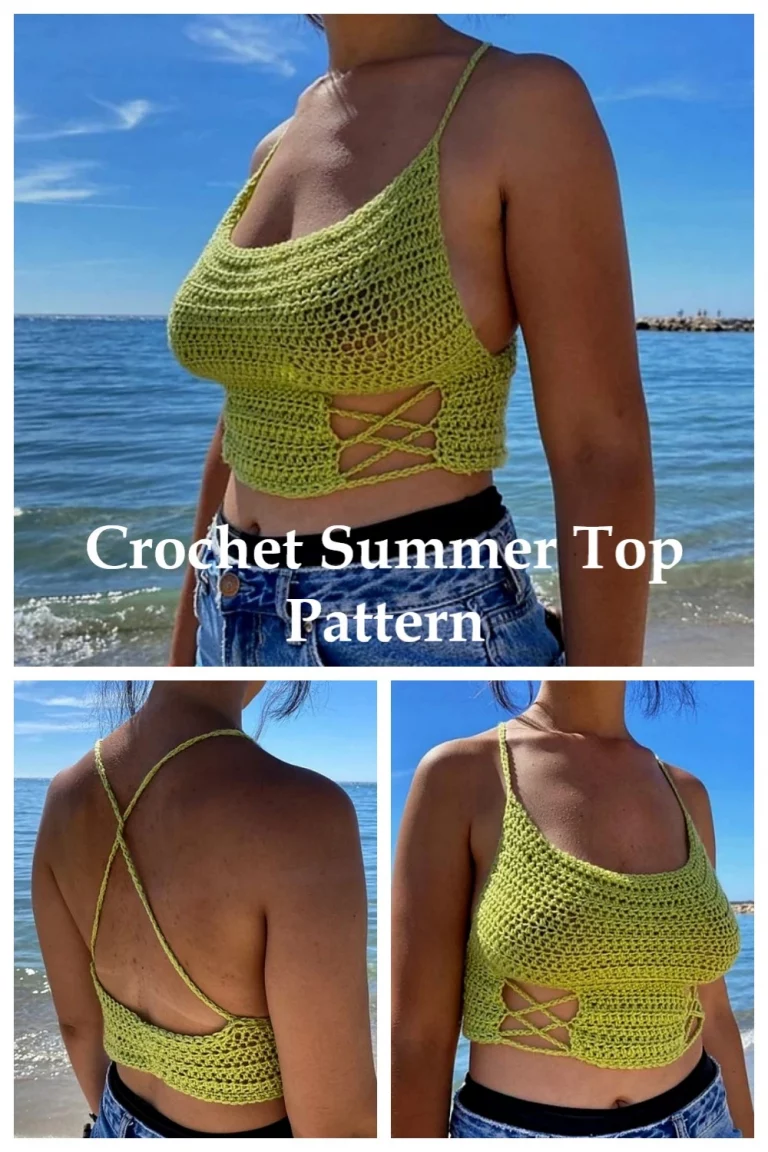 The Juliana top is a very nice summer top that you can easily crochet in no time ! You can adapt the pattern to your size, and you can use any yarn you want. You will only need less than a skein of yarn and a hook to elaborate it and you will look so fantastic wearing it !
Crochet Cold Shoulder Bralette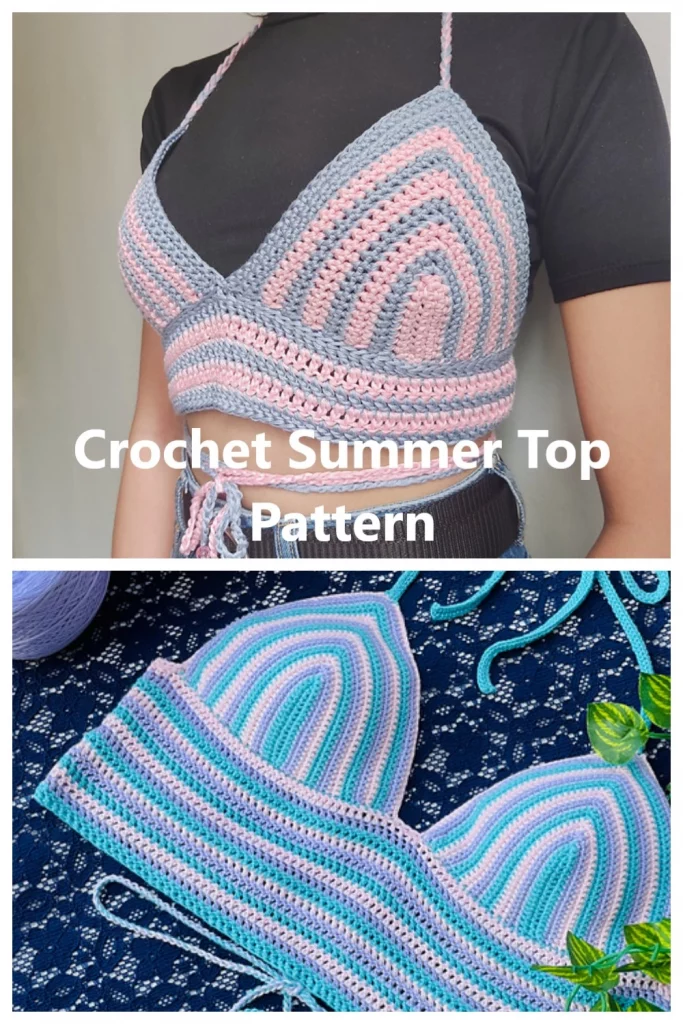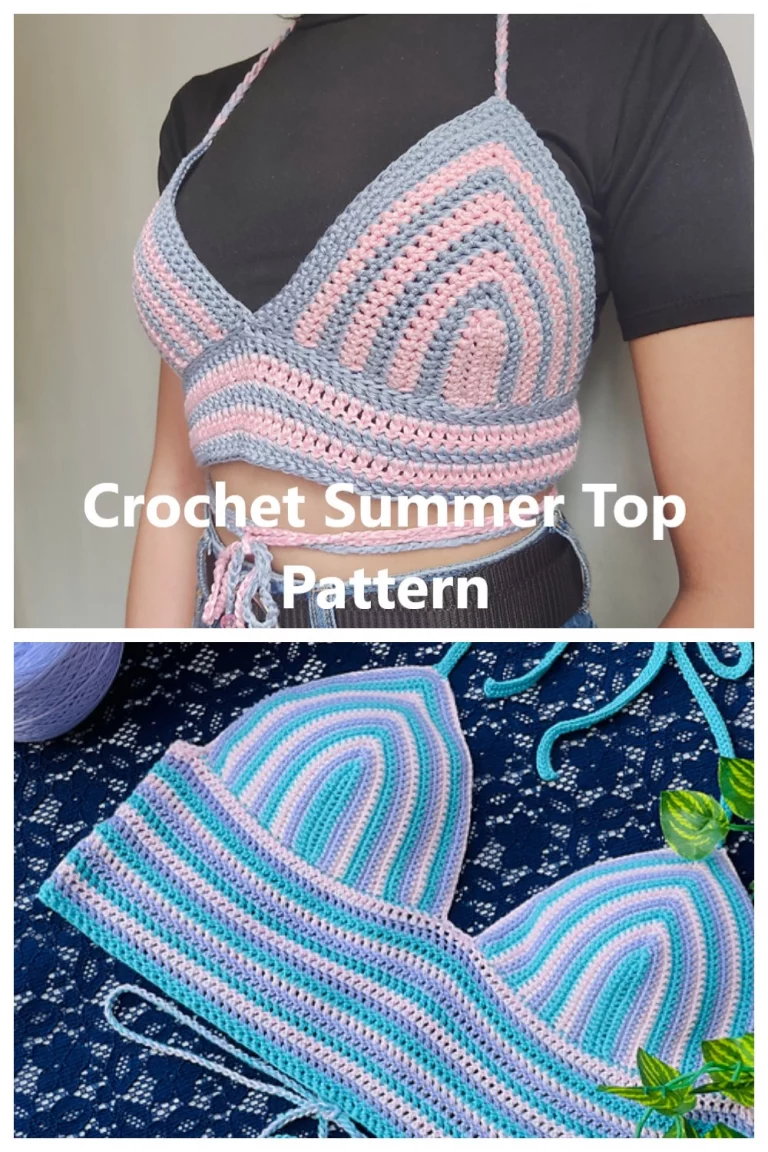 A crochet cold shoulder bralette is a type of crochet top that is designed to reveal the shoulders and typically worn as a type of lingerie or undergarment. They are similar to regular bralettes, but have cut-out shoulder straps that create a cold shoulder look.
Crochet cold shoulder bralettes can be made in a variety of different styles, depending on the pattern and yarn used. Some designs use lacy or open stitches to create a delicate, feminine look, while others use more solid or dense stitches to create a more substantial and supportive top.
While you're in the crafting mood, check out our favorite Crochet Stitch Patterns too!
Happy Crocheting to you !