Today I'm excited to share with you my tips and tricks for crocheting a beautiful cardigan for ladies. Crochet Cardigans For Ladies are perfect for layering and can be worn year-round, making them a versatile addition to any wardrobe.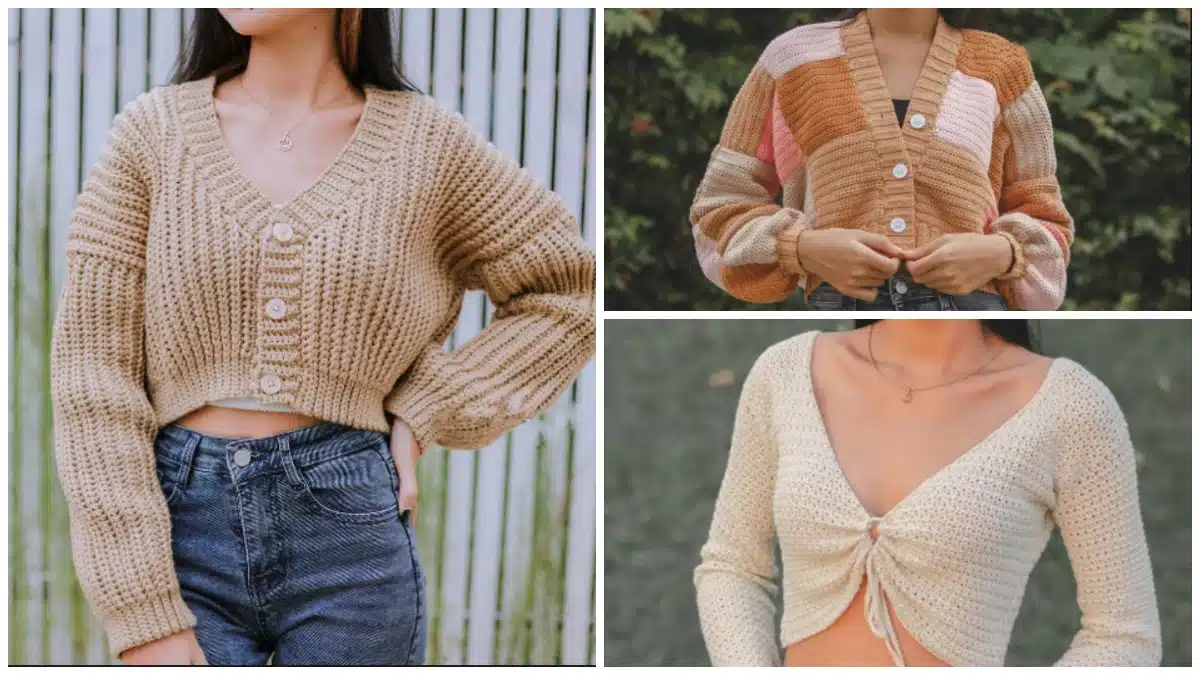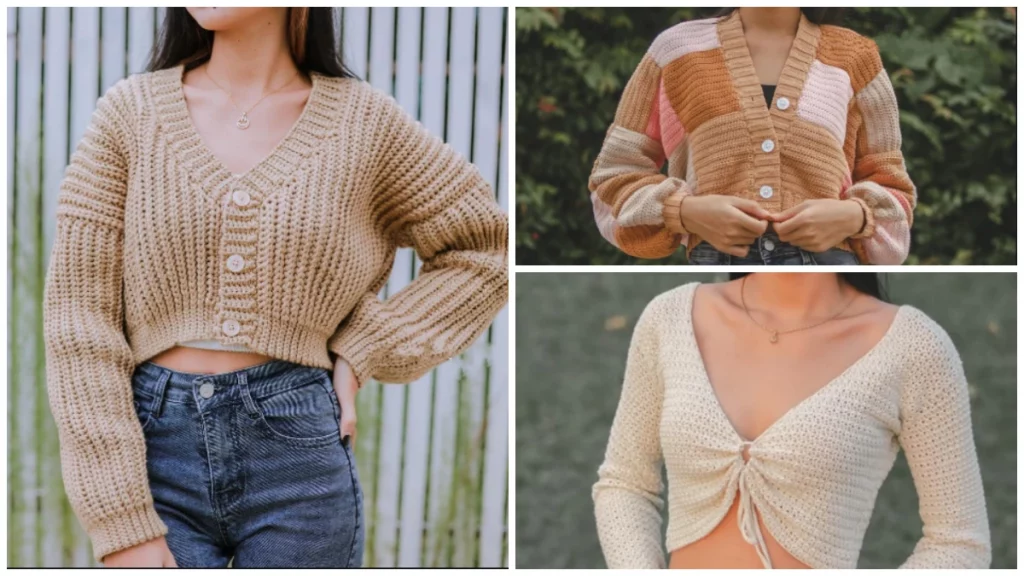 When it comes to yarn, you'll want to choose something soft and comfortable, such as a blend of wool and acrylic. For the hook, you'll want to choose a size that corresponds with the weight of your yarn. Be sure to check the yarn label for recommended hook sizes.
How to Crochet Cardigans For Ladies ?
Before you start crocheting, you'll need to determine your size. This will help you figure out how many stitches to make and how many rows to work. Measure your bust, waist, and hips, and compare your measurements to a sizing chart to find the size that's right for you.
The back panel is a great place to start because it's usually the simplest part of the Crochet Cardigans For Ladies. Begin by chaining the number of stitches needed for your size and work in the stitch pattern of your choice until the panel reaches your desired length.
The front panels are worked in a similar way to the back panel, but with a few additional steps. You'll need to create armholes by skipping a certain number of stitches, and you'll also need to shape the neckline by working decreases. Be sure to create two identical front panels.
Once you've completed the back panel and both front panels, it's time to join them together. Lay the panels flat and use a yarn needle to sew the shoulder seams together.
Add sleeves: The sleeves are worked separately and then attached to the body of the cardigan. You can either work them in the round or flat, depending on your preference. Be sure to create two identical sleeves.
Finish with a border: To give your cardigan a polished look, add a border around the edges of the front panels, neckline, and bottom hem. You can choose a simple single crochet border or get creative with a more intricate stitch pattern.
Follow Tutorial Below:
Crochet Ribbed Chunky Cardigan
If you're looking for a cozy and stylish addition to your wardrobe, a ribbed chunky cardigan is a perfect project for you. To get started, choose your yarn and hook size based on the desired thickness of your cardigan. A bulky or super bulky weight yarn will give you that chunky look, while a hook size that matches the yarn weight will help you achieve the right gauge.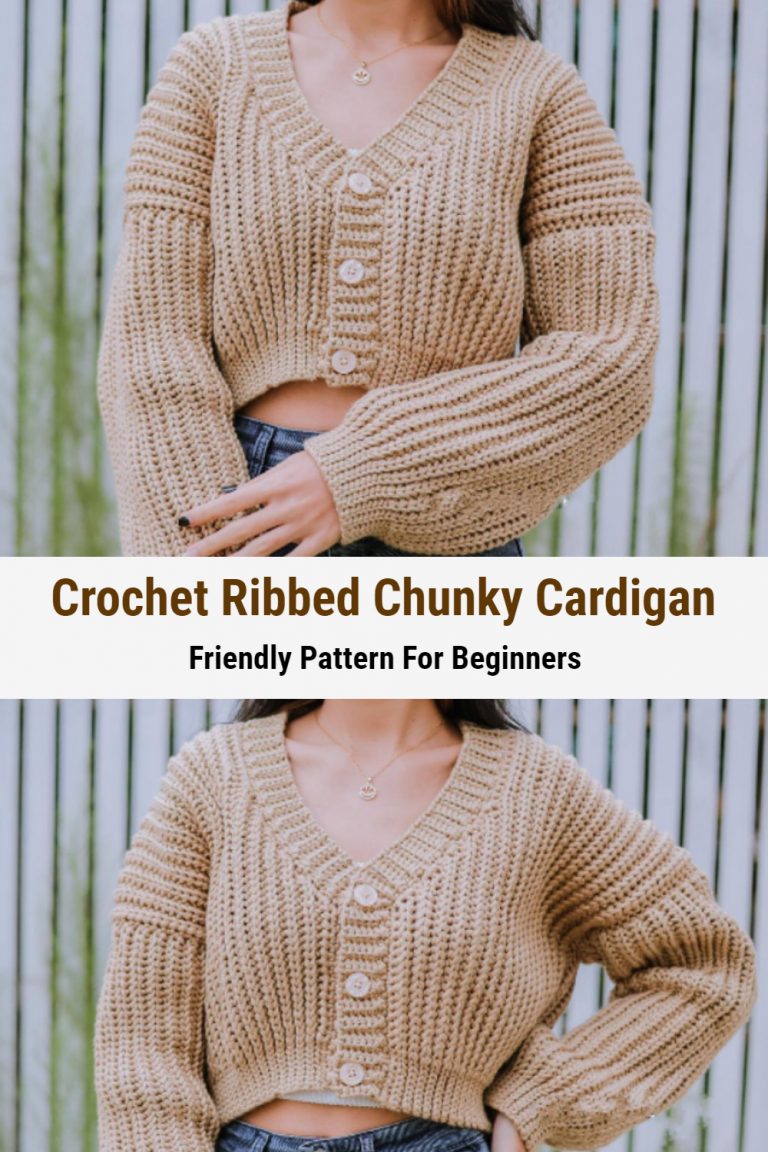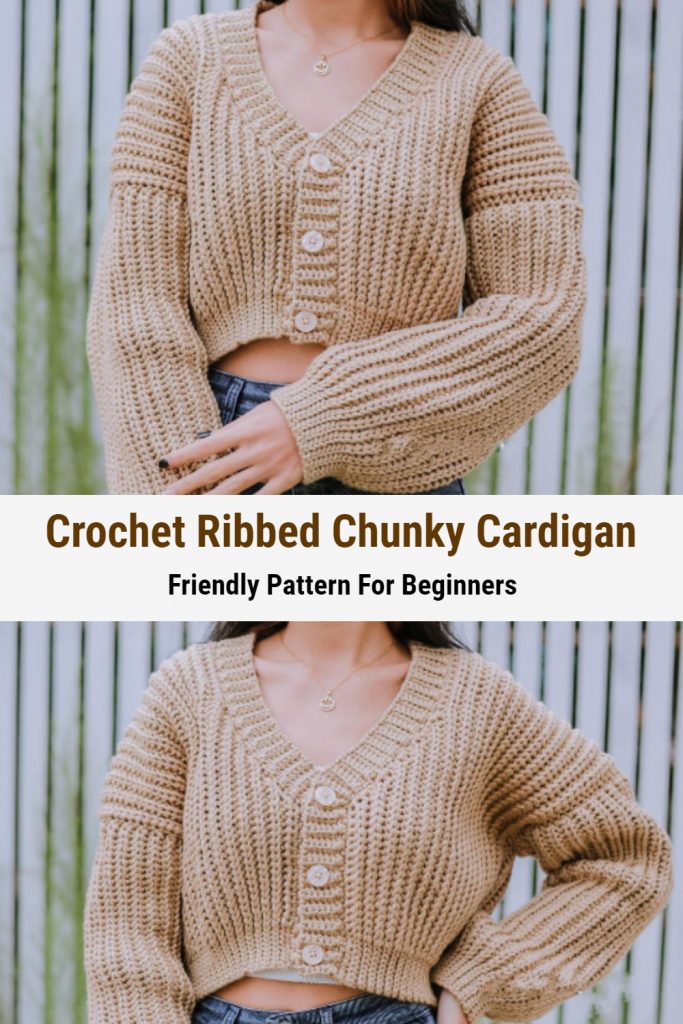 The body of the cardigan is worked in rows, starting from the bottom and working your way up. You'll begin with a foundation chain that's the desired length of your cardigan, and then work the first row in the back loop only to create the ribbed effect. This stitch pattern will give your cardigan a beautiful texture and will keep you warm and comfortable during the chilly months.
Crochet Patchwork Cardigan
This project involves crocheting small squares in different colors and stitching them together to create a colorful and fun cardigan.
To begin, choose the colors and yarn you want to use for your cardigan. It's essential to pick a variety of colors that complement each other and create a cohesive look. You'll also need to choose a hook size that matches the yarn weight and your tension.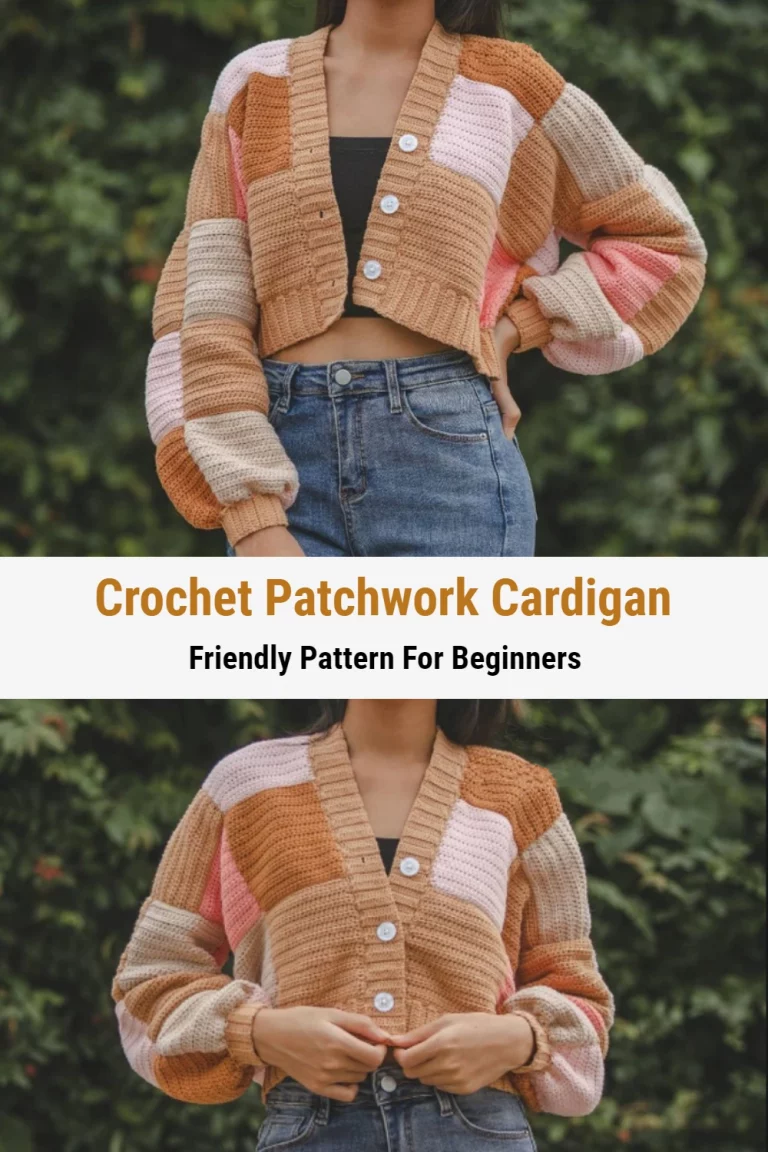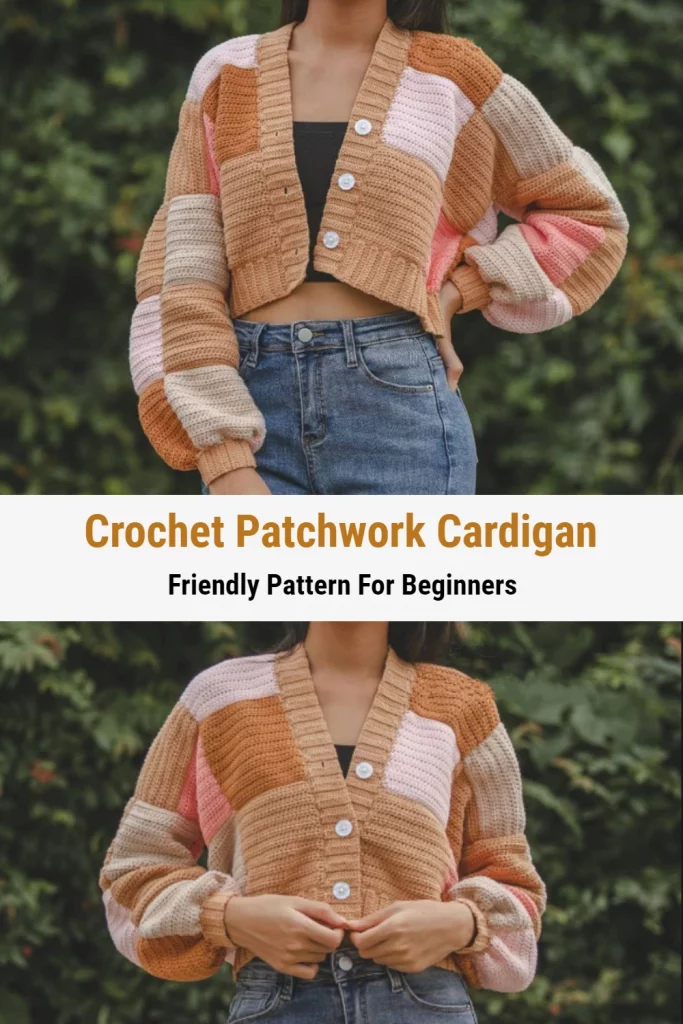 Once you've made all of the squares, it's time to stitch them together to create the cardigan. You can choose a variety of methods to join the squares, such as slip stitch, single crochet, or whip stitch. Be sure to arrange the squares in a way that creates a pleasing pattern.
Crochet Crop Lace Cardigan
I'm excited to share with you a step-by-step guide on how to crochet a beautiful crop lace cardigan that is perfect for spring and summer. You will need to gather some supplies, including a size G crochet hook, worsted weight cotton yarn, and stitch markers. Once you have all of your supplies, you can begin crocheting the body of the cardigan, starting from the bottom up.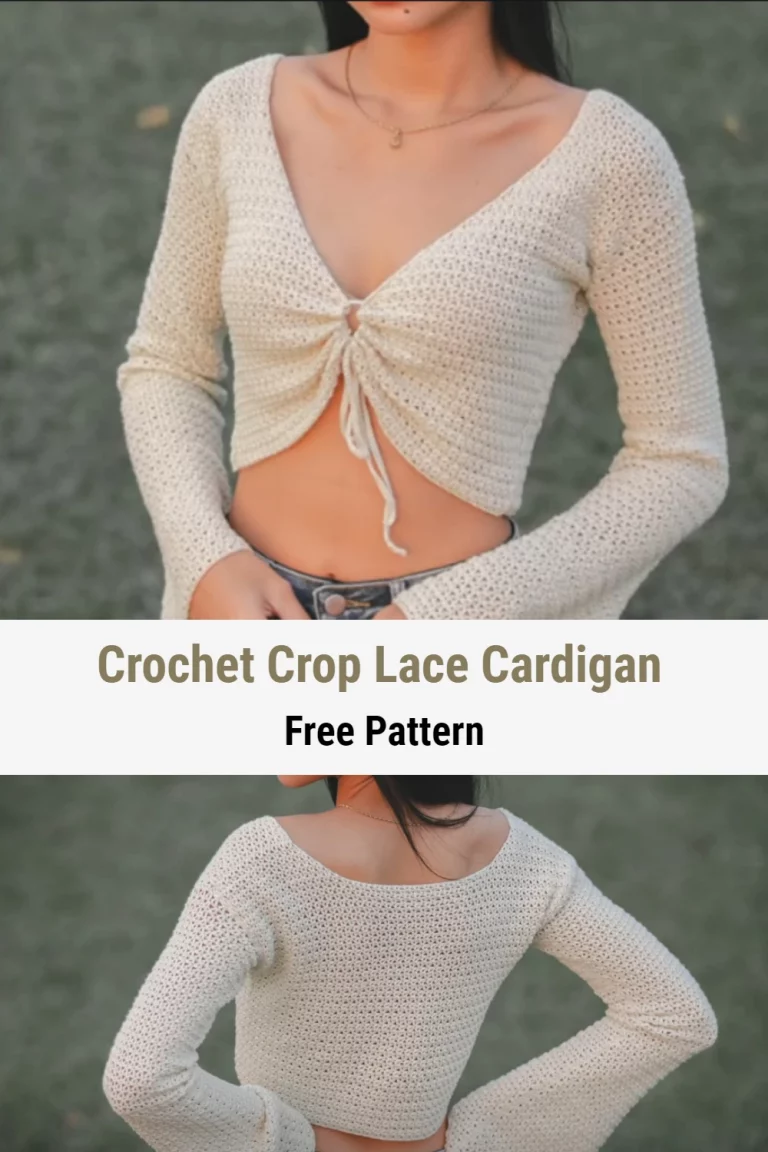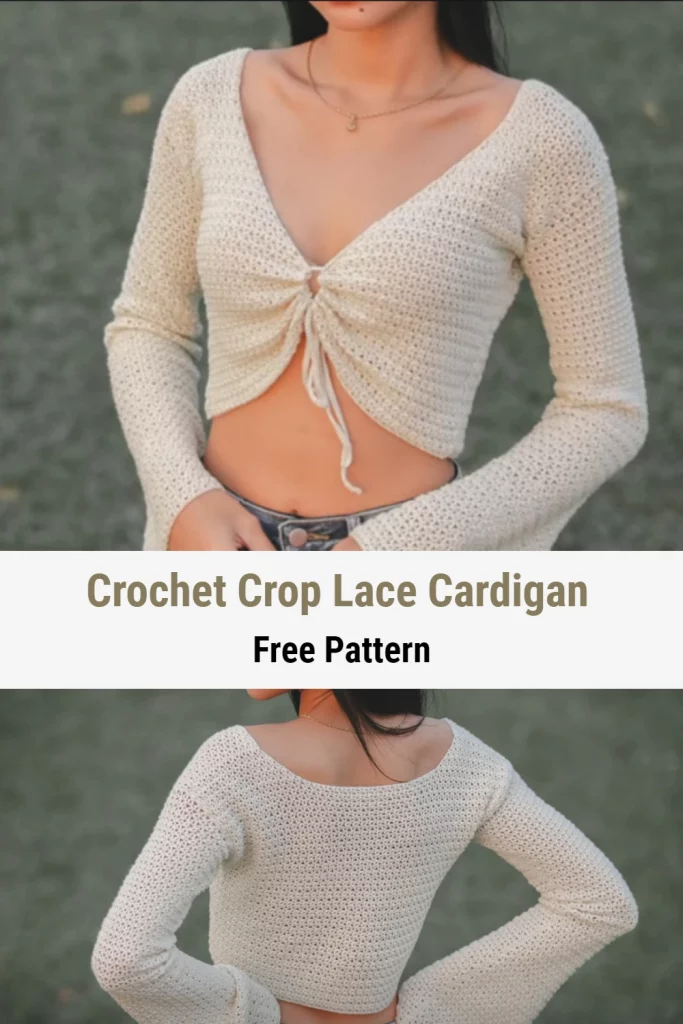 The pattern uses a combination of basic crochet stitches, such as chain, single crochet, and double crochet, to create a beautiful lace pattern. As you work your way up, you'll need to increase stitches to create the flared shape of the cardigan.
You may also like these Crochet Patterns:
Follow Crochet-Kingdom.com on your favorite social media – Pinterest – Facebook – Instagram
Well I am here to take the frustration out of searching for your next pattern. I like to find and show you these independent designers and bring their fabulous projects to you. Please always visit and thank the individual designers for their generosity.
Happy Crocheting to you !