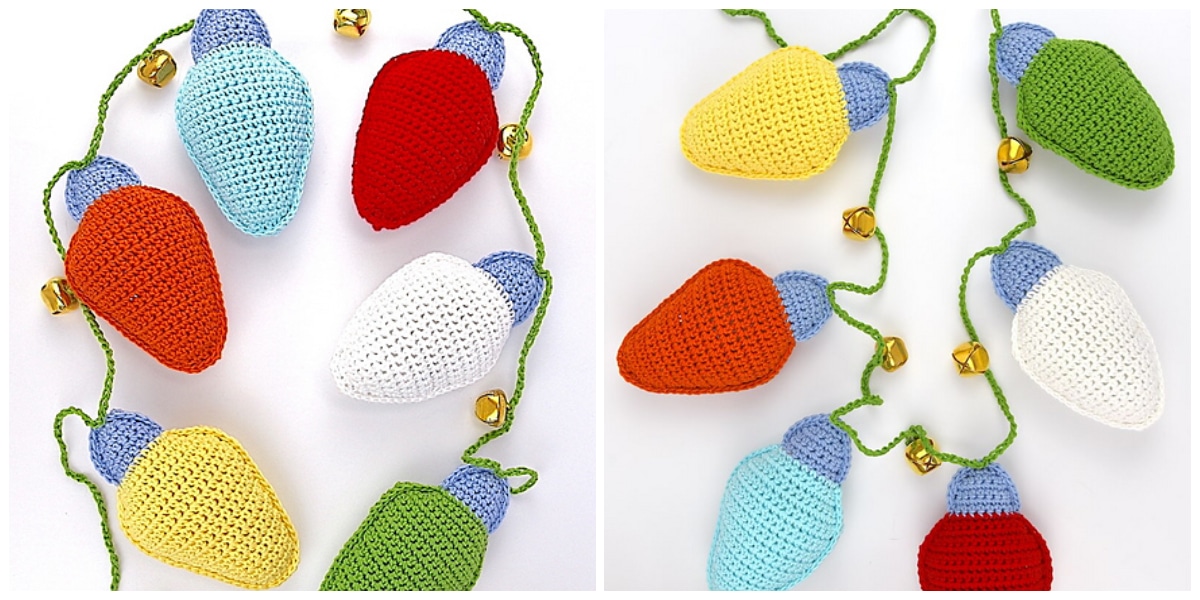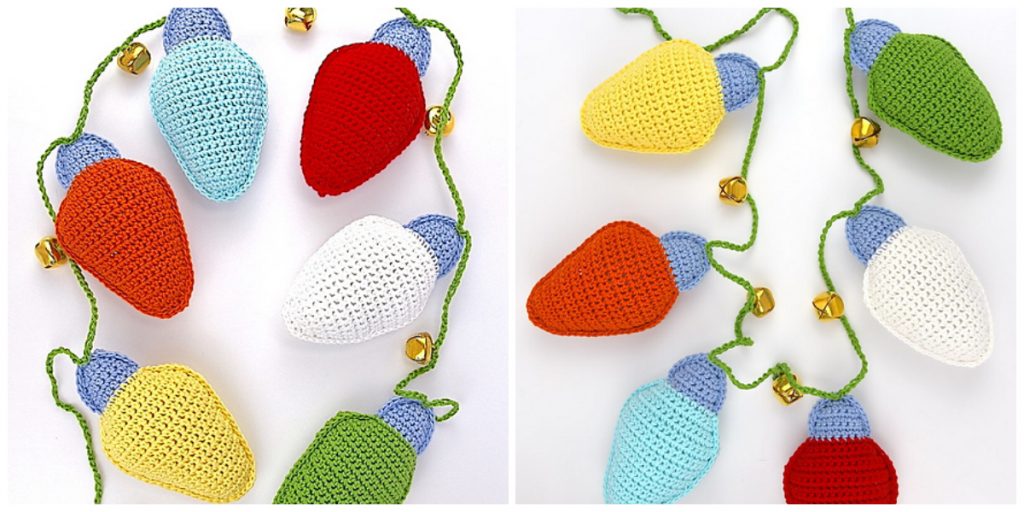 Today I will show you how to crochet these Beautiful 2 Easy Crochet Christmas Garland with Lights, easy and perfect for beginners. These beauties are one of the all-time easiest ways to add some cheer to your home during the month of December. Both classic and new, holiday Garland with Lights are a greatly to decorate for the season.
Do you ever miss the old Christmas Garland with Lights adorning all the houses in the neighborhood? They lasted forever, and when one went out, you could easily replace it. Yea, they just don't make them like that anymore. Take a step back in time with this "vintage" Christmas light bulb inspired garland. Spiffed up with a few golden stars, this garland can be used to decorate any room in the house!
Christmas garlands are not only mere decoration pieces for the holidays, but they are historically one of the biggest representations of faith. For Christians, the traditional round shaped garlands represented the "infinite" love of Jesus.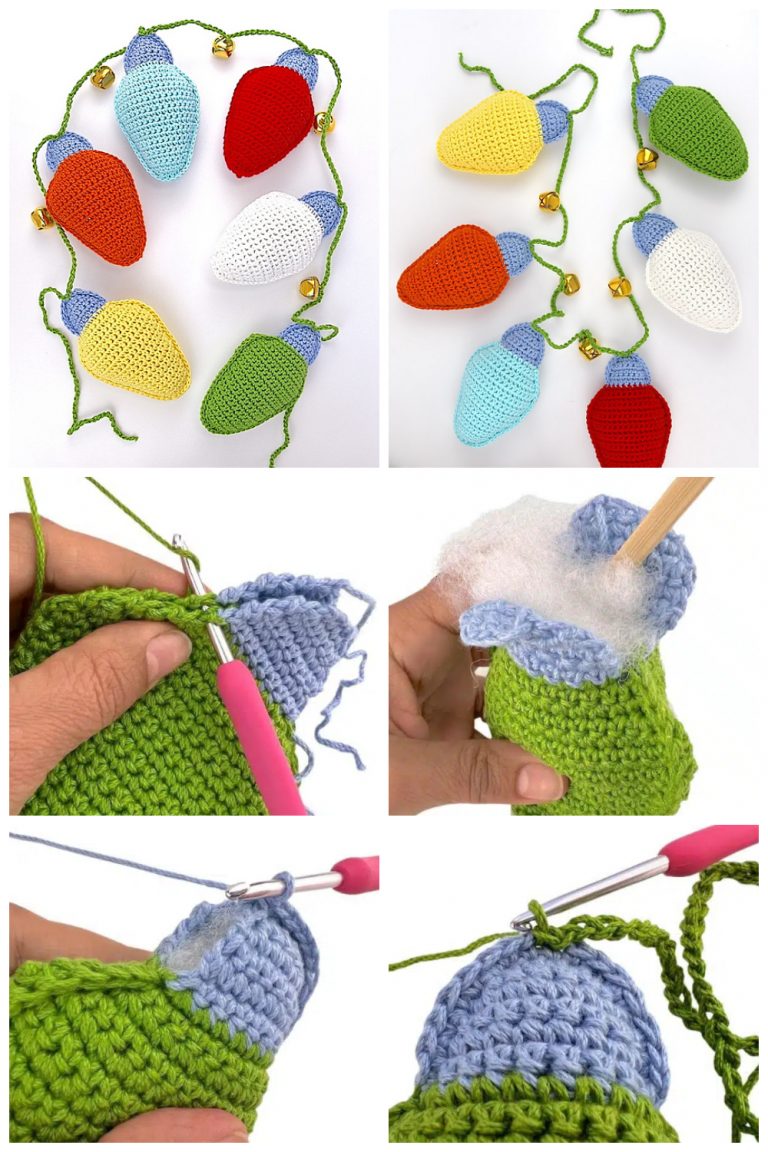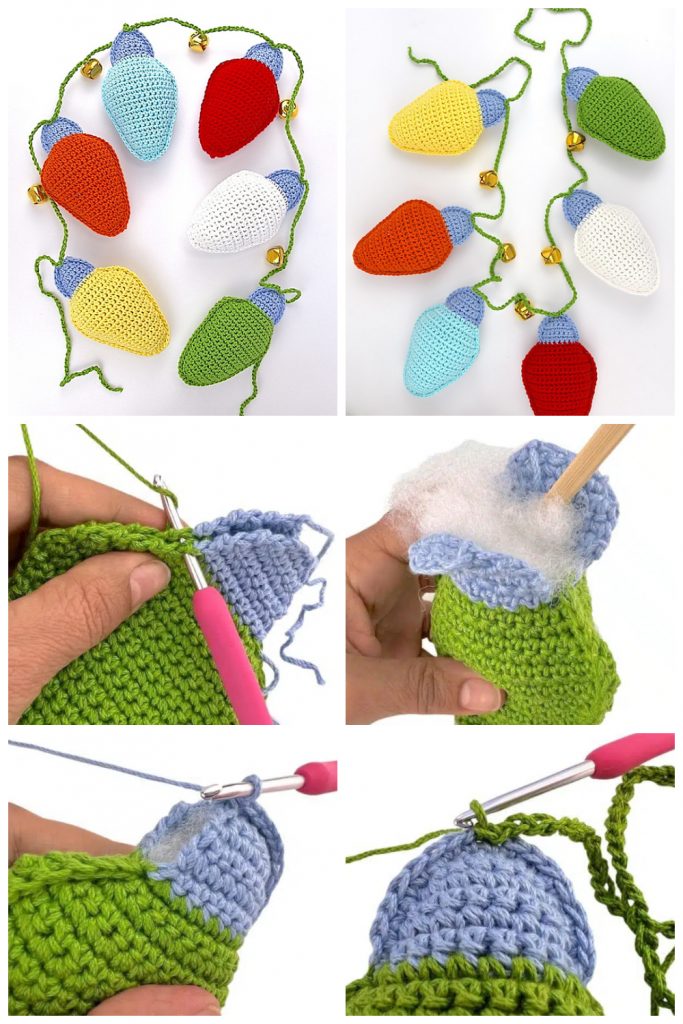 How to Crochet Christmas Garland with Lights
You will probably find everything you need to make this garland right at your craft drawers and stash. By the way, you can use different kind of yarns and play with colors and other Christmas ornaments to make a festive garland.
First, you will only need a small amount of yarn, then find a crochet hook suitable for your yarn, then and some stuffing fiber. That's it!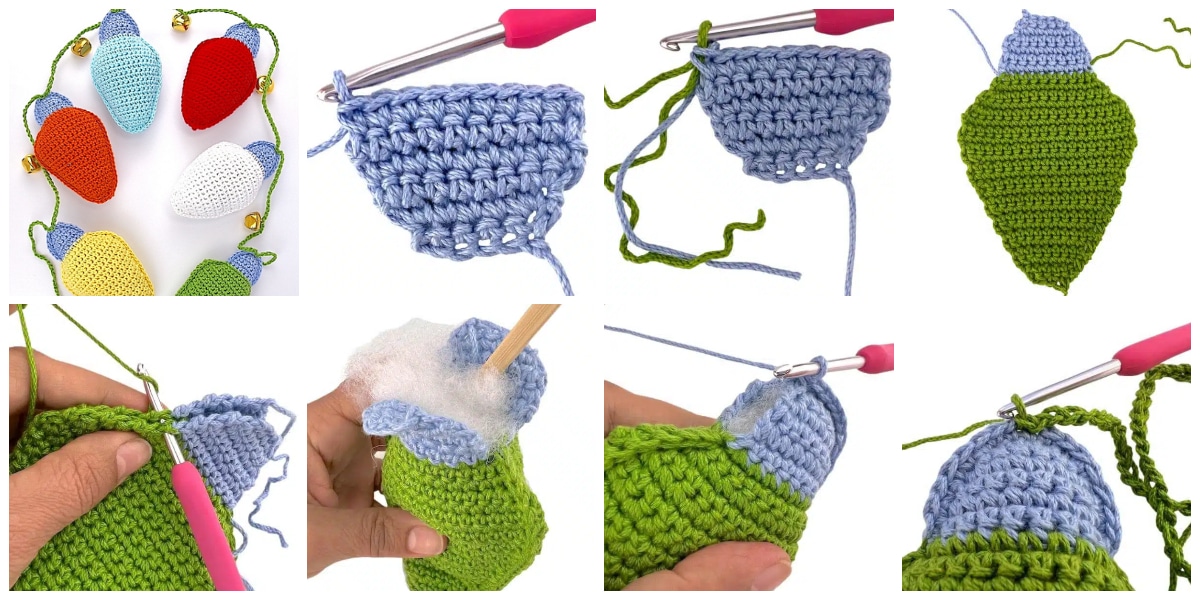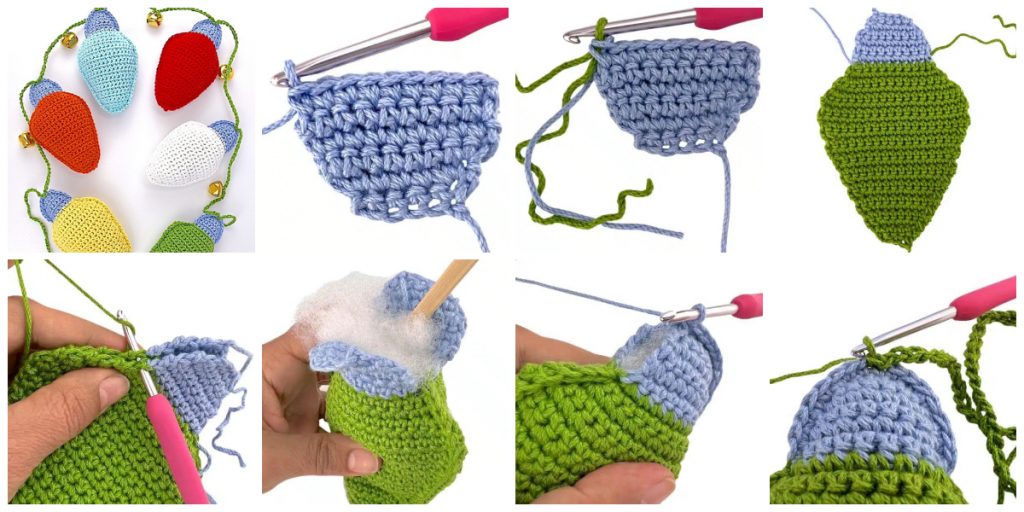 The metal jingle bells are optional and the pattern is very forgiving for customization.
Crochet Christmas Tree Garland in 1 hour
We are going to learn How to Crochet Christmas Tree Garland in 1 hour. Christmas tree garland pattern is actually much more then it says. It`s so versatile and gives a lot of space for creativity. The garland can be used as a decoration on walls, shelves etc. The tree motif can be used separately as a tree ornament or in gift wrapping. Let your imagination guide you!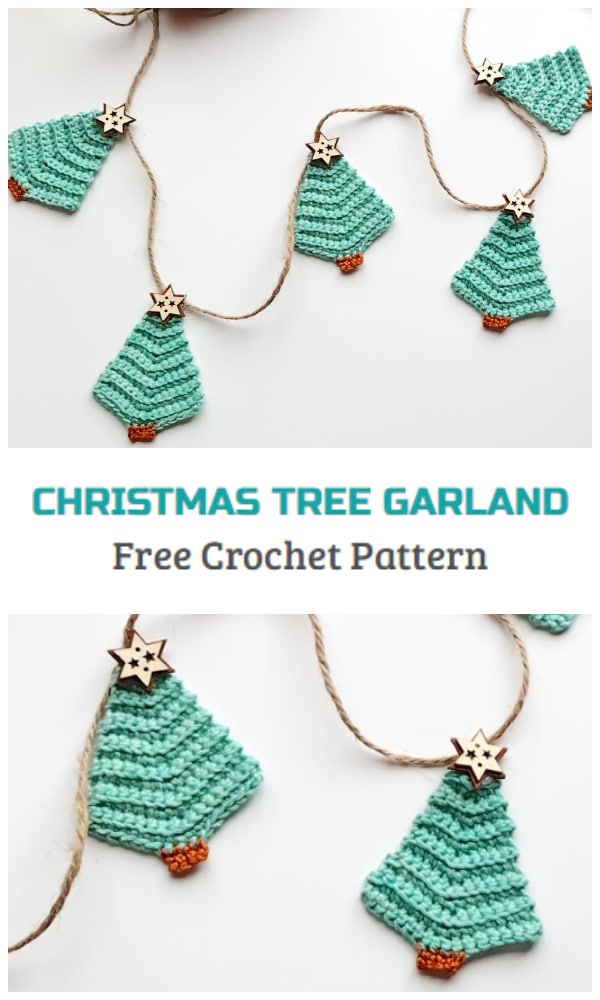 I hope you are inspired to give these patterns a try in your next project. Check out my entire library of Free Crochet Christmas Patterns!
If like me you're always looking for patterns, Well I am here to take the frustration out of searching for your next pattern. The crochet community has grown last few years and many designers are setting up their own websites and hosting their own patterns. I like to find and show you these independent designers and bring their fabulous projects to you. Please always visit and thank the individual designers for their generosity.
Happy Crocheting to you !