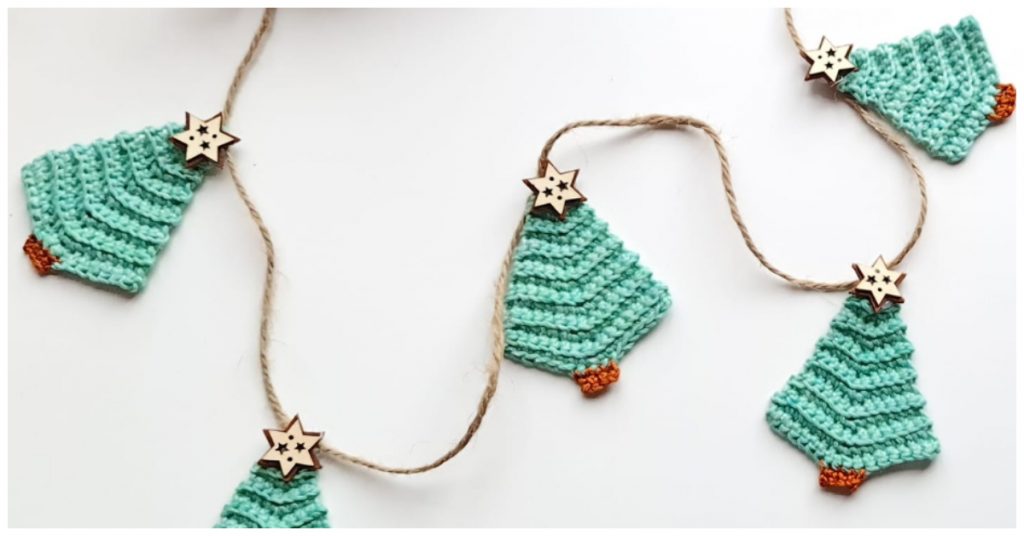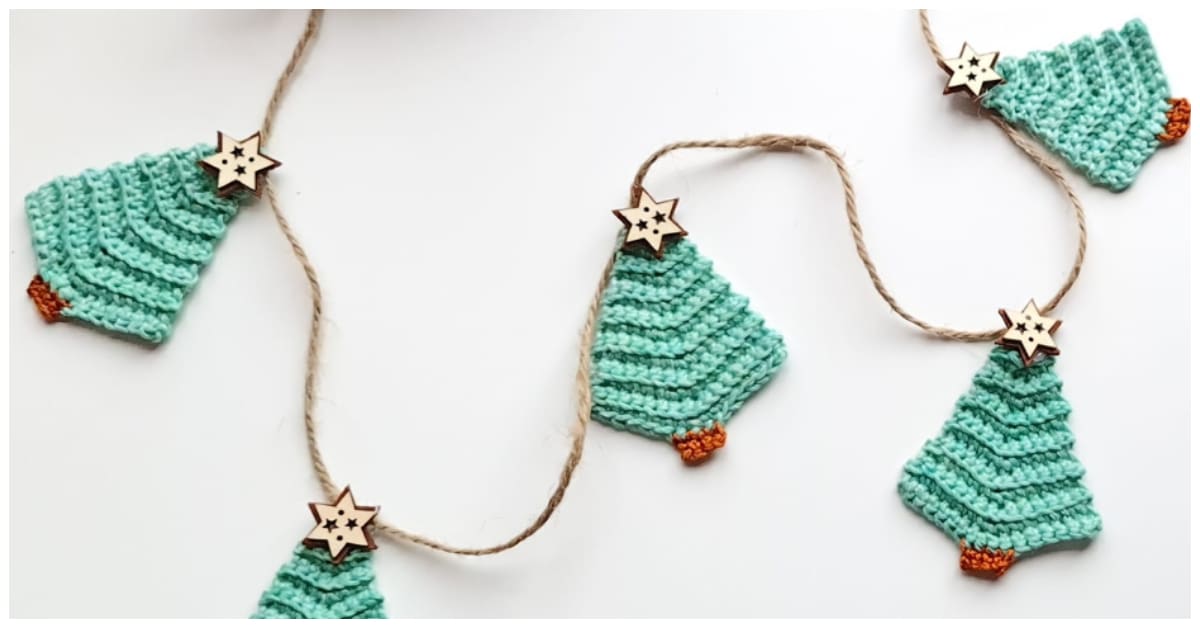 We are going to learn How to Crochet Christmas Tree Garland in 1 hour. Christmas tree garland pattern is actually much more then it says. It`s so versatile and gives a lot of space for creativity. You can use this Christmas tree for gift packing tags, greeting cards, christmas tree ornament, on your sweaters and etc. You can use any yarn and my personal prefernce slightly smaller size hook than recommended by label. The pattern works really fast and doesn't require stitch counting.
The garland can be used as a decoration on walls, shelves etc. The tree motif can be used separately as a tree ornament or in gift wrapping. Let your imagination guide you!
If for you decorate the tree with trees seems too weird you can make a hanging decoration by adding just a twig and a piece of cord. Without the hook it become a Christmas gift tag or a placeholder, and there are endless ways to customize them. I chose the sequins, but why not try out with beads, buttons or small embroidery?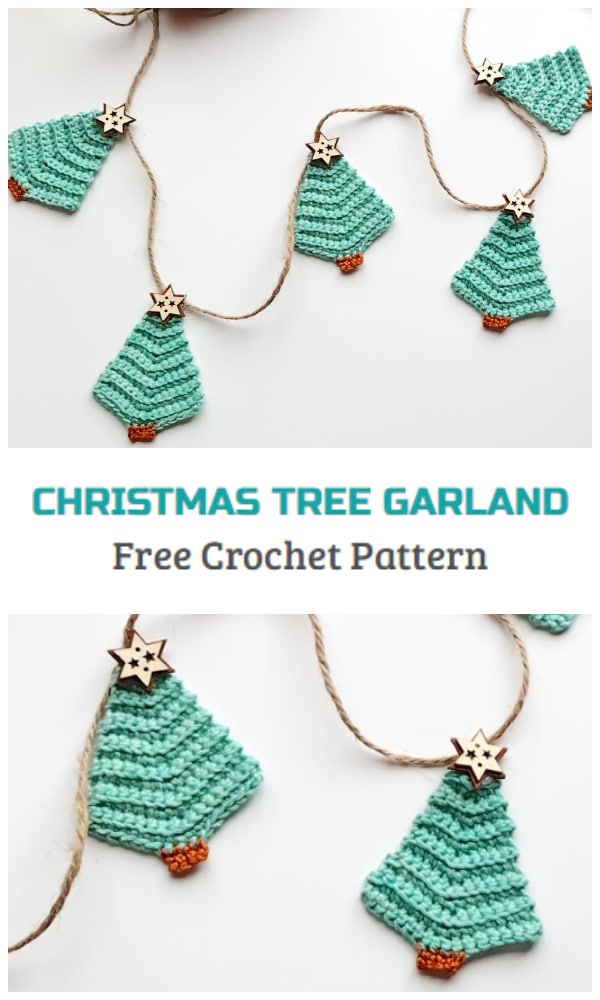 Before you begin, review this page entirely so you understand the full scope of the project.
You may also like the following free pattern tutorials :
1. Christmas Stocking Ornaments
2. Crochet Heart Ornament for Christmas
3. Crochet Christmas Hanging Ornaments
4. Crochet Christmas Wreath
5. Mini Crochet Christmas Wreath
6. Santa Hat Tutorial
I would love to see a picture when you're done, so please feel free to come by our Pinterest Group and show off your project! Bookmark this page to visit us again.
Thanks for visiting! Follow Crochet-Kingdom on your favorite social media sites: Pinterest, Facebook.
If like me you're always looking for patterns, Well I am here to take the frustration out of searching for your next pattern. The crochet community has grown last few years and many designers are setting up their own websites and hosting their own patterns. I like to find and show you these independent designers and bring their fabulous projects to you. Please always visit and thank the individual designers for their generosity.