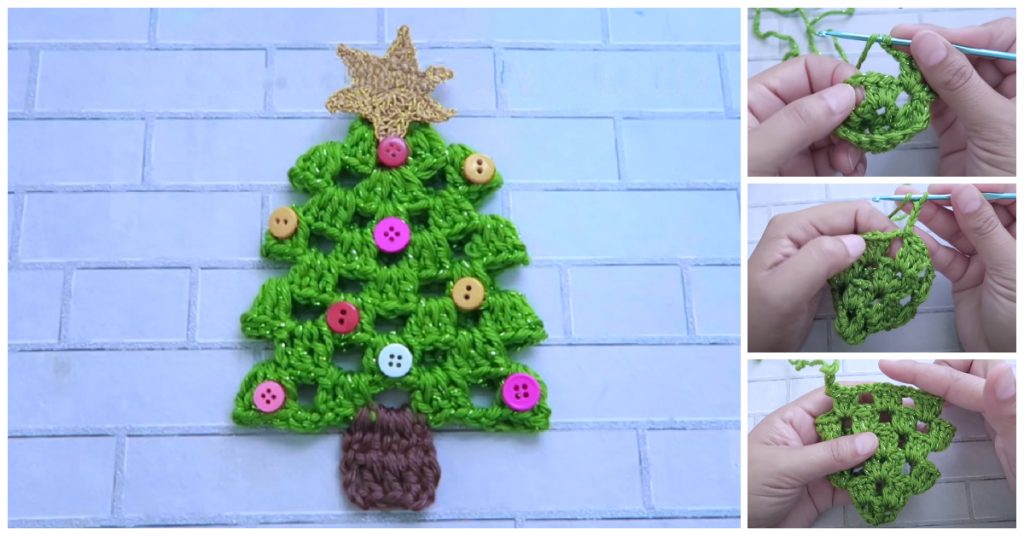 We are going to learn How to Crochet Christmas Tree Ornament. This is a quick pattern to whip up in everyone's favorite corner-to-corner technique and it uses minimal amounts of yarn. However, if you're looking for a less time-consuming craft ahead of the holidays, we suggest sitting down and making one of these crochet Christmas ornaments instead. These would make great gifts, a bunting, or hanging on your tree too. I hope you will give this a try. Whether you are creating something as a gift or you want to add some down home country charm to your home this Christmas, crocheting is the perfect solution.
If you've already started creating homemade ornaments for your Christmas tree or are simply looking for a new hobby, these ornaments are a fun project to consider. I love making homemade things, particularly around the holidays. There's just something about relaxing on cold evenings with my crochet hooks in hand and creating beautiful gifts for family and friends.
You can also use this pattern to make individual mini Christmas trees as hanging ornaments, or to add a finishing touch to gift wrapping. I hope you enjoy these crochet Christmas ornament patterns and I hope they keep you busy right through the holidays making beautiful things to add to your Christmas decor.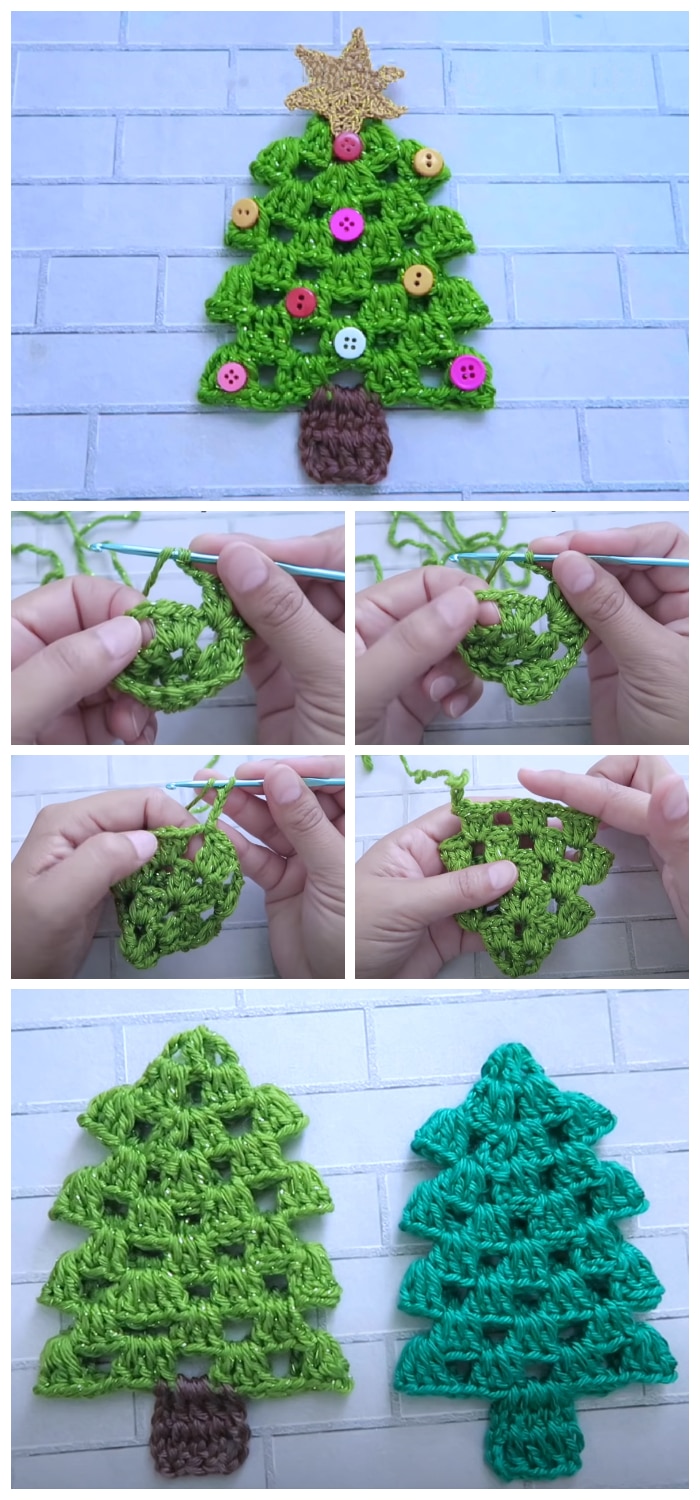 Crochet Christmas Wreath is a beautiful decorative item that you can easily hang to celebrate a season or holiday.

Crochet Christmas Socks are fun to make especially when we think about the kids and how excited they get seeing the stockings and later the gifts in them. Stockings aren't limited to just the humans in your family, don't forget about your cats and dogs too!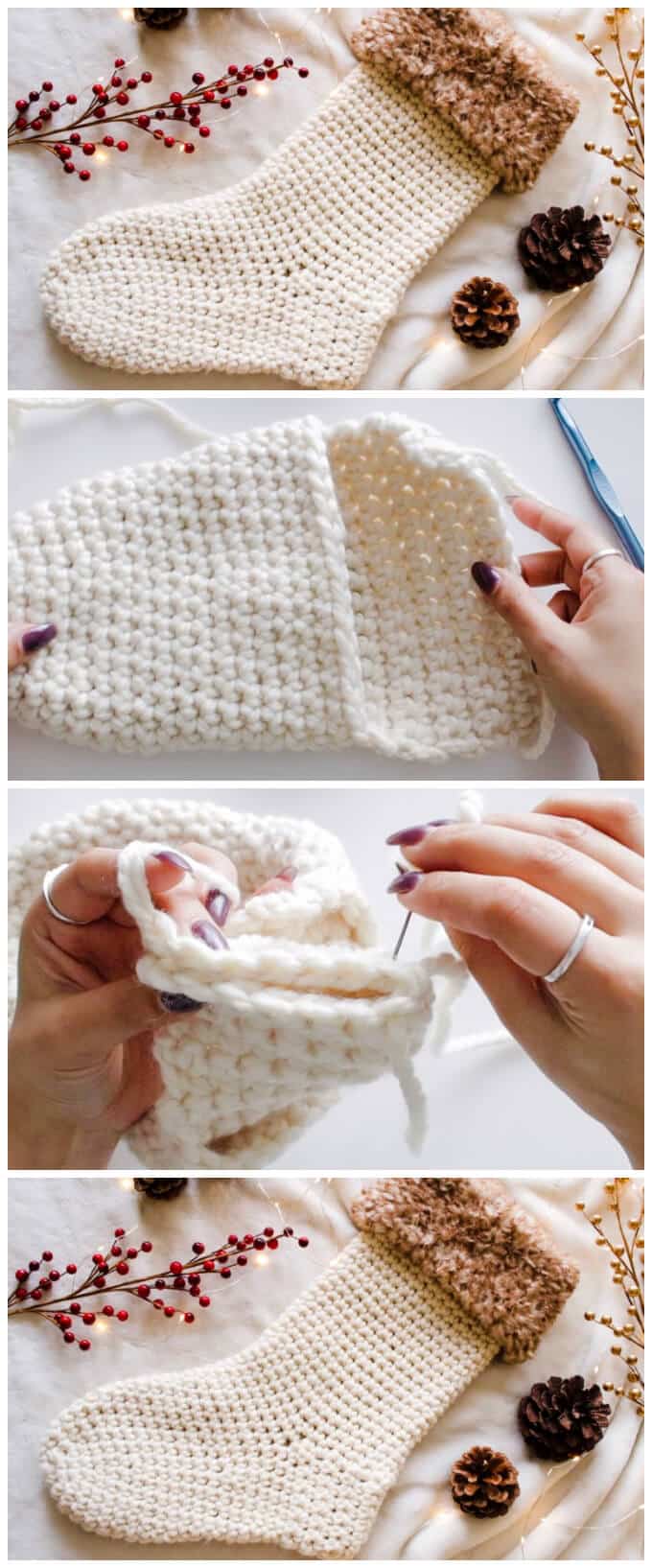 It's never too early to start preparations and make Crochet Star Hanging Ornament for your home. I love to crochet, and I love quick and easy crochet projects, which is why these crochet stars are the best.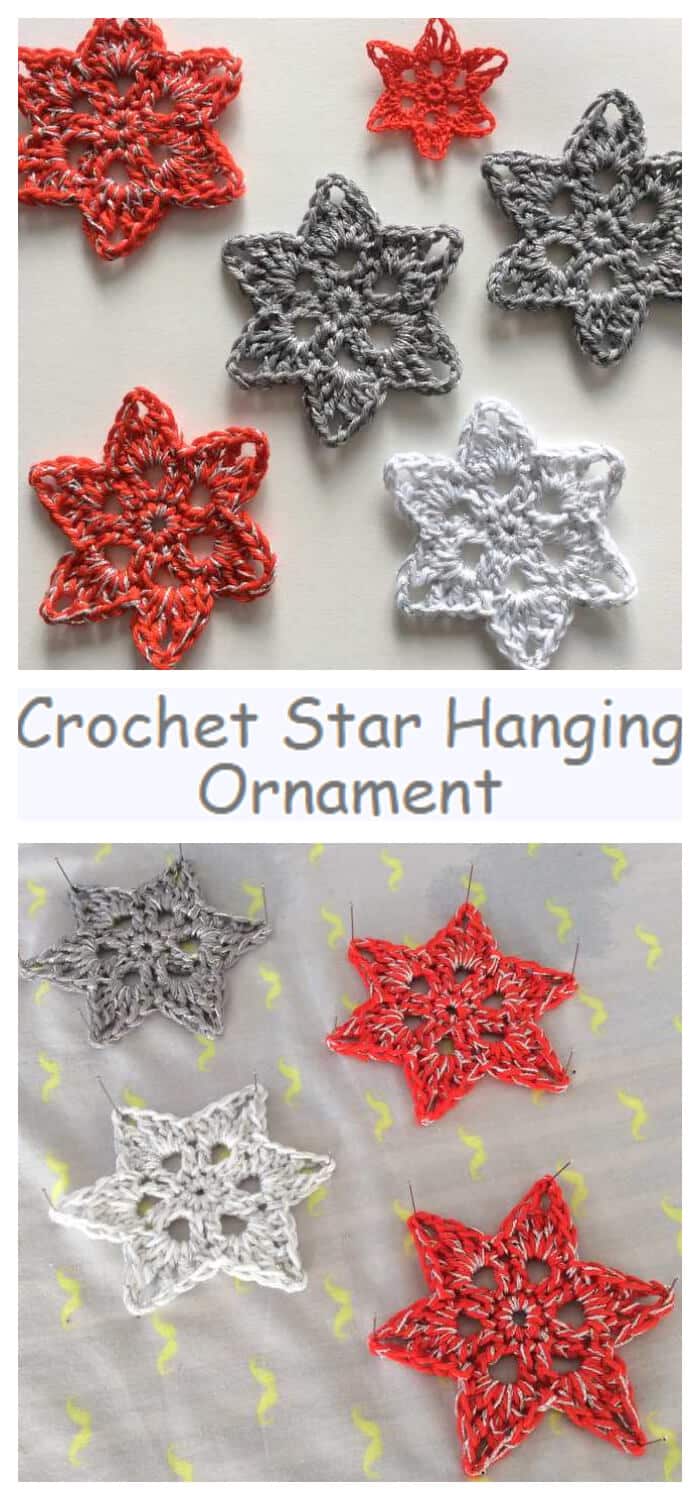 Before you begin, review this page entirely so you understand the full scope of the project.
I would love to see a picture when you're done, so please feel free to come by our Pinterest Group and show off your project! Bookmark this page to visit us again.
Thanks for visiting! Follow Crochet-Kingdom on your favorite social media sites: Pinterest, Facebook.
If like me you're always looking for patterns, Well I am here to take the frustration out of searching for your next pattern. The crochet community has grown last few years and many designers are setting up their own websites and hosting their own patterns. I like to find and show you these independent designers and bring their fabulous projects to you. Please always visit and thank the individual designers for their generosity.