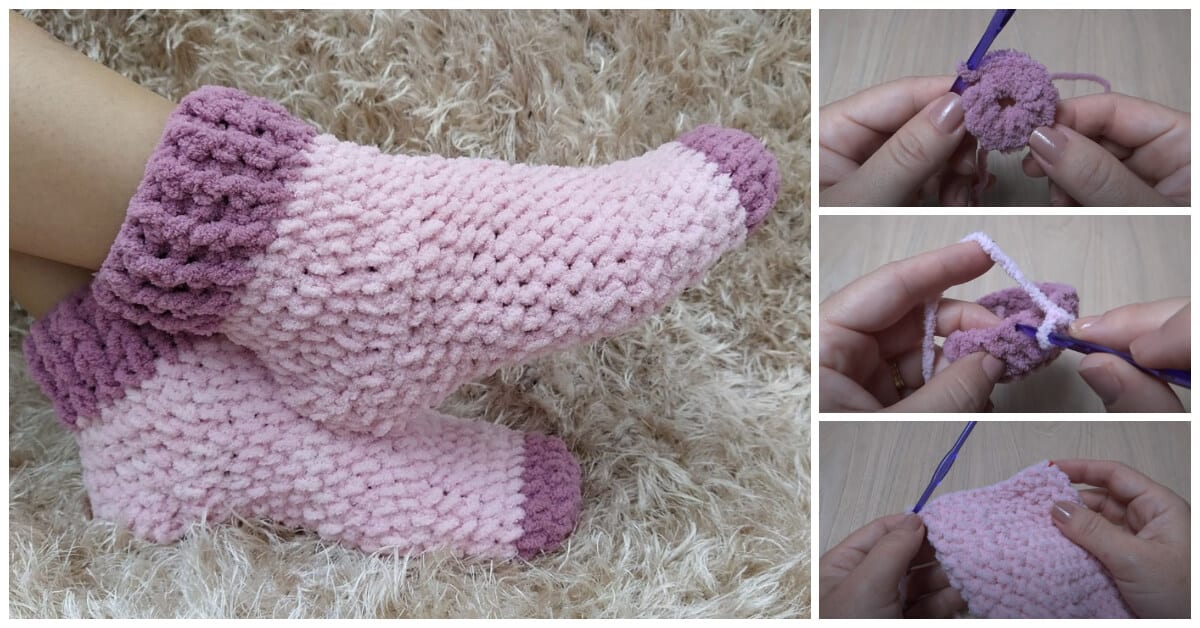 These Crochet House Slippers would be great to stuff in your purse to wear at others homes if you get cold feet. However, these warm slippers are comfy enough to wear around the house all day long. The designs are stylish enough to accessorize any outfit. There are several different ways to crochet slippers, and thanks to Simone Eleotério for variety within these designs, you'll be able to learn a techniques to keep you intrigued as you craft.
If you've never slipped your feet into a pair of Crochet House Slippers, then you are really missing out. The comfort and coziness of slippers can't be beat. And of course there's special satisfaction when you've crocheted them yourself.
This is the best project to keep your feet nice and warm during any time of year. Crochet shoes and slippers are easy to make and will keep your and your family members happy.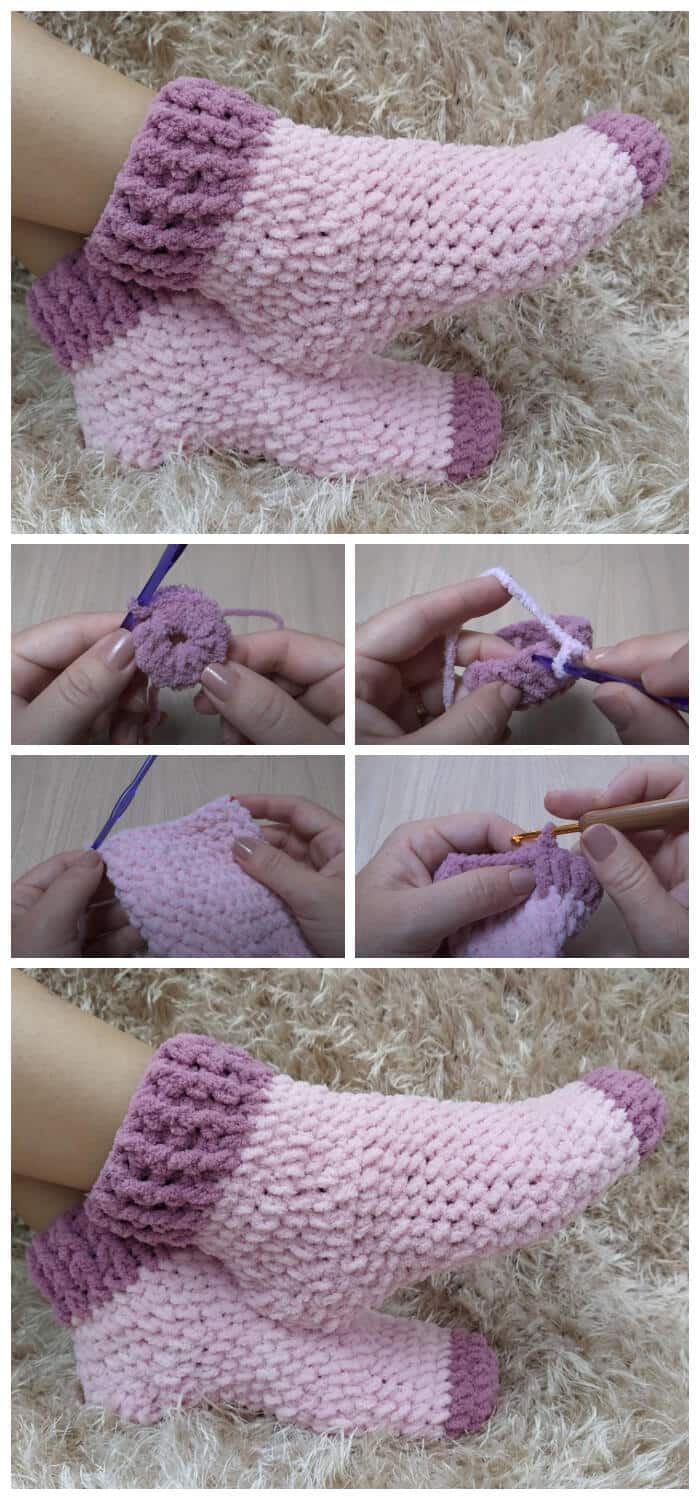 Open Video Tutorial
You may also like the following free pattern tutorials :
1. Warm Slippers
2. Homemade Warm Slippers
3. Slippers Using Flip Flop Soles

I would love to see a picture when you're done, so please feel free to come by our Pinterest Group and show off your project! Bookmark this page to visit us again.
Thanks for visiting! Follow Crochet-Kingdom on your favorite social media sites: Pinterest, Facebook.
If like me you're always looking for patterns, Well I am here to take the frustration out of searching for your next pattern. The crochet community has grown last few years and many designers are setting up their own websites and hosting their own patterns. I like to find and show you these independent designers and bring their fabulous projects to you. Please always visit and thank the individual designers for their generosity.