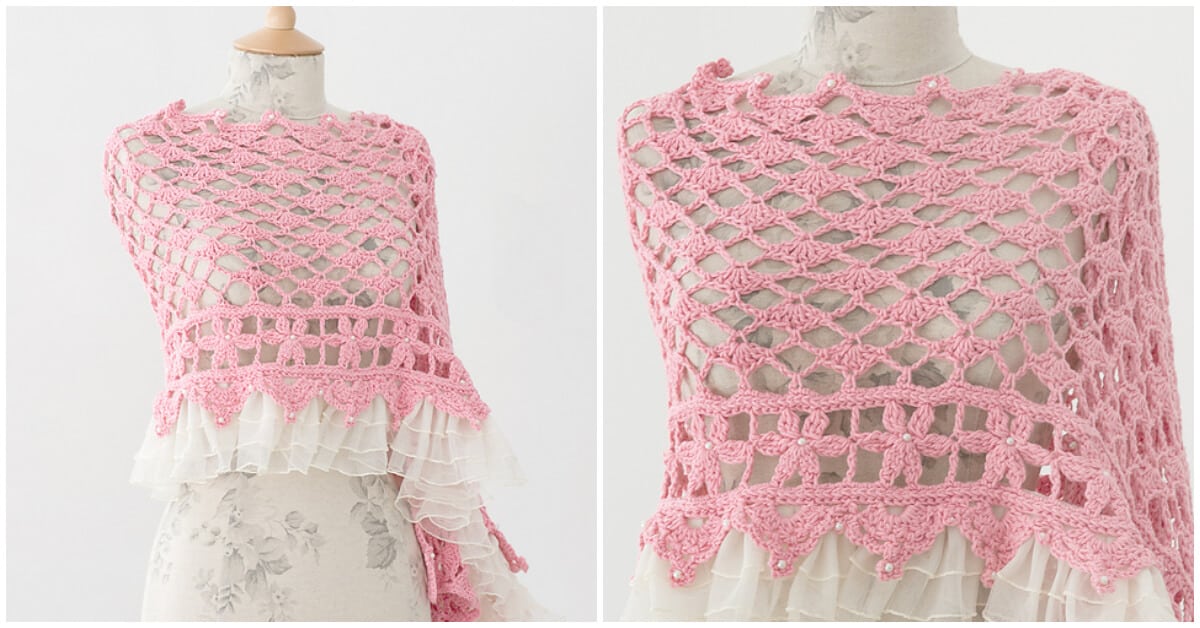 This Crochet Lace Rectangle Wrap Pattern is the perfect shawl for summer. There are many different ways to crochet a shawl, including different shaping options such as triangle shawls and rectangular shawls, this project is rectangle and we have free pattern for you. This is definitely a fun and easy crochet pattern that serves as a great starting point for crocheting shawls. The majority of this Crochet Lace Rectangle Wrap is quick and easy to make. The thing that takes some extra time is sewing on all the pearl beads.
You may also like the following free pattern tutorials :
1. 10 Free Crochet Cowl Patterns – Learn to Crochet
2. Crochet Flower Puff Shawl – Learn to Crochet
3. Crochet the Think Pink Friendship Shawl
4. Top 4 Crochet Cowl Patterns and Tutorials
I would love to see a picture when you're done, so please feel free to come by my Pinterest and show off your project!
Thanks for visiting! Follow Crochet-Kingdom on your favorite social media sites: Pinterest, Facebook.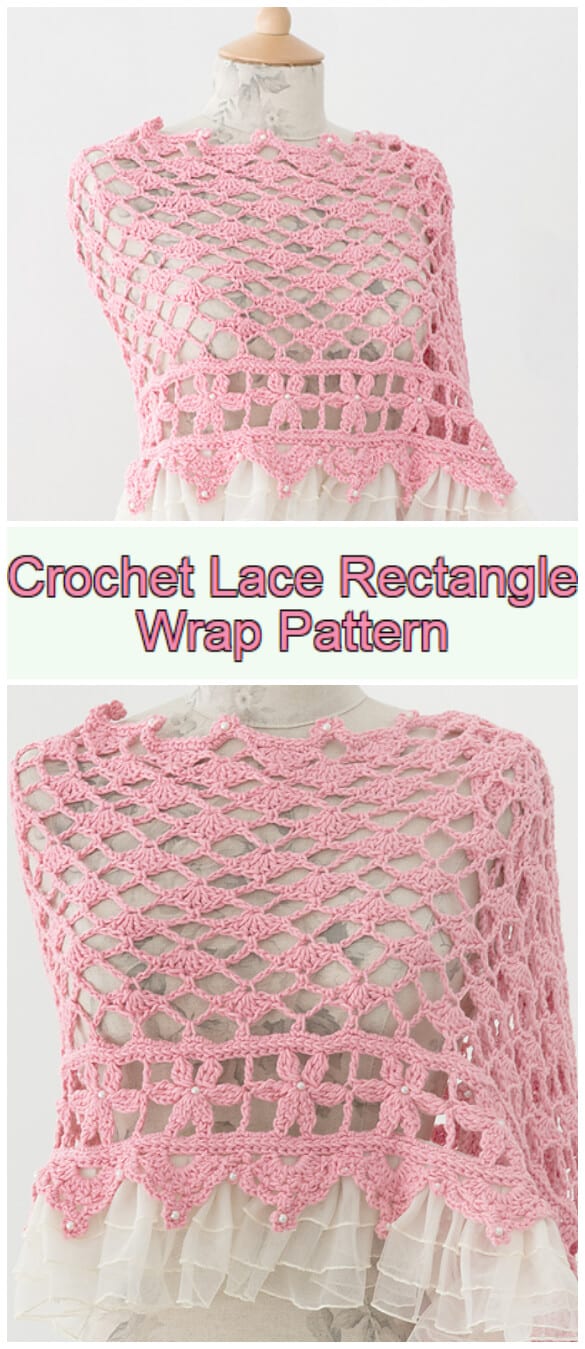 If like me you're always looking for patterns, Well I am here to take the frustration out of searching for your next pattern. The crochet community has grown last few years and many designers are setting up their own websites and hosting their own patterns. I like to find and show you these independent designers and bring their fabulous projects to you. Please always visit and thank the individual designers for their generosity.