Today I will show you How to Crochet Pencil Case Using the Easiest Method. It's Beginner friendly tutorial, you will not believe this. They're really not as hard as you might think. If you've ever wondered how to crochet case, then you've come to the right place.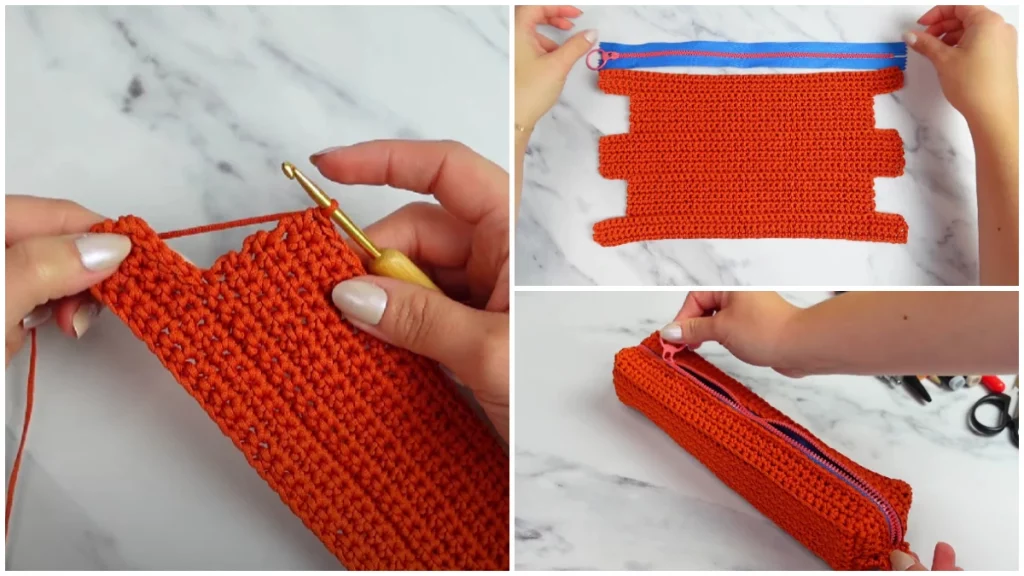 When you crochet a pencil case you can choose the colors, school colors, team colors or even just using up all those little bits of yarn you have left over. Or why not get the kids involved and let them pick out their own favorite yarn colors. I think any little people going to school would love to have this in their school bag every day. You could also use one as the perfect little pouch for your crochet hooks!
Crocheting your pencil case offers a wonderful opportunity for customization. You have the freedom to select your preferred colors, patterns, and even add personal touches like embellishments. This allows you to create a pencil case that not only serves a functional purpose but also reflects your creativity and style.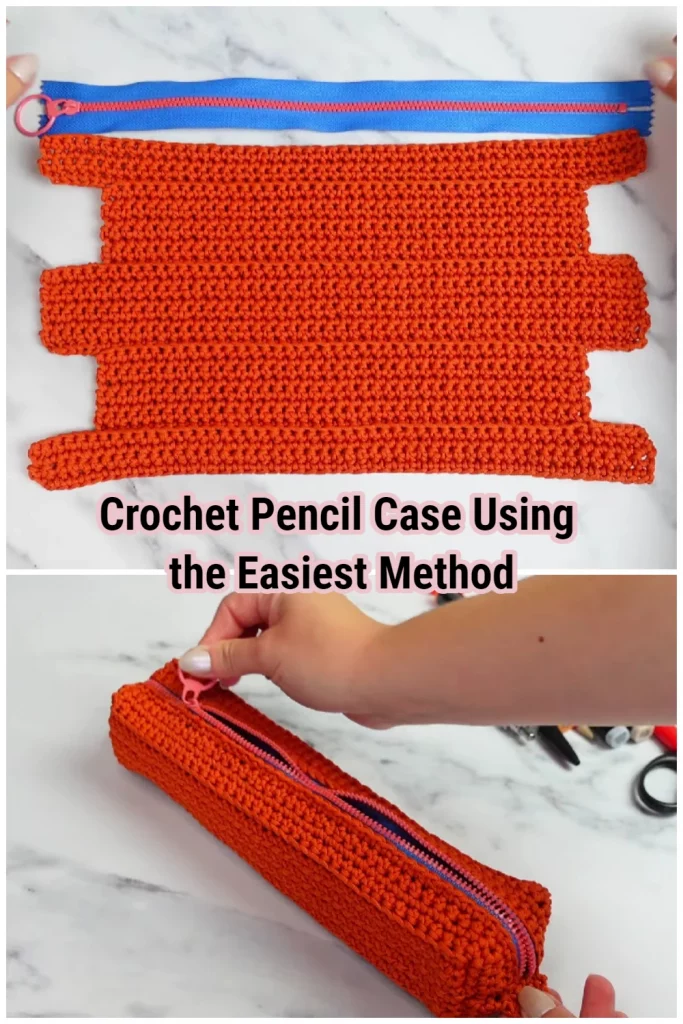 The Easiest Way To Crochet a Pencil Case With Zipper
Things you will need:
Yarn: Thai Sublime
Zipper: Any 30cm zipper will work
Sewing machine: Singer 7463 Confidence Sewing Machine
Hook: 4mm
On the other hand, buying a pencil case from a store can be a convenient option when you're short on time or lack crochet experience. Stores offer a diverse range of ready-made pencil cases, catering to different tastes and needs. This variety ensures that you can find a pencil case that suits your requirements effortlessly.
Conclusion:
The decision to crochet your pencil case or purchase one from a store hinges on your budget, creativity, and the time you can allocate to the project. Both options have their merits, ensuring you can enjoy a functional and aesthetically pleasing pencil case that suits your unique preferences.
You may also like these Easy Method Crochet Projects:
Follow Crochet-Kingdom.com on your favorite social media – Pinterest – Facebook – Instagram
Well I am here to take the frustration out of searching for your next pattern. I like to find and show you these independent designers and bring their fabulous projects to you. Please always visit and thank the individual designers for their generosity.
Happy Crocheting to you