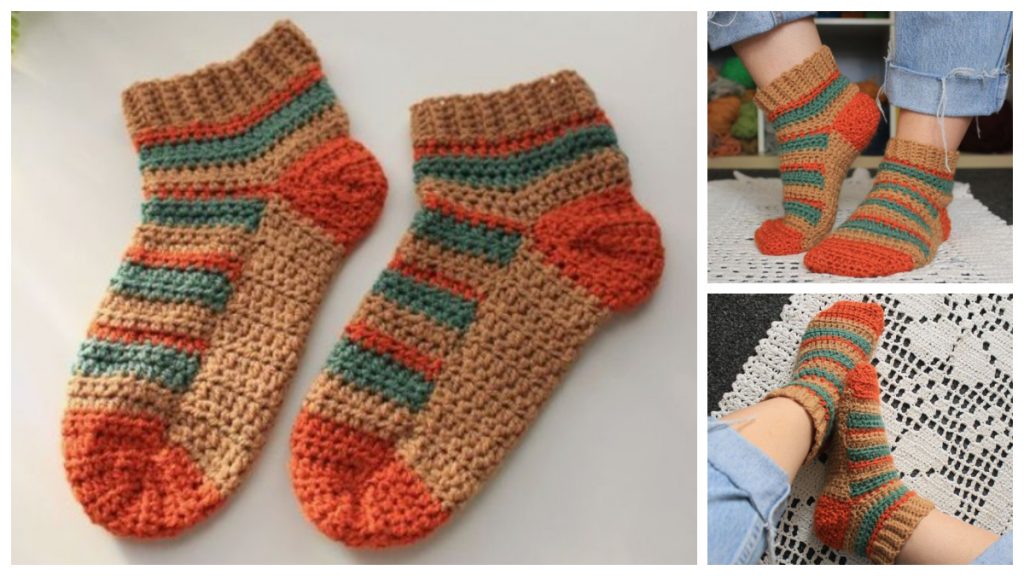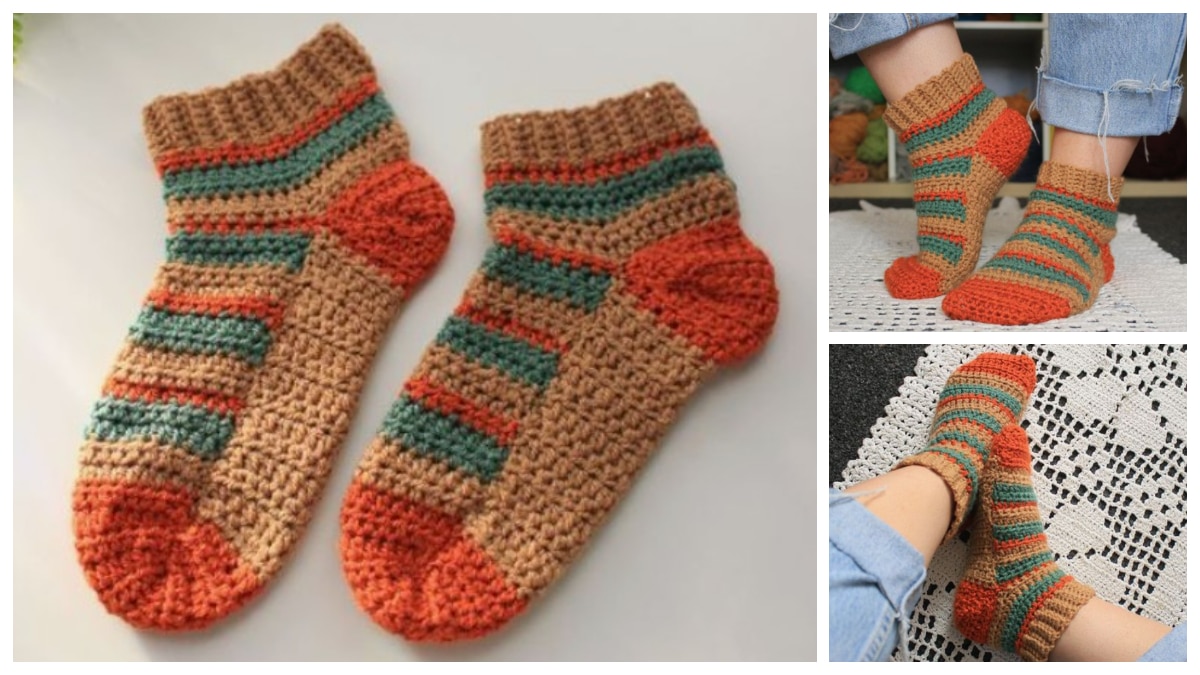 Today I will show you How to Crochet Socks Using the Easiest Method Ever. It's Beginner friendly tutorial, you will not believe this. They're really not as hard as you might think! If you've ever wondered how to crochet socks, then you've come to the right place.
Those who think socks can only be knitted might be in for a surprise with this roundup! Crochet socks make great gifts, and are the perfect small project to take with you on vacation – or on the daily commute. When making more than one pair of slipper socks, I suggest choosing an versatile accent color and using it on a couple pairs of slippers to make the most of the yarn you purchase.
There's easy crochet socks patterns for the crochet newbies and fun textured socks patterns for a more complex, challenging make! Find even more crochet patterns and cosy makes across our site!
Crochet Socks Using the Easiest Method Ever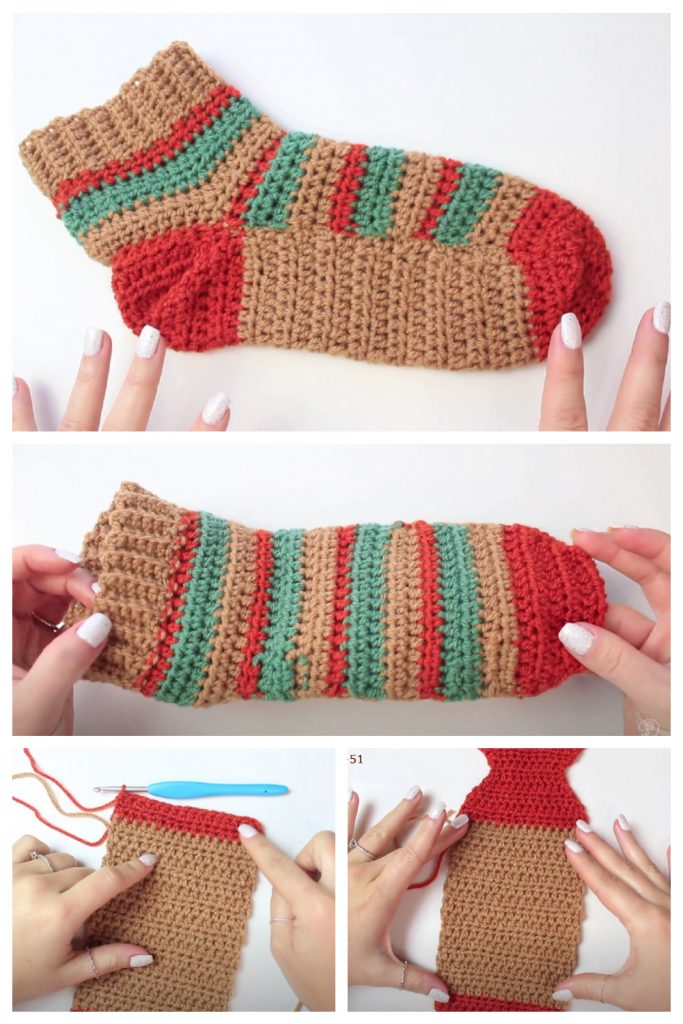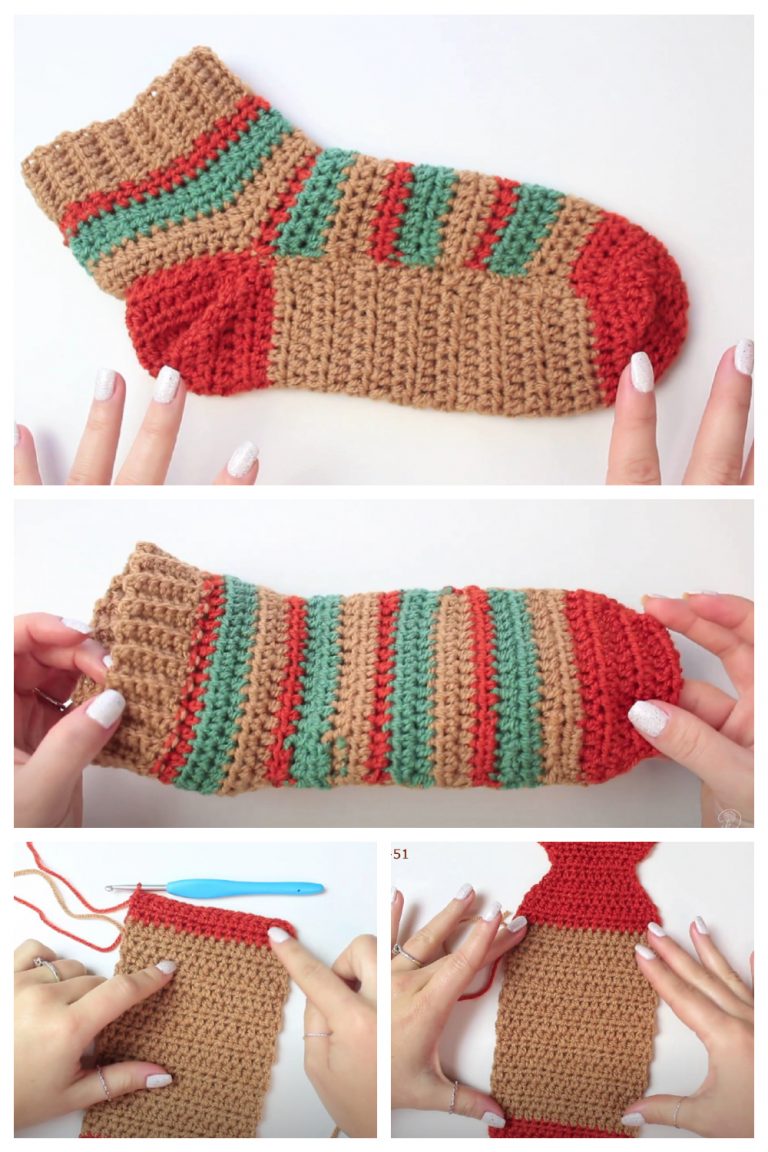 If you want to start with something even more basic – try these Simple Slipper Socks. One of the hardest parts about crocheting matching pairs or slippers or mittens is making them the same size, but if you follow our tutorial, you will make it easily.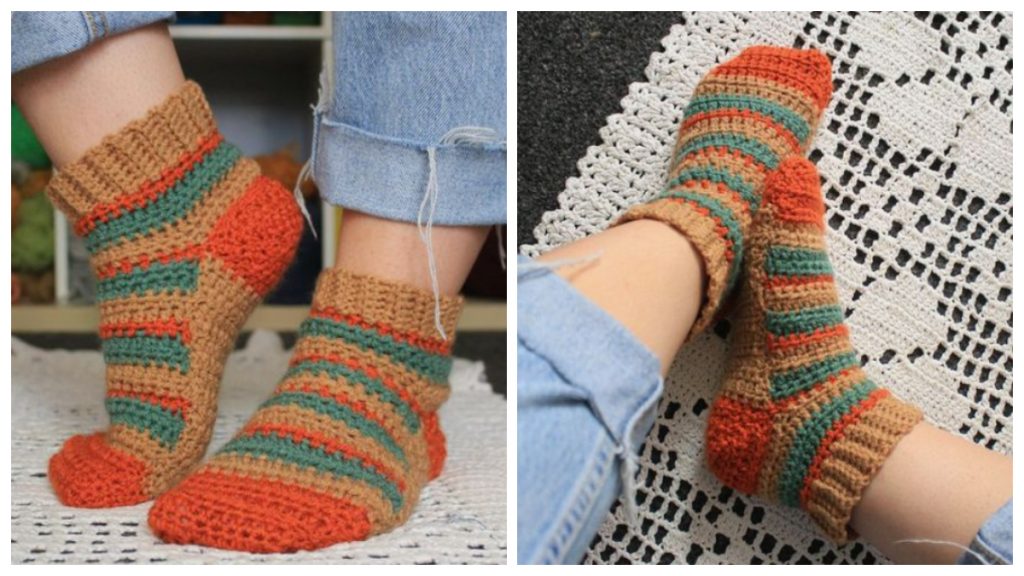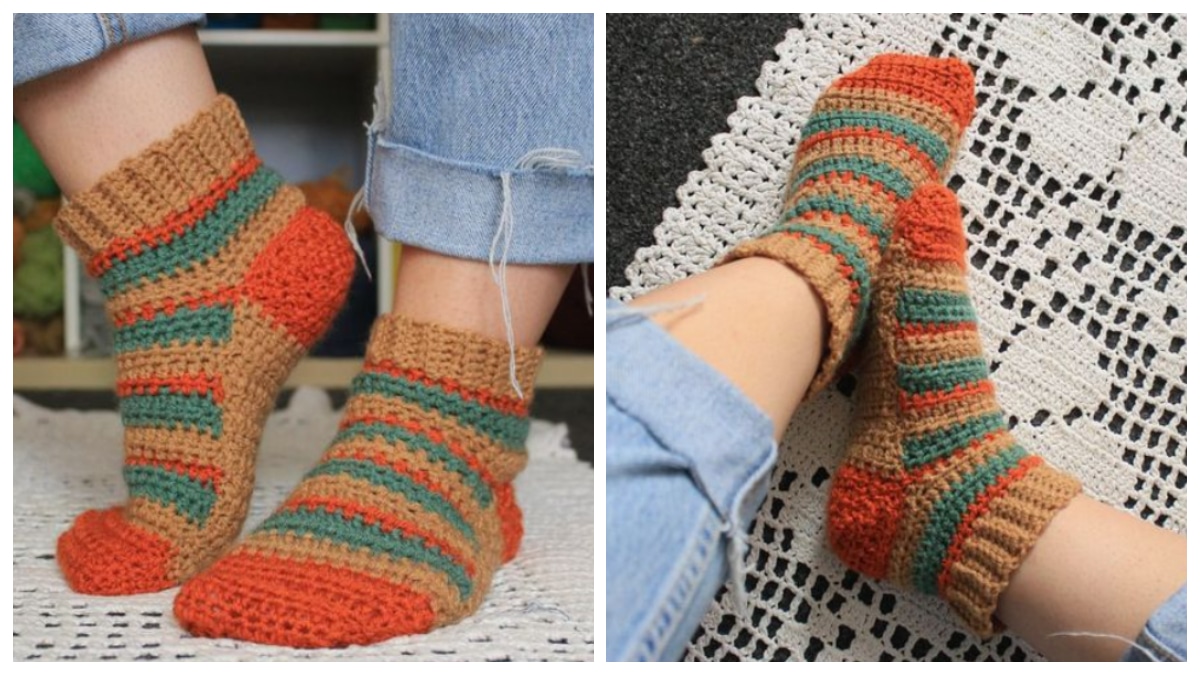 These Crochet House Socks will keep your feet toasty warm, but remember to either wear them on carpet or to add some kind of anti-skid bottom if you plan on using them on hard flooring.
You may also like these Crochet Sock Patterns:
While you're in the crafting mood, check out our favorite Crochet Stitch Patterns too!
If like me you're always looking for patterns, Well I am here to take the frustration out of searching for your next pattern. The crochet community has grown last few years and many designers are setting up their own websites and hosting their own patterns. I like to find and show you these independent designers and bring their fabulous projects to you. Please always visit and thank the individual designers for their generosity.
Happy Crocheting to you !