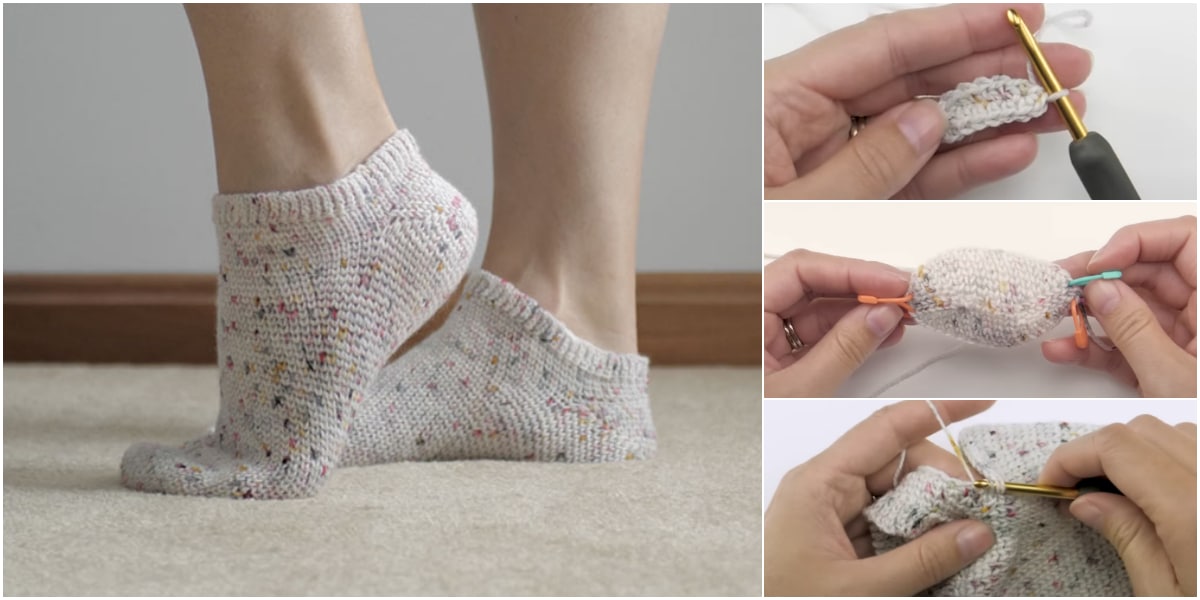 These Free Crochet Socks are thin enough to wear with shoes, they stay in place, and are comfortable enough to wear all day long. if you haven't ever made them, you may be surprised to discover that crochet socks are a really fun project. You will have a pair of crochet slippers in under an hour, plus you can make a pair for everyone in your family.
If you ever crocheted a disaster socks before, it probably wasn't your fault. Crochet socks that don't have the perfect yarn/pattern combination will be too thick, won't stay up, and can be downright uncomfortable to walk on. That's not the case with these crochet socks.
With this Free Crochet Pattern you'll learn how to crochet a properly fitting sock with the perfect sock yarn. Gone are the days you have to skip out on handmade socks because you don't know how to knit.
These Free Crochet Socks are worked toe up with a traditional "after thought heel". All single crochet stitches are NOT worked in the traditional location. Instead work them through the middle of the single crochet from the previous round (as seen for the wainscot stitch).
Those who think socks can only be knitted might be in for a surprise with this roundup! Crochet socks make great gifts, and are the perfect small project to take with you on vacation – or on the daily commute. When making more than one pair of slipper socks, I suggest choosing an versatile accent color and using it on a couple pairs of slippers to make the most of the yarn you purchase.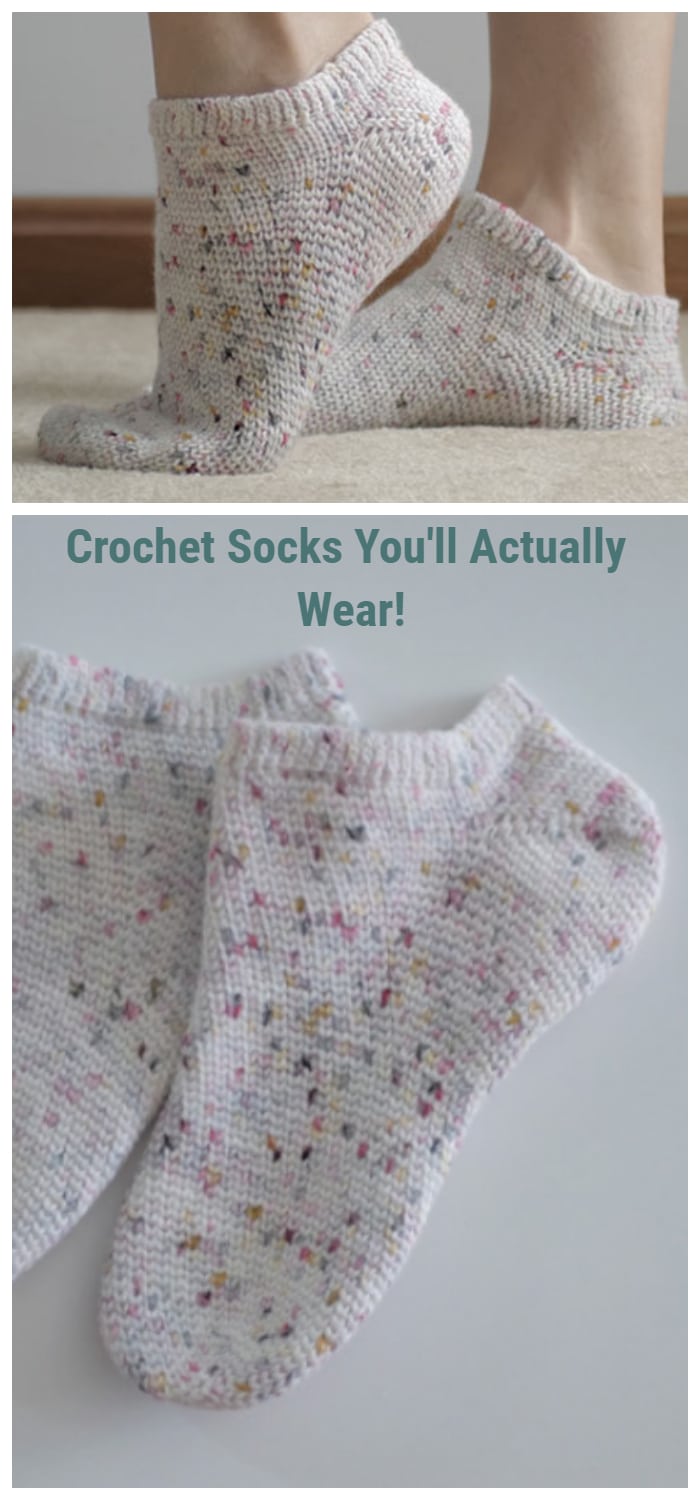 Before you begin, review this page entirely so you understand the full scope of the project. We have a list of recommended supplies and abbreviations here on this page as well as written instructions and a tutorial to walk you through our perfect crochet socks step-by-step.