Crochet Ribbed Hat – Learn to Crochet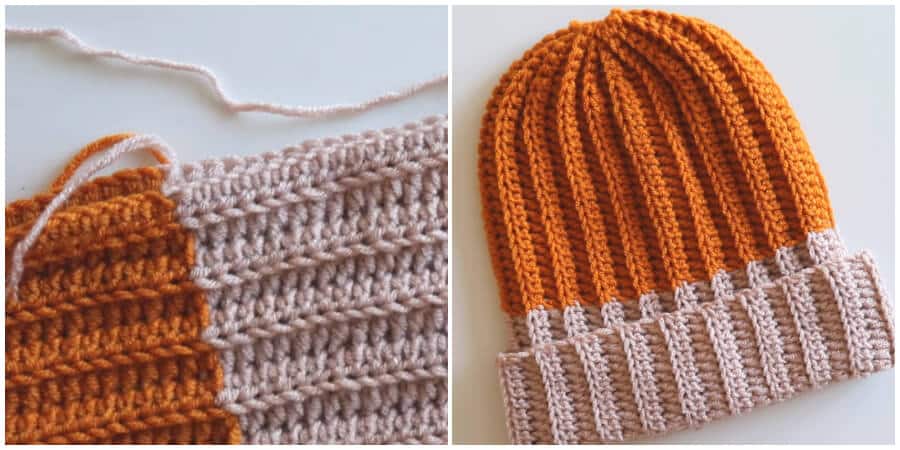 I'm going to show you how to make an easy, two collors Crochet Ribbed Hat. So here is a super easy ribbed crochet beanie that would be a great step by step video tutorial for a beginners. The ribbed effect comes from working only in the back loop of each crochet stitch. Also, the size can be worked as desired,for a baby and adult size. You just need to change the starting number of chain stitches and the length(which forms the of the cap. Whether you are adding to your own collection of handmade winter accessories or making hats for charity or gifting, these crochet patterns will give you options that are fun to make and outstanding to wear. Enjoy !
Keep scrolling down the page for the video tutorial + written pattern and Bookmark this page to visit us again. You'll love this Crochet Ribbed Hat. Open spoiler below for tutorial…
Here is a pin for your Pinterest boards so that you can refer back to this tutorial!

Click here to show tutorial


If you need to adjust the speed, go to settings (in the bottom right corner of the video) and adjust the speed. The subtitles are there as well.


Here is tutorial how to crochet this romantic beanie. I usually don't really care for them but this one I really like, I hope you like it. Crochet Beanie hats are easy to make. Check out the source here – Crochet Easy Romantic Beanie