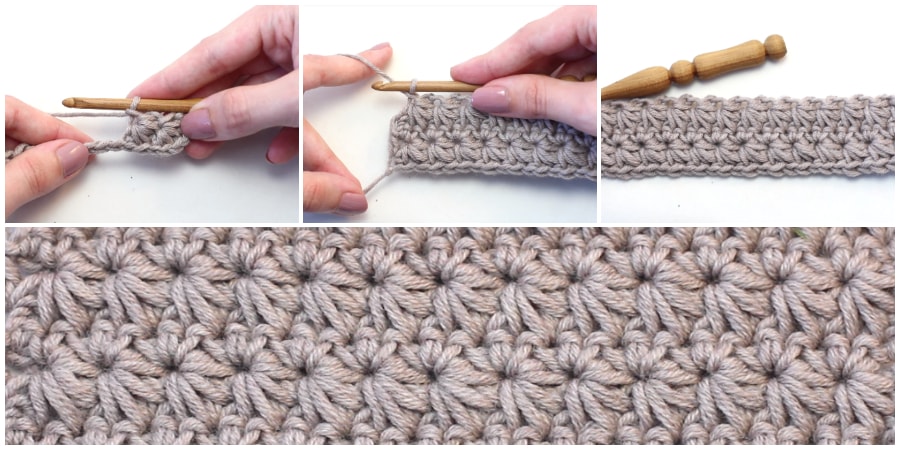 Crochet star stitch is gorgeous for anything you want to work up. You can learn it with this How to Crochet Star Stitch Tutorial. This is a video tutorial with great written instructions as well, so no matter if you need to watch someone do something or read instructions, you'll be able to learn the star stitch. The star stitch has a stunning starburst design, hence the name. The front of the stitch looks different from the back yet the back also has a lovely linear look to it. Once you learn the steps and understand the one tricky section, you'll find yourself looking for as many star stitch patterns as you can get your hands on.
Star stitch crochet can be made of stars with a varying number of spikes, so you will find different instructions for different variations on this stitch. If you're keen to challenge yourself this weekend, you are in luck as this helpful video tutorial will guide you through all the necessary steps needed to learn the "Star Stitch", in an easy to follow speed!
Bookmark this page to visit us again. Also Be sure to save these projects to Pinterest by Clicking Image and Be sure to scroll down and watch the video tutorials too, you'll love this Crochet Star Stitch.

Click here to show tutorial
CROCHET THE STAR STITCH
This pretty stitch is simple to learn and great for many different types of crochet projects. The crochet shell stitch can be made by placing several stitches into the same stitch. – Check out the source for the video tutorial here – Crochet Shell Stitch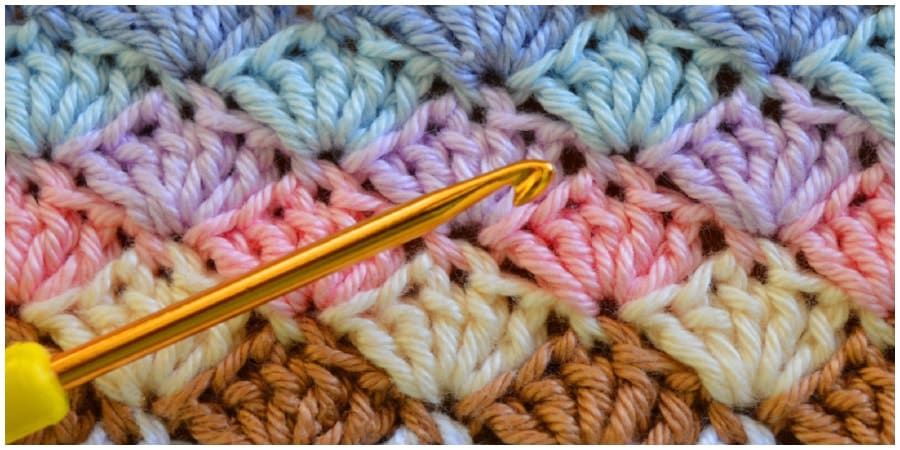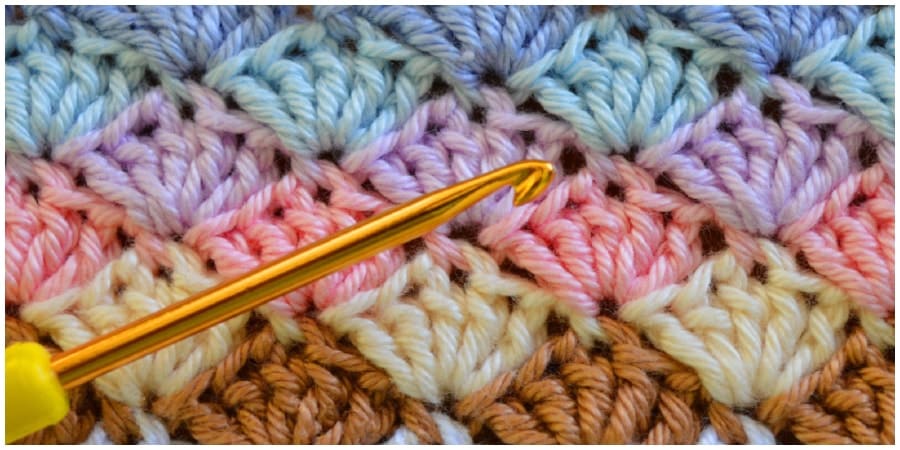 This Crochet Box Stitch step by step video tutorial, allows you to learn a new crochet stitch quickly and easily. You will also know what stitches to use to crochet this pattern, what yarn to buy and what hooks are the best. – Check out the source for the video tutorial here – Crochet Box Stitch