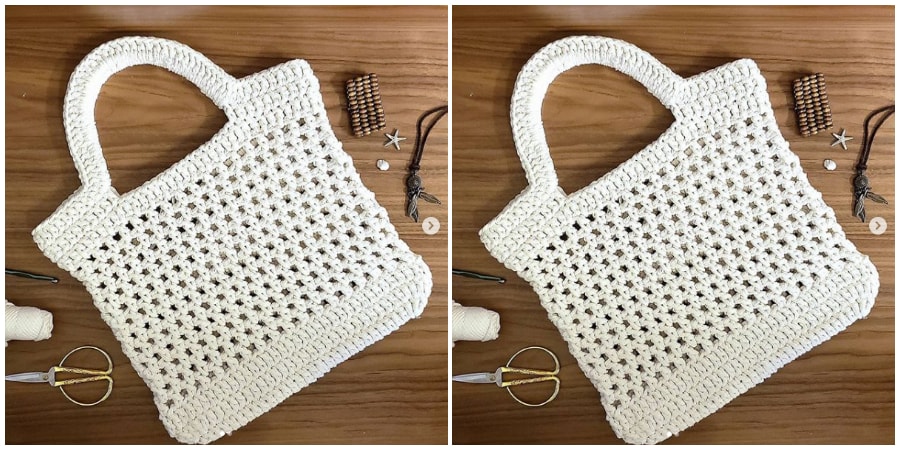 Do your part for the environment by making up this surprisingly Crochet String Bag. It holds more than a typical plastic bag and can be used again and again. The bag is made in the round and has a solid bottom to prevent smaller objects from falling out. Throw one over your shoulders full of Summer's beach supplies; carry wet towels and swimmers home, while the sand falls out the bottom of the bag on your walk back home. Load it up with fruit from your own trees, or while borrowing some from that roadside tree that everyone's been spying. I love this modern take on the old fashioned string bag, it looks great and is super practical too. Hope you guys enjoy this one, don't forget to post as a project so I can see your beautiful bags!
Bookmark this page to visit us again. Also Be sure to save these projects to Pinterest by Clicking Image and Be sure to scroll down and watch the video tutorials too, you'll love this Crochet String Bag.

Click here to show tutorial
Crochet String Bag – Learn To Crochet
Want similar Crochet Bag With String Thread pattern? There is video tutorial for you to enjoy and make. Check out the source Here.