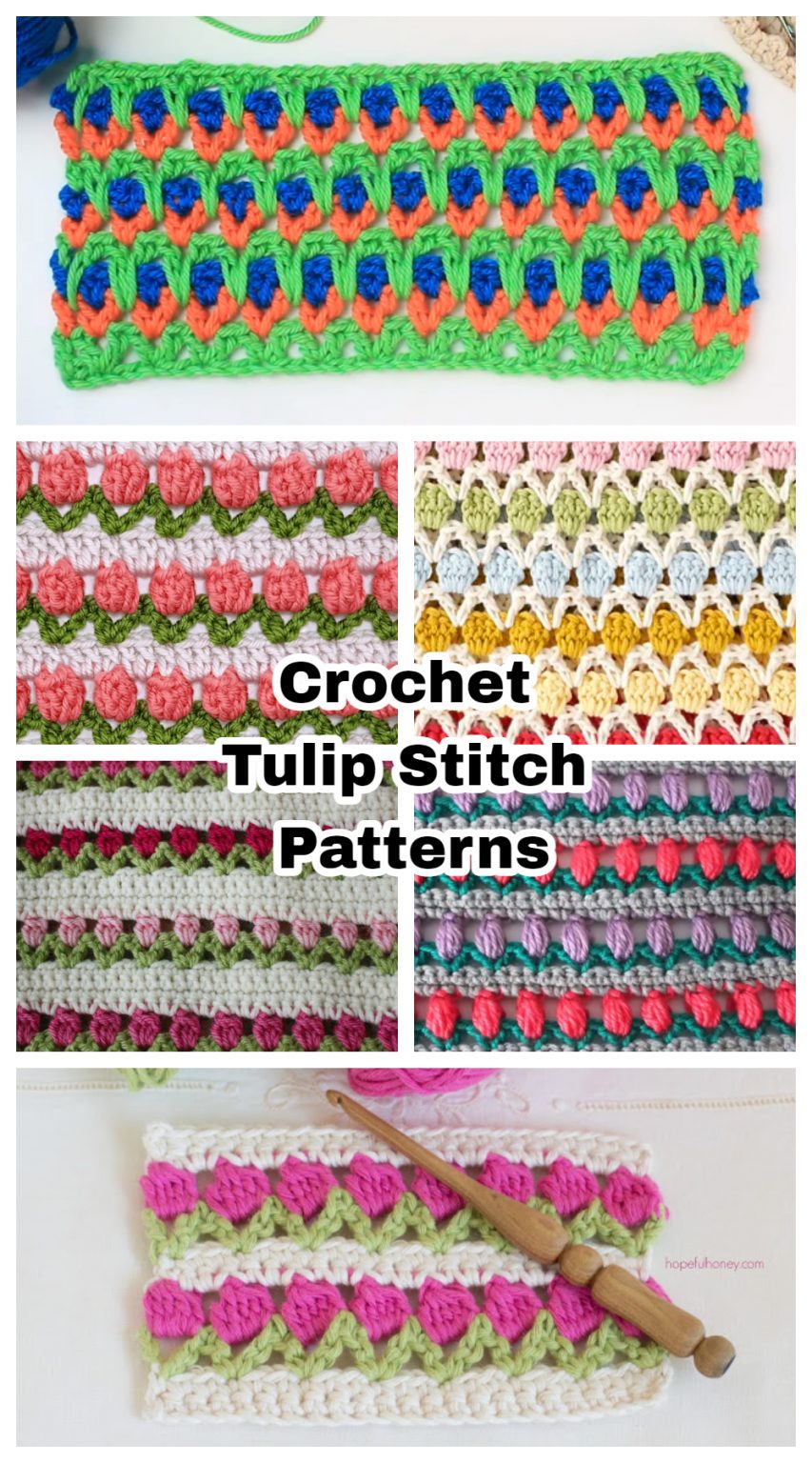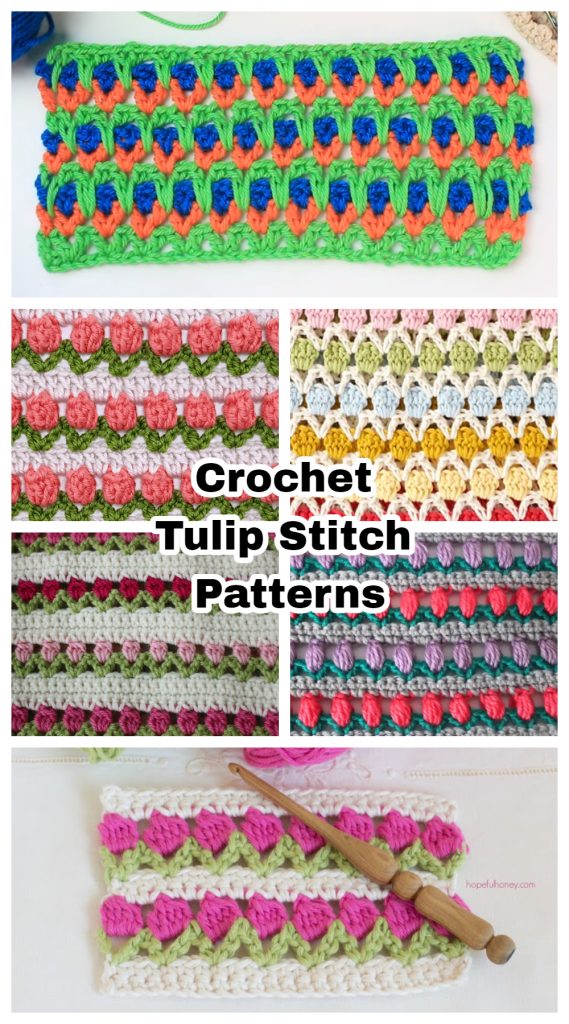 Crochet Tulip Stitch is even more amazing. Especially the crochet flower patterns has all the trappings which can make a perfect blankets. This stitch can also make a scarf, hanger cover etc. Crocheting for beginners has never been so easy or stylish. There is no limit to what you can do. This stitch looks actually very similar and almost the same as the Cornet to croner (C2C) stitch pattern, but it is made horizontally rather than diagonally.
If you're wondering what crochet stitch is best for a blanket or you're looking for the prettiest crochet stitch, the Crochet tulip stitch might just be the stitch for you! It forms a beautiful scalloped border all on it's own. So there is no need to work a border around the finished piece! Just crochet the desired size and stop when you're done.
How do you crochet a tulip stitch?
The only stitches you need to know to crochet the tulip stitch are chain, single crochet and double crochet. This easy combination of 2 double crochet, 2 chains and a single crochet make up the tulip stitch.
<<< 6 Easy Crochet Tulip Stitch Patterns >>>
If you don't know how to make the Crochet tulip stitch yet, this is the perfect crochet patterns and tutorials for you. This stitch can be used in a variety of projects, such as dresses, summer projects, scarves, blankets or even afghans.
1. Tulip Stitch Afghan Square
The popcorn stitch we use in this pattern is made up of 5 dc. Crochet 5 dc stitches into the specified stitch. Remove your hook from the loop left on it from the last dc you made and insert your hook under the top of the first dc stitch you made (under both the front and back loops). Now insert the hook back through the loop from the last dc (the loop you took off your hook). Pull that loop through the first dc to complete the popcorn stitch.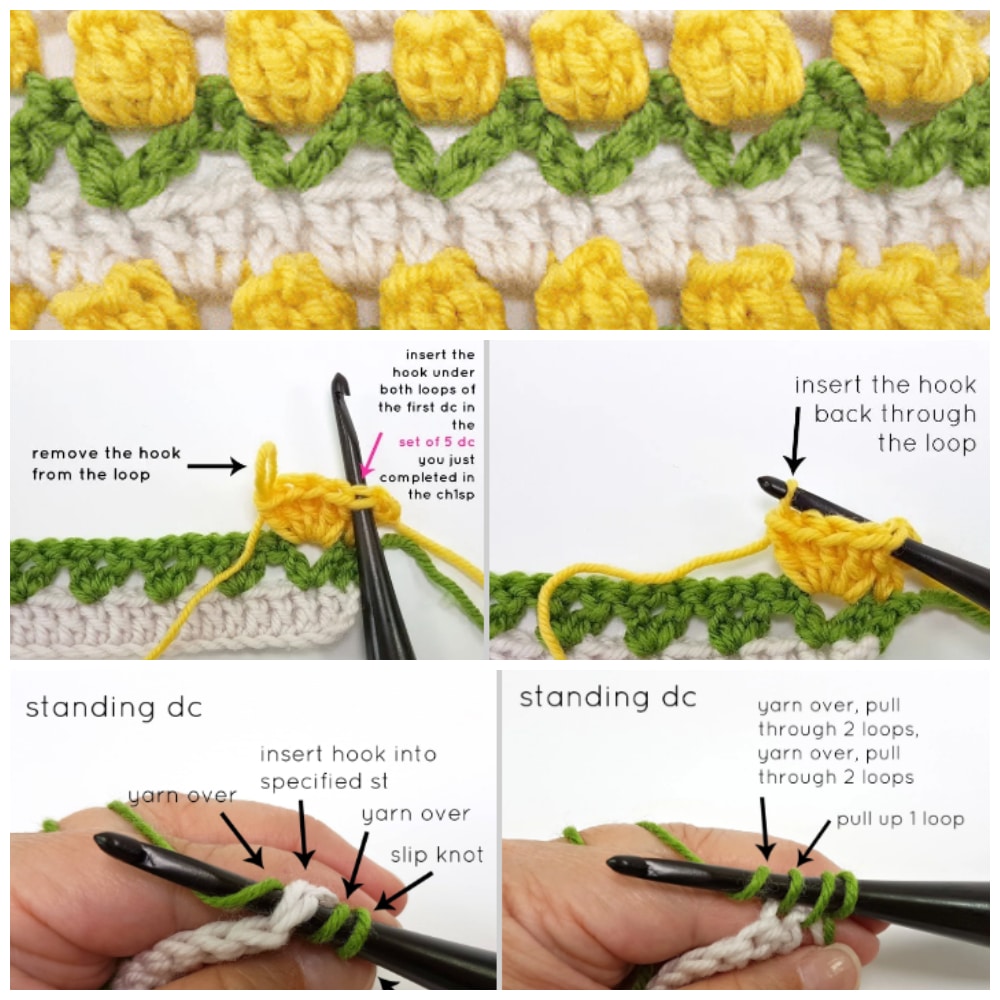 This video demonstrates how to make the stitch when it is being worked in rounds. You can see how to make the popcorn stitch though if you'd like to take a look:
Written Pattern – oombawkadesigncrochet.com
2. Learn how to crochet the adorable Tulip Stitch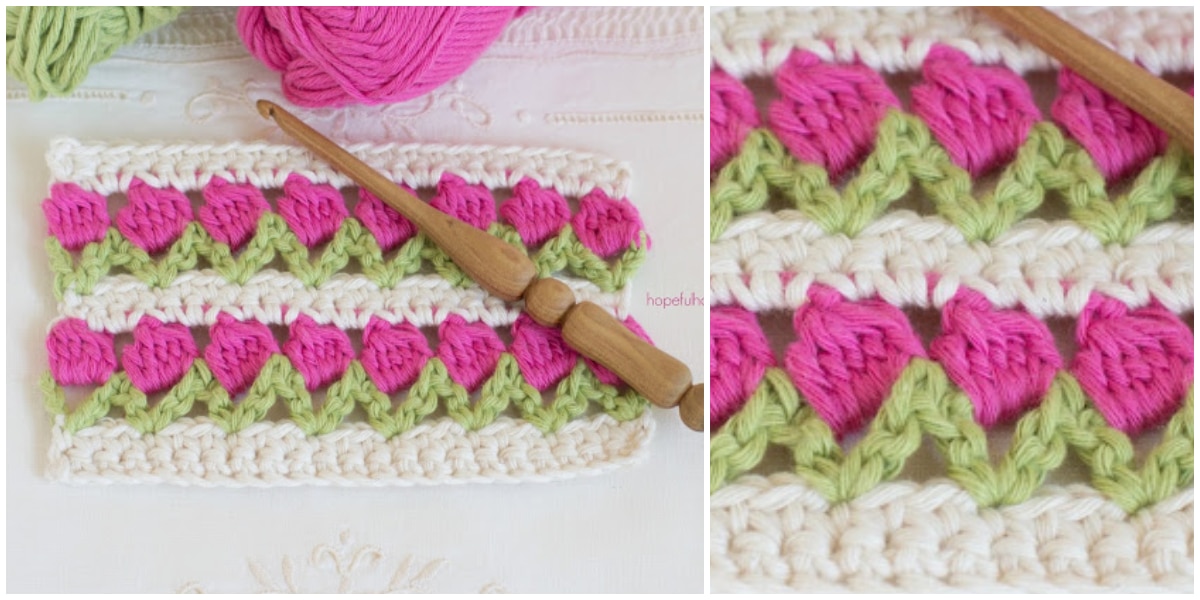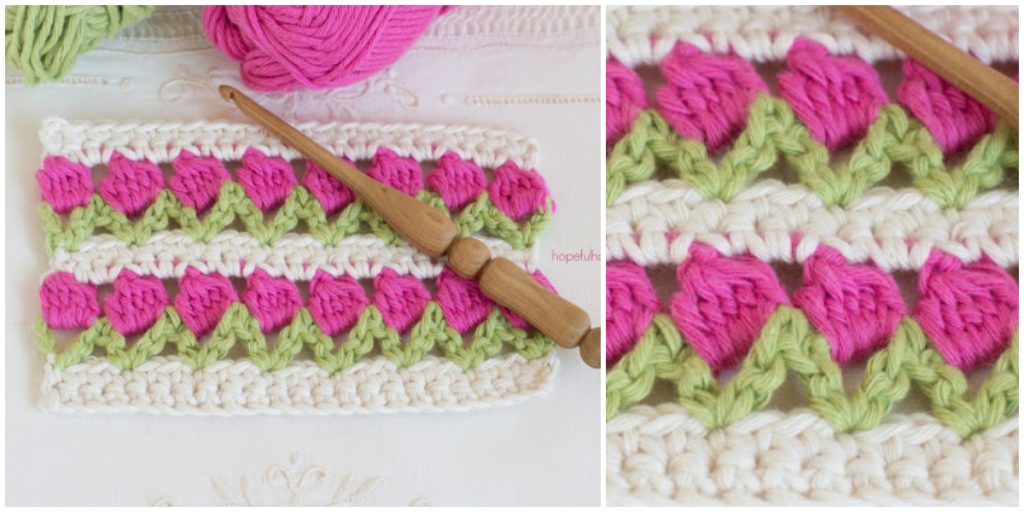 If you'd like to learn how to crochet the "Tulip Stitch", this helpful video will guide you through all the steps (in an easy to follow speed) as you continue on your ever-growing crochet journey!
3. How to Crochet Tulips in a Row Stitch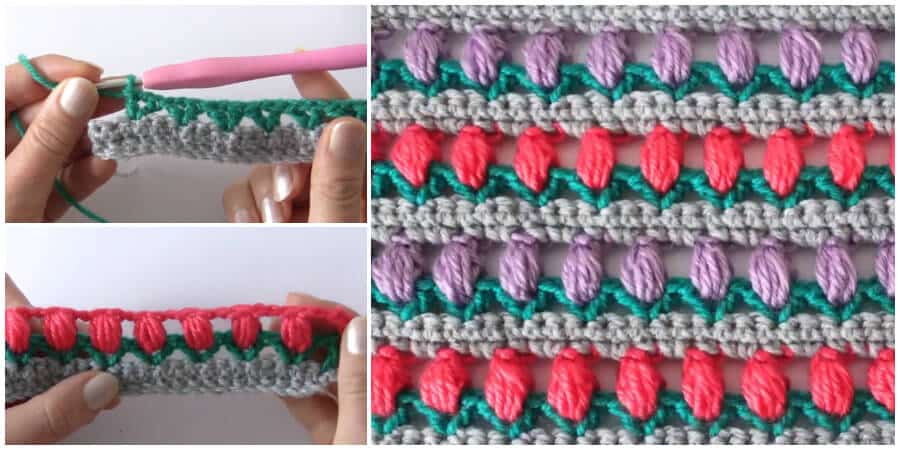 Tulips in a Row is a very easy stitch created by combining single crochet, V stitch, and puff stitch. You will need 3 different colours of yarn. This effective stitch is very quick to make and can be used for a lot of different projects. The main pattern repeat is a multiple of 3. This beautiful crochet stitch is very appealing and can be used in many ways to create beautiful crochet objects: from little ones like headbands to bigger ones like blankets. There is no limit to what you can do.
4. Crochet Flowers In A Row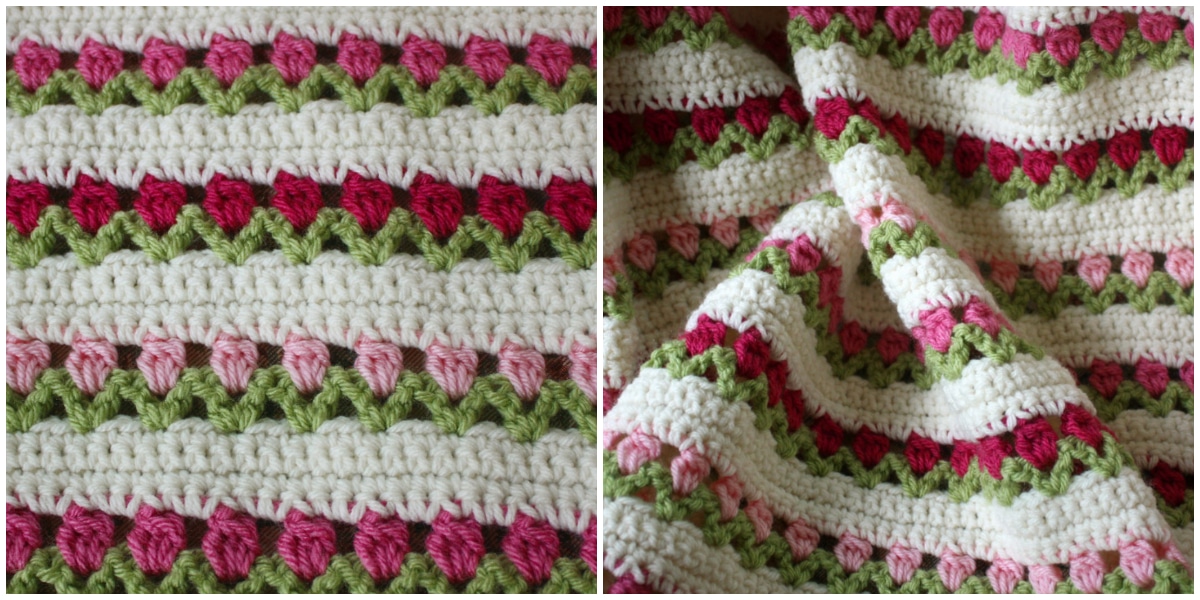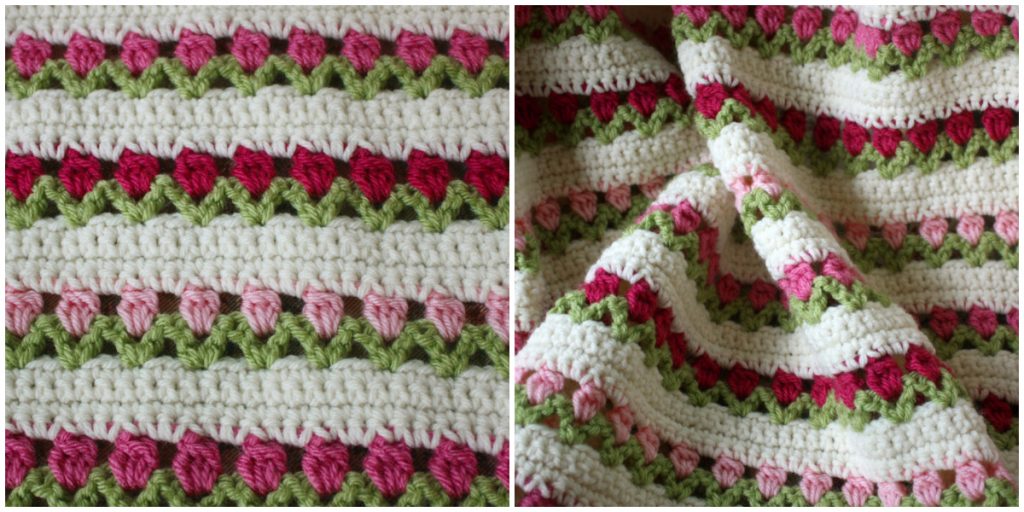 To change color, work last st before color change until 2 loops remain on hook, drop color in use; with next color to be used, yo and draw through 2 loops remaining on hook. Continue with new color.
Border:
Round 1: With right side facing and larger hook, attach A in upper right hand corner; ch 1, * work an odd number of sc evenly across to next corner, work 3 sc in corner; repeat from * around taking care to keep work flat; join with a slip st in first sc.
Crochet Flowers In A Row – wildrosevintage.blogspot.com
5. Amazing Crochet Stitch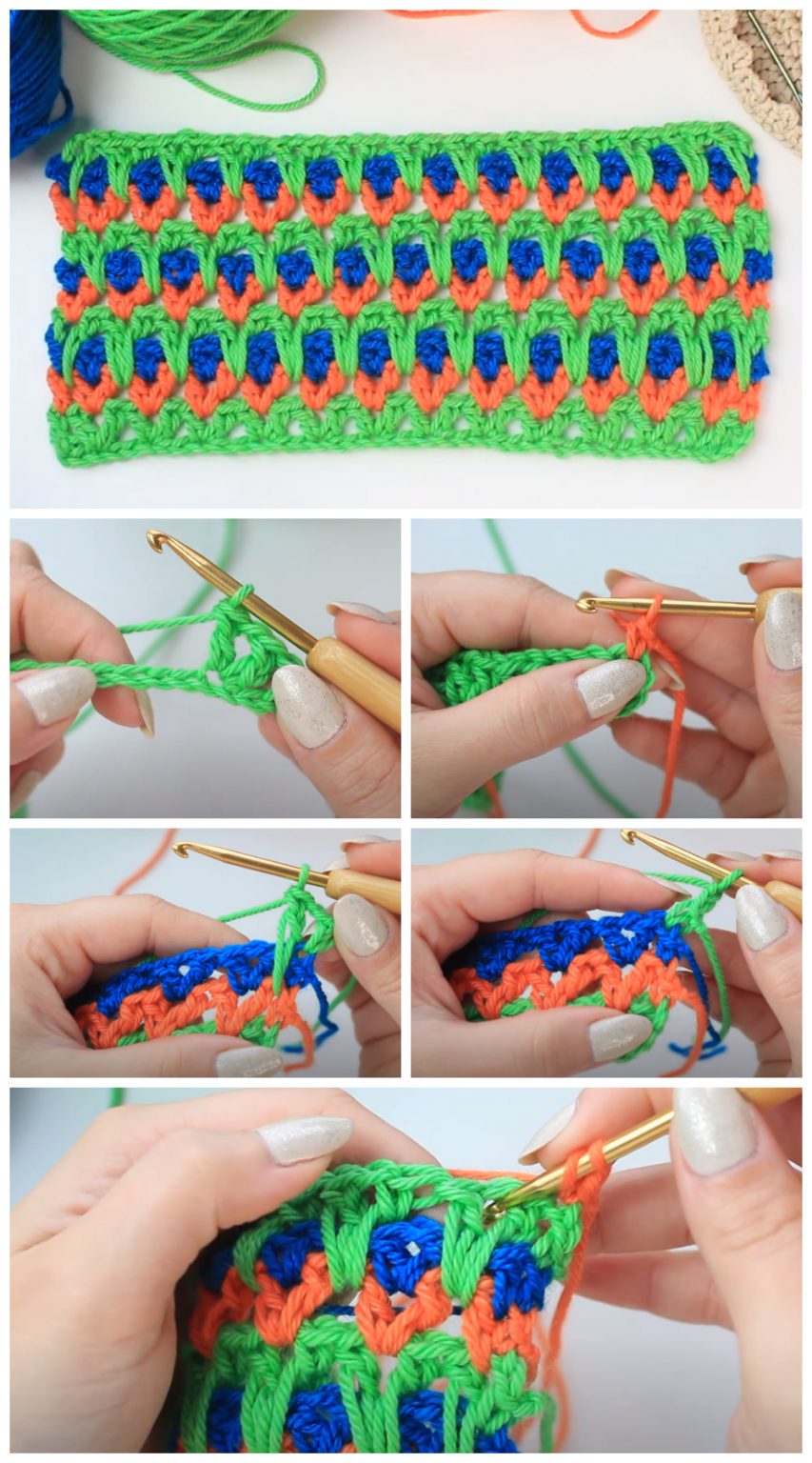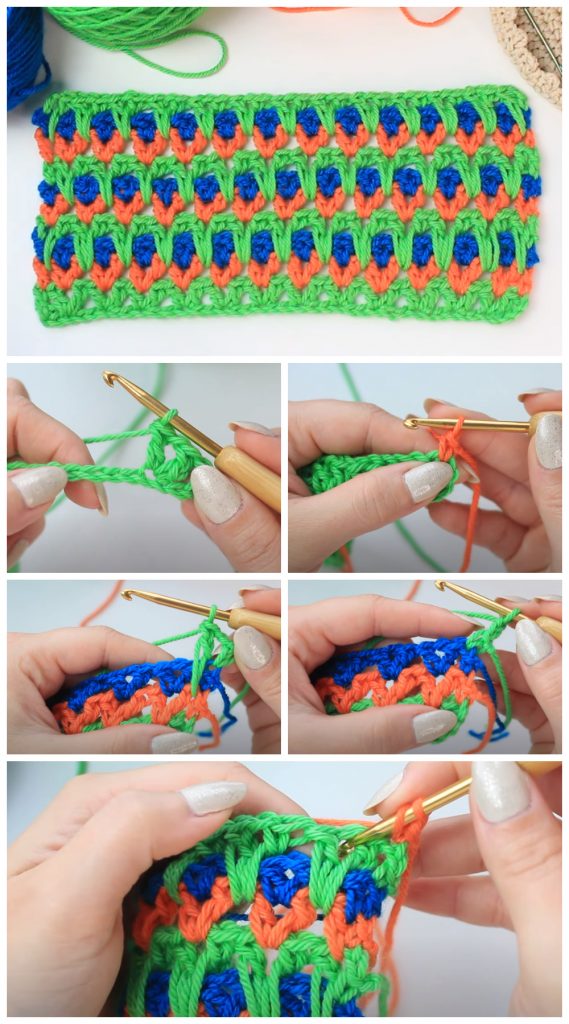 What are some other crochet stitches or techniques you'd like to learn? I'm always open to new ideas and inspiration when it comes to sharing crochet with the world!
6. Beatrice Baby Blanket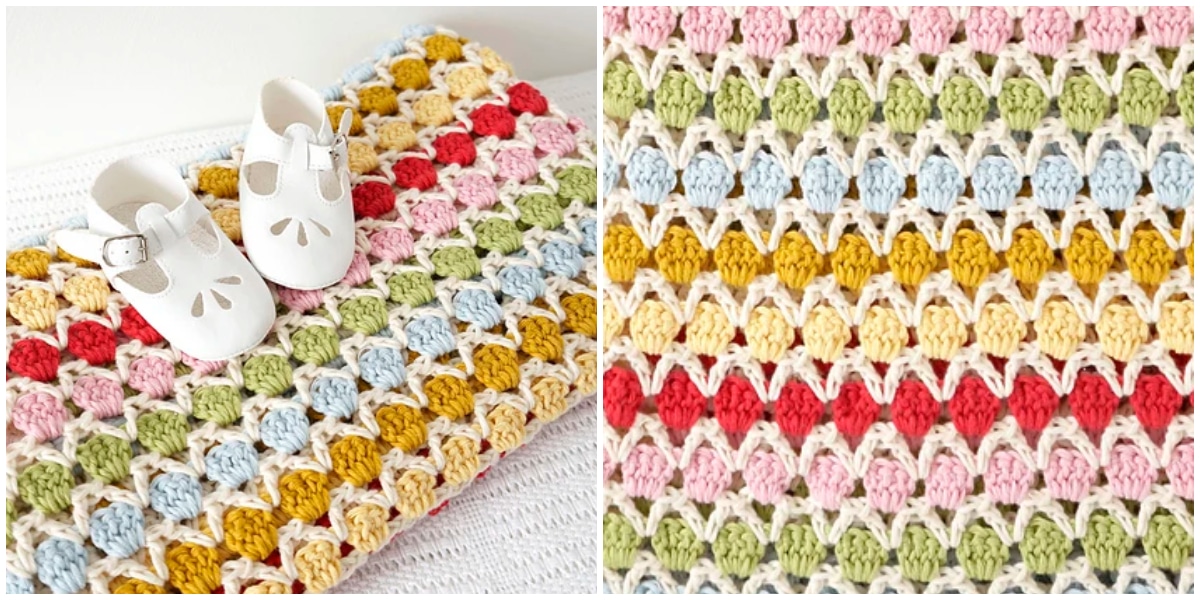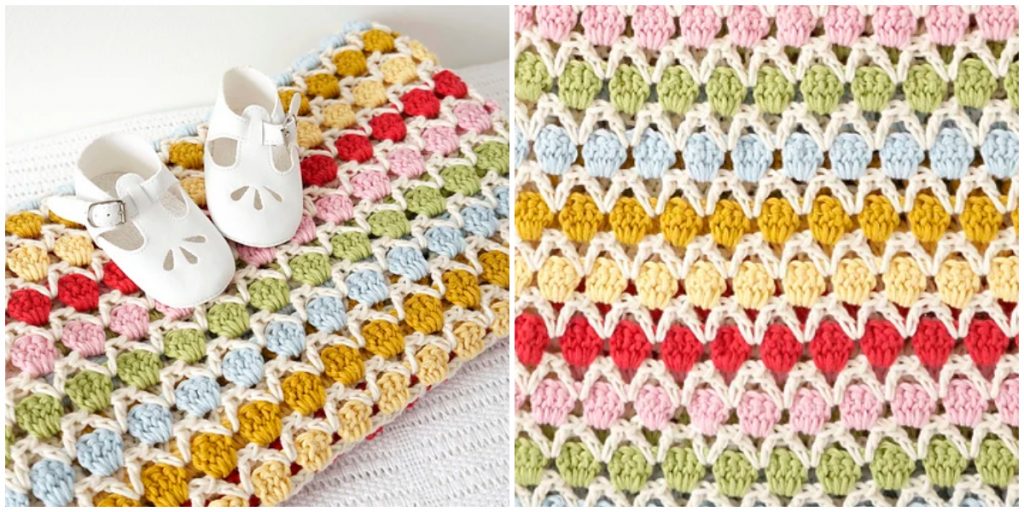 Easy to make with full instructions. Includes lots of photos to guide you through making this lovely bright blanket for your baby or as a wonderful, colourful gift.
– Simple instructions are included to make a larger/smaller blanket.
Materials;
♥ Approx 600g of aran (worsted) weight yarn (full list of colours used included)
♥ 5mm (H) hook
Finished size;
70 x 95cm or 28 x 38"
Stitches you will need to know;
slst = slip stitch
ch = chain
tr = treble crochet (dc in US terms)
How to change colour yarn at the beginning of a row
If like me you're always looking for patterns, Well I am here to take the frustration out of searching for your next pattern. The crochet community has grown last few years and many designers are setting up their own websites and hosting their own patterns. I like to find and show you these independent designers and bring their fabulous projects to you. Please always visit and thank the individual designers for their generosity.