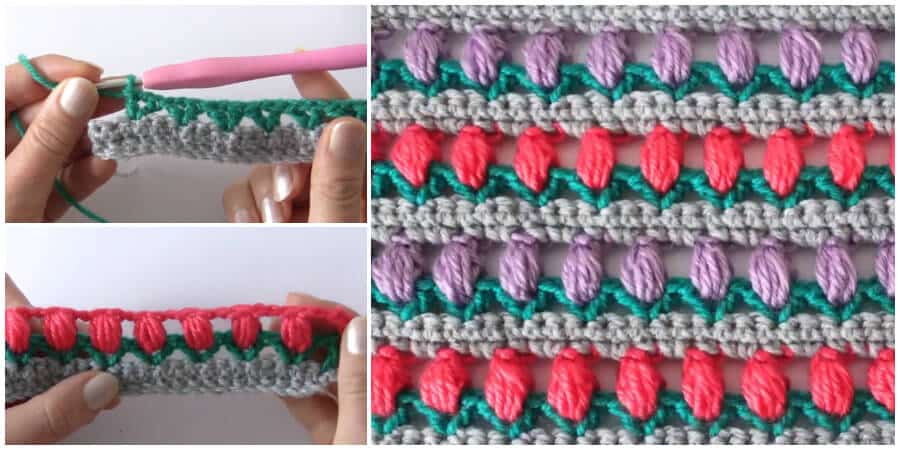 Tulips in a Row is a very easy stitch created by combining single crochet, V stitch, and puff stitch. You will need 3 different colours of yarn. This effective Crochet Tulip Stitch is very quick to make and can be used for a lot of different projects. The main pattern repeat is a multiple of 3. This beautiful crochet stitch is very appealing and can be used in many ways to create beautiful crochet objects: from little ones like headbands to bigger ones like blankets. There is no limit to what you can do. This stitch looks actually very similar and almost the same as the Cornet to croner (C2C) stitch pattern, but it is made horizontally rather than diagonally. I can even imagine this stitch for a wonderful bag that has some lining inside such that the bag does not get too draggy when adding items such as your yarn skeins or crochet projects. Let's start !
How to Crochet Tulip Stitch ?
The Tulip Stitch is a beautiful crochet stitch that creates a delicate, three-dimensional texture. It's a great stitch to use for blankets, scarves, hats and more! To create the tulip stitch, you start by making a series of double crochets into the same stitch. Then, instead of working into the next stitch, you insert your hook under both loops of the previous stitch and work your next double crochet. This creates the "petal" of the tulip. By repeating this technique, you can create a series of tulip stitches that will give your project a unique and elegant look.
Follow Crochet Written Pattern Below:


Pattern:
Work in sets of 3 + 3
R1:Hdc in 2nd chain from the hook and in each across.
R2: Ch 2, skip first sp, *(Puff, ch 2, Puff) in same stitch, sk 2, rep from * to last st, dc in last stitch.
R3: Ch 3 (counts as hdc and ch 1), skip first 2 spaces, *(3 hdc in ch 2 space, ch 1, sk 2 puff stitches, rep from * to end, ch 1, skip sp, hdc in chain space.
R4: Ch 1, sk 1st sp, *sc in each of the hdc from row before, skip ch 1 space, rep from * to end, sc in turning chain.
R5: ch 2, skip 2 stitch, *(puff, ch2, puff) in same stitch, sk 2, rep from * to last 2, sk 1, dc in last.
Rep 3-5 for desired length.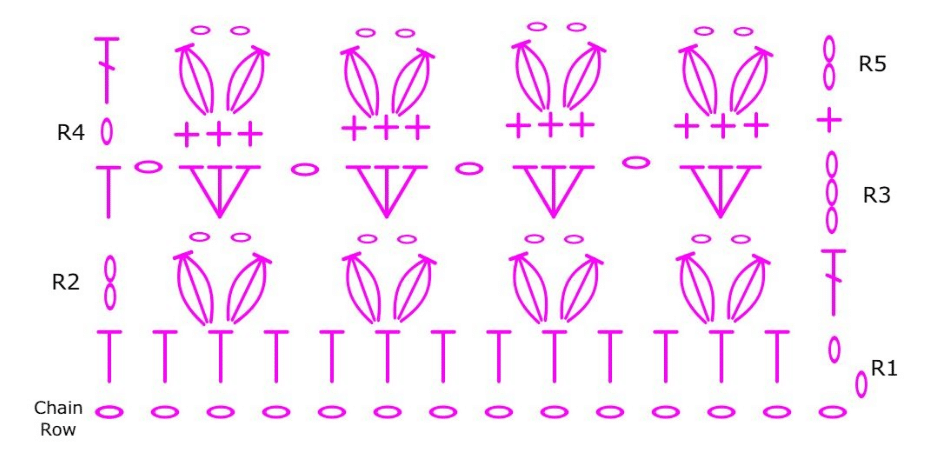 Part I

Part II

Learn how to create the Crochet Bead Stitch. This works for any size project. Chain in multiples of even numbers, like 30, 32, 34 and whatever. Check out the source here – Crochet Box Stitch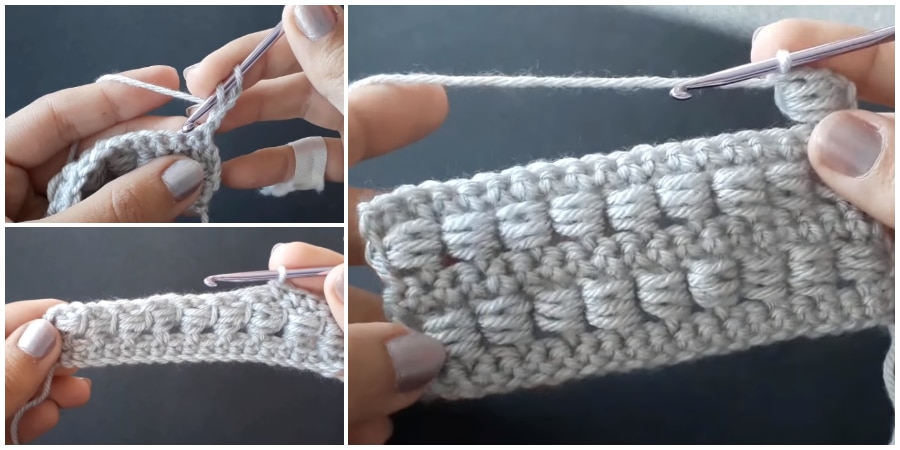 This Crochet Box Stitch step by step video tutorial, allows you to learn a new crochet stitch quickly and easily. You will also know what stitches to use to crochet this pattern, what yarn to buy and what hooks are the best. – Check out the source for the video tutorial here – Crochet Box Stitch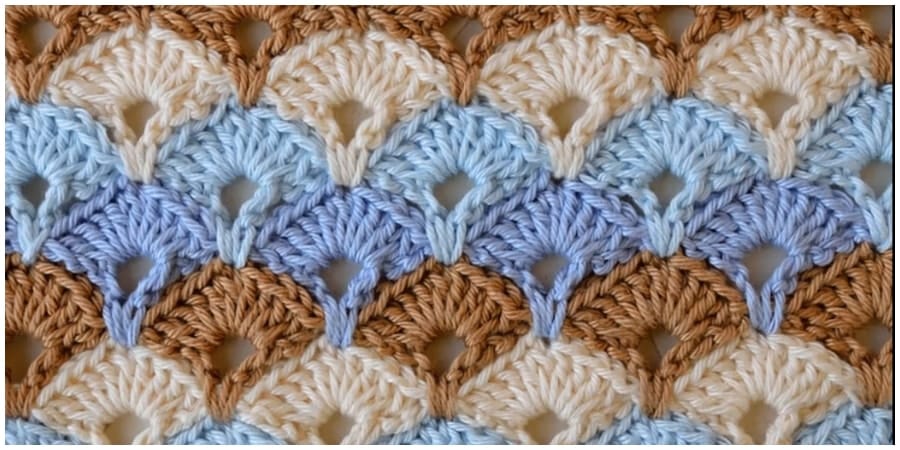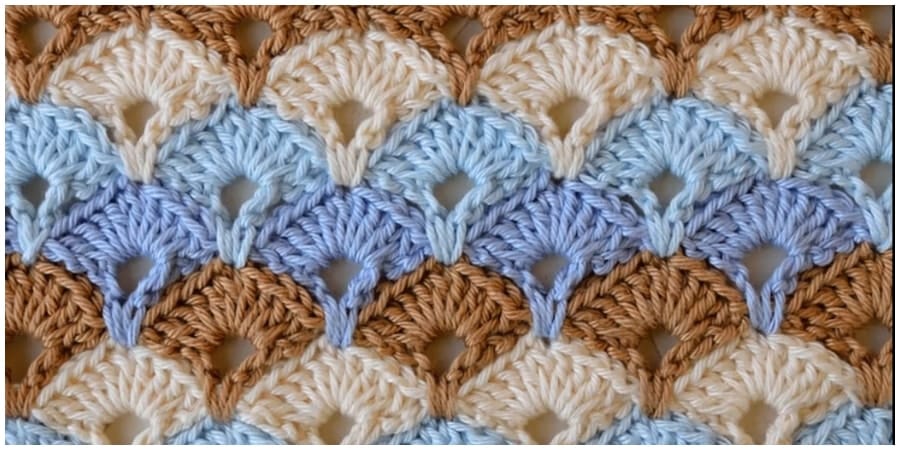 This pretty stitch is simple to learn and great for many different types of crochet projects. The crochet shell stitch can be made by placing several stitches into the same stitch. – Check out the source for the video tutorial here – Crochet Shell Stitch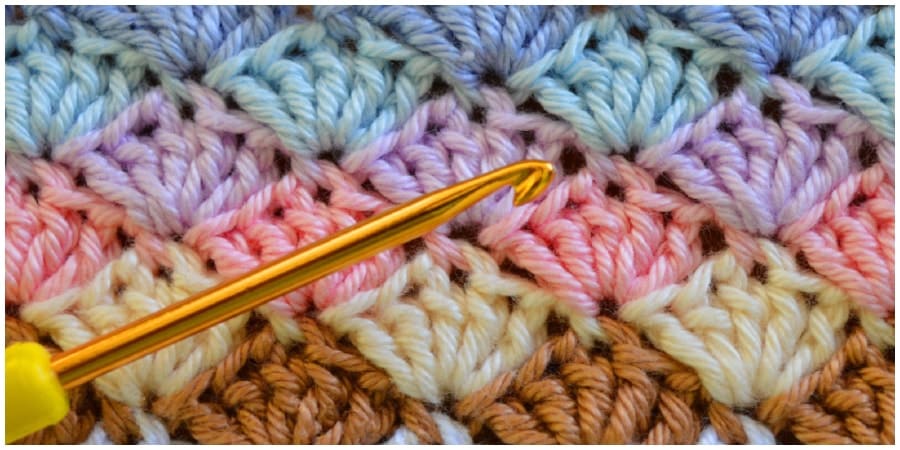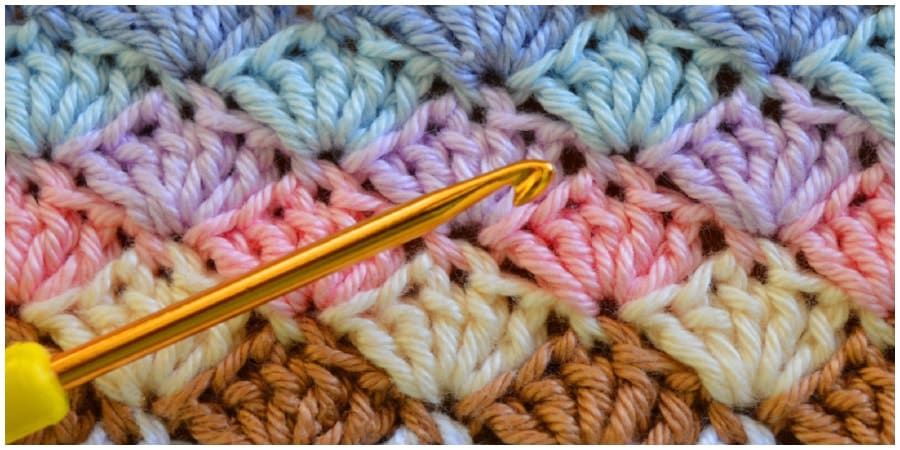 Follow Crochet-Kingdom.com on your favorite social media – Pinterest – Facebook – Instagram
While you're in the crafting mood, check out our favorite Crochet Stitch Patterns too!
Well I am here to take the frustration out of searching for your next pattern. I like to find and show you these independent designers and bring their fabulous projects to you. Please always visit and thank the individual designers for their generosity.
Happy Crocheting to you !