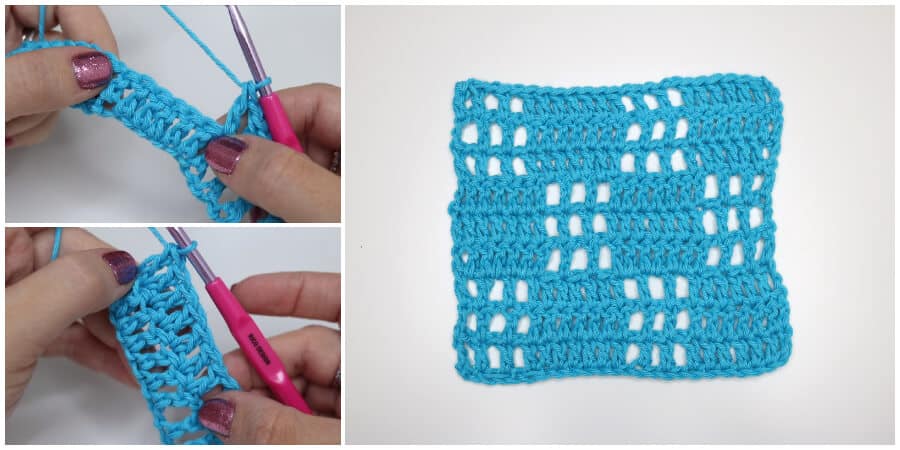 Filet crochet is an easy technique that can have stunning results. Do you know What makes up filet crochet? The double crochet stitches are used to create the actual grid AND to fill them in. Empty cells are made with a chain 2 between two double crochet stitches. The blocks can be made using 3dc or 4 dc stitches, depending on the version of filet crochet that you're working. Do you know how to filet crochet ? The hook for your pattern should be a size smaller than recommended, so your stitches can be a little stiff. When selecting or creating your design, remember that each filled grid will be four stitches wide. Below you will find the Filet Crochet tutorial available in both left and right handed versions.
Keep scrolling down the page for the video tutorial + written pattern and Bookmark this page to visit us again. You'll love this Adorable stitch. Open spoiler below for tutorial…
Here is a pin for your Pinterest boards so that you can refer back to this tutorial!

Click here to show tutorial


If you need to adjust the speed, go to settings (in the bottom right corner of the video) and adjust the speed. The subtitles are there as well.


Learn how to create the Crochet Bead Stitch. This works for any size project. Chain in multiples of even numbers, like 30, 32, 34 and whatever. Check out the source here – Crochet Box Stitch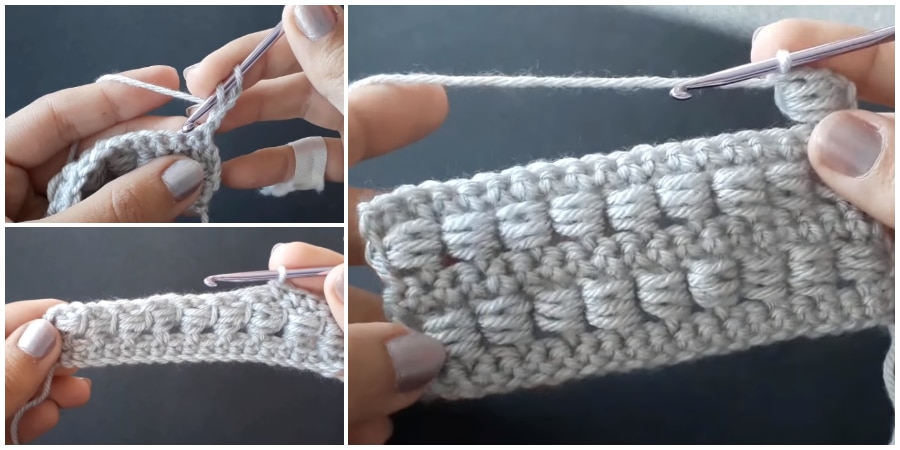 This is tunisian entrelac crochet stitch pattern. You just use a regular crochet hook – you won't need any special tunisian or afghan hook. It's an easy to remember pattern that works great for blankets, wash cloths, scarves and more. This creates a wonderful diamond pattern using the tunisian simple stitch or TSS. Check out the source here – Tunisian Entrelac Crochet Stitch