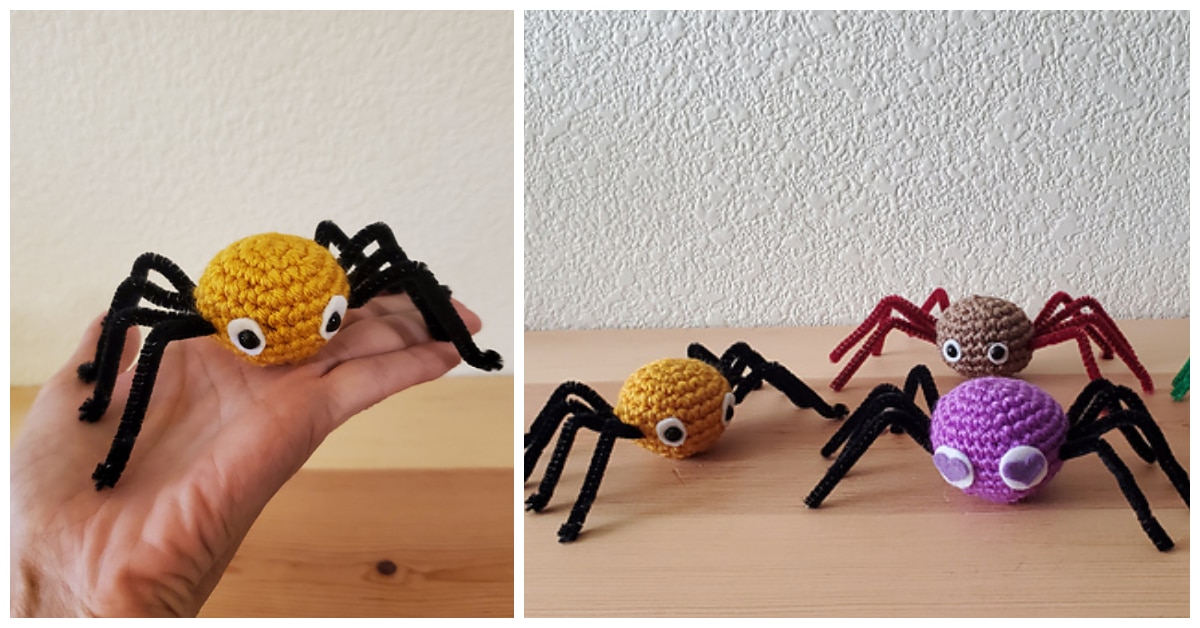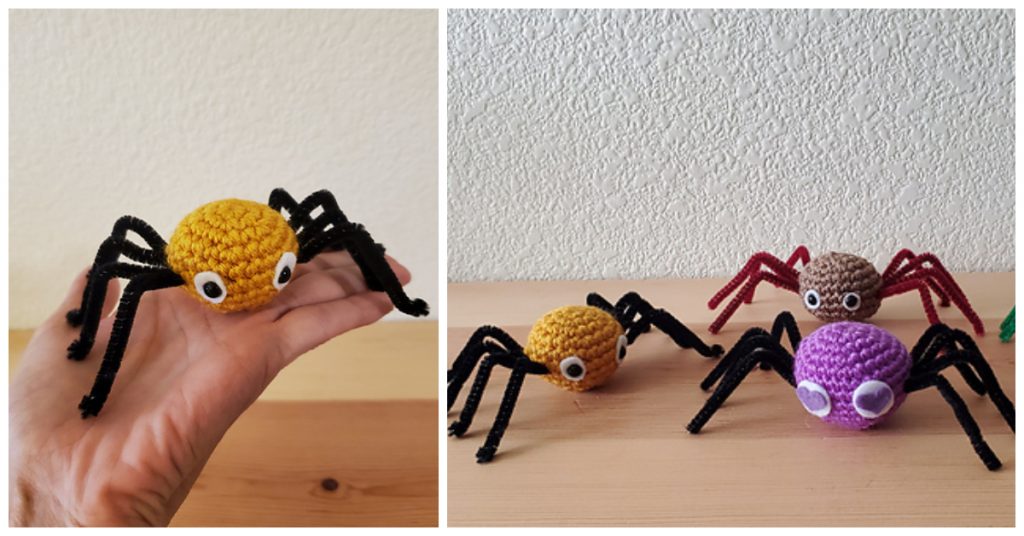 We are going to learn How to Crochet Halloween Amigurumi Spider. These little spiders are very easy to make and perfect for beginners. You can make a bunch of them in not time at all, choose any colors you want and make different kind of eyes. You can add a string to hang them as well. These spiders are small and really quick to make. You could make a whole bunch of them, all black or different colors to decorate your home for Halloween.
Halloween is for all the spooky things, including bats and spiders! I'm not a fan of these creepy crawlers but I don't mind have this one in my home! It's the perfect addition to all my decorations! Maybe you'll be a fan too! He promises he's a friendly spider!
t is just in time to create as many as you can before Halloween. You can create a spider web to hang them around the house or just have them chill around the house in random areas. Halloween Amigurumi Spider also would be perfect for pranking your friends and family :)))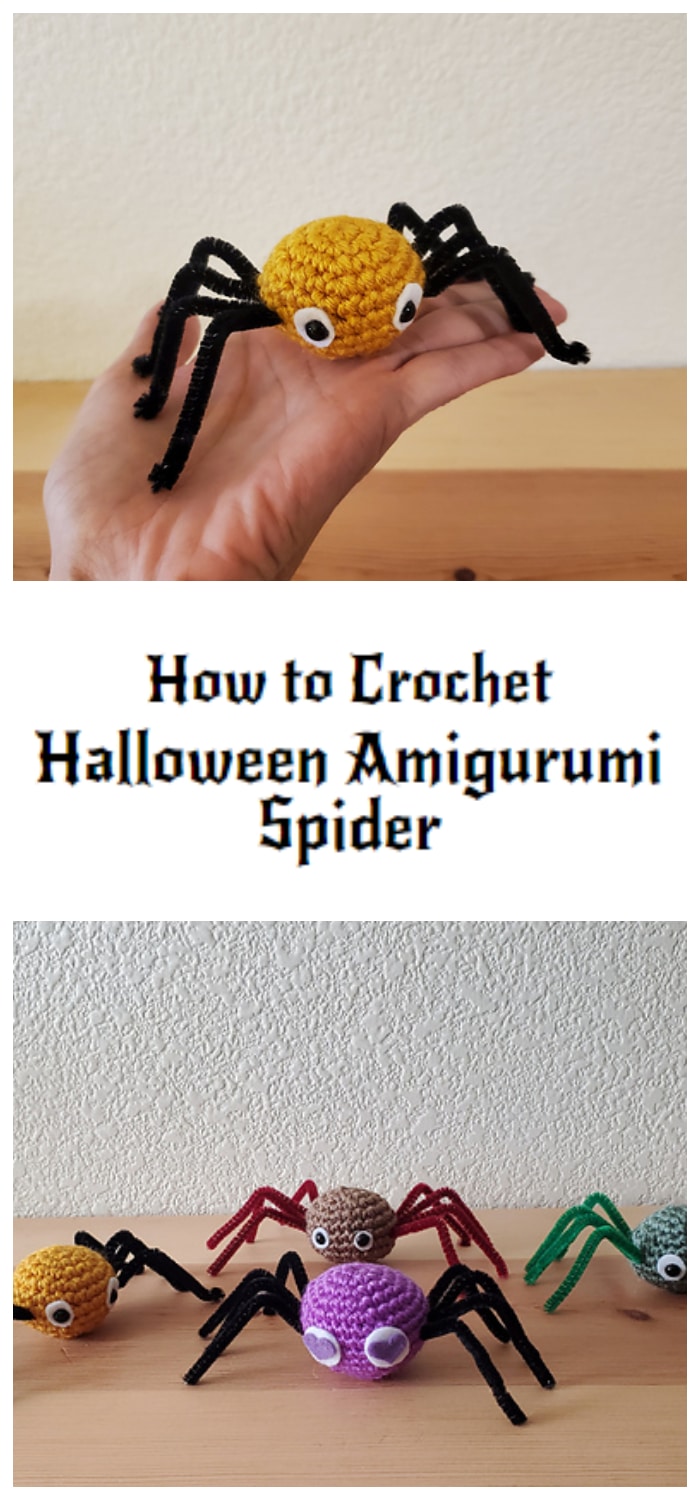 Before you begin, review this page entirely so you understand the full scope of the project.
I would love to see a picture when you're done, so please feel free to come by our Pinterest Group and show off your project! Bookmark this page to visit us again.
Thanks for visiting! Follow Crochet-Kingdom on your favorite social media sites: Pinterest, Facebook.
If like me you're always looking for patterns, Well I am here to take the frustration out of searching for your next pattern. The crochet community has grown last few years and many designers are setting up their own websites and hosting their own patterns. I like to find and show you these independent designers and bring their fabulous projects to you. Please always visit and thank the individual designers for their generosity.