How to Crochet Cluster V Stitch. This gorgeous stitch has a nice texture and great for shawls, baby blankets and more cozy projects. This gorgeous chunky stitch is a great stitch that has a strong look about it. If you've never done it before and like picture tutorials, you've come to the right place!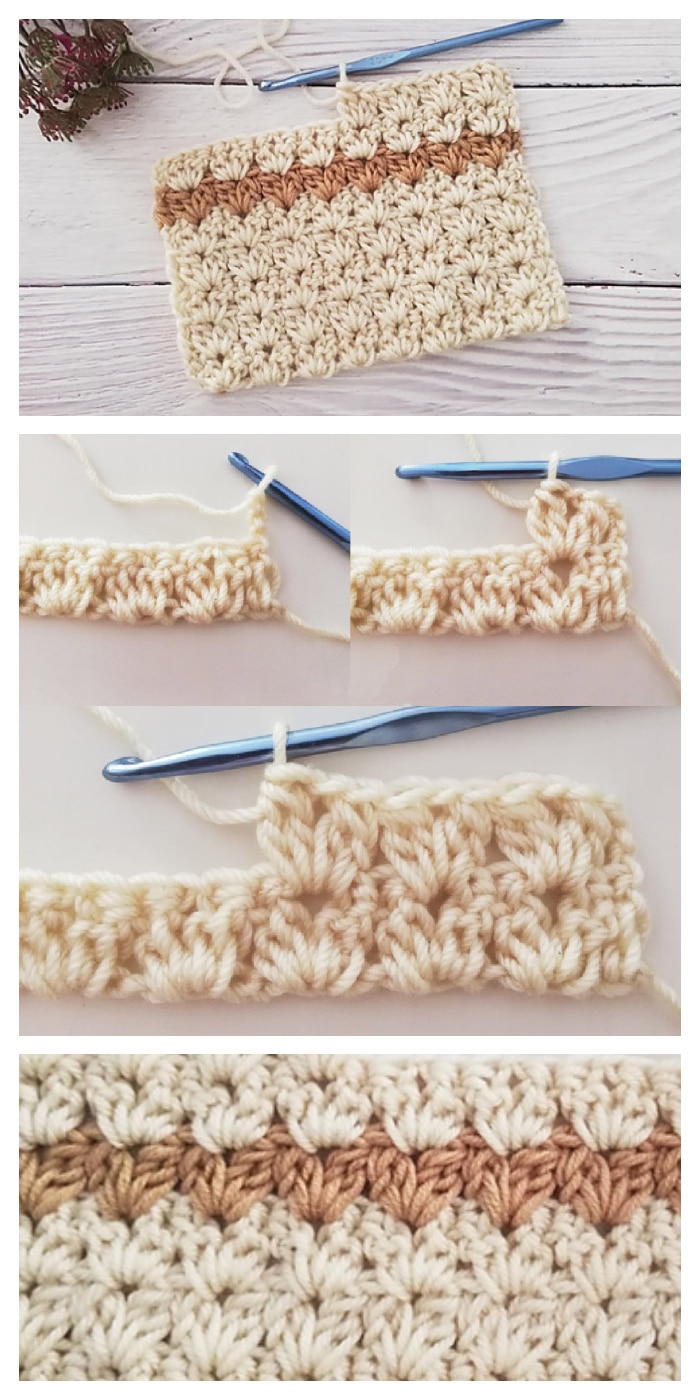 The cluster v-stitch is very similar to the v-stitch, but it is just thicker. It's a great stitch for making a blanket that's strong, but lacy. Any weight of yarns you wish to use and recommended hook size for the yarn weight you selected. You can make this with solid or multiple colors.
The texture this stitch creates is beautiful and quite thick so it can be used successfully for scarves, hats, blankets or even purses. This Crochet Cluster V Stitch pattern comes with video tutorial and chart link it's everything you will need in order to create this stunning stitch.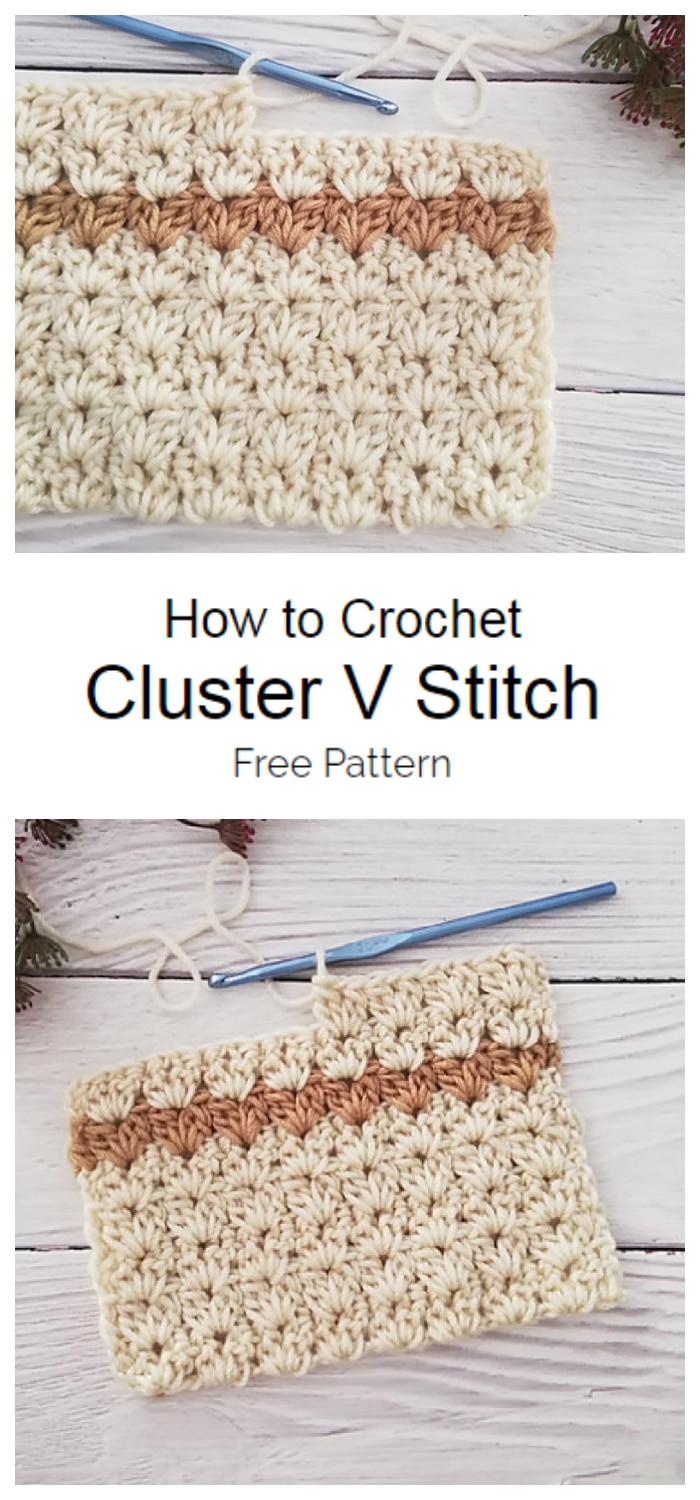 Pattern with a Single Crochet base row
Make a chain length in multiples of 3 + 2
Chain 20
Hook: I / 5.50mm
Row 1: in 2nd chain from hook, do 1sc. Do 1sc in each chain across the row (19 sc made)
Row 2: ch3 (is first dc) CL-V in next st, Skip 2, CL-V when 2 sts left..Skip 1, DC in last.
Row 3: ch3, CL-V in each ch1sp across the row. end with dc in tch.
Repeat row 3 for the remainder of your pattern
Pattern without a Single Crochet base row
This pattern uses a multiple of 3 plus 1 chains
Row 1: Work Cluster V-stitch in 4th ch from hook (the 3 skipped chains is first DC)
skip 2ch, Cluster V-st in next repeat from * to * to last 3ch then skip 2ch, 1dc in last ch. Turn.
Row 2: ch3 (1st dc) work Cluster V-st in each ch1 space across the row, end with 1dc in top of TCH.
Turn.
Repeat 2nd Row for the remainder of your pattern
Follow Crochet-Kingdom.com on your favorite social media – Pinterest – Facebook – Instagram
While you're in the crafting mood, check out our favorite Crochet Stitch Patterns too!
Well I am here to take the frustration out of searching for your next pattern. I like to find and show you these independent designers and bring their fabulous projects to you. Please always visit and thank the individual designers for their generosity.
Happy Crocheting to you !