This Crochet Zigzag Spike Puff Stitch will help you make any work easy and quick. The texture of the stitch is very rich and gives the fabric a very thick look. Using a back and forth, puff stitch technique, the zig zag style creates an almost braided pattern that makes the surface of your project really cushiony soft and irresistible.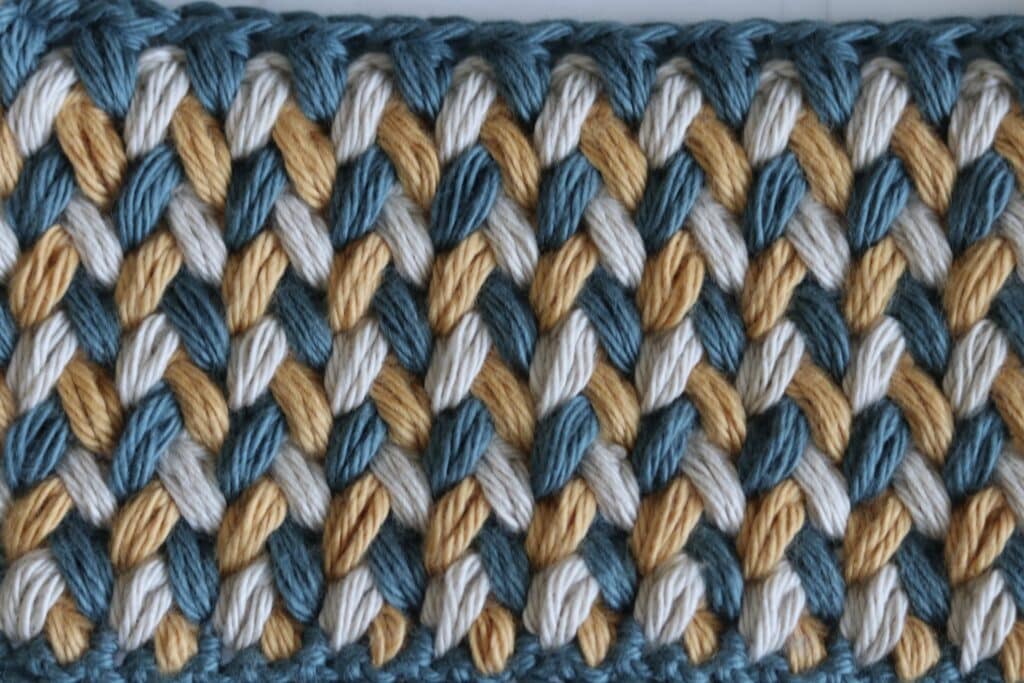 This Crochet Zigzag Spike Puff Stitch is easy to follow. It is a great project for beginners because it doesn't require any pattern reading skills and it's an easy repetitive pattern. If you are looking for a quick, fun way to make something special for someone in your family or life, it would be perfect project.
The pattern creates a very thick fabric that is solid and the same on both sides. It is worked by creating rows of alternating puff stitches worked in the spaces two rows below. Because of a combination of the spike stitches and puff stitches does require a bit more yarn, but the results are well worth it. I could see this stitch being used in kitchen accessories, blankets, hats, scarves, bags and more!
Follow Written Pattern Below: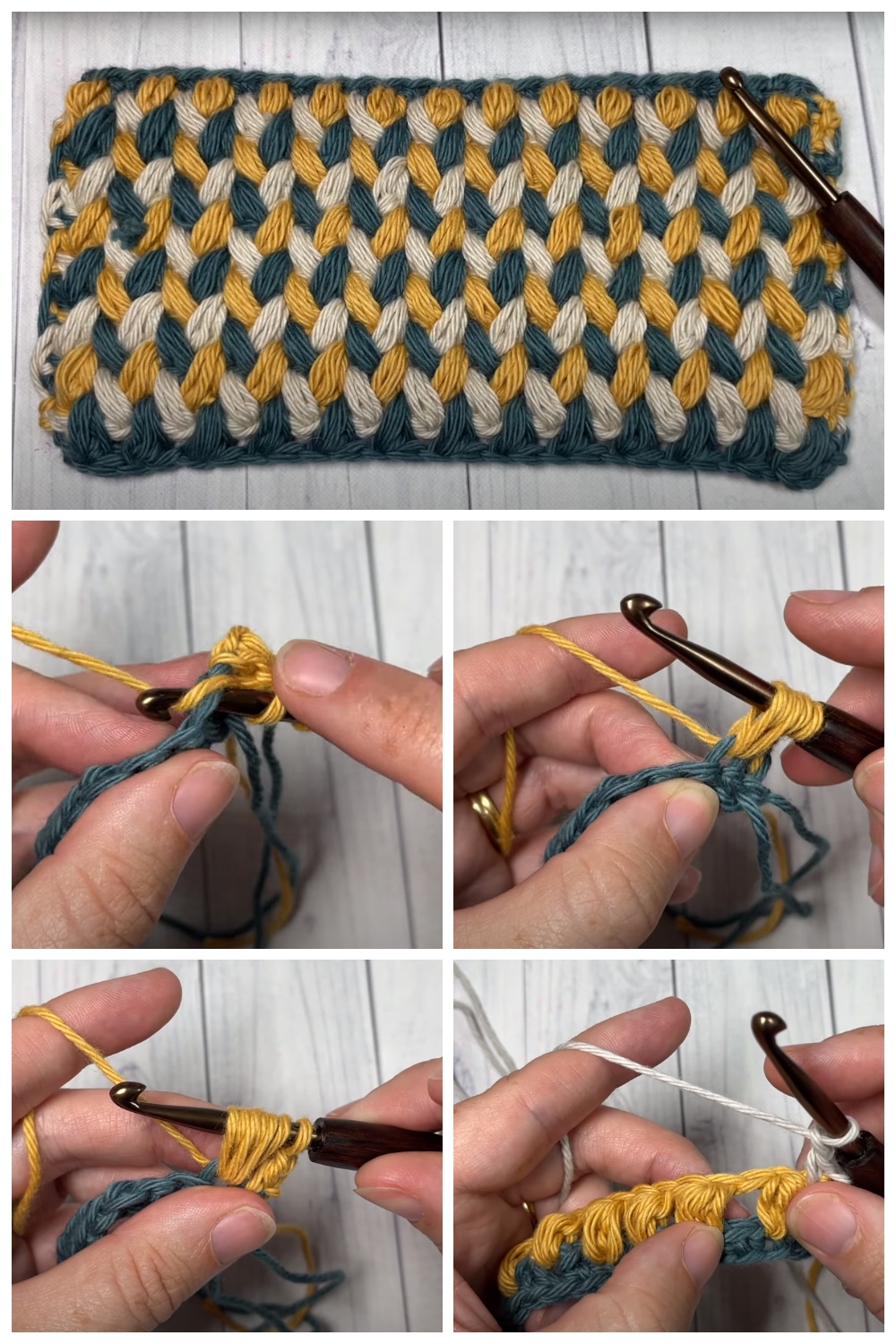 SKILL LVL: Beginner
Puff Stitch (Pf): YO, insert hk in designated st, YO and pull up a loop. [YO, insert hk in same st, YO and pull up a loop] two more times. YO and pull through all seven loops. Ch one.
Additional Notes: Ch 2 at beginning of rows counts as a half double crochet stitch.
Row 1: Ch any number of sts divisible by 3 and add 3 at the end. 1 dc in 4th ch from hk. Working backwards on the ch, pf in ch behind the dc you just made. *Sk 1 ch, dc in next. Pf in skipped ch. Rep from * to last ch. 1 hdc in last ch. Ch 2 and turn.
Row 2: Sk 1st st. 1 dc in first pf st. Pf in skipped st (space between hdc and pf st). *Sk next dc and sp between pf st. 1 dc in next pf st. Pf in sp between pf sts behind dc. Rep from * to last st. 1 hdc in turning chain.
Repeat: Rep row 2 until your project measures the length you want.
Follow Video Tutorial Below:
How to Crochet Puff Stitch – richtexturescrochet.com
Some More Crochet Puff Stitch Patterns:
learn How to Crochet Puff Stitch Crochet Pattern. It's super quick and easy to get the hang of, even if you're a complete beginner, or still new to crochet. Once you do, you can breeze through this blanket and have something really special and functional to enjoy.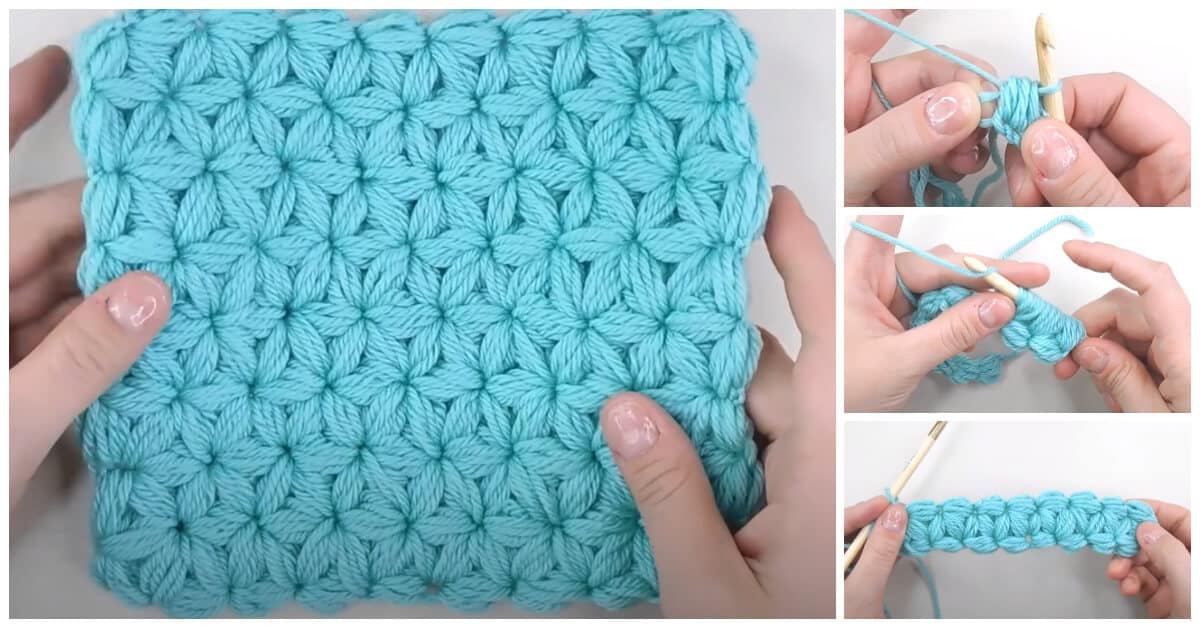 I wanted to make a big, squishy Crochet Puff Stitch Blanket and I must say – mission accomplished. This comfy blanket is easy to make and works up pretty quickly. Great project for new and experienced crocheters alike! The puff stitch is related to the popcorn stitch and the bobble stitch which pops out on both sides of the work, meaning the back of the work looks pretty much like the front.