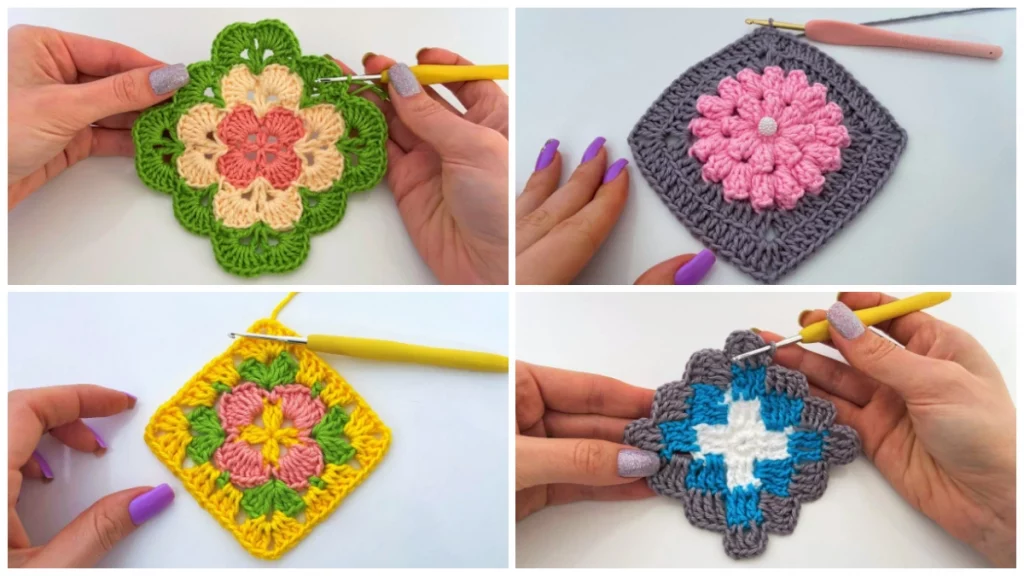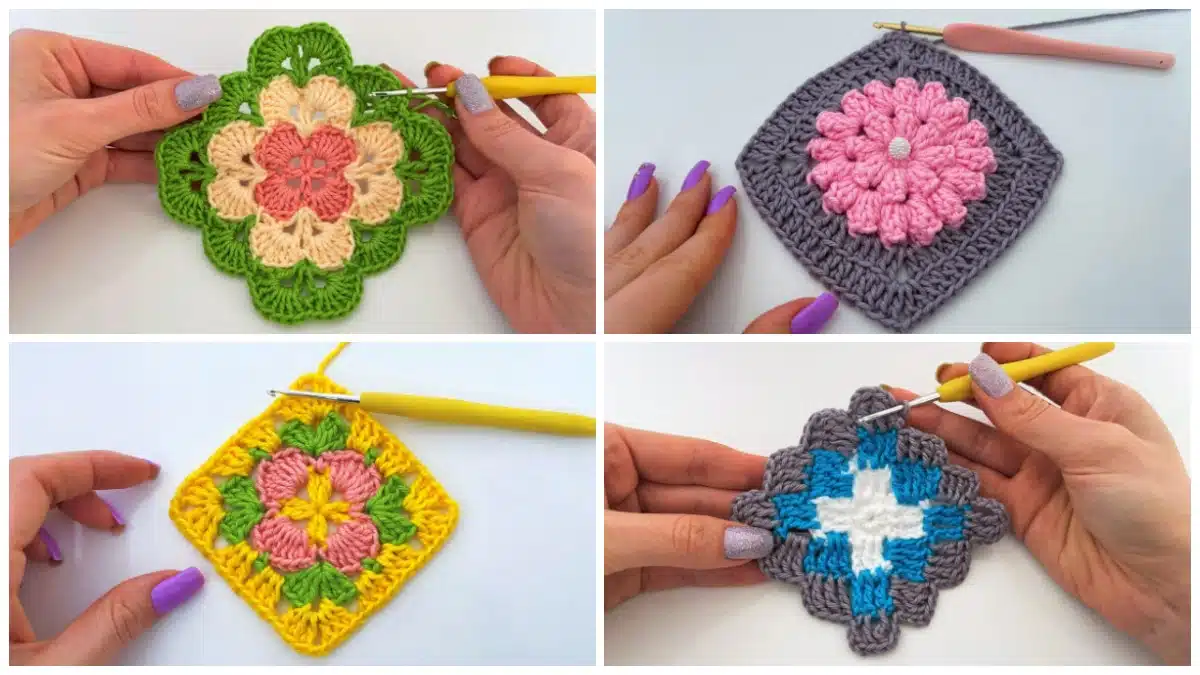 Are you looking for some Wonderful Granny Square Patterns? If so, you have come to the right place! In this blog post, we will be sharing 4 Granny Square Crochet Patterns that are perfect for beginners. Using Granny squares, you can crochet a blanket without having to carry the blanket-in-progress with you. You make the squares individually, then stitch them together.
Material List: You can use Baroque string number 4 (Marca Circulo) Tex 590, Needle number 2.5 mm
Granny Square Crochet
Granny Square is an easy crochet pattern that can be made in many ways with a variety of different crochet stitches in the shape of a square. It's that simple to crochet a square pattern. It can also be made by crocheting multiple squares together to make bigger squares, and can be used for a range of projects, from blankets to afghans to bags and even a crocheted granny square sweaters.
Crochet Square With Popcorn Stitch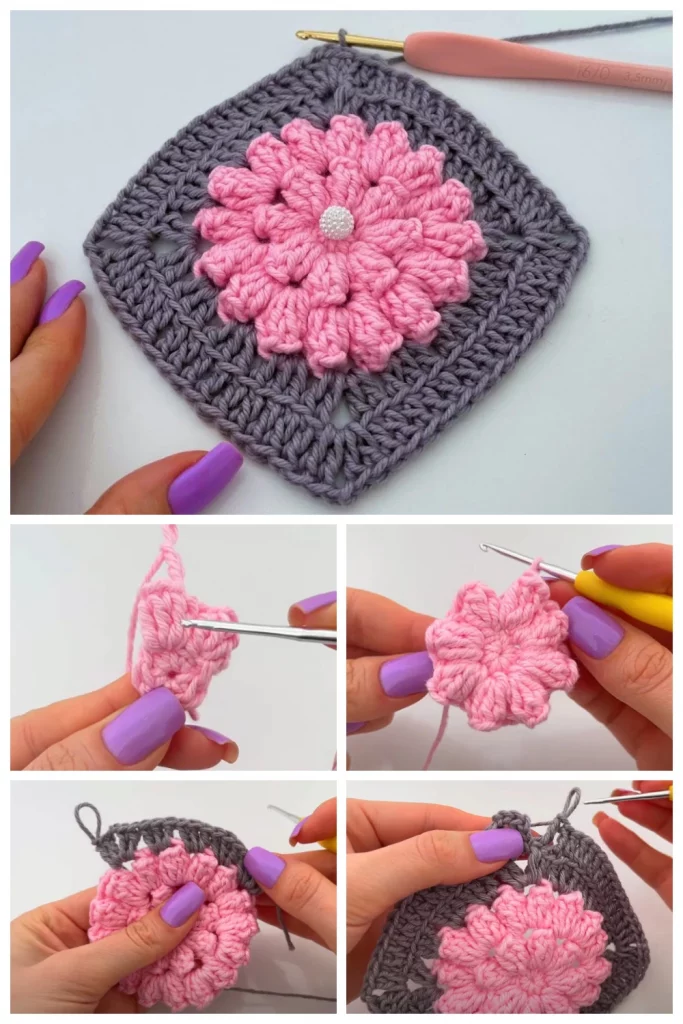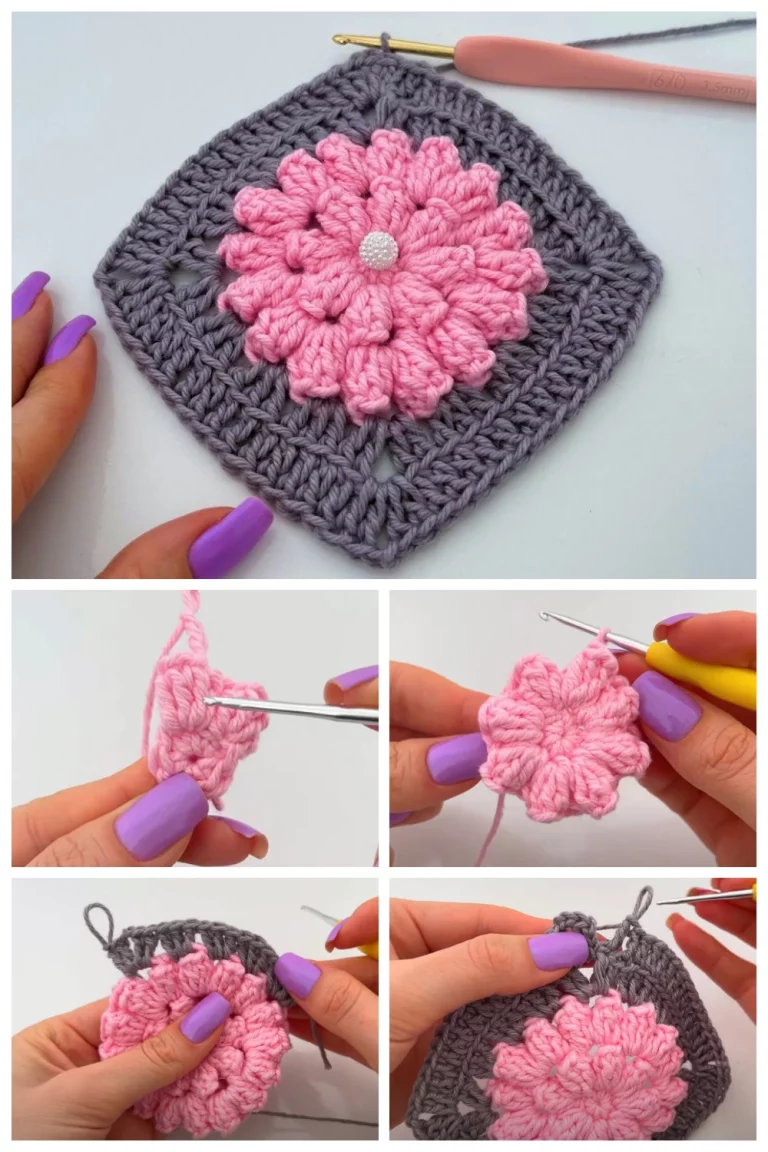 How to crochet a beautiful popcorn stitch Square! In this video you will see step by step how to crochet the popcorn flower square. Crochet Popcorn Stitch Flower will completely prove your expectations. This pattern is quick, easy, and fun. If you're familiar with the Popcorn Stitch, it shouldn't take you long to work up this crocheted flower
Very Easy Crochet Square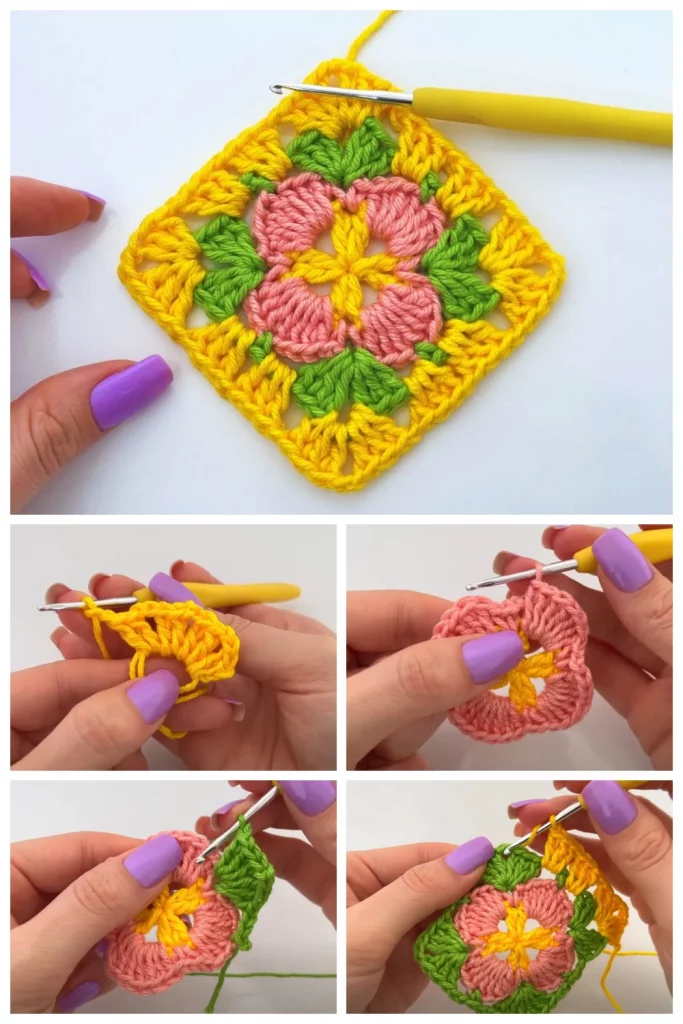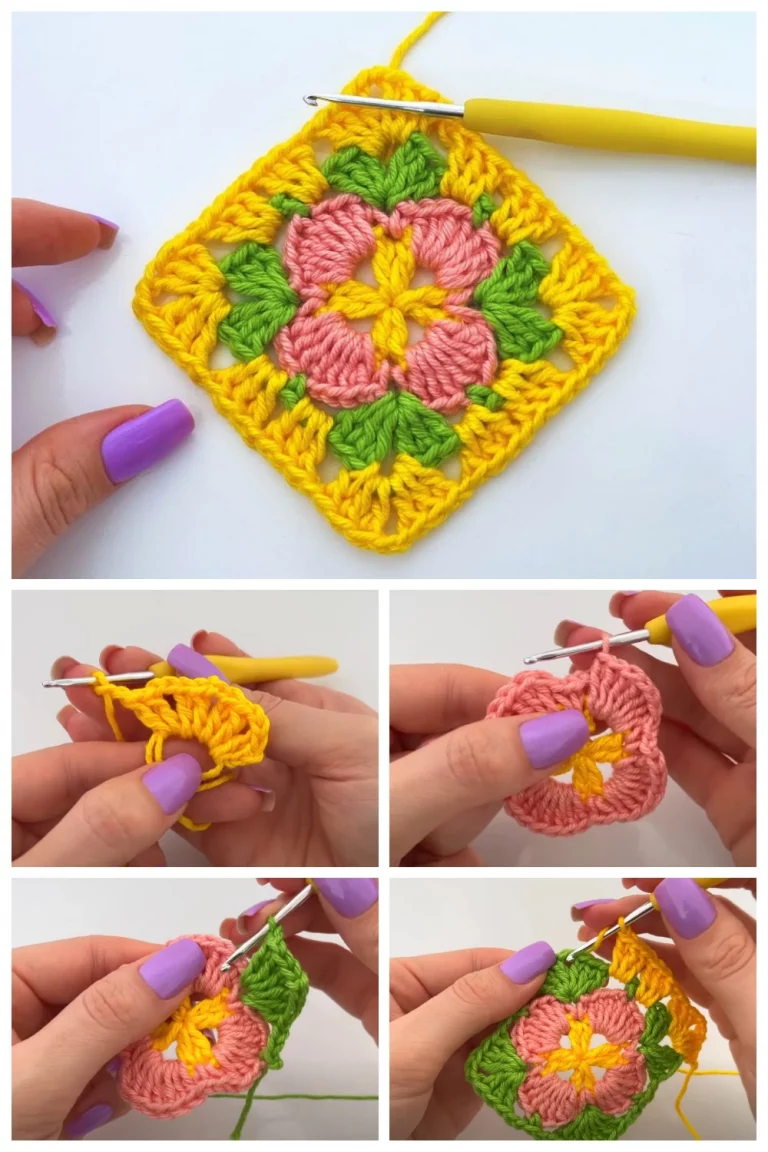 Granny Squares are a fantastic place to start if you're new to crochet. A basic granny square is generally comprised of chains and treble stitches, worked from the centre outwards, but there are hundreds (if not thousands) of different granny square patterns out there.
You may also like these 2 Most Beautiful Crochet Squares. Crochet granny squares is generally comprised of chains and treble stitches, worked from the centre outwards, but there are hundreds of different square patterns out there – from intricate lace, textured stitches, pictorial crochet squares and much more.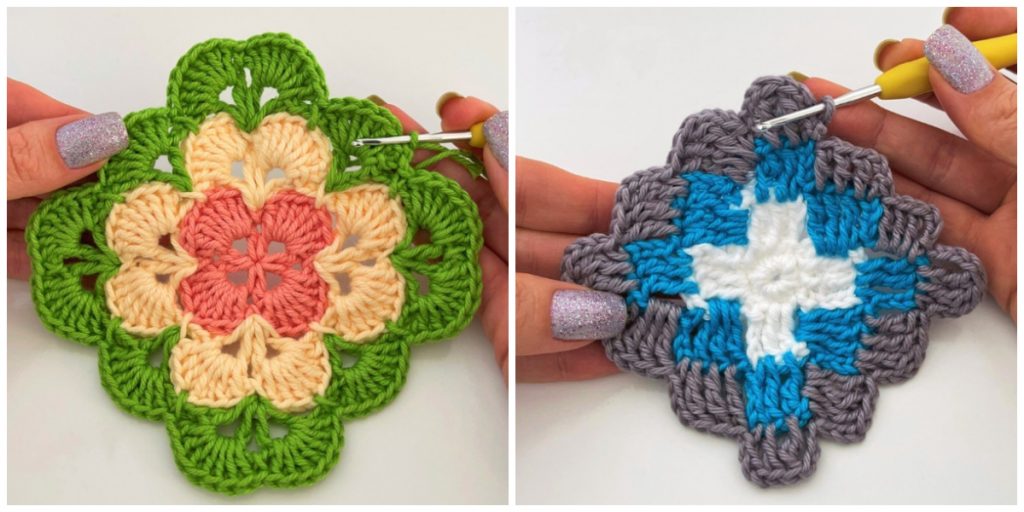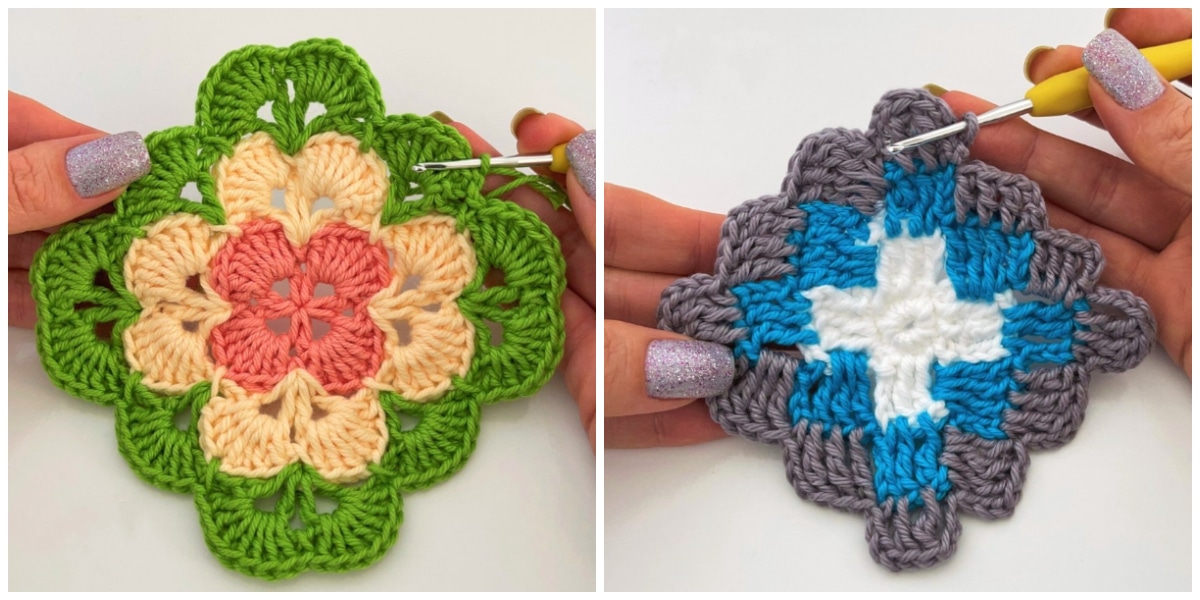 If like me you're always looking for patterns, Well I am here to take the frustration out of searching for your next pattern. The crochet community has grown last few years and many designers are setting up their own websites and hosting their own patterns. I like to find and show you these independent designers and bring their fabulous projects to you. Please always visit and thank the individual designers for their generosity.
Happy Crocheting to you !