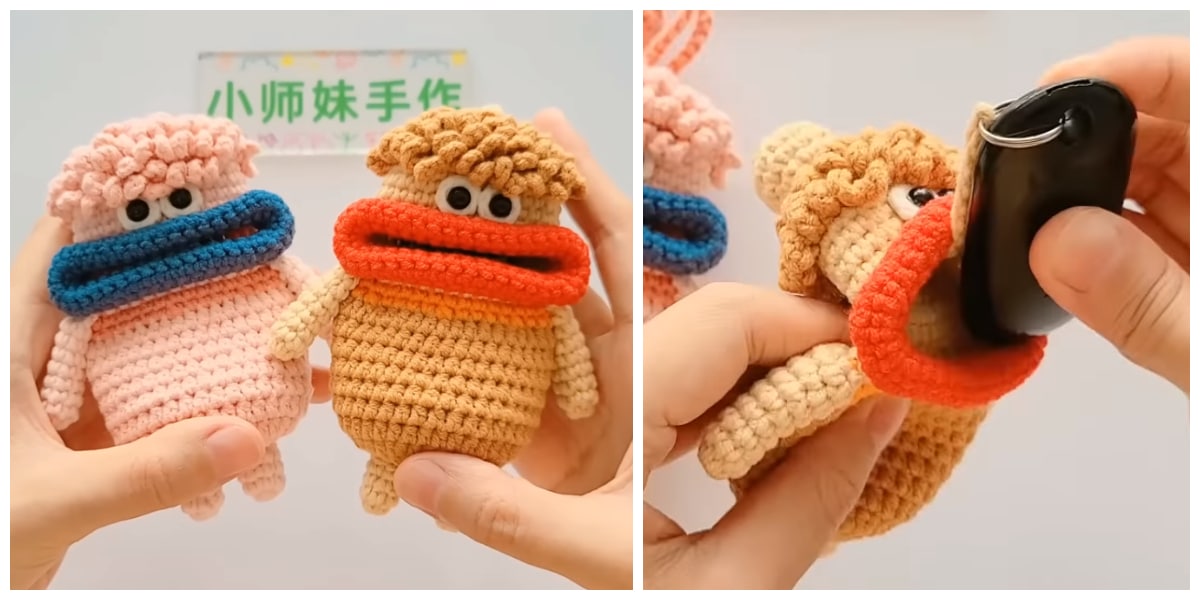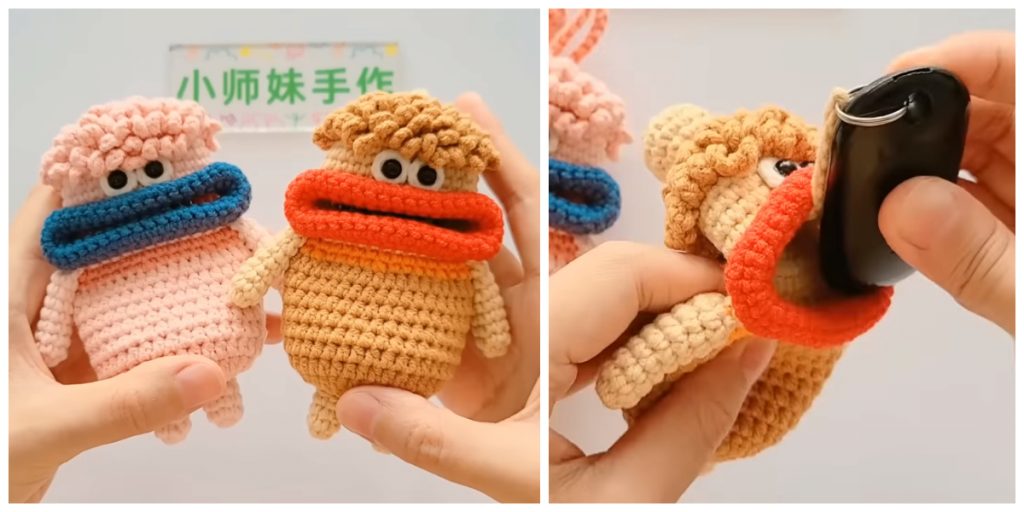 In today's video I'll be showing you how to Crochet Cartoon Decorative Small Bag that can hold electric car keys, it is a really easy pattern and friendly for beginners. Are you looking for a fun project you can whip up quickly? Try this easy crochet small bag that's just the thing for change, keys or other little knick-knacks.
Crochet Cartoon Decorative makes a perfect gift and can also be a great thing to sell at craft fairs and markets. Today you'll see just how many different ways you can crochet a keychain, and what kinds of projects really shine – tons of amigurumi food, animals and more.
As a result, this key bag keeps my keys organised in my bag, more importantly, it protects my smartphone screen from scratches and reduces internal bag damage caused by sharp keys. You'll need intermediate skills to complete this Crochet Cartoon Decorative Small Bag. This pouch is incredibly quick to make.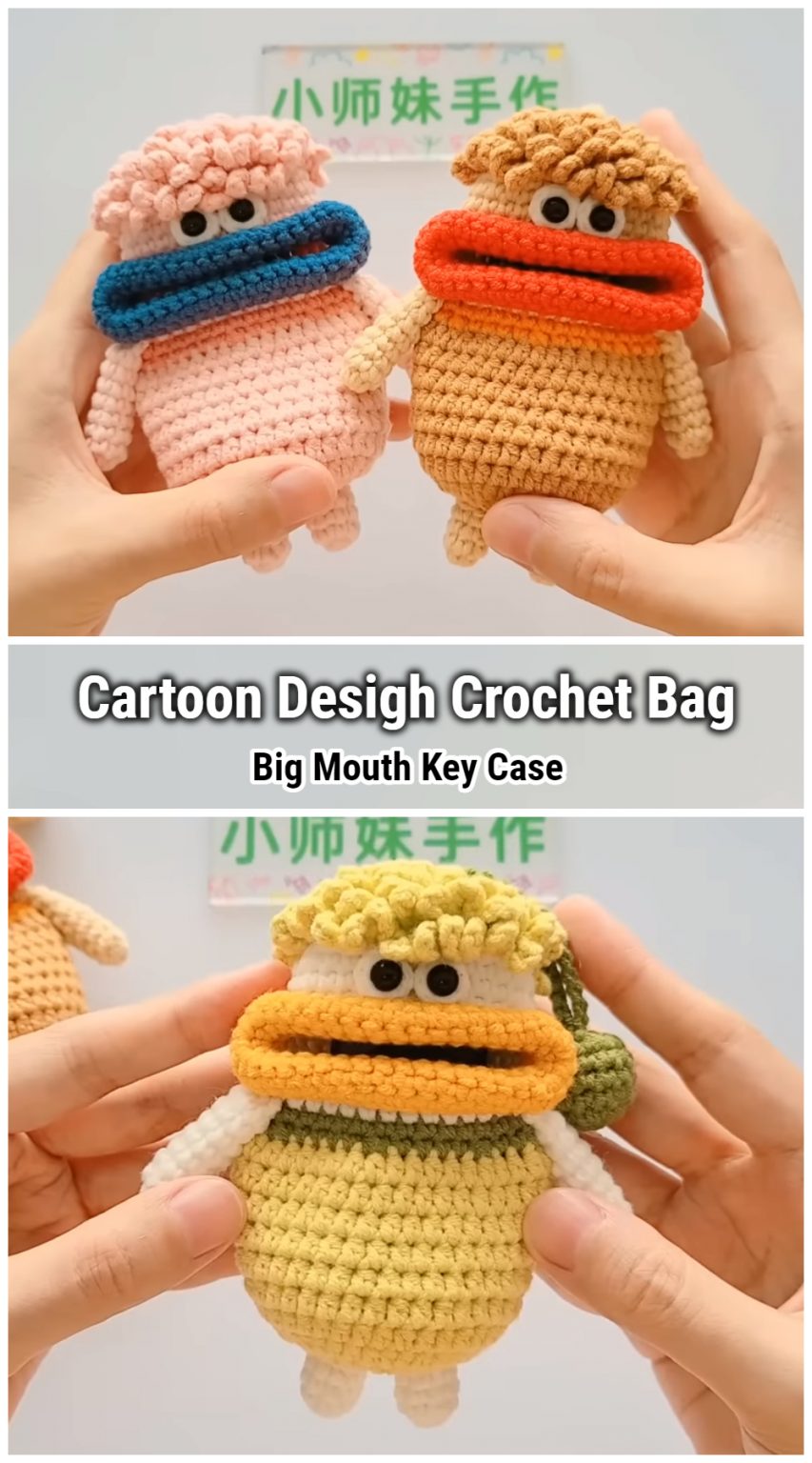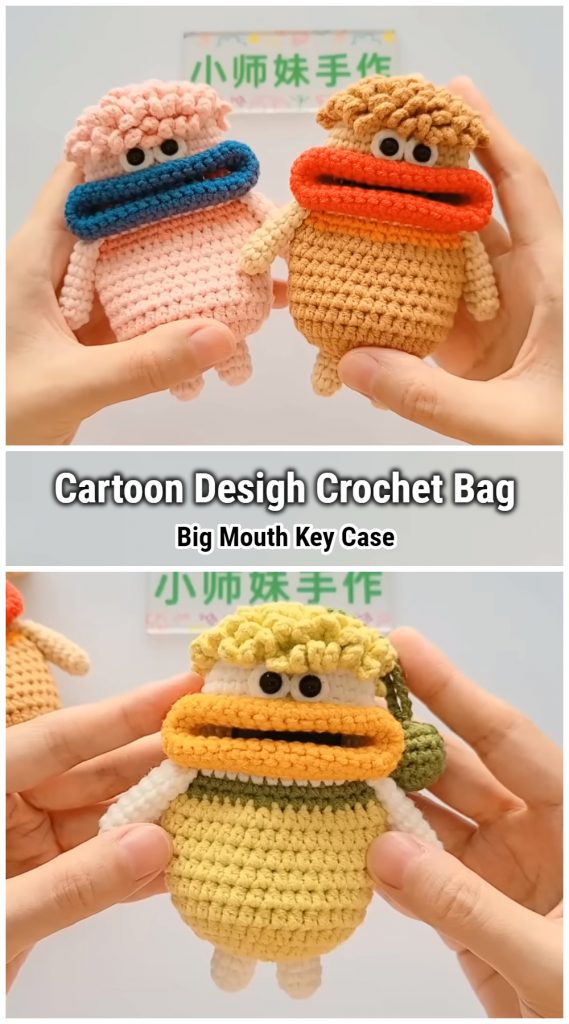 Crochet Cartoon Decorative Small Bag That Can Hold Electric Car Keys
You may also like the following free pattern tutorials :
1. CROCHET CACTUS KEYCHAIN
2. CROCHET CHERRY KEYCHAIN
3. CROCHET AMIGURUMI STAR KEYCHAIN
4. CROCHET BANANA KEYCHAIN
If like me you're always looking for patterns, Well I am here to take the frustration out of searching for your next pattern. The crochet community has grown last few years and many designers are setting up their own websites and hosting their own patterns. I like to find and show you these independent designers and bring their fabulous projects to you. Please always visit and thank the individual designers for their generosity.