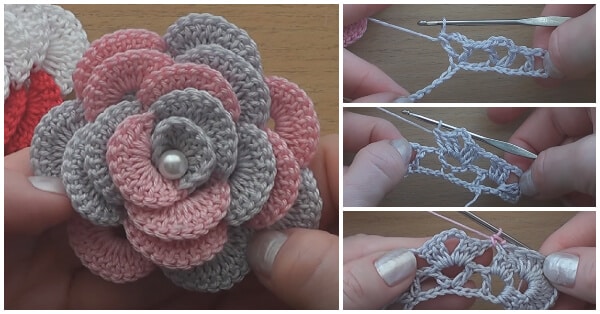 This Easy and Quick Crochet Rose Tutorial is the perfect project to add a little beauty to your world. It is always fun to make crochet flowers and Crochet roses are the best flowers of all. I have not shared a flower project for a while, I am going try and share some easy and colourful Easy and Quick Crochet rose patterns this year. If you want to learn How to make Crochet Flowers, we have some more tutorials for you! Sometimes a simple little crochet project is the perfect wind down at the end of a busy day, and enjoy getting creative with your yarn scraps! Small projects like these are great for using up scrap yarn! Happy Crocheting !
You may also like the following free pattern tutorials :
1. Easy and Simple Crochet Flower
2. Crochet 3D Flower Stitch
3. Super Easy Crochet Flower
4. Crochet Hat With Flower
5. Hand Embroidery Flower
6. Sunflower Embroidery
I would love to see a picture when you're done, so please feel free to come by our Pinterest Group and show off your project! Bookmark this page to visit us again.
Thanks for visiting! Follow Crochet-Kingdom on your favorite social media sites: Pinterest, Facebook.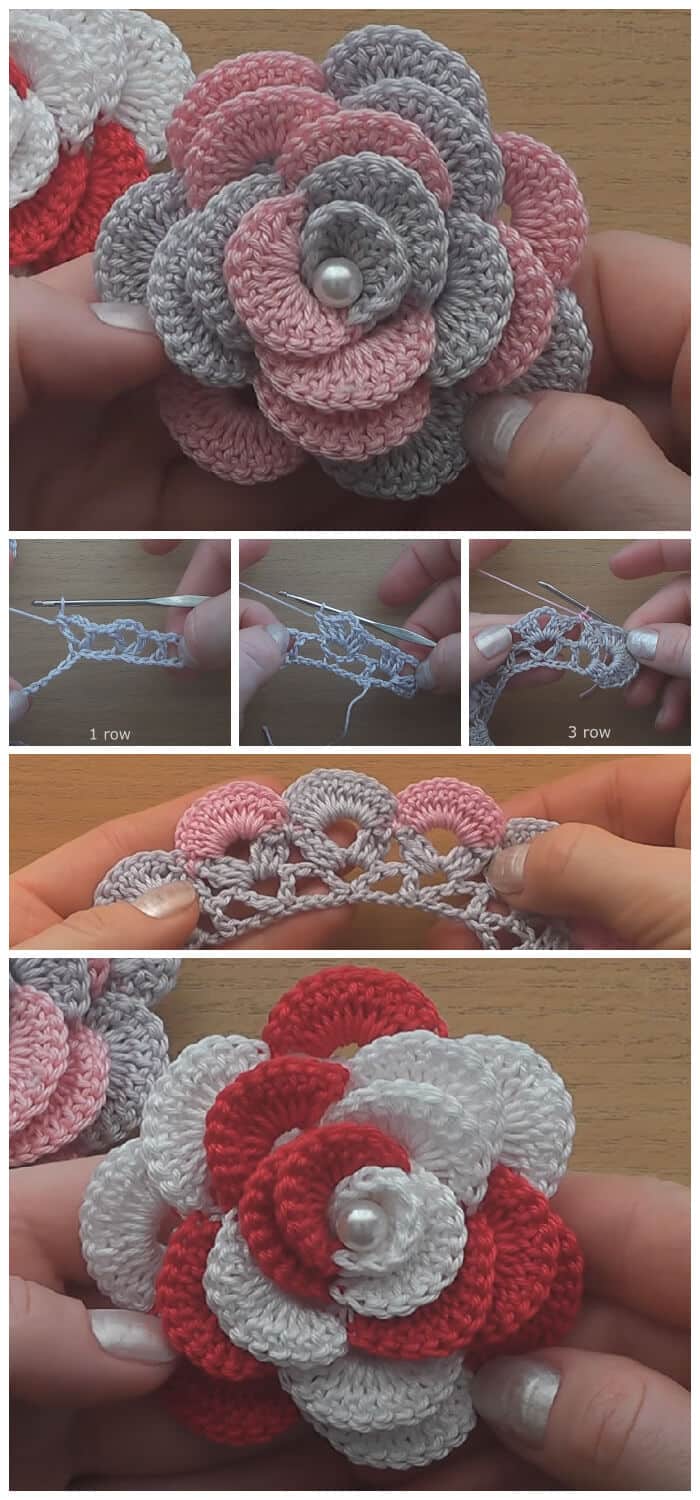 Open Video Tutorial
If like me you're always looking for patterns, Well I am here to take the frustration out of searching for your next pattern. The crochet community has grown last few years and many designers are setting up their own websites and hosting their own patterns. I like to find and show you these independent designers and bring their fabulous projects to you. Please always visit and thank the individual designers for their generosity.