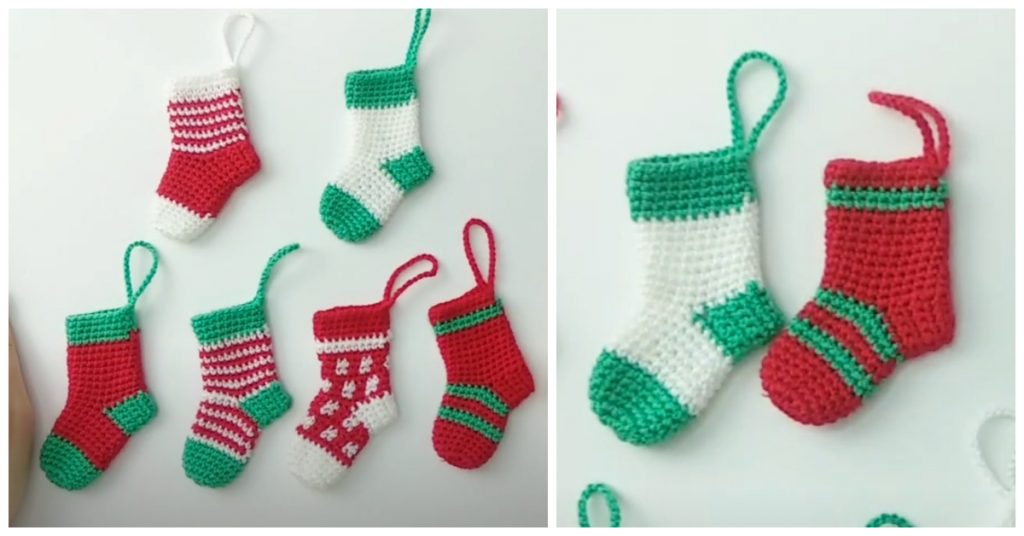 We are going to learn How to Crochet Easy Christmas Stocking. It's certainly enjoyable to make crochet slippers and blankets during the holiday season, but there's a special to crafting Christmas stockings that will be displayed on the holiday mantel for years to come. Make one of these crochet Christmas stockings for every member of your family. It will become a unique part of your family's holiday decor each year. Let these fun crochet stockings accent your home this Christmas season.
This video tutorial will teach you how to easily make these mini stocking, just the perfect size to hold a couple of candies! You can use more colors to create many colorful stockings for your Christmas tree this year! It takes only a few minutes to make this cute crochet Christmas ornament.
These socks may look complicated, but with some practice and determination, you'll be able to create these beautiful Christmas crafts in no time.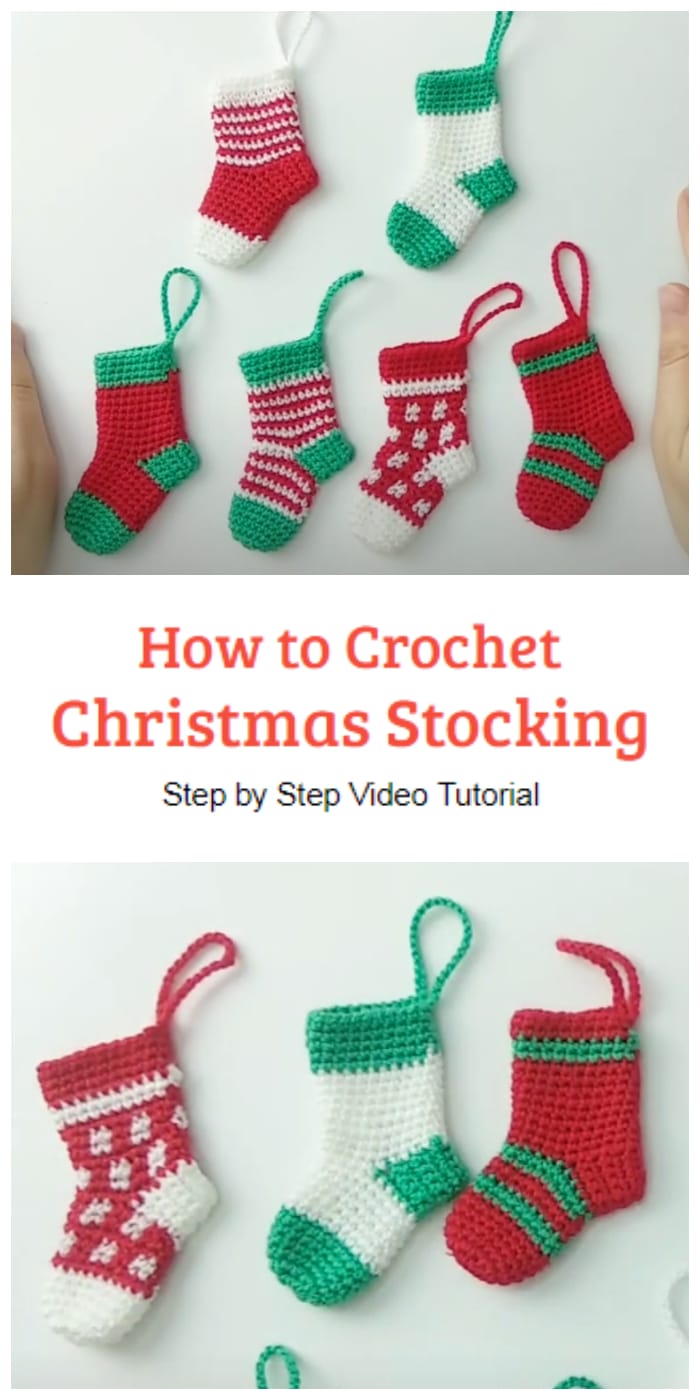 Before you begin, review this page entirely so you understand the full scope of the project.
You may also like the following free pattern tutorials :
1. Christmas Stocking Ornaments
2. Luxe Boho Crochet Christmas Stocking
3. Crochet Christmas Stocking Pattern
4. Crochet Christmas Tree Ornament
5. Crochet Snowman Amigurumi
I would love to see a picture when you're done, so please feel free to come by our Pinterest Group and show off your project! Bookmark this page to visit us again.
Thanks for visiting! Follow Crochet-Kingdom on your favorite social media sites: Pinterest, Facebook.
If like me you're always looking for patterns, Well I am here to take the frustration out of searching for your next pattern. The crochet community has grown last few years and many designers are setting up their own websites and hosting their own patterns. I like to find and show you these independent designers and bring their fabulous projects to you. Please always visit and thank the individual designers for their generosity.