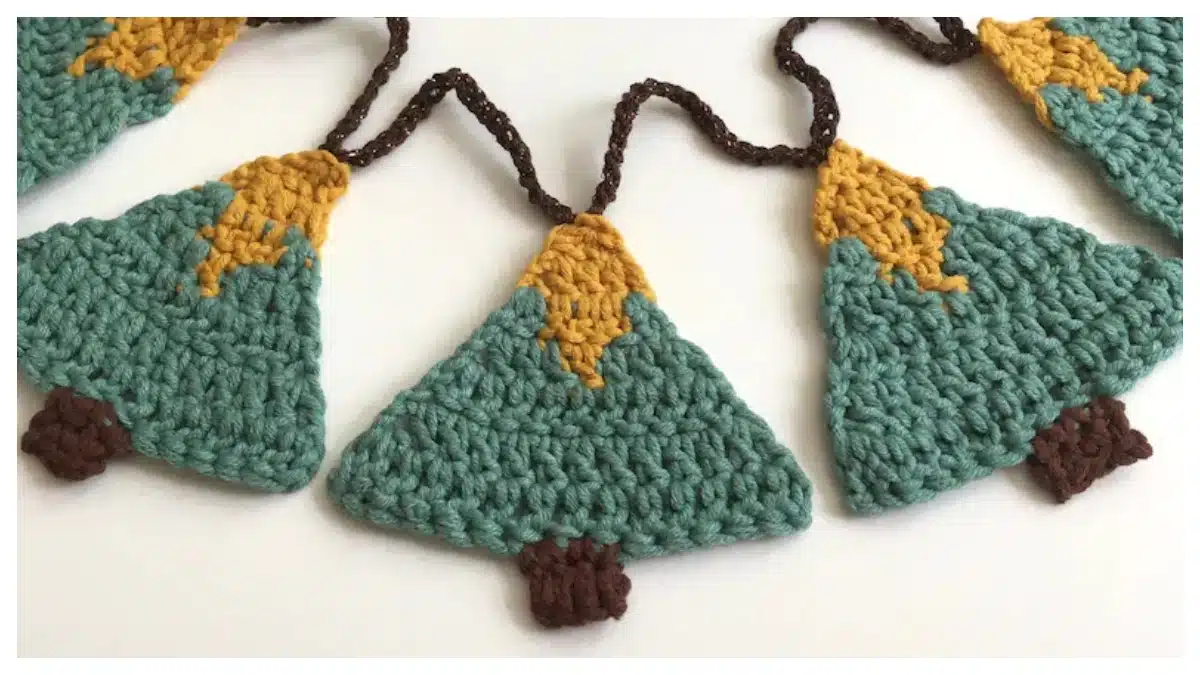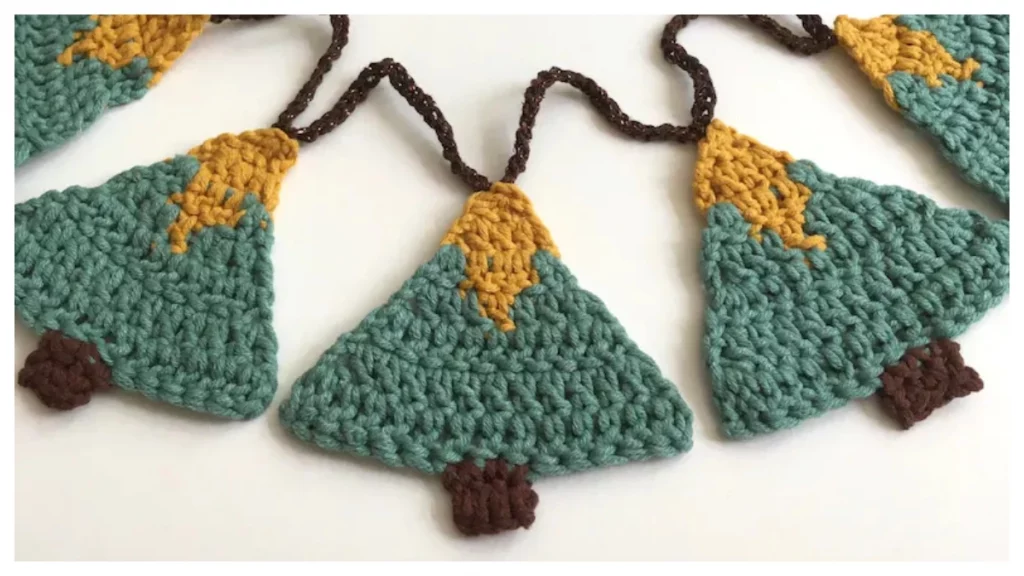 Crochet Christmas trees are super quick to crochet, and then they are joined together with a simple chain to make a garland. You can also use this pattern to make individual mini Christmas trees as hanging ornaments, or to add a finishing touch to gift wrapping. Christmas Tree Garland make the perfect added touch to the festivity of your home. I am definitely going to be hanging mine up year after year!
My favorite thing about this garland is how quick it goes. It only takes me about 15 minutes to make each tree. I put 11 trees on the garland, so I finished it in just a few hours!
Crochet Christmas Tree Garland Patterns
This Crochet Christmas Tree Garland will be your favourite Christmas ornament to decorate your house with year after year. It is crocheted in tapestry style. If you haven't tried that before this is the ideal opportunity to practice and play around with it. You can use Durable Cosy Fine yarn which comes in 62 colours. Endless possibilities to make the trees in different colours. Maybe something less traditional?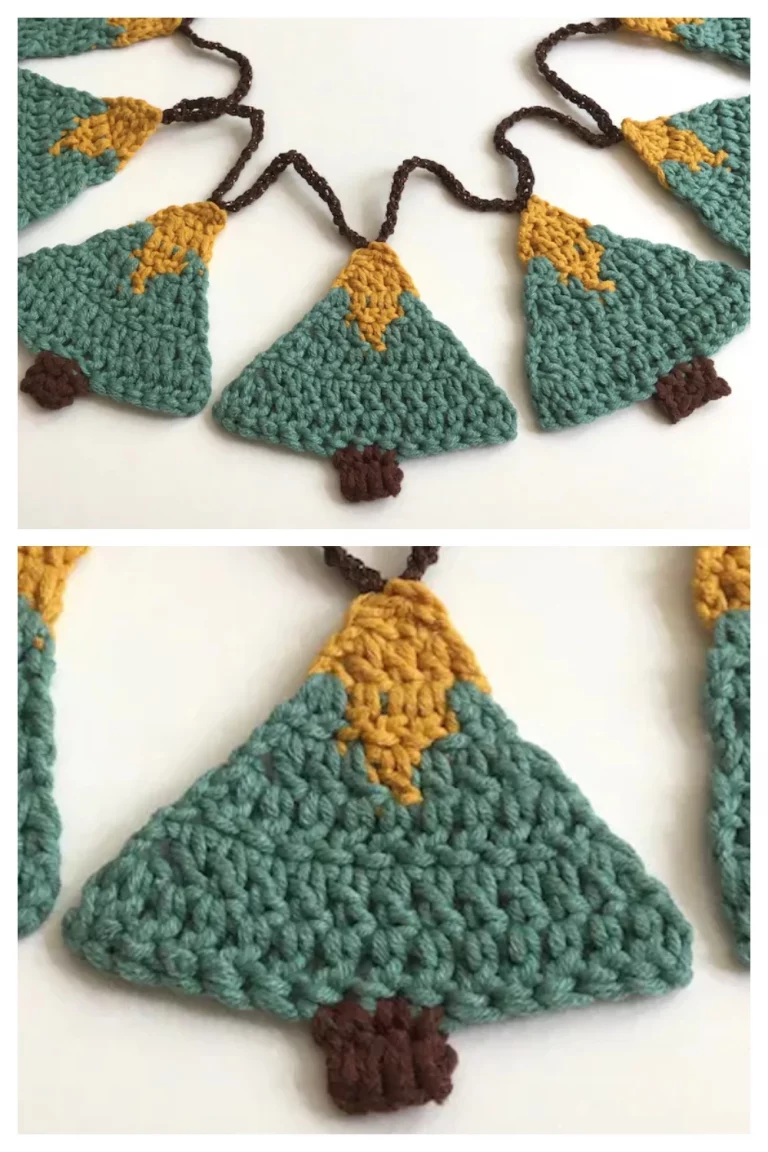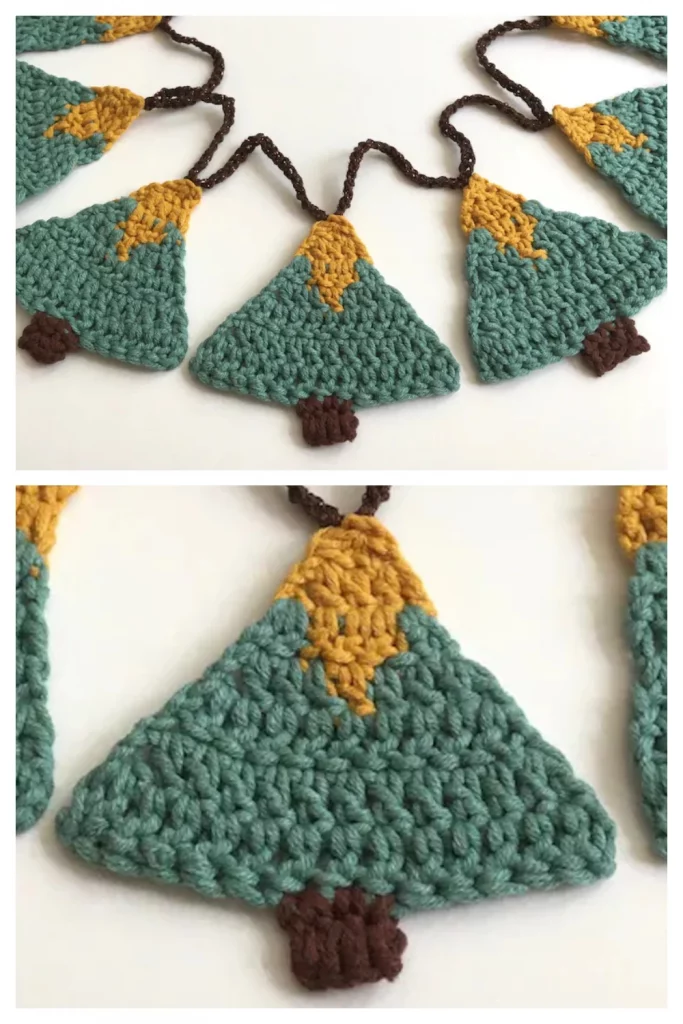 It is an easy and quick project to make very pretty decoration for Christmas, and create happy and interesting atmosphere to home, you can easily hang them on the tree or wall, or along the hallway.
Christmas Bunting – knotsosquare.com – Purchase the PDF on Etsy
Learn How to Crochet Christmas Tree Garland in 1 hour. Christmas tree garland pattern is actually much more then it says. It`s so versatile and gives a lot of space for creativity.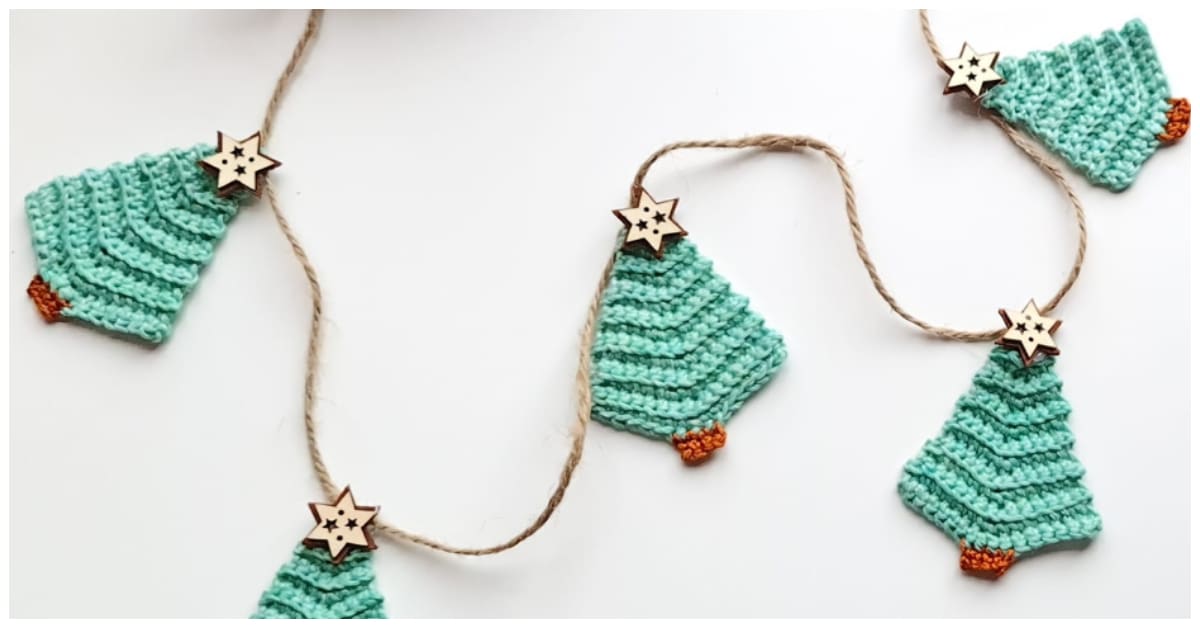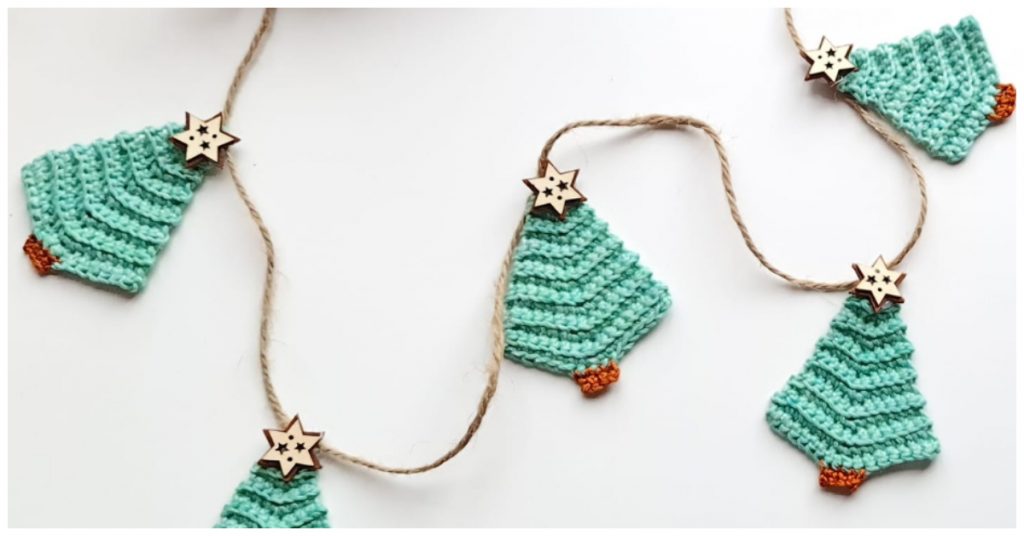 I will show you how to crochet these Beautiful 2 Easy Crochet Christmas Garland with Lights, easy and perfect for beginners. These beauties are one of the all-time easiest ways to add some cheer to your home during the month of December. Both classic and new, holiday Garland with Lights are a greatly to decorate for the season.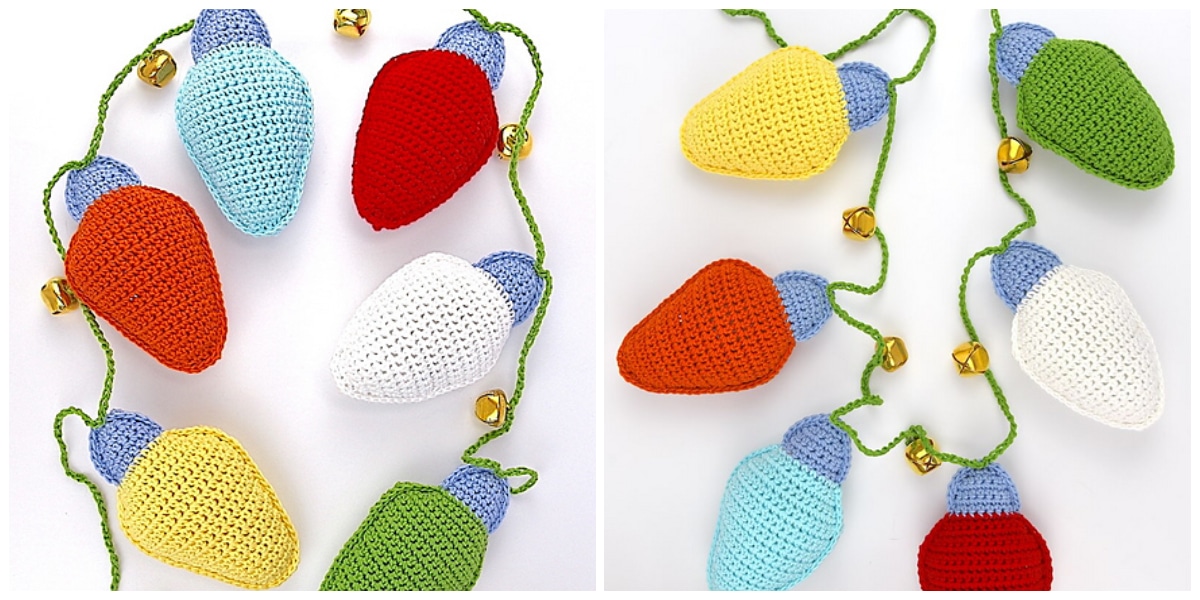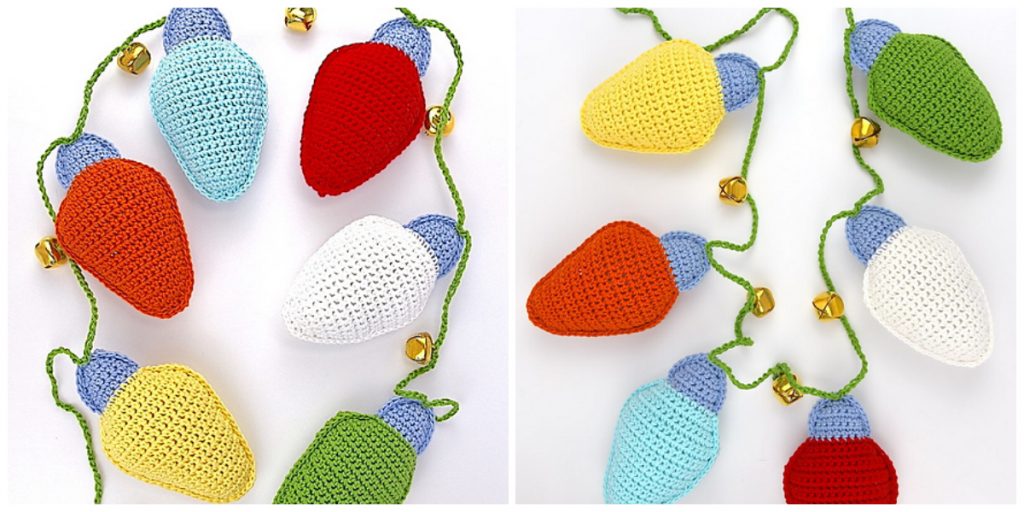 I hope you are inspired to give these patterns a try in your next project. Check out my entire library of Free Crochet Christmas Patterns!
If like me you're always looking for patterns, Well I am here to take the frustration out of searching for your next pattern. The crochet community has grown last few years and many designers are setting up their own websites and hosting their own patterns. I like to find and show you these independent designers and bring their fabulous projects to you. Please always visit and thank the individual designers for their generosity.
Happy Crocheting to you !